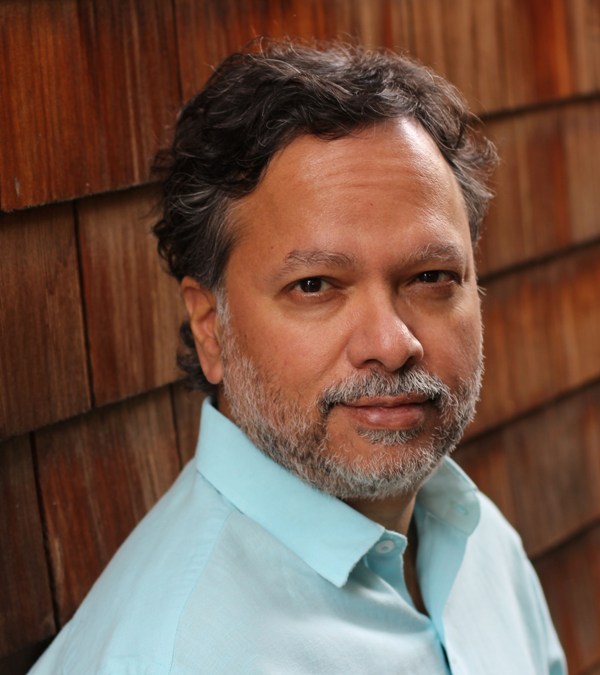 Vikram Chandra is a prominent Indian-American author. In 1996, he published his first novel titled Red Earth and Pouring Rain, and this novel won the Commonwealth Writers' Prize in the same year.
Wiki/Biography
Vikram Chandra was born on Sunday, 23 July 1961 (age 60 years; as of 2021) in New Delhi. His zodiac sign is Leo. He received his school education at Mayo College, a boarding school in Ajmer, Rajasthan. Thereafter, he attended St. Xavier's College in Mumbai for a short period of time. Later, he went to the United States as an undergraduate student. In 1984, he earned a degree in BA English and specialisation in creative writing from Pomona College in Claremont, Los Angeles. Soon after attaining his bachelor's degree, he joined the Film School at Columbia University in New York. In 1987, he earned an MA at Johns Hopkins and an MFA at the University of Houston. [1]Vikram Chandra's Biography
Physical Appearance
Height (approx.): 5'4″
Hair Colour: Black
Eye Colour: Black
Family
Parents & Siblings
His father's name is Navin Chandra, and he is a retired business executive. His mother's name was Kamna Chandra. Kamna has penned various Indian Hindi films and radio scripts.
He has a sister named Tanuja Chandra, and she is a filmmaker and screenwriter. Tanuja Chandra is also the director of several Indian movies. His other sister's name is Anupama Chopra, and she is a Bollywood film critic.
Renowned Indian director in Bollywood, Vidhu Vinod Chopra, is the husband of Anupama Chopra and Vikram Chandra's brother-in-law.
Wife & Children
Vikram Chandra is married to Melanie Abrams, and she is a novelist.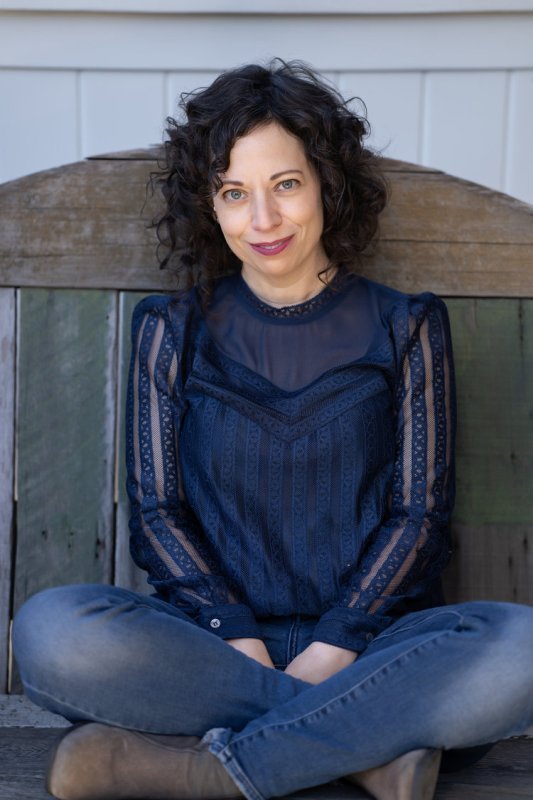 At the University of California, Berkeley, they both teach creative writing. Vikram Chandra resides in Mumbai, and Oakland, California, United States. [2]Berkeley Edu The couple has two daughters named Leela and Darshana.
Autograph
Career
While he was studying at Columbia University, he started writing his first novel titled 'Red Earth and Pouring Rain' and left the college studies halfway. After 1987, he started working as a lecturer at the University of California, Berkeley, and at George Washington University. The subjects taught by him are – literature and writing. While writing his first novel, he also worked as a computer programmer and software and hardware consultant. He provided his services to various companies including oil companies, non-profit organizations, and the Houston Zoo. In 1995, in India Penguin/India published his first novel Red Earth and Pouring Rain. In Uk, Faber and Faber and by Little, Brown in the United States published his book. The autobiography of James Skinner – the Irish Raja of Hansi in Haryana, a legendary nineteenth-century Anglo-Indian soldier was the inspiration of Vikram Chandra to write his first novel.
In 1997, he published his second book, which was a collection of short stories titled Love and Longing in Bombay. Soon after the release of the book, it was honoured with the best book in the Eurasia region and won the Commonwealth Writers Prize. This book was on the nomination list for the Guardian Fiction Prize.
In 2006, he released his next novel titled Sacred Games. The story of the novel featured a policeman, Sartaj Singh, who was already appeared in his second book 'Love and Longing in Bombay.' Sacred Games initiated a clash among the leading publishers of India, the US and The UK to publish his novel 'Sacred games.'
In 2013, Vikram Chandra's book 'Geek Sublime: The Beauty of Code, the Code of Beauty' was a finalist in the nomination for the National Book Critics Circle Award (Criticism).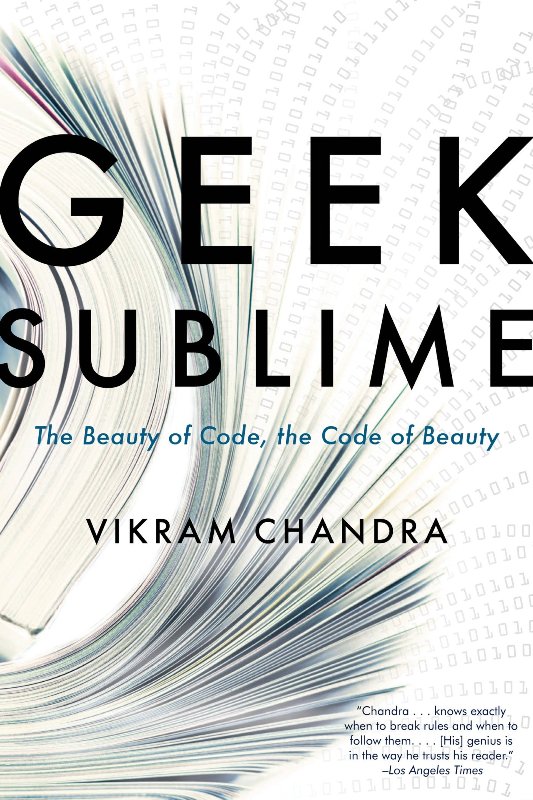 In 2018, his novel titled Sacred Games was adapted into a web series by Netflix.
Vikram Chandra was featured on the New Yorker's cover page in June 1997 as India's leading novelist. The books and articles written by Vikram Chandra have been translated into 20 languages. He was honoured with the Guggenheim Fellowship in 2015. In 2016, Vikram Chandra founded Granthika Corporation, a software startup in California. It provides writing tools from word processing to re-invent writing and reading digitally. It is an online editing platform where writers create knowledge as they write and transforms that text into semantics. [3]Granthika
Books
1995: Red earth and pouring rain: A novel.
1997: Love and Longing in Bombay: Stories.
2013: Geek Sublime: Writing Fiction, Coding Software.
2018: Sacred Games Netflix Tie-in Edition Part 1.
2018: Sacred Games Netflix Tie-in Edition Part 2.
Facts/Trivia
In late October 2000, Vikram Chandra was the co-writer of the script of the movie along with Suketu Mehta for the movie Mission Kashmir. The movie was directed by Vidhu Vinod Chopra, and Hrithik Roshan, along with Sanjay Dutt, Preity Zinta, and Jackie Shroff were the main characters of the movie.
Kamna Chandra, Vikram Chandra's mother, is a writer. She started writing for television and radio in the 1950s. Several scripts of Hindi movies including Prem Rog and 1942: A Love Story has been written by Kamna Chandra. Various plays have also been scripted by Kamna Chandra for Doordarshan and All India Radio.
Tanuja Chandra, Vikram Chandra's sister, is a scriptwriter and the director of several notable movies in Bollywood. Sur and Sangharsh were two of them.
Anupama Chopra, his other sister, is a film critic. In 1995, the famous Indian movie Dilwale Dulhania Le Jayenge was written by her that was a huge hit. She is a writer too who has written the book 'Sholay: The Making of a Classic.' In 1995, this book received a national award named Swarn Kamal for the best book on cinema.
Chandra, at the age of fifteen, started reading the modernists' authors and books like "The Great Gatsby." In a conversation with a magazine, he stated,


Once I started reading [the Modernists], I realized they were doing things to me that I didn't understand. Reading "The Great Gatsby" at age 15 in India, I knew nothing — I had no context for it, social or symbolic — and it still blew me away, it was so beautiful."
According to Vikram Chandra, most of his writing ideas flashes in the shower. In an interview, he was asked what he did when he struck with an idea of writing when in the shower,


Write it down once I'm out. A shower is actually my most productive work area! It introduces this meditative, calm state that lets you explore. Sometimes problems just click in the shower. My daughters get so annoyed with me! They grumble about how 'Dad takes such long showers!"
In an interview, Vikram Chandra was asked that his name was confused with NDTV CEO Vikram Chandra. He narrated a funny mistaken identity incident,


I do get email from time to time congratulating or cursing me for some interview with a politician. And Vikram – the other one – told my sister that he once had a guest on his show congratulate him for winning an award for Love and Longing in Bombay."
According to Vikram Chandra, he is a book addict. In an interview, he stated,


I cannot imagine not reading…the smell of the book, the anticipation of reading it… I am an addictive reader. Reading a good book is as pleasurable as eating chocolate. Writing is pleasurable but it is work. I'm a reclusive writer down to my bones."

He further added his favourite authors,

R K Narayan, Jim Corbett, Anita Desai and Salman Rushdie. I love Amitav Ghosh's writings and Arundhati Roy's God of Small Things."
In an interview, Vikram Chandra disclosed the research he did in writing his novel Sacred Games. He told,


Talked to sociologists, historians and cops. The policing world I wished to unpack grew only increasingly complex as he conducted research. The crime led to politics and politics to religion, and then to national intelligence agencies. That's how it became 900 pages."