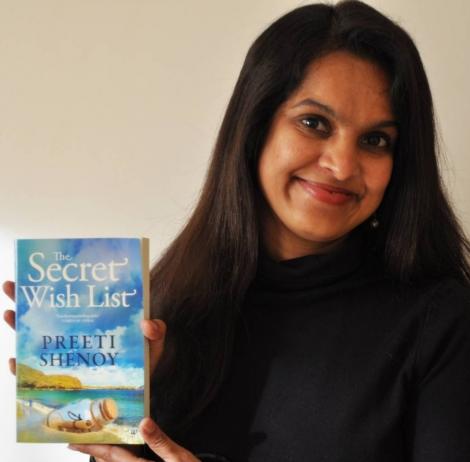 Preeti Shenoy is an Indian writer born and brought up in India.
Wiki biography
Preeti Shenoy, the Indian prodigy was born on21 December 1971 in Kerela, India and has 14 bestsellers to her credit. She received her education in different  Kendriya Vidyalaya in India. She did her 11th 12th from Kendriya Vidyalaya Girinagar and graduated in commerce from St. Teresa's College.  [1]The HinduThe popular author has been consistently, nominated for the Forbes list of 100 most influential celebrities, since 2013. Since her childhood, she was keen on art, hence used to draw and paint. She is a self-taught painter. She has been the bestselling author for a while now. The author debuted in 2008 with a successful book, 34 Bubblegums and Candles. She is often named amongst the first people to do creative non-fiction.
Family
The author lost her father K V J Kamath in 2006 and her mother  Priya Kamath now lives in Kerala. The author is seemingly family-oriented. She spends a great deal of time with them and cherishes the close bond with her family.
Husband & Children
Preeti is married to Satish Shenoy an auditor, who served as the head of General Insurance in Norwich, the UK as a  chartered accountant.  She has a daughter and a son, Apurva Shenoy and Atul Shenoy respectively.
Religion/Religious Views
Preeti Shenoy is an Indian Hindu.
Career
The now bestseller started with a blog '21 Days of Positivity' to escape and cope with the loss of her father in 2006. Grieving the loss and talking about coping with losses and her blog she says, [2]shethepeople
I lost him (her father) way back in 2006, but for anyone dealing with grief I can tell you one thing, the pain never goes away, you just learn to manage it better and you learn to go aboard your daily life but every happy memory is going to be pinched with sadness from now on and that's something you have to accept.
The blog writing soon turned into writing for newspaper columns. She has given contributing stories to The chicken Soup series. Followed by poetry until her book. The first book she wrote was based on a piece of creative nonfiction from a  newspaper column she used to write. The book was a huge success being translated into many languages including Turkish. The author's career has been a beautiful journey of nothing but success but Preeti says her books had to face rejection before she became the bestseller she is today.  [3]The Times of India
I faced countless rejections for my second book, which did so well later and was even translated into various Indian languages as well as Turkish. I am glad that my books are translated into Marathi, Hindi, Malayalam and Telugu, to name a few, and have been well received across the country. I am appreciated by people from all backgrounds and that is humbling as well as overwhelming. The journey so far has been great. I've worked hard to get where I am.
The author says no matter where one is in their career rejection hurts but having faith in oneself is pivotal. The author's first book,' Bubblegums and Candies' is a humorous and engaging book comprising of incidents inspired by her own life. It came out in 2008, she revisited the book in 2018 creating another best seller adding perspective to her debut book named,' Love A Little Stronger '. Taling about her2015 book 'Why We Love The Way We Do' she shares inspiration about how crucial it is to get out of one's comfort zone also reflects on how she feels she understands the youngsters. [4]The Hindu
I am able to connect well with young people because I understand and get them," she states. "I think most people don't understand them. I was reading a book recently titled ' The Teenage Brain ' by Dr Frances Jensen which I could co-relate to. Jensen is a neuroscientist and has analysed the brains of teenagers and I find that book fascinating. And, then my being on social media is incidental. I have always had a blog before I became a writer and I was on social media.
She has been blogging way before she became the best selling Indian female author. She has produced the best and finest of works which she credits to her understanding of her readers. She says people would much rather read something they relate to than read about a foreign land miles away. She also says her zeal to work just as hard or harder than the guys in the game is unflinching, after writing the book the marketing according to her is just as important. All of her books have done exceptionally well. she feels utterly inspired by Ruskin Bond's style of writing. The author challenged herself with her new book, 'The magic mindset' while shifting from her style of writing. She feels it's not only a watershed moment in her career but a legacy she wants for two kids who can read it as she feels it's a practical guide, unlike other self-help books. It's not heavy and further goes on to explain the book isn't a messiah of hope, ignoring the ground realities of life. Rather it is a self-help book with a pragmatic approach to achieving a happier life. [5]The Hindu
Awards, Honours, Achievements
Preeti Shenoy won the ' Indian of the Year' award in 2017 in New Delhi. The ceremony was organised by Brands Academy.
She also is a recipient of the Business Excellence Award instituted by the New Delhi Management Institue.
On Plagiarism
Preeti had strong opinions, on plagiarism when her fellow writer Chetan Bhagat was accused of stealing someone else's work. She was seen saying that the easiest thing to do was to accuse people of plagiarism, but coincidences aren't that rare in the writers' world. She came in support of Bhagat saying it isn't strange for plots to match as she herself was working on a book when she came across an Irish writer's work, very much similar to that of hers, having read the synopsis she could tell. She had to scrape entire hard work of 25000 words. The accusation made on Bhagat came from Anvita Bajpai who claims she had gifted him, her book in the Banglore litfest 2014. [6]Financial Chronicle That Bhagat's book was based on one of her short stories. She further went on to support Chetan Bhagat saying that the writers barely have time to read works presented to them until it's a close or a dear friend. To her this seemed really out of place yet common she says, plots match very often. having admitted to not being able to read books presented to her, often writers left these in hotel rooms. She signed off saying justice should be done and that she agreed with her fellow author Tuhin Sinha who says,
"To ban a book until judgement is passed is amatueish."
Favourites
Author: Ruskin Bond, Kiran Nagarkar. Other favourites of Preeti are Audrey Niffenegger, Roald Dahl's work for adults, Michael Morpurgo, Daniel Glattauer, Mary Ann Shaffer and Liane Moriarty. [8]

Hindustan Times
Book: The Time Traveller's Wife [9]

Hindustan Times
Movie: Shawshank Redemption [10]

Hindustan Times
Facts/Trivia
Preeti is very fond of animals, she has a pet dog and is also fostering 3 stray kittens. The pet, she shares was gifted to her by her Husband Satish, she named him Lostris, after a Wilbur Smith character, who happens to be one of Preeti's favourite authors. [11]

Mumbai Mirror
She is a fitness enthusiast and doesn't let her age define her.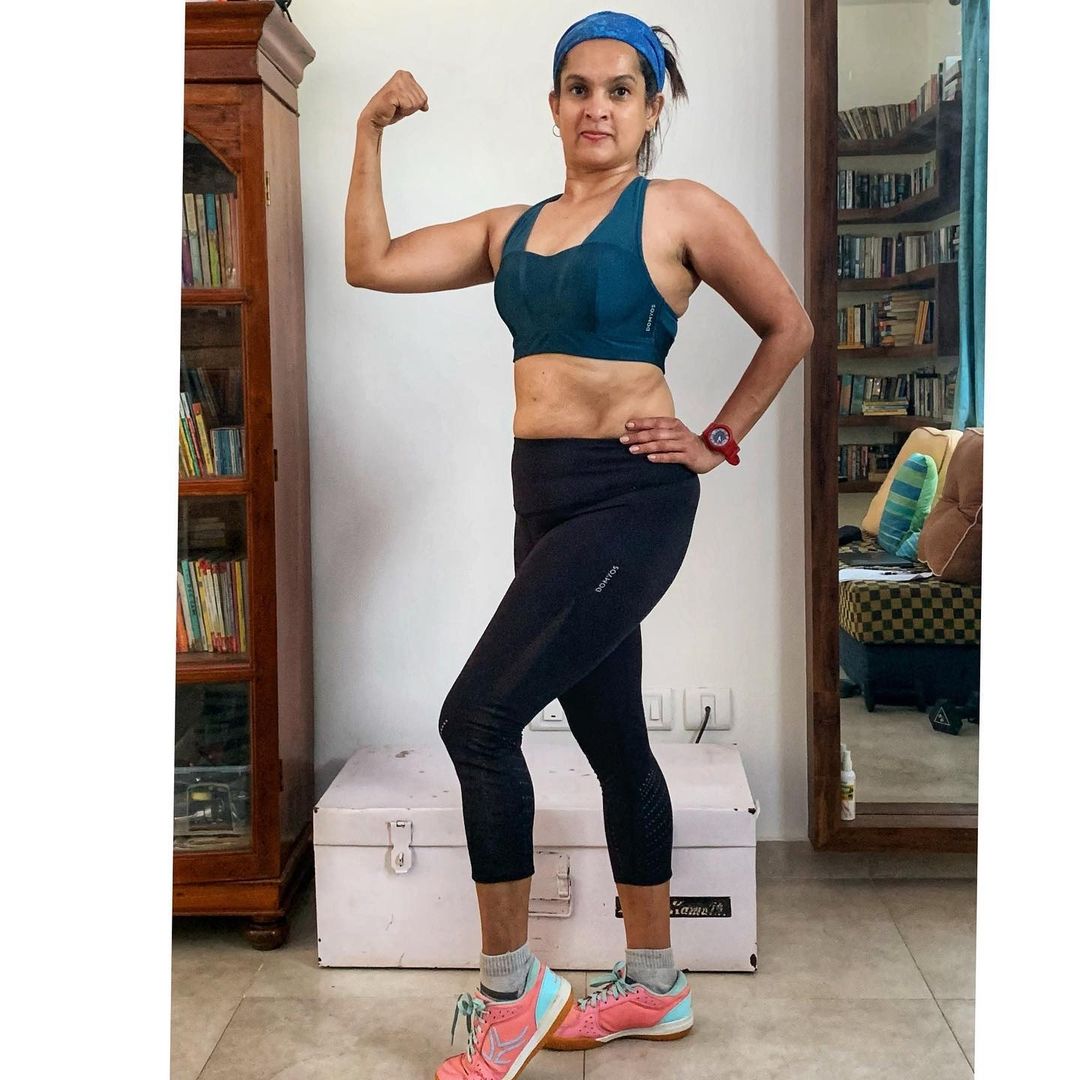 Preeti wishes to do bungee jumping one day and also wants to stay in the Himalayas for a month joining a yoga camp and leading an austere life.  [12]

women's web
Shenoy's daughter, Apurva Shenoy has designed, book covers for her mother and the author has also incorporated some of the former's illustrations in her books. [13]

The Indian Express
Preeti Shenoy reflected upon a time in lockdown and described it as a time for introspection and self-reflection. [14]

The Siasat Daily