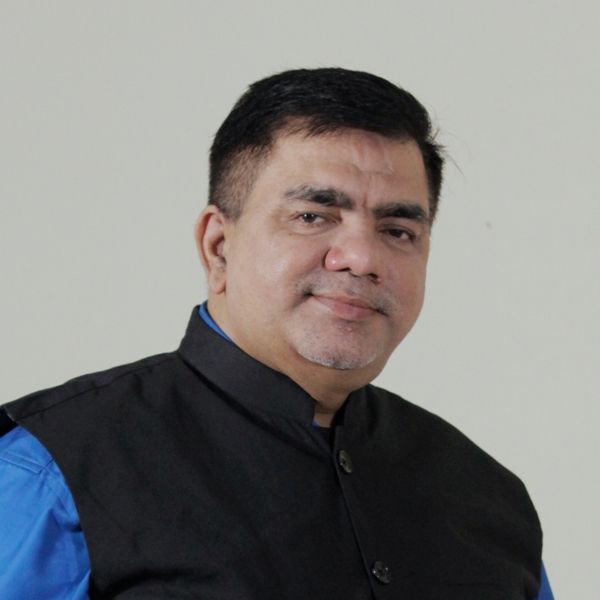 Hussain Zaidi (born 1968) is an Indian author and a former investigative journalist, and one of the most prolific crime writers. His works include Dongri to Dubai: Six Decades of the Mumbai Mafia (2012), Mafia Queens of Mumbai (2011), Black Friday The True Story of the Bombay Bomb Blasts (2002), My Name is Abu Salem (2014), and Mumbai Avengers (2015). His recent works include The Endgame (2020), Zero Day (2022), and R.A.W. Hitman: The Real Story of Agent Lima (2023).
Wiki/Biography
S. Hussain Zaidi was born on Wednesday, 28 February 1968 (age 55 years in 2023) in Mumbai, Maharashtra, India. 
Physical Appearance
Height (approx.): 5′ 9″
Hair Colour: Salt & Pepper
Eye Colour: Brown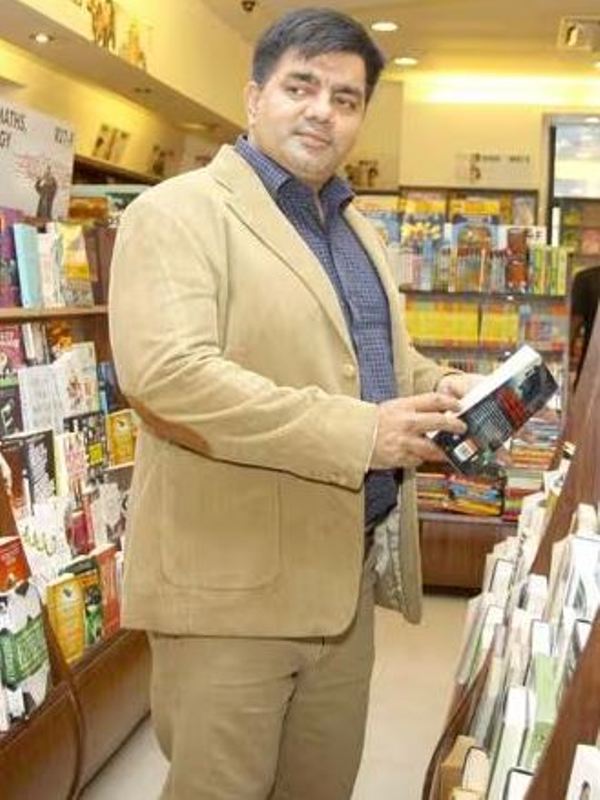 Family
Parents & Siblings
There is not much information about his parents and siblings.
Wife & Children
He is married to Velly Thevar, a journalist. The couple has two sons. Hussain Zaidi named one of his sons Ammar Zaidi.
Religion
Hussain Zaidi follows Islam. [1]The Hindu
Signature/Autograph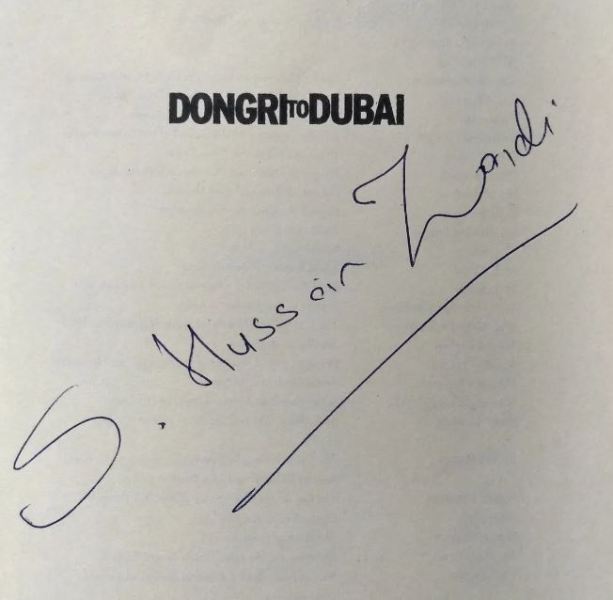 Career
Hussain Zaidi started his journalism career by working for the publication The Asian Age, where he eventually rose to the position of resident editor. Later, Hussain Zaidi served at several more illustrious publications, including The Indian Express, Mid Day, and Mumbai Mirror. His 2002 book Black Friday provided an in-depth analysis of the 13 bombs that made up the 1993 Mumbai bombings, which resulted in 250 fatalities. Two years later, in 2004, Anurag Kashyap turned the book into a movie of the same title. Crime lord Dawood Ibrahim, who is thought to have planned the attacks, was interviewed by Zaidi for Dongri to Dubai: Six Decades of the Mumbai Mafia, a History of the Mumbai Mafia. Sanjay Gupta turned the book into a movie called Shootout at Wadala. The HBO documentary Terror in Mumbai, which is based on the Mumbai attacks on November 26th, also has Zaidi as an associate producer. The screenplay for the 2015 Kabir Khan film Phantom, starring Saif Ali Khan and Katrina Kaif, was developed in collaboration with the writer of the book Mumbai Avengers, Hussain Zaidi.
Publications
Black Friday: The True Story of the Bombay Bomb Blasts (2002)
Mafia Queens of Mumbai (2011)
Dongri to Dubai: Six Decades of the Mumbai Mafia (2012)
Byculla to Bangkok (2014)
My Name Is Abu Salem (2014)
The Class of 83: The Punishers of Mumbai Police (2019)
Film Adaptations
2020- Class of '83 and London Confidential: The Chinese Conspiracy
 2021- Lahore Confidential and Dongri To Dubai (web series)
2022- Gangubai Kathiawadi
Facts/Trivia
International writers like Misha Glenny in McMafia and Vikram Chandra in his book Sacred Games have drawn on his comprehensive investigation of the Mumbai mafia.
 Black Friday was ultimately permitted to be aired on 9 February 2007 by the Supreme Court of India after the decision in the 1993 Bombay blast case was handed down by the TADA court due to the film's extreme controversy, which prevented the Indian Censor Board from allowing its distribution for three years.
In an interview, when asked about the conversation between Hussain Zaid and Abu Salem, an Indian criminal gangster and terrorist, Hussain Zaidi stated,


When I met Abu Salem and said him that I am writing a book on him, he said, 'Arre chiller kaam kyun karte ho? Film ki script likho. Agar tum film likhoge toh tumhare paas director log bag bhar ke paise laayenge.' I said him that I am only interested in writing a book as I am a journalist not a script writer. He kept convincing me and one day he said, "Main jo story bataunga na jab wo parde pe aayegi toh log uth ke toilet tak ke liye nahi jaayenge."
Hussain Zaidi once revealed that he got kidnapped. In an interview, he stated,


I went to Iraq when Saddam Hussain was toppled by the US forces. I wanted to talk to people close to Saddam and I was trying to get access to them when I got kidnapped in Baghdad." [2]The Hindustan Times
In an interview with The Hindustan Times, Hussain Zaidi humorously discussed a kidnapping incident where the kidnappers mispronounced the name of Amitabh Bachchan. He said,


Later he asked: Do you know Ameesha Bakkan? I said that the only Ameesha I know is Ameesha Patel. He scolded me real bad that I didn't know Ameesha Bakkan. He got angry and went inside a room and came out with a still from Shakti (1982). Suddenly it fell upon me that this guy is copying Amitabh Bachchan from Shakti. That realisation made me scream with joy and that guy misunderstood that I am friends with Ameesha Bakkan (Amitabh Bachchan). He then made me write a note that if he will ever come to Mumbai I will make him meet Amitabh Bachchan. I agreed immediately and saved my life."

In June 2022, Hussain Zaidi interviewed Spymaster Lucky Bisht, a former National Security Guard (NSG) Commando, Spy and also known as R.A.W Hitman who served as a Personal Security Officer of Prime Minister Narendra Modi. He was accused of the Assassination of Raju Pargai & Amit Arya for which he had to go to jail but later he was acquitted of the judiciary.
 An Indian spy thriller film, London Confidential: The Chinese Conspiracy, was directed by Kanwal Sethi, produced by Mohit Chhabra and Ajay Rai, and written by Hussain Zaidi.