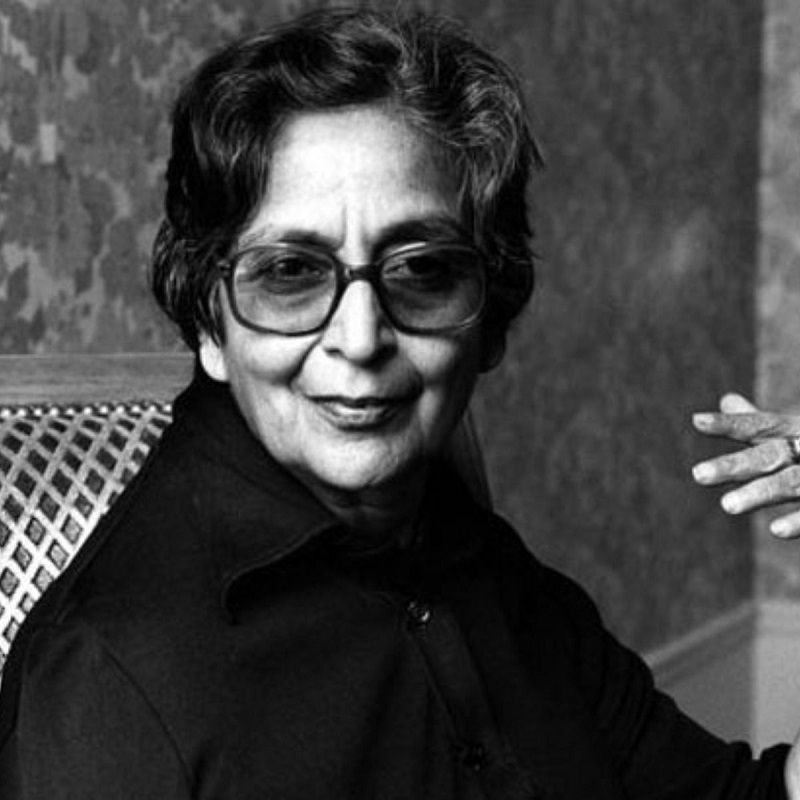 Amrita Pritam was an Indian novelist and poet who is known for writing Punjabi and Hindi poets and novels. Her most famous poem was 'Ajj aakhaan Waris Shah nu' which was dedicated to Waris Shah, an 18th-century Punjabi poet. She wrote various poems and novels to express her pain over massacres during the partition of India. On 31 October 2005, she died due to a long-running illness in her house in Hauz Khaz.
Wiki/Biography
Amrita Pritam was born Amrit Kaur [1]Outlook India on Sunday, 31 August 1919 (age 86 years; at the time of death) in Gujranwala, Punjab, British India. Her zodiac sign was Scorpio. She was born in Punjab, but after her mother's death, she moved to Lahore with her father.
Physical Appearance
Height (approx.): 5′ 5″
Hair Colour: Grey
Eye Colour: Black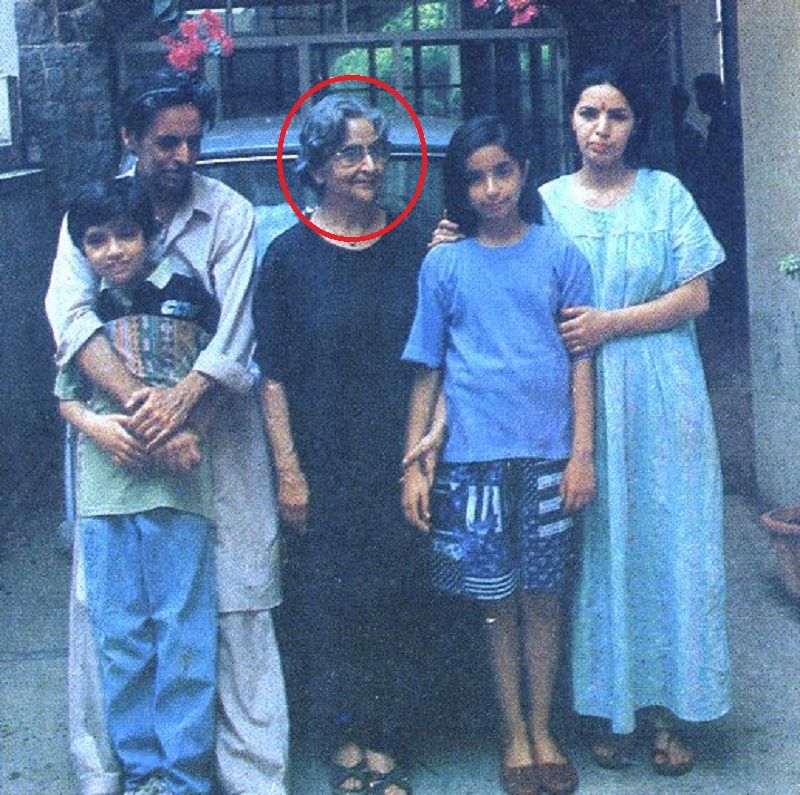 Family
Parents & Siblings
Amrita's father's name is Kartar Singh Hitkari, who was a poet. Her father knew the Braj Bhasha language, and he was a pracharak – a preacher of the Sikh faith. Her mother's name is Raj Bibi, who was a teacher.
Husband & Children
Amrita got married to Pritam Singh, who was an editor in 1936 when she was sixteen years old. She was engaged to him since childhood. Amrita got divorced in 1960. They had a son, Navraj Kwatra and a daughter Kandlla. Her son was murdered in Elysee Colony, Borivilli, Mumbai.
After her divorce, in her poems, she started expressing how unhappy she was in her marriage. In an interview, she became more productive after her divorce and said,
It is true that I was married off while I was still very young. After marriage I did not find that mahol (environment) that a writer needs for his or her creativity to thrive. So I decided to create my own environment and sow my creative seeds (she left her husband on amicable terms with her two children, he himself encouraged her to leave in order to pursue her life as a writer). To gain something, you have to be willing to lose something. You have to be willing to make sacrifices to nourish your passions. What is also required is a lot of conviction in your pursuits. I wanted to be able to write at all costs, and I did."
Relationships/Affairs
In the 1960s, she fell in love with the poet Sahir Ludhianvi. She was so in love with him that many of her poetries were about him.
Sahir left her for singer Sudha Malhotra. After their breakup, her sadness and loneliness could be seen in her poems. Amrita expressed her love for Sahir in her autobiography Rasidi Ticket. In the book, she said that she could not take her eyes off Sahir when they were together. In the book, she also mentioned smoking half left cigarettes by Sahir. In the interview, she added,
I would keep these remaining cigarettes carefully in the cupboard after he left. I would only light them while sitting alone by myself. When I would hold one of these cigarettes between my fingers, I would feel as if I was touching his hands… This is how I took to smoking. Smoking gave me the feeling that he was close to me. He appeared, each time, like a genie in the smoke emanating from the cigarette."
After a long time of loneliness, she started dating writer Inderjeet Imroz. They stayed together for four decades before her death. They were in a live-in relationship in a house in Hauz Khaz, Delhi.
Imroz was so mad in love with her that he took care of Amrita's ex-husband Pritam when he was sick, and he even used to drop her children at school on his scooter. Imroz helped Amrita design her book covers and she was the subject of his several paintings. Their love story is written in the book, Amrita Imroz: A Love Story. Before dying, Amrita expressed his love for Imroz in the poem, Main tainu pher milaangi (I will meet you again).' In an interview, Imroz talked about his love for Amrita and said,
I had a bicycle then and started saving money, and bought a scooter soon. I met her and said now on we will go on a scooter to the AIR building. She looked at me and asked, 'Why have you met me so late?' I said may be, I came of age late and the money too came late."
Religious Views
According to Amrita, she became an atheist after her mother's death. In an interview, she talked about how she lost faith in god after her mother's death and said,
I was very young and was crying near my mother's bed as she was on her last breath. One of my friends came by and bid me thus- Amrita, wake up. Don't cry. God always listens to children. Go! Pray to God for you mother's life. I got up and started praying fervently for my mother's life, but maybe her time was up and she passed away. My prayer was not accepted by the almighty. This incident left a lasting impression on my mind." [2]Outlook India
Ethnicity
Amrita was born in a Sikh family. [3]The Wire
Signature
Career
When she was in Lahore, she used to work at a radio station there. In 1947, after the partition, when she came to Delhi, she worked in the Punjabi service of All India Radio, Delhi until 1961.
Amrita started her career at a very young age. When she was sixteen years old, she wrote her first poem Amrit Lehran that got published in 1936. In 1950, she wrote the novel Pinjar and the character Puro from the novel gained a lot of popularity.
The novel was based on violence against women. In 2003, her novel was converted into a film titled 'Pinjar,' which was shot in a border region of Rajasthan and Punjab. She wrote more than 100 books including poetry, fiction, biographies, and essays. She also made a collection of Punjabi folk songs and wrote an autobiography which was later translated into several Indian and foreign languages. She wrote the book 'Lok Peed,' and talked about the economic condition of Bengal after the Bengal famine of 1943. The books that she wrote in Punjabi were translated from Punjabi and Urdu to English, French, Danish, Japanese, and Mandarin. Her book Sippiyan was made into a film titled Kadambari (1965) and Unah Di Kahani was made into Daaku (Dacoit, 1976). After she started living with Imroz, she was in charge of editing a monthly magazine, Nagmani in Punjabi.
She also wrote introductions for several books of Osho, including Ek Onkar Satnam. Later, she switched to writing spiritual works including Kaal Chetna ("Time Consciousness") and Agyat Ka Nimantran ("Call of the Unknown"). She also wrote autobiographies including Kala Gulab ("Black Rose", 1968), Rasidi Ticket ("The Revenue Stamp", 1976), and Aksharon kay Saayee ("Shadows of Words").
Controversy
Amrita was a controversial writer who wrote about women's rights and feelings. In 2015, a writer, Gurbachan Singh Bhullar criticized Amrita in his novel for her relationship with different men. He wrote that Amrita was a selfish woman using men to her advantage to achieve fame. Later, one of the critiques, Amiya Kanwar, rejected the allegation and said,
They were attracted to her beauty and talent yet they resent her fame. Even when she became the first Punjabi writer to win the Jnanpith Award in 1981, some male Punjabi writers wrote bitter articles about her. This trend has increased after her death because she is not there to counter them. Also, some are doing it to attract attention." [4]Hindustan Times
Awards, Honours, Achievements
1956: Sahitya Akademi Award for the Punjabi poem, Sunehade
1973: Delhi University confers its D. Litt.
1973: Jabalpur Uniersity confers its D. Litt.
1979: Vaptsarov Award from the Republic of Bulgaria
1981: Bharatiya Jnanpith Award for the book Kagaz Te Canvas
1987: Vishwa Bharati, Shantiniketan, confers its D. Litt.
1987: Degree of Officer dens, Ordre des Arts et des Lettres (Officier) by the French Government
2004: Sahitya Akademi Fellowship
Death
Amrita died on 31 October 2005 in her house in Hauz Khaz, Delhi due to a long illness. [5]Hindustan Times
Facts/Trivia
In 1936, she married Pritam Singh and changed her name from Amrit Kaur to Amrita after getting married to him.
She witnessed the 1947 partition and came to India. While travelling from Dehradun to Delhi, she was pregnant with her son.
After coming to India, she kept working on her poems and gained a lot of popularity in India as well as Pakistan.
During the initial days of her career, she used to write romantic poems, but later, she became part of the Progressive Writers' Movement.
When she was a child, she used to question any odd activity that was held around her. In an interview, she said that she questioned her grandmother about using different utensils for non-Hindu guests. In the interview, she further added,


I used to notice three glass tumblers kept away from all other pots and pans on a shelf in the corner of the kitchen.These were for use only when father's Muslim friends were offered tea……when they came to visit him…… I was adamant; I would not drink from any other tumbler but one of those."
She was the first and only woman to win Sahitya Akademi Award for Punjabi work.
She was a part of the inauguration of the first Janta Library in Delhi. The library is still situated at Clock Tower, Delhi.
The Revenue Stamp, her autobiography was banned at Punjabi University, Patiala.
In 2019, she was paid tribute by director M. S. Sathyu through his performance 'Ek Thee Amrita'.
In 2012, her son was found guilty of being involved in adult shoots when the police found pornographic CDs from his flat in which some models and actors were featured.
In 2007, lyricist Gulzar made an audio album titled, 'Amrita recited by Gulzar' in which he recited poems by Amrita Pritam.
On 31 August 2019, Google honoured her by posting a doodle for her on her 100th birth anniversary. With a picture of her, Google wrote,


Today's Doodle celebrates Amrita Pritam, one of history's foremost female Punjabi writers, who 'dared to live the life she imagines.' Born in Gujranwala, British India, 100 years ago today, Pritam published her first collection of verse at the age of 16."