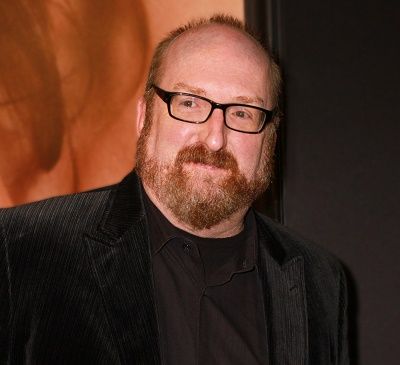 Brian Posehn (6 July 1996) is an American stand-up comedian, actor, voice actor, musician, and writer. He is known for playing the character of Bert in The Big Bang Theory. He also appeared in a guest role in one of the episodes of the popular sitcom 'Friends'.
Wiki/Biography
Brian Posehn was born on Wednesday, 6 July 1966 (age 56 years; as of 2022) in Sacramento, California, USA. He graduated in 1984 from Sonoma Valley High School and pursued his further education at California State University, Sacramento.
Physical Appearance
Height (approx.): 6′ 7″
Weight (approx.): 161 kg
Hair Colour: Medium Copper Golden Brown
Eye Colour: Blue
Family
He belongs to German and Irish ancestry.
Parents & Siblings
Brian is an only child of a single mother, Carol, who was a worker at Sonoma Development Centre. His father died when Brian was only 2, from an allergic reaction to a medication given for a blood disease.
Wife & Children
Brian married Melanie Truehett on 4 September 2004. Melanie is also involved in the entertainment industry. She is a film producer and talent manager. The couple has a son together.
Religion/Religious Views
Brian considers himself a reformed Christian. [1]Gothamist
Signature/Autograph
Career
Film & Television
Brian Posehn started his acting career in 1994. After a great number of appearances as a television guest star, he made his first major appearance in the final episode of Empty Nest (1988-1995).
Posehn acquired his first breakthrough recurring role in HBO's Mr. Show with Bob and David (1995–1998). He then went on to play two distinct guest roles in News Radio (1995-1999). Brian also appeared in the comedy show Everyone Loves Raymond in 1997 and 2001, respectively. In 1998 he made his debut appearance in the film The Wedding Singer in a supporting role.
Brian also portrayed the role of Kevin Liotta in Just Shoot Me (1999-2003). He played as an undertaker in Reno 11 from 2003 to 2009. In 2005 he appeared in the documentary The Comedians of Comedy and in the same year he appeared in the horror film The Devil Rejects. In 2006 he portrayed the role of Randy in Sleeping Dogs Die. He has also acted in films like Smiling Face and Undead Or Alive. Brian also appeared in television series like Human Giant (2007-2008), The Sarah Silverman Program (2007-2010), Sym-Bionic Titan (2010-2011), and The Big Bang Theory (2018).
Comedy
In 2006, Brian released his first musical comedy album Life In: Nerd Rage. He then followed up by making a guest appearance on NBC's improv series Thank God You're Here (2007). He came out with his second comedy album Furz Und Weiner Witze in 2010. He also performed on anger management from 2012 to 2013. He later released his third comedy album titled The Fartist in 2013. In 2017, Brian released his fourth comedy album titled Posehn 25×2. He released yet another comedy special titled Posehna Non-Grata on 8 December 2022.
Voice Overs
Apart from acting in films and doing stand-up comedy, Briam also provided his voice for characters on numerous Television shows like Jim's voice on Mission Hill (1999-2002), Swanson on 3 South (2002-2006), Gibbons in Tom Goes To School (2005-2008), Crocco's in From The Mind Of Jimmy (2007-2008), Marlon Whirlen in Scooby-Doo Abracadabra-Doo (2010), Tim in The Adventures Of Puss In Boots (2015), Mr. Rected in Captain Underpants: The First Epic Movie (2017), Gludge in Dragons: Rescue Riders (2019), and Sour Cream in Steven Universe: Future (2019).
He has also provided his voice in many video games such as Star Warped (1997), Halo 2 (2004), Brütal Legend (2009), Minecraft: Story Mode (2015-2016), and Minecraft: Story Mode Season 2 (2017).
Music
Brian began his music career in 2006 with the release of his first album titled Life In: Nerd Rage which included 'Metal by Numbers' a song mocking the conventional nature of metal music then. He also made an appearance in an episode of season 4 on the music talk show 'That Metal Show'. In 2010, Brian along with his band with the name Brian Posehn's All-Star Band performed the song More Metal Than You on the Revolver Golden God Awards. He was part of the additional vocals for Evile's album Five Serpent's Teeth. In 2020, he released his first music-only album titled Granpa Metal.
Writing
Brian has co-written some screen works like the Cahill episode of Space Ghost: Coast To Coast, and the Wowschwitz episode of The Sarh Silverman Program. In 2006 he co-wrote a comic book titled The Last Christmas. For the Marvel NOW! program Brian along with Gerry Duggan co-wrote the Deadpool comic series from November 2012 to April 2015, with a total of 45 issues under it. Brian has several other books, mainly comic, under his belt like a memoir titled Forever Nerdy: Live My Dreams and Stay Metal (2018).
Facts/Trivia
He is amongst the few actors who appear in two of the most popular sitcoms of two decades.
Brian in an interview with The Rockpit, shared that he is not a beach person but Hawaii is one of his favorite places to visit. [2]

The Rockpit
In 2011, Brian quit smoking marijuana after his son was born. He later took up smoking again after three years.
In April 2023, He was involved in a motor vehicle crash. Brian along with his family survived the crash with minimal damage.
Hey Tacoma, totaled the family van last night. I'm still coming though, it'll take more than flipping a car off an embankment and crawling through glass to keep me away from yelling about my genitals on a comedy stage. See you tonight if I make this flight. Oh yeah, buy @Honda. pic.twitter.com/59tLAZfHNG

— Brian Posehn (@thebrianposehn) April 21, 2023
During his childhood, he was considered a nerd and was often bullied for his tall stature.
He is a fan of metal music and his favorite bands are Metalica, Rush, and KISS.
During his Junior College in Sacramento, Brian landed his first gig at a comedy club open mike night. It made him identify his interest and give stand-up comedy a shot as a career.
He is a royal fan and developed an obsession when growing up about Star Wars. He has even spoken about the same in his memoir.
Steve Martin and Robin Williams are his biggest inspiration when it comes to comedy. He had their records memorized during his childhood days.
Brian's name is now mentioned in the Sonoma Valley High Hall of Fame for his extraordinary achievements in various fields of art. [3]

The Press Democrat
In 1985, Brian went to live with his paternal grandparents in their house off Winding Way after his mother kicked him out. He was 19 then.
In 1991, after the death of his grandparents, Brian moved to San Francisco, where he shared an apartment with comedian Patton Oswalt.