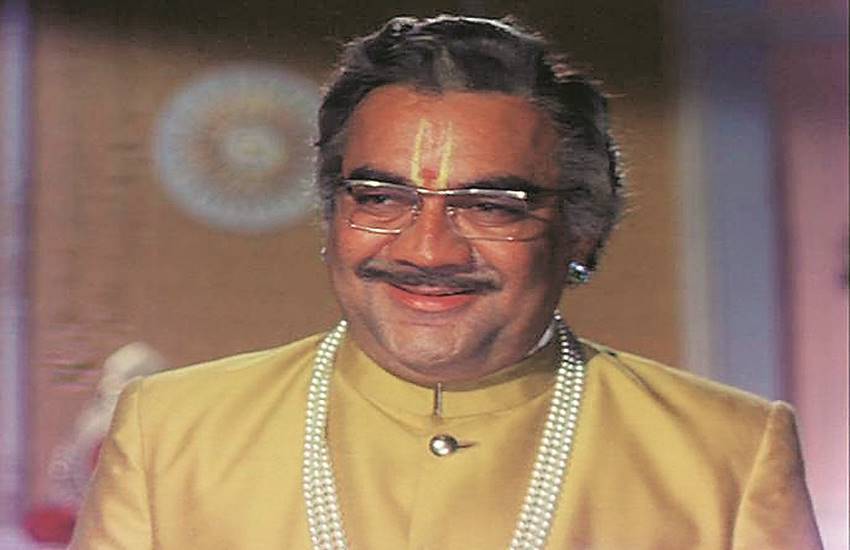 Prem Nath Malhotra, also known as Prem Nath (1926-1992), was a renowned Indian actor and director, famous for his contributions to Hindi cinema. He made his debut in the film industry with the movie Ajit in 1948 and went on to act in more than 100 films during his career.
Wiki/Biography
Prem Nath was born on Sunday, 21 November 1926 (age 65; at the time of death) in the Karimpura locality near Ghanta Ghar in Peshawar. According to his birth date, he falls under the zodiac sign of Scorpio. After the partition, his family relocated to Jubbulpore, which is now known as Jabalpur. Later, he moved to Bombay where he was discovered as an actor.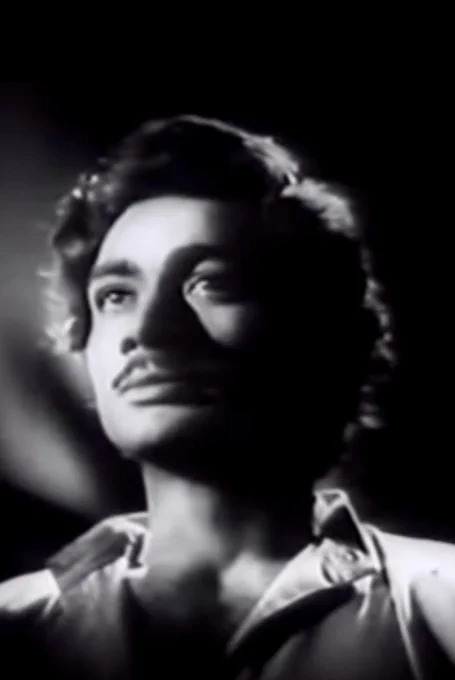 Physical Appearance
Hair Colour: Black
Eye Colour: Black
Family
Parents & Siblings
Prem Nath's father, Kartarnath Malhotra, was both a high-ranking police officer and the maternal uncle of Prithviraj Kapoor. Sadly, Prem Nath lost his mother at the young age of five. His other sister Uma married maestro Hindi film actor Prem Chopra, while his sister Krishna married Raj Kapoor. Rajendra Nath and Narendra Nath, two of his brothers who were also performers, primarily played supporting and comedic roles.
Wife & Children
During the shooting of the film Aurat, he developed a strong affection for actress Bina Rai and they eventually got married on 2 September 1952. Together, they established a production company named P.N. Films which produced several films. They were blessed with two children, namely actor Prem Krishen and Kailash Nath (also known as Monty). Additionally, they are the grandparents of Prem Krishen's children, the actors Akanksha Malhotra and Siddharth Malhotra. Kailash Nath's sons are Adiraj and Arjun Malhotra.
Relationships/Affairs
Before he met his wife Bina Rai, Prem Nath dated actress Madhubala for a while.
Religion
He follows Hinduism and is a devotee of Lord Shiva. [1]BDC TV
Career
Film & Television
After moving to Bombay (now Mumbai), Prem Nath joined Prithviraj Kapoor's Prithvi Theatre and was one of its early members. From there his journey began and he was discovered as an actor and made his film debut in one of the first color films titled Ajit (1948).
In the early stages of his career, he landed significant roles in Raj Kapoor's debut directorial projects, Aag (1948) and Barsaat (1949), both of which were considered major successes. A few years later, in 1951, Nath played the lead role opposite Madhubala in Badal, which became a box-office hit. In 1952, he appeared alongside Dilip Kumar in the action-packed technicolor film Aan, which at that time held the record for the highest-grossing Indian film.
Prem Nath starred in various films as the main character, often alongside their spouse Bina Rai. Unfortunately, these movies did not perform well at the box office. They then established a production company called P.N Films and directed a film called Samundar in 1957, which was a commercial failure and remained their only directorial work. As time passed, their career as leading actors dwindled, and by the early 1960s, they were no longer in demand for such roles. One of their final leading roles was in the 1963 film Rustom Sohrab.
While his career as a leading actor was failing, his roles which featured him as a villain or a supporting character were gaining fame.  There are several notable films that he starred in throughout his career. These included Teesri Manzil (1966), Johny Mera Naam (1970), Tere Mere Sapne (1971), Shor (1972), Bobby (1973), Roti Kapda Aur Makaan (1974), Dharmatma (1975), Kalicharan (1976), Krodhi (1981), and Desh Premee (1982).
Additionally, he was cast in the religious Punjabi film Sat Sri Akal (1977).
For his performances in Shor (1972), Bobby (1973), Amir Garib (1974), and Roti Kapda Aur Makaan (1974), he received Filmfare nominations for Best Supporting Actor.
In addition to acting in Hindi films, he also made an appearance in a 1967 episode of the American TV series Maya and starred in a 1969 American film called Kenner alongside former American football player turned actor Jim Brown. He made his final film appearance in Hum Dono (1985) before retiring from acting.
Other Works
Following his retirement from acting, he embarked on a spiritual journey and authored books in both Hindi and English like Tears of the Heart, Himalaya Ki Aag, and Shradhanjali. He also ventured to the Kailash Mountain in Tibet during the 1950s, creating a documentary of his travels entitled Kailas Darshan, 1957.
Death
Just 18 days before his birthday in 1992, Prem Nath passed away from a heart attack at the age of 65.
Facts/Trivia
In the film Kalicharan there is a meta-moment as the characters played by Prem Nath and Ajit play a game of chess, and a police officer's portrait hangs in the background. The figure in the painting is Prem Nath's father, who was a high-ranking police officer.
It is a lesser-known fact that Prem Nath was the maternal uncle of Randhir Kapoor, Rajiv Kapoor, and Rishi Kapoor.
During the filming of Karz, the Chief Minister of Maharashtra, Sharad Pawar, and his family were scheduled to visit the set upon request. They spent an hour with the stars, including Rishi Kapoor, Tina Munim, Simi, and Premnath, and requested a photo with the cast. However, Premnath refused to take the photo unless Pawar promised to air-condition one of the floors at Film City. This embarrassed the C.M., but he immediately made the promise. Today, if you visit the air-conditioned floor at Film City, it's all thanks to Premnath's bold move. [4]

BDC TV