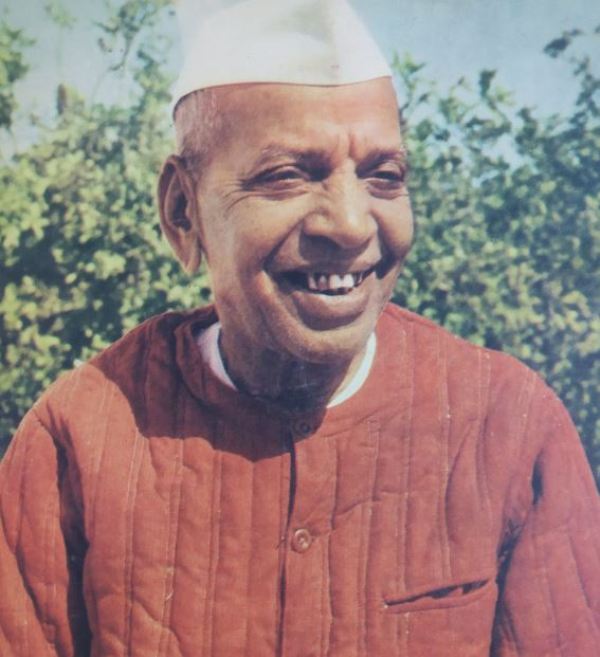 Maithili Sharan Gupt (1886-1964) was an Indian nationalist poet who is recognised worldwide as Rashtra Kavi and given many awards for his literary works. He is known for writing in the Khadi Boli dialect of Hindi and expressing patriotism in a simple and easy-to-understand language. He was a supporter of Congress and its policies to free India from Britishers. After India gained its independence in 1947, he was subsequently appointed as a Rajya Sabha member for two consecutive terms.
Wiki/Biography
Maithili Sharan Gupt also spelt as Maithili Saran Gupt aka Maithisharan Gupta [1]MHA was born on Tuesday, 3 August 1886 (age 78 years; at the time of death) in Chirgaon village of Jhansi, Uttar Pradesh, India (then-United Province, British India). His zodiac sign is Leo. He studied at the primary school in his village Chirgaon and later did his secondary schooling at MacDonald High School, Jhansi. He also studied Hindi, Bangla, and Sanskrit languages at his home under private tutors including Ram Swarup Shastri and Durga Dutt Pant. He was inspired by Munshi Ajmeri 'Prem' and wrote poems for many magazines. One of these magazines was Hazari Prasad Dwivedi's Saraswati, who later mentored him to write in the Khadi Boli dialect of the Hindi language using the power words and words of Hindi origin. He later wrote many poetic books.
Physical Appearance
Hair Colour: Salt and pepper
Eye Colour: Black
Family
He belonged to a merchant family.
Parents & Siblings
His father's name was Seth Ramcharan Kankane 'Kanaklata,' and his mother's name was Kashi Bai. His father died in October 1903, and his mother passed away in 1904. He had a brother named Siya Ram Saran Gupt who passed away in 1963.
Wife & Children
He got married to Sarju Devi in 1895, who passed away in 1903. He got married for the second time in 1904, and his second wife died on 15 September 1914. He got married for the third time in 1917. He had a son named Urmil Sharan Gupt.
Other Relatives
He had a daughter-in-law named Shanti Devi. His great-granddaughter Abhijita Gupta released her first collection of poems titled Happiness All Around in 2020 at the age of seven years. She is the daughter of her grandson Ashish Gupt. [2]Onmanorama
Religion/Religious Views
He followed Hinduism and wrote many books on various stories associated with the Hindu religion and the Hindu Kings.
Caste
He belonged to the Kankane clan of the Gahoi Baniya community.
Career
Poetry
His first major work titled 'Rang mein Bhang' was published in 1910 by the Indian Press in Prayagraj (then-Allahabad). He went on to write on the themes of spiritual gurus, historical characters and events, women empowerment, patriotism, and communalism. He wrote many poem collections based on Ramayana and Mahabharat including Jayadrath Vadh in 1910 and Saket in 1931.
His book Bharat Bharati, released in 1912, created eaves among the Indian masses. He wrote about Lakshman's wife, Urmila, in his poem collection 'Saket' and about Gautam Buddha's wife, Yashodhara, in his collection titled Yashodhara. He later wrote many famous books including Plassey ka Yuddha, Bharat-Bharati, Manushyata, and Panchavati. He often held regular meetings with other known poets of that time including Mahavir Prasad Dwivedi in 1911 in Allahabad and Jaishankar Prasad in 1914 in Kashi (now – Varanasi).
In 1920, he established Sahitya Sadan Press which later became the official distributor of his works and the works of his younger brother Siya Ram Saran Gupt and Mahadevi Varma. A few of his poetic lines have become very popular including 'Jo Bhara Nahi Hai Bhavo se, Behti Jisme Rasdhar Nahi, Vo Hriday Nahi Hai, Jisko Swadesh Se Pyar Nahi.'
Writing Style
The poetry penned by him is distinguished by its non-rhyming couplets in the Khadi Boli dialect. While the couplets do not adhere to traditional rhyme schemes, they possess a unique rhythmic quality achieved through the skilful utilization of alliterations. The interplay between consonants and vowels within the verses creates a captivating rhythmic backdrop, enhancing the overall musicality of the composition.
Politics
He met various important political leaders of the Independence movement who were impressed by his patriotic poems including Mahatma Gandhi in 1918 in Indore, Dr Rajendra Prasad in 1926 in Allahabad (now-Prayagraj), and Jawahar Lal Nehru in 1929 in Prayagraj. On 5 April 1932, he received a letter from Mahatma Gandhi who praised his work Saket. In 1936, Mahatma Gandhi declared him Rashtra Kavi (National Poet) at a function in Kashi (now- Varanasi).
In 1940, he welcomed Netaji Subhash Chandra Bose in his village, Chirgaon. On 12 March 1952, he was appointed a member of the Rajya Sabha (Upper house of the Indian Parliament), and in 1958, he was appointed as a Rajya Sabha member for the second time. He left his Rajya Sabha membership on 12 March 1963.
Participation in Indian Independence Movement
He participated in the Indian Independence Movement during different parts of his life. On 16 April 1941, he was imprisoned in the Agra Jail where he met Acharya Narendra Dev, an Indian freedom fighter.
Awards, Honours, Achievements
Rs 500 cash prize by Hindustan Academy, Allahabad
Declared National Poet (Rashtra Kavi) in 1936
Sudhakar Medal by Nagari Pracharini Sabha, Varanasi in 1941
Award by Lucknow University in 1942
Honoured by Gupt Committee in Calcutta (now – Kolkata) in 1945
Sahitya Vachaspati by Hindi Literary Association in Karachi in 1946
Honorary D.Litt. (Doctor of Literature) by Agra University in 1948
Honoured by Rashtra Bhasha Parishad in 1951
Appointed as Honorary Professor at Banaras Hindu University (BHU) in 1954
Honorary D.Litt. (Doctor of Literature) by Banaras Hindu University (BHU) in 1960
Death
Maithili Sharan Gupt passed away on 12 December 1964 at his residence in the village Chirgaon in Jhansi at the age of 78 years.
Facts/Trivia
He liked Bundelkhandi food and had a special cook named Girdhari who assisted him whenever he went out of town. Gupt had a habit of having his dinner before 6 pm in the evening. Girdhari fondly referred to Gupt as 'Dadda.' [4]

Dainik Bhaskar
He disliked formal education, especially the syllabus taught in schools taught at that time.
While his family was traditionally rich, his father had lost most of the wealth when he was born.
His birthname was Mithiladhip Nandansharan Gupt; however, the name was too long, and his teachers found it difficult to write it in the attendance register of the school, hence his name was shortened to Maithili Sharan Gupt.