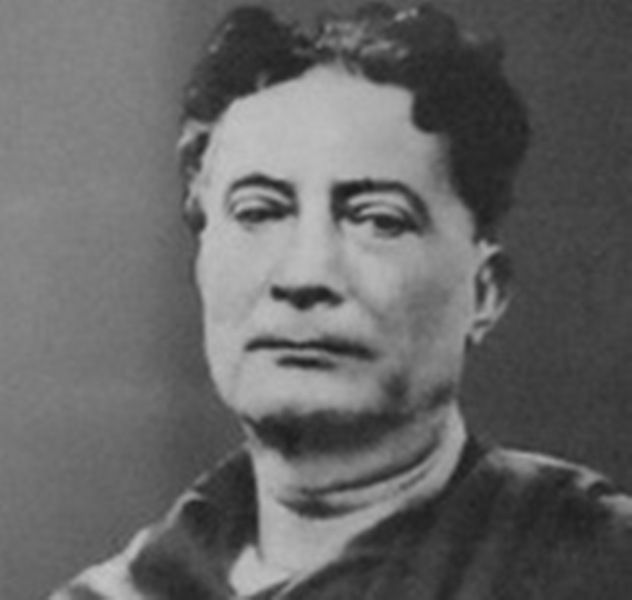 Lakshminath Bezbarua (1864-1938), was an Assamese novelist, poet, playwright, satirist, and children's literature writer. He was one of the prominent writers, and literary stalwarts of the Jonaki Era, who contributed to modern Assamese literature. In Assam literary society, Lakshminath Bezbarua is known as the Sahityarathi (The Charioteer of Literature in English), and Rasaraaj (The King of Humor) because of his expertise in the literature world.
Wiki/Biography
Lakshminath Bezbarua was born on Monday, 14 November 1864 (age 73; at the time of death) in Ahatguri, Nagaon, Assam. Lakshminath Bezbarua's formal education started in Guwahati but due to the nature of his father's job, Lakshminath Bezbarua spent his childhood in different places in Assam, therefore his schools were changed. Lakshminath Bezbarua received his early education from Sibsagar Govt. High School at Sibsagar. He gained an F.A. degree from the City College in Calcutta in 1890. He graduated with a B.A. degree from the General Assembly's Institution in Calcutta. After graduation, he took admission in M.A., and B.L. degrees from the University of Calcutta, but he was unable to complete both degrees.
Family
Parents & Siblings
Lakshminath Bezbarua's father, Dinanath Bezbarua, was a senior official, and subordinate judge in the British government. His mother's name was Thaneswari Devi.
Wife & Children
In 1891, Lakshminath Bezbarua married Pragyasundari Devi, the daughter of Maharshi Devendra Nath Thakur's third son Hemendra Nath Thakur, who swore the First Brahmo Covenant on 21 December 1843. She belonged to the Thakur family of Jorasanko, and was the niece of the great Indian poet Rabindranath Tagore. Pragyasundari Devi was the first woman to author three volumes of the cookbook 'Aamish O Niramish Aahar' in the Bangla language. She was also an editor in a magazine named Punya, a literary agent in 1891, and was a prominent Odissi dancer. Lakshminath Bezbarua had four daughters, one of whom died at a very young age. The eldest daughter's name was Aruna. His second daughter's name was Ratna, and the third daughter was Dipika. Laxminath's granddaughter, Rita Devi is also a famous Odissi dancer.
Career
In 1893, Lakshminath Bezbarua started a wood business with famous Assam businessman Bolanath Baruah. In 1909, Lakshminath Bezbarua's edited magazine Banhi was published which played a crucial role in the field of Assamese literature. Lakshminath Bezbarua served as president at the Assamese Students' Literature Conference session which was held in Guwahati in 1916. In 1924, Lakshminath Bezbarua became the president of the 7th annual session of Assam Sahitya Sabha held at Guwahati. In 1889, Lakshminath Bezbarua founded a monthly Assamese language magazine, Jonaki (Moonlight), which found ways to infuse Assamese letters with 19th-century Romanticism, which had begun to fade from Western literature. Lakshminath Bezbarua was introduced to Western literary culture when he was studying in Kolkata. In 1888, along with Lakshminath Bezbarua, Hemchandra Goswami, and Chandrakumar Agarwala, the Assamese students living in Kolkata, the Assamese Language Development Association formed a program A.V.U.Sa, which played an important role in the emergence of the Assamese language, and led to the beginning of growth in Assamese language literature. In 1916, he became the founding president of the Asom Chattra Sanmilan (All Assam Students' Conference) at Latashil, Guwahati.
Writer
Drama
Lakshminath Bezbarua's dramas were divided into two parts – Humorous Bengali Drama, and The Historical Drama.
Humorous Bengali Drama
Historical Drama
Chakradhwaj Singha (1915)
Satirical Essays
Kripabor Barbaruar Kaakotor Tupula (1904)
Kripabor Barbaruar Ubhutoni (1909)
Barbaruar Bhabor Burburoni
Biographies
Dinanath Bejbaruar Xankhipto Jibon Charit
Mahapurush Sri Sankardev Aru Sri Madhabdev
Autobiographies
English Books
History of Vaishnavism in India
Rasalila of Sri Krishna (The Baroda Lectures, 1934)
The Religion of Love and Devotion (1968)
Poetry Collection
Novels
Podum Kunwori
Short Story Collection
Children's Literature
Junuka (Folk tales, 1910)
Burhi aair xadhu (Folk tales, 1911)
Kokadeuta aaru nati lora (Folk tales, 1912)
 Editor
Awards, Honours, Achievements
In 1923,

Lakshminath Bezbarua

was awarded the title of 'Rasaraj' at the Assam Sahitya Sabha session, which was held in Sivasagar.
Death
On Saturday, 26 March 1938, Lakshminath Bezbarua died in Dibrugarh, at the age of seventy-three. The Assam Sahitya Sabha declared this day to be celebrated as the Sahitya Divas.
Facts/Trivia
O Mur Apunar Dekh, the state anthem of Assam, was written by

Lakshminath Bezbarua,

and tuned by Kamala Prasad Agarwala. It was first published in 1909 in Bahi, an Assamese magazine, and was officially adopted in 1927 as Assam's state anthem.
Lakshminath Bezbarua's

date of birth is not certain as in the first paragraph of the very first chapter of his auto-biography, Mor Jiban Xuworon,

Lakshminath Bezbarua

said that he couldn't remember his exact date of birth, and at a young age, when he required the date of birth for essential records and documentation, he himself created his date of birth for the purpose.
On Sunday, 16 February 2020, the Chief Minister of Assam, Sarbananda Sonowal unveiled the statue of Sahityarathi

Lakshminath Bezbarua

, which was established by the cultural affairs, and administration department of the Assam government, at the Assam House Complex in Kolkata. [1]

The Shillong Times
In his autobiography,

Lakshminath Bezbarua

confirmed that he was born on a full-moon night in the autumn, during Lakshmi Puja, and was named Lakshminath after the name of Lord Vishnu, husband of Goddess Lakshmi. This autumn festival celebrated in the full moon of Ashvin usually falls in the month of October. In November 1868, there was only one full moon day on the 30th but apparently, Lakshmi puja was not celebrated in that year. Thus the Assam Sahitya Sabha has confirmed a date of 14 October 1864 for his date of birth, which was a full moon night of Lakshmi Puja in India.
On 11 October 2014, the followers of Assamese literature paid a floral tribute to the portrait of Sahityarathi

Lakshminath Bezbarua

on the occasion of his 150th birth anniversary. It was organised in Guwahati by the All Assam Student Union (AASU). More than one lakh students gathered in 42 locations across Assam, and recited Sahityarathi

Lakshminath Bezbarua

's famous poems. [2]

The Indian Express
After completing his BA degree Lakshminath Bezbarua

was offered government posts twice by the government but he rejected both posts.
The Jonaki magazine, published by

Lakshminath Bezbarua

gave the Assamese language, and culture an important and unique status through literature.
On 3rd September 2020, under the Compensatory Afforestation Fund Management, and Planning Authority (CAMPA) Scheme in Manipur, the Chief Minister of Assam, Sarbananda Sonowal inaugurated Sahityarathi

Lakshminath Bezbarua

Sahitya Manishi Upaban Morigaon. On this occasion, he planted and distributed saplings to the mutual supporters, media, and organisation team. He also mentioned about it in one of his tweets, which read,


Our Govt is working diligently to protect and preserve the biodiversity of Assam. We have made considerable progress in planting 10 crore saplings across the state. I urge people to plant as many trees as possible to realise a 'Clean And Green Assam." [3]Northeast Today
In 1968, the Government of India issued this commemorative stamp on

Lakshminath Bezbarua

to admire his written works and his contribution to Assam through literature. [4]

Mintage World
Lakshminath Bezbarua

's eldest daughter sold his house at Sambalpur to a local person. The State Government office occupied the house after the lease expired. The Assam Government wish to spend more than One Crore and build a Smruti Bhawan in memory of Sahityarathi

Lakshminath Bezbarua

.
In 1932, Lakshminath Bezbarua

's third daughter, Dipika, converted her religion to Christianity, which was not appreciated by

Lakshminath Bezbarua

.