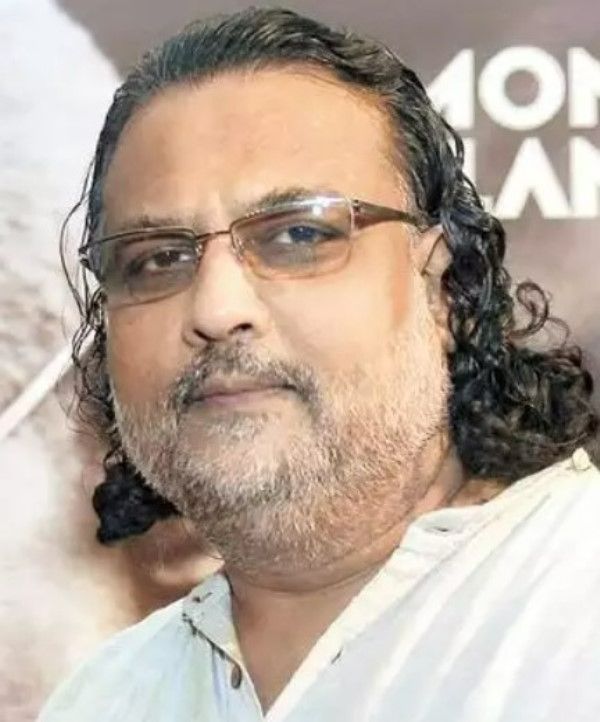 Tushar Gandhi is an Indian author. He is the son of Arun Manilal Gandhi and the great-grandson of the Indian lawyer and nationalist leader Mahatma Gandhi. He is well-known for establishing the Mahatma Gandhi Foundation in Vadodara, Gujarat.
Wiki/Biography
Tushar Arun Gandhi [1]Indian Kanoon was born on Sunday, 17 January 1960 (age 63 years; as of 2023) in Shegaon, Bombay State, India. His zodiac sign is Capricorn. He grew up in the Santacruz suburb of Mumbai. He attended Adarsh Vinay Mandir in Maharashtra, which was a local Gujarati medium school. He received a diploma in printing from the Government Institute of Printing Technology, Mumbai. [2]Tushar Gandhi
Physical Appearance
Height (approx.): 5′ 9″
Hair Colour: Salt & Pepper
Eye Colour: Black
Family
He belonged to a Hindu family in Mumbai.
Parents & Siblings
His father, Arun Manilal Gandhi, was a South African-born American author and socio-political activist, who died of a brief illness at the age of 89 in Kolhapur, Maharashtra, on 2 May 2023. [3]The Times of India
His mother, Sunanda Gandhi, was a nurse, author, and researcher, who died on 21 February 2007. Tushar Gandhi has a sister named Archana Gandhi.
Wife & Children
In 1985, he got married to Sonal Desai. The couple has two children; a son named Vivan Gandhi and a daughter named Kasturi Gandhi.
Other Relatives
His great-grandfather, Mahatma Gandhi, was an Indian lawyer, anti-colonial nationalist, and political ethicist. He played a major role in India's independence from British rule. He is also considered the Father of the Nation in India. On, 30 January 1948, he was assassinated by Nathuram Godse at the Birla House mansion in New Delhi.
His great-grandmother, Kasturba Gandhi, was an Indian political activist. She was betrothed to Mahatma Gandhi at the age of seven and got married to him in May 1883 at the age of 14.
His grandfather, Manilal Mohandas Gandhi, worked as an editor of the Indian Opinion newspaper. He died of a stroke in Phoenix, South Africa on 5 April 1956 at the age of 63.
His grandmother, Sushila Mashruwala, died in 1956 at the age of 82.
Career
Author
In 2007, he published a non-fiction book titled 'Let's Kill Gandhi!: A Chronicle of His Last Days, the Conspiracy, Murder, Investigation, and Trial,' which became a bestseller for a few weeks in India.
In 2021, he released the book 'Let's Kill Gandhi!: A Chronicle of His Last Days, the Conspiracy, Murder, Investigation, Trials and The Kapur Commission.'
Hot off the Press. The first copy of the new edition of my book 'Let's Kill Gandhi!' Was just delivered. Happy and proud! Thank you Rupa & Co! pic.twitter.com/qD1Oweq2bh

— Tushar GANDHI (@TusharG) October 9, 2021
In 2022, he launched a book titled 'The Lost Diary of Kastur, My Ba,' which was based on the diary written by his great-grandmother, Kasturba Gandhi.
Other Works
In 1996, he was appointed as the president of the Lok Seva Trust, which was established in central Bombay to promote the welfare of textile mill labourers. In 1998, he became the founder and president of the Mahatma Gandhi Foundation, which is now located in Mumbai. In 2000, he appeared as himself in the Tamil-Hindi period crime drama film 'Hey Ram' directed by Kamal Haasan.
In 2001, Tushar Gandhi engaged with the American marketing company CMG Worldwide to permit the use of Mahatma Gandhi's image in an advertisement targeting university students for a credit card company; however, this action was seen as contradicting Gandhian principles, which led to a strong public reaction and eventually forced him to withdraw from the deal. [4]Orange City Literature Festival In 2007, he was appointed as the Goodwill Ambassador for the CISRI-ISP Intergovernmental Institution, promoting the usage of micro-algae Spirulina against malnutrition. In 2010, he made a cameo appearance as himself in the Hindi semi-fictional film 'Road to Sangam.
In 2012, he stepped down from the position. In 2008, he held the position of the Chairman of the Australian Indian Rural Development Foundation (AIRDF). In 2014, he was appointed as the trustee at the Maharashtra Gandhi Smarak Nidhi. In 2018, he played a key role in successfully urging the Supreme Court of India to instruct the states and Union Territories to enforce its orders to control incidents of violence by cow-vigilante groups. In 2019, he was appointed as the director of the Gandhi Research Foundation in Jalgaon, Maharashtra.
Facts/Trivia
In March 2005, he headed the 75th-anniversary re-enactment of the Dandi March. He embarked on a 241-mile-long walk and played a crucial role in persuading the prime minister of India to officially declare the route from Sabarmati Ashram to Dandi as India's historic heritage path. [5]

Harper Collins In 2020, he commemorated the 90th anniversary of the Dandi March led by Mahatma Gandhi.
In October 2019, he gave a TEDx speech about 'How to maintain social dignity.'
In November 2022, he marched with Rahul Gandhi on his 'Bharat Jodo Yatra' in Shegaon, Maharashtra.
During Rahul Gandhi's 'Bharat Jodo Yatra' in 2022, Tushar gave a speech while supporting the Indian National Congress leader Rahul Gandhi's statement regarding Veer Savarkar, an Indian politician and activist, and mentioned that Veer Savarkar had apologized to the British in order to be released from prison. He said,


It is true that Veer Savarkar was friends with the British, he apologised to the British just to move out of prison and it is not like we have taken it from WhatsApp University, there is evidence in history." [6]The Economic Times
Savarkar not only helped the British, he also helped Nathuram Godse find an efficient gun to murder Bapu. Till two days before Bapu's Murder, Godse did not have a reliable weapon to carry out the murder of M. K. Gandhi.

— Tushar GANDHI (@TusharG) November 19, 2022
In December 2022, he received the Thampan Thomas Foundation Award for his contributions to society. He also received a cash prize of Rs 1 lakh, a stone plaque, and a Certificate of Merit.
In December 2022, when the RBI introduced India's digital currency, Tushar Gandhi expressed strong disapproval for excluding Mahatma Gandhi's photo from the newly introduced e-note. He used sarcasm in a tweet to convey his disappointment. [7]

India Today
Thank you RBI and GoI for not including Bapu's image on the newly introduce Digital Currency. Now please remove his image from paper money too.

— Tushar GANDHI (@TusharG) December 26, 2022
On 9 August 2023, he claimed that as he left his home to commemorate the Quit India movement, he was detained by the Mumbai Police. [8]

The Indian Express
For the first time in history of Indipendent India I have been detained at Santa Cruz Police Station as I left home to commemorate 9th August Quit India Day. I am proud My Great Grandparents Bapu and Ba had also been arrested by the British Police on the historic date.

— Tushar GANDHI (@TusharG) August 9, 2023
He follows a non-vegetarian diet.