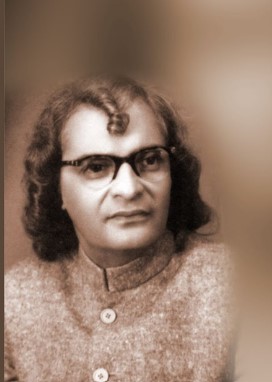 Sumitranandan Pant (1900 – 1977) was an Indian poet and writer. He was a Hindi language poet of the 20th century. His poems were based on romanticism, mainly inspired by the inner beauty and nature of people.
Wiki/Biography
Sumitranandan Pant was born Gusain Dutt on Sunday, 20 May 1900 (age 77 years; at the time of death) in Kausani-Almora, North-Western Provinces, British India. His zodiac sign was Taurus. He belonged to a financially stable family. Soon after completing his school education in Kausani Vernacular in 1905, he joined Almora Government school for high school education. He then joined Queens College in Banaras in 1918. During his college days, he used to read the works of Sarojini Naidu, Rabindranath Tagore, and some English Romantic poets, who inspired him to opt for Hindi literature. Sumitranandan Pant moved to Allahabad from Banaras in 1919 and joined Muir College; however, he attended the college only for two years as a protest against the colonial rule in India.
Family
Parents & Siblings
His father, Ganga Dutt Pant, was a manager of a local tea garden and was also a landholder at Kausani-Almora, North-Western Provinces.
His mother's name is Saraswati Devi, who passed away shortly after his birth. He had four brothers named Raghubar Dutt Pant, Devidutt Pant, Hari Nandan Pant, and Hari Dutt Pant and three sisters.
Wife & Children
Sumitranandan Pant was not married. [1]Amar Ujala He has an adopted daughter named Sumita Pant.
Career
In 1955, Sumitranandan Pant began working as a Chief Program Producer and Consultant of Akashvani Kendra at Prayag and served in the position till 1962. Soon after quitting his college studies, he focussed mainly on poetry writing and published his first collection titled Pallav in 1926. Soon after the release of this poetry composition, he became so popular that it earned him the title 'literary giant of the Hindi renaissance,' which had begun with the noted Hindi poet Jaishankar Prasad. In the introduction of this book, Sumitranandan Pant expressed his dissatisfaction with the Hindi speakers. He penned,
think in one language and express themselves in another."
Sumitranandan Pant added that the Braj language was outdated and wanted to express his views in another national language. In 1931, he shifted to Kalakankar and started there for nine years and lived a secluded life, which twisted him toward nature. During this time, he studied the writings of Karl Marx and Mahatma Gandhi, and gradually, inclined towards their thinking. Later, he composed many poems and verses and dedicated them to Karl Marx and Mahatma Gandhi. In 1941, Sumitranandan Pant moved to Almora where he joined the Uday Shankar Cultural Centre and attended some drama classes. He was highly influenced by the writings of Aurobindo, especially, The Life Divine. In 1944, he moved to Madras and then to Pondicherry, where he visited the ashram of Aurobindo. Two years later, Sumitranandan Pant returned to Allahabad and resumed his career in Hindi literature.
Literary Works
Sumitranandan Pant was one of the four pillars of the Chhayavaadi school of Hindi literature. He used to write in Sanskritized Hindi language. During his entire career, he authored twenty-eight books, which include poetry, verse plays, and essays. He was a Chhayavaadi poet, who was also well-versed in progressive, socialist, and humanist poems. He was a philosophical poet, who was influenced by the works of Sri Aurobindo. Pant eventually moved beyond this style. An American scholar and translator, David Rubin, writes in one of his compositions that in the early forties, Pant and Nirala approached new areas of experimentation. David penned,
In the early forties the new psychological and experimental "schools" were emerging. It was typical of both Nirala and Pant that they themselves anticipated these trends and, by the time the new approaches were in vogue, they had already moved on to newer areas of experimentation."
Suryakant Tripathi Nirala once praised Pant's writings in one of his compositions. Nirala penned,
The most powerful thing in Pant Ji is that, like Shelley, he makes his composition mellifluous and tender by enriching it with numerous similes and metaphors."
Sumitranandan Pant's major works include Pallava, Granthi, Gramya, Swarna Kiran, Swarna Dhuli, Kala and Budha Chand, Satyakama, Gunjan, Chidambara, Uchchhavas, Lokayatan, and Veena, which he composed at the age of seven.
Controversies
Blamed for Imitating the Poetry
Soon after he released his collection of poetry titled Pallava, a dispute aroused between Sumitranandan Pant and Suryakan Tripathi Nirala. Nirala blamed Pant for imitating the poetry of Rabindranath Tagore in Pant's poetry composition 'Pallava.' However, Pant objected to such allegations. Reportedly, this was considered one of the most unpleasant disputes in the history of literature. A highly acclaimed critic of Hindi, Dr Ram Vilas Sharma, wrote extensively on this dispute between the two. [2]Navjivan India
Defamation Suit by Harivanshrai Bachchan
Bachchan once accused and filed a defamation suit against Pant in the Allahabad High Court. When Bachchan was serving as a Rajya Sabha member, he blamed Pant for hiding facts in the letter, which they used to exchange with each other. During the court proceedings, both of them used to travel in the same rickshaw to the High Court; used to keep their viewpoints in front of the judge and then, used to return to their homes by the same rickshaw. [3]Jagran
Awards, Honours, Achievements
In 1960, Sumitranandan Pant received the Sahitya Academy award, which was honoured to him by India's Academy of Letters for his poetic composition Kala Aur Budhdha Chand.
In 1969, he received the Jnanpith Award, which is considered to be India's highest honour in literature. Upon winning this award, he became the first Hindi poet to receive this award. He was honoured Jnanpith award for his popular collection of poems titled Chidambara.
In 1961, Sumitranandan Pant was honoured with the Padma Bhushan by the Government of India.
Death
Sumitranandan Pant passed away on 28 December 1977 at Allahabad (Prayagraj), Uttar Pradesh, India. He suffered a heart attack. [4]Navjivan India His last poem was 'Sindhumanthan.'
Facts/Trivia
During his school days, due to his slim and beautiful personality, he used to get female roles in school plays. In 1916, during his winter holidays from school, he composed a 200-page toy novel titled 'Haar' when he was staying at Kausani.
The national broadcaster 'Doordarshan' was named by Sumitranandan Pant.
Sumitranandan Pant grew up in a small village in the North-Western Provinces of British India. He was so influenced and cherished by the beauty, love, and flavour of rural India that he inducted the same essence in most of his poetic compositions. Reportedly, he was deprived of his mother's love in his childhood, and that was the reason that he loved mother nature. He advocated for the rights and equality of women in India and penned most of his compositions based on feminism. Sumitranandan Pant penned in one of his writings,


The full rise of Indian civilization and culture is possible only when women are living in a free environment."
His birth name was Gosain Dutt. When he was studying in school, he changed his name to Sumitranandan Pant as a homage to Lakshman from the Indian epic book Ramayana in which Lakshman's mother's name was Sumitra. When he was a child, Sumitranandan Pant was deeply influenced by the hairstyle of French military leader Napoleon Bonaparte. He decided to keep long hair like Napoleon after seeing his picture in his childhood.
Sumitranandan Pant was one of the close friends of Harivansh Rai Bachchan. Reportedly, he was the one who named Amitabh Bachchan, instead of Inquilaab. In a media interview, Amitabh once disclosed that Pant was like a father figure to him. Amitabh said,


I read every line of poetry of Pant and sometimes I find him a greater poet than my father (Bachchan ji)."
Sumitranandan Pant actively participated in the Gandhian non-cooperation movement in 1921 to abolish colonial rule in India.
After many years of his death, the Government of India converted his childhood house in Kausani into a museum, which displays some articles that he used daily, some drafts of his poems and stories, letters, awards, and books.
According to Jayati Vidya Sansthan, Sumitra Nandan Pant was the composer of the Kulgeet of the Indian Institute of Technology Roorkee.
In 2015, the Government of India issued a postal stamp in his honour.