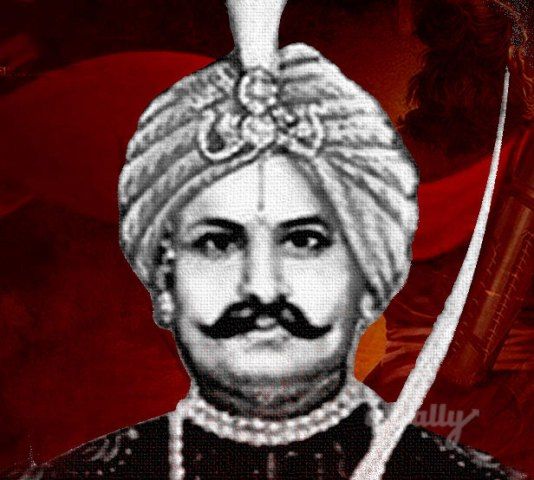 Uyyalawada Narasimha Reddy was a freedom fighter who rebelled against the British East India Company 1846 when about 5000 peasants protested against the British in Kurnool, Andhra Pradesh.
Wiki/Biography
Uyyalawada Narasimha Reddy was born in 1805 (age: 42 years, at the time of death) at Rupanagudi village, Kurnool, Andhra Pradesh. His father, Uyyalawada Peddamalla Reddy was a polygar who married two daughters of the Polygar of Nossam.
Family
His father's name was Uyyalawada Peddamalla Reddy. He had two brothers who were elder to him. He married Siddhamma, Peramma, and Obulamma with whom he had three sons; Dora Subbaiah and two others and one daughter.
Story of Rebellion
The East India Company introduced an agreement of Permanent Settlement in 1803 in Madras Presidency replacing the agrarian socioeconomic status with a more equal arrangement. According to the agreement, the heirs were dispossessed of their land and the village headmen were deprived of being landholders and collecting revenue. After a certain age, the landlords were deprived of their land and they were allotted pensions. However, the pensions were meagre. When the British captured the area of Rayalaseema, Narasimha had refused to share the income produced from this area. Narasimha Reddy was the Governor in Military of Rayalaseema. He commanded 66 villages including Kadapa, Anantpur, Kurnool, etc. Narasimha Reddy staged a protest with 5000 people against the system of the East India Company.
To defeat the British, he used proxy wars. On 10 June 1846, Narasimha attacked the treasury of Koilkuntla and moved to Cumbum. He started revolting against the East India Company by killing a ranger, Rudraram. The district collector took the revolt seriously and sent Watson (an officer) to arrest Narasimha Reddy. However, Watson failed to arrest him. The British declared Rs. 5000 for a tip of Reddy and Rs. 10,000 for his head. On 23 July 1846, Narasimha Reddy along with his army attacked the British Army in Giddalur, Andhra Pradesh. To arrest Narsimha Reddy, the British Army captured his family in Kadapa. To liberate his family, he moved to Nallamala Forest. When the British people came to know about his hiding in the forest, they strengthen their action around the forest due to which Narsimha Reddy came back to Koilkuntla.
When the British administration came to know about the location of Narasimha Reddy, they besieged the area completely and on 6 October 1846, Narasimha Reddy was arrested at midnight. He was charged with murder and treason and sentenced to death. After getting arrested, he was beaten hard and tied up with thick chains. Thereafter, he, wrapped in bloody clothes, was taken to streets of Koilkuntla so that nobody could dare to revolt against the British Law. Apart from Narasimha Reddy, 901 people were accused of conspiring against the British. However, later, 412 people were acquitted, 273 people were released on bail and 112 people were culprits and faced life imprisonment. On 22 February 1847, Narasimha was executed publicly in Koilkuntala at 7 a.m.
Facts
When he was hanged, about 2000 people had gathered to see his hanging.
The forts made by him are still present at Rupanagudi, Uyyalawada, Veldurthi, and Giddalur.
On his 170th death anniversary, a special cover page was issued in Uyyalawada on 22 February 2017.
Director Surender Reddy made a Telugu film on the life of Narasimha Reddy in 2019, titled, 'Sye Raa Narasimha Reddy.' In this film, Chiranjeevi, Amitabh Bachchan, Kichcha Sudeep, Vijay Sethupathi, and Jagapati Babuhave played important roles.