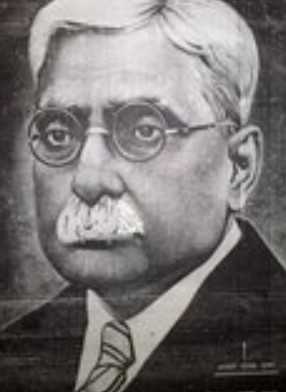 Ramchandra Shukla (1884 – 1941) was an Indian poet and historian of Hindi literature. He was also an accomplished writer, essayist, scholar, novelist, and critic. He is known for being the first person to codify Hindi literature using scientific methods and limited resources while conducting extensive research based on real-world evidence. He wrote a famous book called "Hindi Sahitya Ka Itihaas" in 1929 and is considered one of the greatest writers of the 20th century.
Wiki/Biography
Acharya Pandit Ramchandra Shukla or Acharya Shukla was born on Saturday, 4 October 1884 (age 56 Years at the time of death) in Basti Agona, North-Western Provinces, British India. [1]Drishti IAS [2]Hindi Kahani His zodiac sign was Libra. In his childhood, he learnt Hindi, English, and Urdu languages at his house from qualified teachers. Later, his family moved to Mirzapur district in Uttar Pradesh because his father got a job there. In, 1898, Ramchandra Shukla passed his middle school education. His mother passed away when he was nine years old. Even though he had a strong desire for education from a young age, he couldn't attend school regularly. However, he managed to pass the entrance exams for Fine Arts (F.A.). He then moved to Mirzapur and completed his high school education at Mission School in Fine Arts. [3]Gyan Ki Book [4]Bharat Darshan His father wanted him to work in the local administrative office (Tehsil), but Shukla had bigger dreams of getting a higher education. Eventually, his father sent him to Allahabad to study law, but Ramchandra Shukla was more interested in literature (Sahitya) than law. However, he struggled to succeed in his law studies. Despite his father's efforts to settle him in the Tehsil, it was clear that Shukla was not interested in that path.
Physical Appearance
Hair Colour: Grey
Eye Colour: Black
Family
Parents & Siblings
His father, Chandrabali Shukla, was a revenue inspector (Kanoongo) at Mirzapur. His mother's name was Vibhasee Devi.
Wife & Children
At an early age, Ramchandra Shukla got married to Savitri Devi. The couple had three daughters and two sons. The names of his sons are Keshav Chandra and Gokul Chandra, and the names of his daughters are Vidhya, Durgavati, and Kamla. His great-granddaughter, Dr Mukta, is a litterateur. His great-grandson, Dr Manjit Chaturvedi, is a writer.
Religion/Religious Views
Ramchandra Shukla followed Hinduism. [5]IAL
Caste
Ramchandra Shukla belonged to the Brahmin community. [6]India Today
Career
During his studies at Prayagraj (then known as Allahabad), Ramchandra Shukla wrote and published some of his literary works and experiences. In 1893, when Ramchandra Shukla and his parents moved to Mirzapur, they heard about Swami Vivekananda's religious accomplishments, which were famous all across India. Shukla was inspired by Swami's teachings, and he became interested in philosophy. He then decided to study philosophy, and this fascination grew in him. As a result, even before he took his final school exams in 1899, he had already finished translating "The Essays on Imagination" into Hindi.
Soon after Ramchandra Shukla got a job as a teacher at the Mission School in the Mirzapur district, he started publishing his essays in various newspapers and magazines. Many of his literary essays appeared in Saraswati magazine and were greatly admired by literature enthusiasts. He received high recognition for his significant contributions to Hindi Sahitya (literature), and he rose to prominence as a result of his remarkable writing abilities. He then began to become more well-liked by readers. Shukla started his journey as a writer with a poem and an article named "Prachin Bharatiyoin Ka Pahirava" in Hindi. When he was 17 years old, he wrote his first published essay in English titled "What Has India to Do." In 1908, Ramchandra Shukla was requested to edit a large Hindi dictionary named "Hindi Sabda-Sagar" by the Kashi Nagari Pracharini Sabha. He also served as the head of the Hindi Department at Kashi Hindu University for a considerable time.
Later, Ramchandra Shukla started teaching Hindi at Banaras Hindu University (BHU) in 1919. When Babu Shyam Sunder Das passed away, he was chosen as the head of the Hindi department (Adhyachha). Meanwhile, Acharya Ramchandra Shukla worked on completing an extensive dictionary (Shabd Sagar) by collecting words from the streets and everyday language used in Kashi. During that time, Banaras Hindu University (BHU) needed a distinguished Hindi scholar. At the special request and with financial persuasion from the founder, Pandit Madan Mohan Malviya, Ramchandra Shukla agreed to take up the position. He was appointed as a Professor of Hindi in 1919 without an interview. In 1937, during Malaviya's tenure, Ramchandra Shukla became the head of the Hindi department at BHU. In 1921, Ramchandra Shukla wrote a book titled "Non-co-operation and Non-mercantile Classes of India" as he strongly opposed imperialism, In this book, he aimed to study and understand the challenges faced by different Indian classes in a colonial and semi-feudal economy. Even though he was not known for storytelling, he wrote a lengthy Hindi story called "Gyarah Varsh Ka Samay" in 1930 to promote original writing.
In his collection of poems called "Madhushrota," Ramchandra Shukla expresses his strong desire for hills, rocks, waterfalls, crops, birds, and memories of his childhood. One of his famous works, "Sahitya ka Itihaas," was later edited online by a group of well-known Hindi writers and translators, led by Dr Suresh Kumar Mishra "Uratrupt," a writer and methodologist from Ranga Reddy, Andhra Pradesh. His creation "Hindi Sahitya ka Itihaas" is considered an authoritative piece of Hindi literature.
One of Ramchandra Shukla's well-liked literary criticism essays is "Kavita Kya Hai," where he beautifully explains the nature of poetry and its elements. This essay is a part of his remarkable collection named "Chintamani," which was initially published in two volumes and included essays on different emotions like anger and hatred. Later, some of his previously scattered and unpublished essays were found and published as "Chintamani-3," revised by Namwar Singh, and "Chintamani-4," revised by Kusum Chaturvedi.
Later, Ramchandra Shukla translated Edwin Arnold's "The Light of Asia" into "Buddha Charit," which is a biography of Gautam Buddha and is written in Brij Bhasha verse. He also translated Ernst Haeckel's "The Riddles of the Universe" into "Vishwa Prapanch," and in it, he added his own thought-provoking introduction by comparing the findings with Indian philosophical systems.
Ramchandra Shukla's works reveal that he didn't just focus on modernizing the Hindi language, literature, and ideas; he went beyond that. He also played a part in promoting a scientific mindset by translating and updating scientific and historical works. Additionally, he developed a scientific approach to study literary works from various periods, viewing them as outcomes of the social, economic, and political circumstances of their respective times.
Major Works
Nirala Aur Nazrul Ka Rashtriya Chintan
Nirvachit Prabandh Sankalan
Naya Mandand (research journal in Hindi)
Awards, Honours, Achievements
Ramchandra Shukla was the recipient of rupees 500 by the Hindustani Academy for his writing 'Kavya Men Rahasyavad.'
In 1939, Ramchandra Shukla received the Mangala Prasad Paritoshik award of rupees 1200 from the Hindi Sahitya Sammelan Allahabad for his writing 'Chintamani.'
Death
Ramchandra Shukla died on 2 February 1941 after suffering a heart attack in Benares, Benares State, British India. [7]Jagran
Facts/Trivia
As a young boy, he was greatly influenced by Swami Vivekananda's speech at a Chicago event.
Shukla's work delves into the beginnings of Hindi poetry and prose from the 6th century and how it developed over time. He talks about how it was influenced by the Buddhist and Nath schools and also mentions the contributions of medieval poets such as Amir Khusro, Kabirdas, Ravidas, and Tulsidas. The exploration of Hindi literature continues into the modern era, where writers like Nirala and Premchand brought realism into their works.
Ramchandra Shukla believed that real literature goes beyond merely expressing human thoughts and emotions. It should centre on "Lokmangal," which is the progress of society where common people are valued greatly, and their struggles are seen as a path towards improvement. Literature, with its beauty and artistic qualities, should connect with the hardships faced by marginalized and disadvantaged individuals and work towards freeing humanity from all kinds of exploitation.
In addition to being a writer, Ramchandra Shukla was also a skilled painter. It is said that he himself designed the layout of his own house.
In 1972, a research institute named 'Acharya Ram Chandra Shukla Sahitya Shodh Sansthan' was set up in his honour. This institute is a centre for different literary activities. It was established because of the wish of his son, Gokul Chandra Shukla, and it was built on land provided by the Varanasi local authority. Moreover, the state government of Uttar Pradesh gave financial support to construct and develop the institute's facilities.
In 1973, the famous critic Dr Ram Vilas Sharma wrote a book titled 'Acharya Ramchandra Shukla aur Hindi Alochana,' where he pointed out that Ramchandra Shukla was against feudal and courtly literature. Sharma cited in his book that Shukla believed that this kind of literature didn't truly reflect the lives of regular people and the society of his time.
According to Hindi scholar and former BHU professor, Awadhesh Pradhan, at a time when Hindi was used mainly for communication by the British in universities like Allahabad and Calcutta, Acharya Shukla came to BHU. Shukla took the lead in developing a well-structured course and study materials for Hindi and also wrote about the history of Shabd Sagar and Hindi literature. According to Pradhan, Ramchandra Shukla is known for raising the importance and recognition of Hindi on the international level.
In 2018, Kusum Chaturvedi and Dr Mukta made a documentary about Acharya Shukla for Doordarshan (an Indian public service broadcaster), and they also wrote and published his biography during the same time.