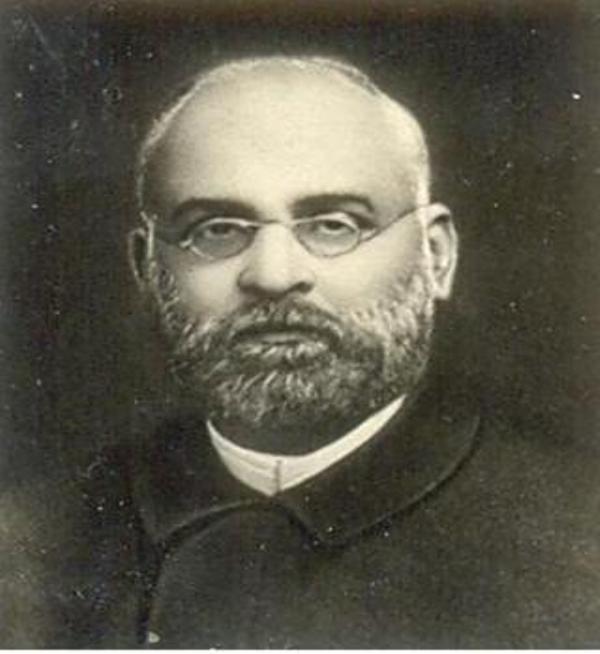 Shyamji Krishna Varma was an Indian freedom fighter. He was a patriot, a lawyer and a journalist. As a revolutionary freedom fighter, he founded three organisations to fight against colonial rule in India during the Indian independence movement. These organisations were the Indian Home Rule Society, India House, and The Indian Sociologist in London. Shyamji Krishna Varma was a Sanskrit scholar and was a master of other Indian languages. In Indian states, he worked as a Divan for some time after completing his studies. Shyamji Krishna Varma followed Dayanand Saraswati and his approach to cultural nationalism. Shyamji Krishna Varma was also believed in Herbert Spencer's words titled "Resistance to aggression is not simply justified, but imperative." The organisations named 'the India House' and 'the Indian Sociologist' that were established by him in 1905 became the meeting points for the Indian students studying in Britain, who wanted to become a part of the Indian revolutionary activities outside India. In 1907, Shyamji Krishna Varma migrated to Paris from Britain to avoid any legal proceedings against him.
Wiki/Biography
Shyamji Krishna Varma was born on Sunday, 4 October 1857 (age 72 years; at the time of death) in Mandvi, Cutch State, British India (now Kutch, Gujarat). His zodiac sign was Libra. He completed his secondary school education in Bhuj and went to Wilson High School in Mumbai for further education. In Mumbai, he also learnt the Sanskrit language. Later, he went to Balliol College, Oxford, England to pursue his graduate degree. [1]Kranti Teerth
Physical Appearance
Hair Colour: Black
Eye Colour: Black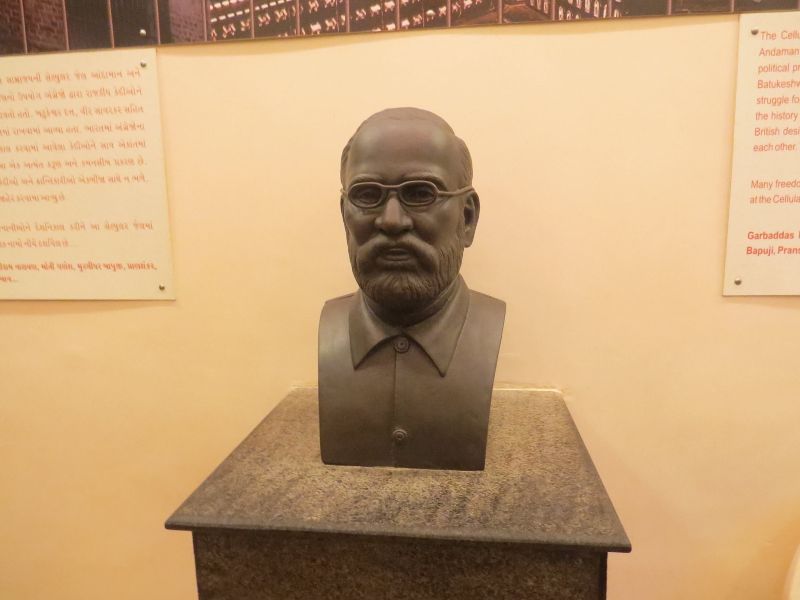 Family
Parents & Siblings
His father's name was Krushnadas Bhanushali. He worked as a labourer at a cotton press company. His mother's name was Gomatibai. She died when Shyamji Krishna was 11 years old.
Wife & Children
He got married to Bhanumati Krishna Varma in 1875. Bhanumati belonged to the Bhatia community and a wealthy business family.
Initial Life
After getting married to Bhanumati in 1875, Shyamji Krishna Varma met the founder of the Arya Samaj 'Swami Dayananda Saraswati.' Swami Dayananda Saraswati was an Indian Vedic philosopher and a reformer. Soon, Shyamji started following him and began delivering lectures on Vedic Philosophy and religion. Shyamji Krishna Varma came into public recognition at a public speaking tour in 1877. Soon, on the basis of his charismatic lectures, he was designated as a 'Pandit' by the Pandits of Kashi in India.
At Oxford University
Later, Shyamji Krishna Varma started working as an assistant professor at Oxford University under Monier Williams, a Sanskrit professor at Oxford. After two years, on the advice of Professor Monier Williams, Shyamji moved to England to pursue his further studies. Monier sent a recommendation letter to Balliol College, Oxford for Shyamji's admission. On 25 April 1879, he enrolled himself at Balliol College, Oxford. Shyamji Krishna Varma completed his bachelor in arts degree in 1883. Soon, he was invited to deliver a lecture to the Royal Asiatic Society on the subject "the origin of writing in India." Soon after delivering this speech, Shyamji Krishna Varma became so popular that he was chosen as the non-resident member of the Royal Asiatic Society of Great Britain.
Legal Profession
In 1885, Shyamji Krishna Varma returned back to India after earning 'Barrister-at-law' from Oxford
and began practising the same. Soon, he was chosen as the chief minister or Divan by the King of Ratlam state. However, he quit the job due to his poor physical condition. He received a lump sum gratuity of Rs. 32052 on his retirement. He stayed for a very short time in Mumbai and then shifted and settled in Ajmer where he practised law at the British Court. Shyamji Krishna Varma put his income in the three cotton presses that assured permanent income for him for his old age and later life. From 1893 to 1895, he worked as a council member and Divan of Junagadh State that was under the Maharaja of Udaipur. After two years, he quit the job after experiencing cheating from the British agent that lost his faith in the British empire in India.
Patriotism
Shyamji Krishna Varma became a great follower and admirer of Swami Dayanand Saraswati after reading his books on nationalism. He read Satyarth Prakash and other philosophical writings of Swami and was impressed by his dedication to nationalism. In 1890, he stood with the 'Consent of Age Bill' and assisted Lokmanya Tilak in this controversy. During the same time, the ideologies of the Congress party in India such as cooperation, protests, petitions, collaboration were condemned by Shyamji Krishna Varma. In 1897, various harsh policies were implemented by the British government in Poona during the plague crisis. The Chapekar brothers assassinated the commissioner who issued those policies. This assassination was publicly supported by Shyamji Krishna Varma, and this led him to bend towards the freedom of India in Britain.
In England
Soon, Shyamji moved to London in England and stayed at the Inner Temple as he was inspired by the teachings of the Swami Dayanand Saraswati who was the founder of the Arya Samaj. In his spare time, he used to read the books written by Herbert Spencer and Dayanand Saraswati. Shyamji Krishna Varma purchased a new luxurious house in Highgate in 1900 to hold conferences with the Indian freedom fighters. He declared a charity of £1,000 on the funeral of Herbert Spencer. This donation was a tribute to Herbert Spencer and his work to build a lectureship at Oxford University. In 1901, Shyamji Krishna Varma declared a Herbert Spencer Indian fellowship of Rs. 2000 each to the Indian graduates in England to complete their education. In addition to this, Shyamji Krishna Varma also announced four other fellowships including a fellowship in the memory of Late Dayananda Saraswati.
Political and Social Advocacy
The Indian Sociologist
Shyamji Krishna Varma started intervening in Indian politics in England in 1905 when he founded and published his first issue in a monthly English journal named 'The Indian Sociologist.' The subtitle of this journal was "An Organ of Freedom and Political, Social, and Religious Reform." This journal extensively worked for inspiring and stimulating the Indian intellectuals to oppose British rule and fight for the freedom of India.
Indian Home Rule Society (IHRS) Organisation
The organisation named The Indian Home Rule Society was initiated by Shyamji on 18 February 1905. Its first meeting was held at his house at Highgate. The objectives of this organisation were:
Securing Home Rule for India.
Carrying on Propaganda in England by all practical means with a view to attain the same.
Spreading among the people of India the objectives of freedom and national unity."
India House Hostel
On 1 July 1905, a hostel named 'India House' was established by Shyamji Krishna Varma to accommodate the Indian students who were facing racial discrimination in England. This hostel was located at 65, Cromwell Avenue, Highgate. This hostel accommodated 25 Indian students at a time and was inaugurated by Henry Hyndman, Dadabhai Naoroji, Lala Lajpat Rai, Madam Cama, Mr Swinney the member of the London Positivist Society, Mr Harry Quelch who was the editor of the Social Democratic Federation's Justice, and Charlotte Despard. On this occasion, Hyndman stated,
As things stands, loyalty to Great Britain means treachery to India. The institution of this India House means a great step in that direction of Indian growth and Indian emancipation, and some of those who are here this afternoon may live to witness the fruits of its triumphant success."
This hostel was also a shelter for the Indian revolutionaries such as Bhikaiji Cama, S. R. Rana, Vinayak Damodar Savarkar, Virendranath Chattopadhyaya, and Lala Hardayal who were all associated with it. In the year ending 1905, Shyamji Varma, as a delegate of the India Home Rule Society organisation, delivered a speech at the United Congress of Democrats that was organised at Holborn Town Hall. He received great appreciation from the members of the conference for his determination for Indian Independence. Later, his anti-British activities in England came into the knowledge of the British government that expelled him to enter the Inner Temple of the British Court. His name was also removed from the membership list of The Indian Sociologist journal on 30 April 1909, and he was terminated to write the articles in the same. Various British newspapers started writing against Shyamji and his activities which he defended courageously. The renowned newspaper The Times cited Shyamji as-
The "Notorious Krishnavarma."
Several other newspapers came forward to support Shyamji and his views and condemned British authorities who went on to keep a secret service watch on Shyamji and his anti-colonial activities. This mess led Shyamji to escape the police arrest and leave England secretly. The responsibility of 'The India House' was entrusted to Vir Savarkar by Shyamji when he left Paris. Vir Savarkar was enrolled in the India House on the "Shivaji" fellowship.
In Paris and Geneva
In 1907, Shyamji Krishna Varma reached Paris and resumed his activities for the welfare and upliftment of Indian people in foreign countries. During his stay in Paris, the British government tried to arrest Shyamji from France, but he was saved by several French politicians who stood in support of Shyamji Krishna Varma. Soon, one of Shyamji's friends named Mr James published an article in The Liberators (a newspaper) that pulled him in a legal proceeding at Bow Street Magistrates' Court by Mr Merlin, an Englishman. Shyamji Krishna Varma worked in Paris for several years for the Independence of India, and during that time, he was supported by various European countries in his activities. In 1914, the French government met with King George V in Paris to finalise the agreement titled 'Entente Cordiale' that led to better relations between the United Kingdom and the French Republic. Shyamji Krishna Varma predicted this meeting and its consequences, and soon, he shifted the headquarters of his organisation to Geneva. In Switzerland, after his arrival, the Swiss government declared restrictions on any anti-national activities during World War I. However, Shyamji Krishna Varma remained in touch with his contacts during World War I and lived with Dr Briess who was the president of the Pro India Committee in Geneva. It was later discovered by Shyamji Krishna Varma that Dr Briess was the paid secret agent of the Britishers.
After the World War I
After World War I, Shyamji Krishna Varma was in Geneva. He once provided 10,000 francs to the League of Nations to give him a chance to deliver a lecture under the President Woodrow Wilson Lectureship on the topic:
The Best means of acquiring and safe guarding national independence consistently with freedom, justice, and the right of asylum accorded to political refugees."
Reportedly, his plea for this lecture was refused by the league due to the political pressures from the British government. Later, another similar plea was also denied by the Swiss government. After six years, in December 1920, he reopened The Indian Sociologist and published all his unsuccessful and unpublished writings and these rejections in the issues of The Indian Sociologist.
Death
In August and September 1922, Shyamji Krishna Varma wrote two articles for the Indian Sociologist. Soon, his deteriorating health issues halted him from continuing writing. On 30 March 1930, he died in a local hospital at 11:30 pm in Geneva. The British government restrained the death news of Shyamji Krishna Varma in India. Reportedly, Bhagat Singh and his companions remembered Shyamji Krishna Varma in Lahore Jail where they were undergoing prolonged legal trials. A newspaper that was started by Bal Gangadhar Tilak in India also paid tribute to Shyamji after his death. Before his death, Shyamji Krishna Varma already made arrangements with the local Geneva government and St Georges Graveyard to protect the ashes of his and his wife's after their death for hundred years. He urged the Swiss government that send their ashes to India whenever India became independent. On 22 August 2003, the Ville de Genève and the Swiss government returned the ashes of Shyamji Krishna Varma and his wife to India. The ashes were received by the then Chief Minister of Gujarat Narendra Modi.
The Swiss government returned the ashes on the requests of the Paris based scholar Dr Prithwindra Mukherjee and the then Prime Minister of India Indira Gandhi after 55 years of Indian independence.
Facts/Trivia
At the age of 11, Shyamji Krishna Varma's mother died, and he was raised by his grandmother. Shyamji's family belonged to Bhachunda village in Abdasa Taluka in Kutch district. Later, his family shifted to Mandvi due to financial problems and in search of employment.
In 1881, Shyamji read a note titled "Sanskrit as a Living Language of India" at the Berlin Congress of Orientalists while representing India in Germany.
A town named 'Shyamji Krishna Varmanagar' was entitled after him in Kutch in his honour in the 1970s.
Kachchh University was also renamed after him as Krantiguru Shyamji Krishna Verma Kachchh University in Bhuj, Gujarat.
On 4 October 1989, a postal stamp was issued by the government of India in memory of Shyamji Krishna Varma.
Kranti Teerth is a memorial that was inaugurated in his remembrance in 2010 in Mandvi, Gujarat at his birthplace. It is spread over 52 acres of area and it is a replica of The India House building in Highgate. The statues of Shyamji Krishna Varma and his wife are also built in this memorial. The urns of ashes of Shyamji and his wife along with his picture gallery as an activist are also displayed for the public in this memorial.
In 1909, Shyamji Krishna Varma was expelled from entering the Inner Temple (one of the four Inns of Court in London); however, in 2015, this decision was revised by the United Kingdom government, and he was restored to his former position posthumously. The Times published a note on 9 November 2015 in its articles about Shyamji. [2]

The Guardian It read,


At a meeting on Monday 9 November 2015, the Benchers of the Inner Temple decided that Varma should be reinstated as a member of the Inn in recognition of the fact that the cause of Indian home rule, for which he fought, was not incompatible with membership of the bar and that by modern standards he did not receive an entirely fair hearing."

The sub-treasurer of the Inner Temple named Patrick Maddams said on this occasion that Shyamji had no criminal charges and was not a terrorist. [3]The Guardian He said,

The vote to reinstate Varma was unanimous. He may have been a nationalist but he was not a terrorist. We should never have disbarred him. He had committed no criminal offence."