Daisy Rockwell is an American writer and translator of Hindi and Urdu-language literature. She shared the International Booker Prize (2022) along with the Indian writer Geetanjali Shree for the translation of Shree's Hindi-language novel 'Ret Samadhi' into English titled 'Tomb of Sand.' She is also an artist and illustrator.
Wiki

/Biography

Anne Daisy Rockwell [1]Pinterest was born in 1969 (age 53 years; as of 2022) in Massachusetts. Belonging to a family of artists urged Rockwell to pursue her creative impulses.

A classics major, she studied Latin, French, Greek, and German. Later, she started learning Hindi in college. In the second year, she enrolled in social sciences class. [2]CJLC She developed an interest to learn Hindi after attending a translation seminar with A.K. Ramanujan for three months at the beginning of her graduation. At college, her professor Susanne Rudolph talked about how she and her husband spent every fourth year living in India, where they wrote books together. Thereafter, Daisy followed the same trajectory and came to India. She obtained a PhD in South Asian literature with her thesis on the Indian novelist Upendranath Ashk. [3]Daisy Rockwell
Family
Parents & Siblings
Her father's name is Jarvis W Rockwell, and her mother's name is Nova Wyatt Rockwell. Both her parents are artists.
Husband & Children
Her daughter's name is Serafina Rose Rockwell York.
Others
Her grandfather, Norman Rockwell, was a popular painter whose works showcase American social history. From 1916 to 1930, Norman Rockwell was married to Irene O'Connor. After his divorce from O'Connor in 1930, he married Mary Barstow, a schoolteacher. In 1977, Norman Rockwell received the nation's highest civilian honor, the Presidential Medal of Freedom. He died peacefully at his home in Stockbridge on November 8, 1978, at the age of 84.
Career
As a Translator
In 1995, after meeting Upendranath Ashk, Rockwell spent two decades translating his 1947 Hindi novel गिरती दीवारें (Girti Divare) into English as 'Falling Walls,' which was published in 2015. The novel follows a lower-middle-class Punjabi man in the 1930s who aspires to become a writer but fails at every turn.
In 2016, she translated Bhisham Sahni's 1974 Hindi novel 'Tamas.' The novel showcases the horrors of senseless communal violence after a tanner is bribed to kill a pig and the animal's carcass is discovered on the steps of the local mosque the following morning.
In 2018, she translated Khadija Mastur's 1962 Urdu novel 'Aangan' into English titled 'The Women's Courtyard.' Set in the 1940s, the novel focuses on the claustrophobic lives of women whose entire existence was circumscribed by the four walls of their homes, and for whom the outside world remained an inaccessible dream.
In 2019, she translated Krishna Sobti's biographical Hindi novel गुजरात पाकिस्तान से गुजरात हिंदुस्तान (Gujarat Pakistan Se Gujarat Hindustan) into English titled 'A Gujarat Here, a Gujarat There.' In the novel, Sobti talks about her first job as a governess to the child Maharaja of Sirohi, a district in the Indian state of Rajasthan in the aftermath of the partition of India.
In 2021, she translated Geetanjali Shree's Hindi novel 'Ret Samadhi' into English titled 'Tomb of Sand.' The novel humorously depicts the tale of an 80-year-old Indian woman who is turning into a defiant teen day by day and insists on going on a journey to Pakistan after the demise of her husband.
On 26 April 2022, Tomb of Sand became the first Indian book to win the International Booker Prize. [4]The Booker Prizes. The writer-translator duo received a literary prize of 50,000 pounds, which they split evenly. Other literary work translations by her include Ashk's 'In the City a Mirror Wandering' and 'Hats And Doctors' and Mastur's 'A Promised Land.'
As an Artist
An illustrator, Rockwell created the cover images for both Hindi and English editions of Tomb of Sand. She posts her paintings regularly on Flickr. She paints under the pseudonym Lapata, which is Urdu for 'missing' or 'absconded.' [5]Flickr
As a Novelist
Rockwell authored 'Upendranath Ashk: A Critical Biography' (2004).
In 2012, she authored 'The Little Book of Terror,' which is a volume of paintings and essays on the Global War on Terror published by Foxhead Books.
In April 2014, her novel 'Taste' was published by Foxhead Books. The novel follows Daniel, who sets out on a cross-country quest to seek answers about his past after making a startling discovery through long-sealed documents.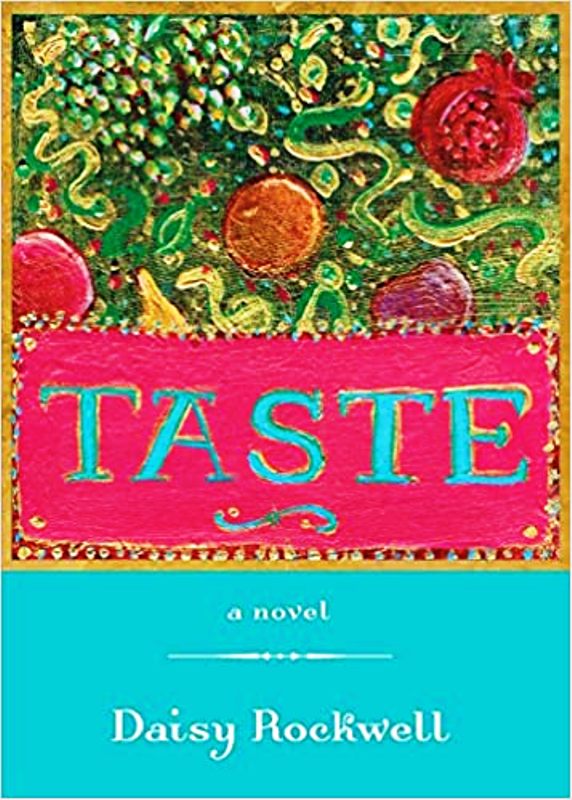 Awards, Honours, Achievements
Modern Language Association's Aldo and Jeanne Scaglione Prize for a Translation of a Literary Work for A Gujarat Here, a Gujarat There (2019)
International Booker Prize (2022) for the translation of Geetanjali Shree's Hindi-language novel 'Ret Samadhi' into English titled 'Tomb of Sand'
Facts/Trivia
The translation process for Tomb of Sand took place via emails throughout the Covid 19 pandemic with Rockwell in Vermont and Shree in New Delhi.
Apart from the congratulatory messages that poured in for the winners, Amul dedicated a topical advertisement to celebrate Daisy Rockwell and Geetanjali Shree's winning International Booker Prize (2022).
Daisy Rockwell is a non-vegetarian.
She occasionally consumes alcoholic beverages.