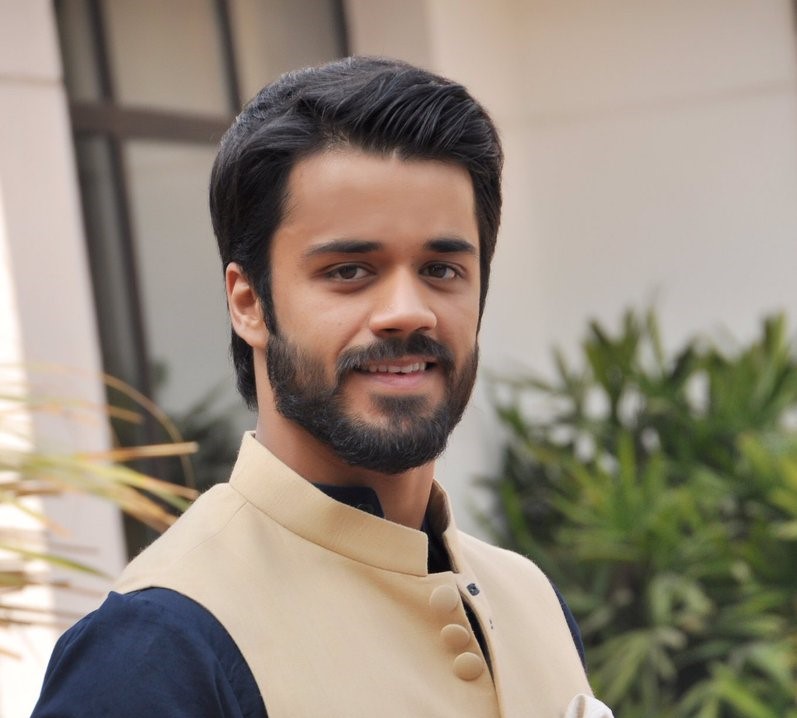 Bhavya Bishnoi, a member of the Bharatiya Janata Party, emerged as a notable Indian politician. In the November 2022 by-election, he secured a seat in the Haryana Legislative Assembly, representing the Adampur constituency in Haryana. His victory marks him as the youngest legislator in the state.
Wiki/Biography
Bhavya Bishnoi was born on Tuesday, 16 February 1993 (age 30; as of year 2023), in New Delhi, India. His zodiac sign is Aquarius. He received his education at The Shri Ram School in Gurugram, where he also held the position of School President. Demonstrating his academic prowess, Bhavya excelled in the Grade 10 ICSE board exams (achieving 97%) and the Grade 12 IB exams (scoring 43 out of 45 points) in the Delhi-NCR region.
His academic journey led him to attain a Bachelor's degree in Government and Economics from the London School of Economics and Political Science in the United Kingdom. During his time there, he even captained the LSE cricket team. Subsequently, Bhavya pursued a Master's degree in Modern South Asian Studies (MSc) at Oxford University, UK, where he achieved First Class Honours and also earned an 'Oxford Blue' in cricket. More recently, he was enrolled in a Master in Public Administration (MPA) program at the Harvard Kennedy School in the United States.
Physical Appearance
Height (approx.): 5′ 10″
Weight (approx.): 68 kg
Hair Colour: Black
Eye Colour: Black
Family
Parents & Siblings
Bhavya's father, Kuldeep Bishnoi, has secured two terms as a Member of Parliament (Lok Sabha) and has been elected four times as a Member of the Legislative Assembly (MLA). His mother, Renuka Bishnoi, has held the position of MLA on two occasions. Bhavya also has a younger brother named Chaitanya Bishnoi, who actively participates in professional cricket for Haryana in the Ranji Trophy and is a part of the Chennai Super Kings team in the Indian Premier League (IPL). He also has a sister named Sia Bishnoi, who is currently pursuing design studies at Parsons School of Design in New York, USA.
Other Relatives
Bhavya is the grandson of the late Ch Bhajan Lal, who held the position of Chief Minister of Haryana for three terms and also served as the Union Minister for Agriculture and Environment.
Fiancé
On 12 March 2021, Bhavya became engaged to Tollywood actress Mehreen Pirzada; however, the couple opted to end their engagement around four months later. In 2023, Bhavya entered into an engagement with IAS officer Pari Bishnoi. The engagement ceremony took place at the Mukam Resort located in Bikaner, Rajasthan. [1]The Siasat Daily
Career
Presently, Bhavya Bishnoi holds the distinction of being the youngest legislator representing Adampur in the 90-member Haryana Assembly. Before assuming this role, he took part in the 2014 Lok Sabha elections from Hisar, Haryana, as a candidate of the Indian National Congress party, although his endeavor ended in defeat. In an interview, he stated,
I've always wanted to play for India in international cricket, and I even represented Delhi in under-15 competitions. I wasn't under any pressure to get involved in politics. I personally made the decision to run for office, and I plan to make Hisar the Haryana state capital."
Notably, he stood out as the first parliamentary candidate to formulate a manifesto tailored to the specific needs of his constituency.
Social Activism
Apart from his involvement in business and politics, he also served as the Special Projects Lead at the Global Education & Leadership Foundation (tGELF), where he played a pivotal role in co-leading and co-managing Global Citizen India. This engagement entailed fostering citizen participation and social impact, culminating in India's most extensive musical festival, which took place in Mumbai in November 2016. In 2018, Bhavya initiated the establishment of the Bhajan Global Impact Foundation (BGIF), a nonprofit organization dedicated to instigating transformative change through evidence-based policy formation, impactful interventions, and collaborative development efforts.
Sports
Bhavya Bishnoi has actively engaged in cricket, athletics, and swimming at the state level. He achieved an 'Oxford Blue' distinction in cricket, showcasing his exceptional skill, while representing the Oxford University Cricket Club.
Controversies
Pending Cases
As per the affidavit presented to the Election Commission of India, there are two ongoing cases for the years 2021 and 2022 under the ITC Act. These cases are being heard in the Tis Hazari Court in Delhi and the Delhi High Court, respectively. [2]MyNeta
Complaints against affidavit nomination for the Adampur by-poll in Haryana.
Three lawyers, including a founding member of the Aam Aadmi Party (AAP) and candidates from both the Indian National Lok Dal (INLD) and AAP for the Adampur by-election in Haryana, have lodged a complaint with the Adampur returning officer. The complaint pertains to allegations of incorrect information in Bhavya Bishnoi's affidavit. As per reports, Bhavya acknowledged only one out of the four cases filed against him by the Income Tax department in the affidavit submitted to the election commission during his nomination process. [3]Times Of India
Signature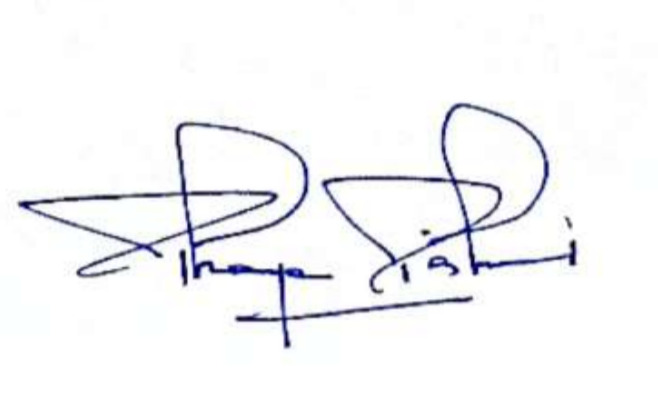 Address
80, New Anaj Mandi, Adampur, Tehsil Adampur, District- Hisar, 125052.
Assets and Properties
Movable Assets
Bank Deposits: Rs. 21,19,691
Shares & Debentures: Rs. 4,84,34,208
Personal loans/advance given: Rs. 2,95,28,390
Immovable Assets
Non-Agricultural Land: Rs. 8,45,615
Commercial Buildings: Rs. 2,50,00,000
Note: The given estimates of movable and immovable assets are according to the year 2021.
Income/Salary
According to the Haryana Legislative Assembly, (Salary, Allowance, and Pension of Members) Amendment Bill passed in the year 2016 the salary of MLAs will increase by about 64.7% and will lead up to 2.10 lakh per month. [4]Dainik Bhaskar
In the affidavit submitted by Bhavya for the by-poll elections in 2022, his income estimated, for the financial year 2020 – 2021, is  Rs. 23,04,110. [5]MyNeta
Net Worth
Bhavya's net worth for the financial year 2020-2021 was estimated to be Rs. 6 crores. [6]MyNeta
Facts/Trivia
Bhavya held the position of national president for the student organization called Janhit.
He is also among the co-founders of Global Citizen India.
Bhavya founded the nonprofit organization Bhajan Global Impact Foundation in January 2018.
In 2020, he was also invited to speak as a special guest on TEDx Talks.