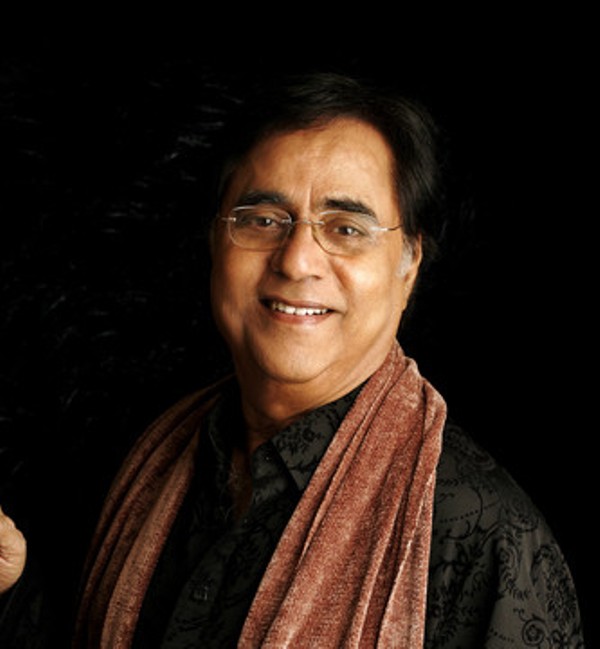 Jagjit Singh was an Indian Ghazal singer, composer, and music director. He is popularly known as 'The Ghazal King' or the 'King of Ghazals.'
Wiki/Biography
Jagjit Singh was born as 'Jagmohan Singh Dhiman' on Saturday, 8 February 1941 (age 70 years; at the time of his death) in Sri Ganganagar, Bikaner State (now Sri Ganganagar, Rajasthan). His zodiac sign is Aquarius.
He did his schooling from Khalsa High School and then from the Government College in Sri Ganganagar, Rajasthan. He obtained his art degree from DAV College, Jalandhar and a post-graduate degree in History from Kurukshetra University in Haryana. He initially learned music from a visually impaired master of the Indian Classical music, Pandit Chaganlal Sharma and later, from Ustad Jamaal Khan of Senia Gharana. They trained him in every prominent Indian Classical Music styles including Khayal, Dhrupad, Thumri, and others.
Family, Caste & Wife
Jagjit Singh belongs to a Sikh Family. His father, Sardar Amar Singh Dhiman was a surveyor in the Rajasthan Government's Public Works Department (PWD).
His mother, Sardarni Bachchan Kaur, was a homemaker. He had two brothers and four sisters.
He got married to Chitra Singh, a ghazal singer. The couple had a son named Vivek, who died in a road accident in 1990 and a daughter named Monika (step-daughter), who committed suicide in 2009.
Career
He began his career by undertaking singing and composing assignments from All India Radio's (AIR) Jalandhar station. AIR had put him in the class of B Grade artists and allowed him to sing six music segments for small payments. He then moved to Bombay (now Mumbai) and started singing jingles for advertisements. In 1976, he, along with his wife Chitra Singh, released his first album the "The Unforgettable."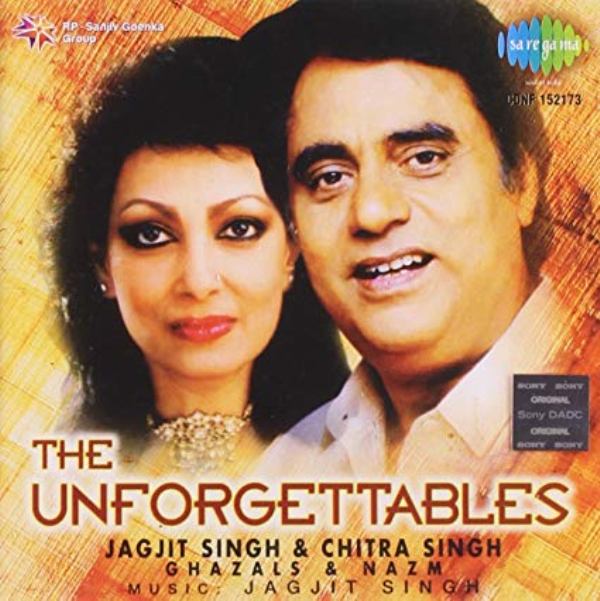 Between 1965 and 1973, Jagjit Singh had three extended solo plays (EP), two duet EPs with Chitra Singh, and a 'SuperSeven (a format that has disappeared).' He made his debut as a playback singer with the song "Laagi Ram Bhajan Ni Lagani" in the 1966 Gujarati film 'Bahuroopi.'
He made his Bollywood debut as a singer with the song "Babul Mora Naihar" in the movie "Avishkaar (1974)."
In 1988, Jagjit Singh composed the music for Gulzar's epic TV serial, "Mirza Ghalib" that aired on DD National.
Awards
Posthumously awarded Rajasthan Ratna by the Government of Rajasthan in 2012
Sahitya Academy Award in 1998
Sahitya Kala Academy Award by the Government of Rajasthan in 2005
Ghalib Academy by the Delhi Government in 2005
Lata Mangeshkar Samman by the Madhya Pradesh Government in 1998
D. Litt. by Kurukshetra University, Haryana in 2003
Favourite Things
Signature
Death
In 2011, Jagjit Singh was due to perform with the Pakistani Ghazal and playback singer, Ghulam Ali during his UK tour but suffered a brain haemorrhage on 23 September 2011. After being in a coma for two weeks, he died at Lilavati Hospital on 10 October 2011. He was cremated at Chandanwadi Crematorium near Marine Lines in Mumbai.
Facts
He used to like doing yoga, cycling, walking and listening to classical music.
Jagjit's father changed his name from Jagmohan to Jagjit, on the advice of his 'Guru.'
Jagjit spent early years of his childhood in Bikaner because of his father's posting as a PWD (Public Works Department) employee there.
His father wanted Jagjit to pursue engineering and also wished him to appear for the UPSC exams.
In an interview, Jagjit Singh stated that he was not from an affluent family and had to study using lanterns as there was no electricity.
As a child, Jagjit Singh started singing 'Shabads (devotional Sikh hymns)' in Gurudwaras and processions on the birthday of Sikh Gurus.
He gave his first public performance when he was in class 9. In an interview, while sharing his memory, he said,


When I sang there was great excitement! Some gave me five rupees, some two, and called out their encouragement."
One night, Jagjit gave a performance in front of 4,000 people in his college in Sri Ganganagar, and suddenly, the electricity went off, everything had stopped working except the sound system, which was being operated by batteries. Recalling the incident, he said,


I went on singing, nobody moved, nothing stirred… such incidents and the response from the audiences convinced me that I should concentrate on music."
Jagjit chose to study at DAV College, Jalandhar for his higher education as its principal had renounced the hostel and tuition fee for the talented musician student.
While in Jalandhar in 1962, he had composed a welcome song for the first President of India, Dr. Rajendra Prasad when he paid a visit to Jalandhar.
In the 1960s, he went to Bombay (now Mumbai) for making his career in the playback singing. There, he met the musician, Jaikishan (from the duo Shankar Jaikishan); he liked Jagjit's voice but couldn't offer him any work. Soon, Jagjit ran out of money and had to return to Jalandhar. In an interview, he recollected his return to Jalandhar and said-


I travelled by train from Bombay to Jalandhar minus a ticket, hiding in the bathroom."
In 1965, Jagjit returned to Bombay and tried his luck again in the playback singing. This time, he managed to get two ghazals recorded for an EP with HMV. For the cover photo of the record, he decided to let go of his turban and cut his hair short. He explained,


It was a matter of identity… whatever picture was taken, that was how I would have to remain for the rest of my career."
In Bombay, Jagjit Singh started doing small 'Mehfils' (musical gatherings) and house concerts. He even sang in several film parties in the hope that one day a musician might notice him and would give him a chance.
To earn his living, Jagjit started composing music for ad films, radio jingles, documentaries, etc.
At one such jingle recording in 1967, he met Chitra Singh, who was in an unhappy marriage. She divorced her husband and got married to Jagjit Singh. Their marriage ceremony was very simple, which lasted only 2 minutes, costing Rs. 30 only.
In 1971, his son, Vivek (alias Baboo) was born. While recalling the moment, Jagjit said-


I felt as if I was the richest man in the world."
In 1987, he crossed milestones by recording India's first purely digital CD album, "Beyond Time." 
In 1990, Jagjit and Chitra lost their only son, Vivek. Chitra lost her voice and never returned to singing. Jagjit was in depression, but because of his dedication toward music, he decided to return to music.
After his son's death, his first album was "Man Jitai Jagjeet," which contained Sikh devotional Gurbani.
In 1991, the album"Sajda" with Lata Mangeshkar, took over all the non-films records of all time.
It was Jagjit Singh who had started the practice of paying the lyricist a part of earnings of music albums.
Jagjit Singh was the one to give Kumar Sanu his first break.
In 2013, Google honoured him by making a 'Google Doodle' of him on his 72nd birthday.
In 2014, the Government of India released a commemorative postal stamp in Jagjit Singh's honour. 
Jagjit Singh was amongst the few musicians who composed and sang the songs written by the former Prime Minister of India, Atal Bihari Vajpayee. He released two albums "Nayi Disha (1999)" and "Samvedna (2002)" having the works of Atal Bihari Vajpayee. It was the song titled "Kya Khoya Kya Paya" that featured Amitabh Bachchan, Shah Rukh Khan, and Yash Chopra. The song was written by Vajpayee, performed by Shah Rukh, narrated by Amitabh, sung by Jagjit and directed by Yash Chopra.
Ashrani Mathura wrote Jagjit Singh's biography entitled, "Beyond Time" based on about 40 hours of Jagjit's interviews. It was released in 2012.

His biopic documentary titled, "Kaagaz Ki Kashti" was released in 2017.