Sanjiv Kapoor is a veteran Indian travel industry official. He was appointed as the new CEO of Jet Airways on 4 March 2022, and prior to this, he served as the president of the Oberoi Hotels in New Delhi.
Wiki/Biography
Sanjiv Kapoor was born in Kolkata, West Bengal. He completed his school education from La Martiniere, Lucknow, Uttar Pradesh. In 1990, he earned a Bachelor of Arts degree in Computer Science from Dartmouth College, Hanover, New Hampshire. In 1996, Sanjiv Kapoor earned a Master of Business Administration (MBA) degree in Strategic Management from The Wharton School, University of Pennsylvania. [1]Sanjiv Kapoor's LinkedIn Account
Physical Appearance
Hair Colour: Black
Eye Colour: Salt and Pepper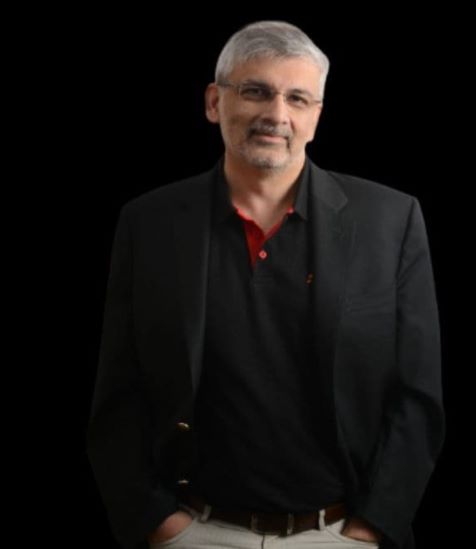 Family
Parents & Siblings
The names of his parents are not known. Sanjiv Kapoor has a sister.
Wife & Children
Sanjiv Kapoor got married to Upasna Kapoor on 19 February 1992. The couple has two children, a son, and a daughter. The name of his daughter is Joya Kapoor, and his son's name is Shiv Kapoor.
Career
Sanjiv Kapoor started working as the Senior Product Line Manager and Sales Consultant at Oracle, Redwood Shores, CA, in August 1990. During his tenure at Oracle, in 1991, under a special assignment, Sanjiv Kapoor assisted Oracle to set up its office in India. He worked at Oracle for four years. Sanjiv Kapoor then joined the Northwest Airlines in St Paul Minneapolis as a Senior Manager in August 1998. The finance, strategic, corporate planning, alliances, cargo, MRO, and procurement areas of the Northwest Airlines were handled by Sanjiv Kapoor till July 2004. In August 2004, Sanjiv Kapoor joined Bain & Company in Singapore as a Senior Manager and worked in the company till December 2006. Sanjiv Kapoor then started working at Temasek Holdings, Singapore as the Senior Director. In this company, he served the Portfolio and Value Management team along with advising on Latin American investments and aviation-related investments. He left Temasek Holdings in August 2008, and in August 2008, Sanjiv Kapoor joined Bain & Company as its President at its Dallas, Moscow, and London subsidiaries. The company's airline practice in Asia and Europe was managed by Sanjiv Kapoor along with maintaining the relationships with Bain's global clients in the US, Europe, and Asia. He left the company after working two years and nine months for it. In July 2011, Sanjiv Kapoor started working as the Chief Executive Officer of GMG Airlines, Dhaka, Bangladesh. During his tenure at GMG, he worked on behalf of the company's client Beximco Corporation as an independent consultant. He worked in the company till December 2012. Sanjiv Kapoor then appointed as the Chief Operating Officer of Spicejet Limited, Gurgaon, India, in November 2013. He served the innovative pricing and marketing strategies department of Spicejet for two years. He left the company in October 2015. In March 2016, Sanjiv Kapoor started working at Vistara – TATA SIA Airlines Ltd. as the Chief Strategy and Commercial Officer. He served the areas including strategy, marketing, and network planning of Vistara. He was given the additional charge of the cabin services, ground areas, and operational control of the airlines. Vistara's aircrafts increased from 9 to 45 during his tenure as a commercial officer at the company. He left the company after serving it for three years and ten months. He then joined Oberoi Hotels & Resorts, Delhi, India, in July 2021 as its President. In March 2022, Jet Airways announced Sanjiv Kapoor as its new CEO. He resigned from Oberoi Hotels & Resorts in February 2022. The former Sri Lankan Airlines Chief Executive Officer 'Vipul Gunatilleka' was appointed as the Chief Financial officer of Jet Airways in February 2022, and in the same month, Jet Airways hired P P Singh as its accountable manager.
Facts/Trivia
I am happy to have Sanjiv join our team… I am certain he will be able to lead Jet Airways and make it become the most preferred full-service carrier of India. Sanjiv is a seasoned aviation professional.… I always believe in investing in human capital and by having Sanjiv as the CEO and Vipula as the CFO, I am certain Jet Airways will reclaim its lost glory and surpass everyone's expectation."

In the same media conversation, Sanjiv Kapoor stated that his primary focus would be to make Jet Airways the most preferred and customer-oriented airline. He said,

Working together with a very strong team of experienced aviation professionals that is being put together by the Jalan-Kalrock Consortium, I look forward to leading the charge in rebuilding Jet Airways into the most preferred customer-oriented airline once again, a people-focused airline for the digital age."

Sanjiv Kapoor continued saying that Jet Airways would fly high in the skies again as it still had large loyal customers. He said,

I am looking forward to getting back to aviation. Even though Jet Airways has been out of operation for three years, it still has a large fan base of loyal customers who miss it every day and can't wait for it to take to the skies again."
Sanjiv Kapoor often shares his pictures and videos on various social media platforms. Over 43k people follow his Twitter handle. Sanjiv Kapoor shared memory in one of his social media posts that he got married to his wife, Upasna Kapoor, in front of the Qutub Minar grounds when its tower was lightened up in the background. In 1992, Sanjiv Kapoor got married to married Upasana Kapoor after being in a relationship for four years.
According to some media sources, the operations of Jet Airways stopped on 17 April 2019. Its new promoter, Jalan-Kalrock Consortium, re-launched its operations process in the first quarter of 2022, and that was the reason that Jet Airways made various new appointments at the beginning of 2022, and the appointment of Sanjiv Kapoor as the CEO of Jet Airways was a part of its re-launching process.
In the aviation industry, Sanjiv Kapoor is regarded as an expert. Various industry events and college campuses often invite Sanjiv Kapoor as a speaker and panellist. Sanjiv Kapoor has assisted the Government of India in drafting many policies related to the aviation industry.
According to Sanjiv Kapoor, he shares a love affair and deep bond with the aviation industry. Soon after his appointment as the CEO of Jet Airways, in March 2022, Sanjiv Kapoor tweeted a thanking note to The Oberoi Group. He wrote,


This article below captures my love affair with aviation, and why I came back to it after a fantastic stint with the wonderful folks at The Oberoi Group, from whom I learnt a lot. They are truly a legendary Indian brand and success story. Thank you."
Sanjiv Kapoor enjoys listening to music, playing cricket, aviation, travelling to distant locations, and photography in his leisure time. Since childhood, he was an avid book reader.