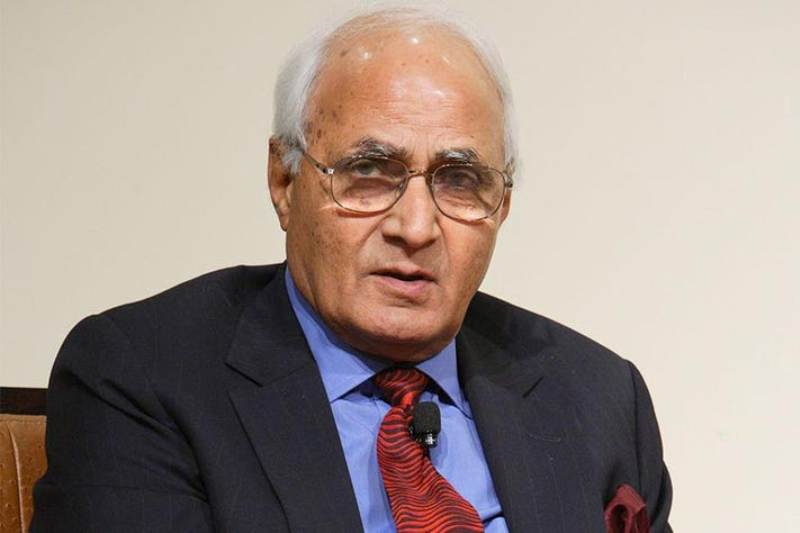 K. P. Singh is an Indian businessman and real estate baron. He is the chairman emeritus of the Delhi Land & Finance (DLF) real estate company. Singh is one of the most successful and influential business leaders in the country, who is known for his pioneering role in transforming the Indian real estate market and taking DLF to the heights of success.
Wiki/Biography
Kushal Pal Singh Tewatia [1]Corporate Empire – Facebook was born on Sunday, 15 November 1931 (age 91 years; as of 2022) in Bulandshahr, United Provinces, British India (now in Uttar Pradesh, India). After completing his schooling in Bulandhshahr, Kushal Pal pursued a Bachelor of Science degree at Meerut College in Uttar Pradesh. Kushal later moved to the United Kingdom, where he studied aeronautical engineering.
Physical Appearance
Hair Colour: Grey (semi-bald)
Eye Colour: Black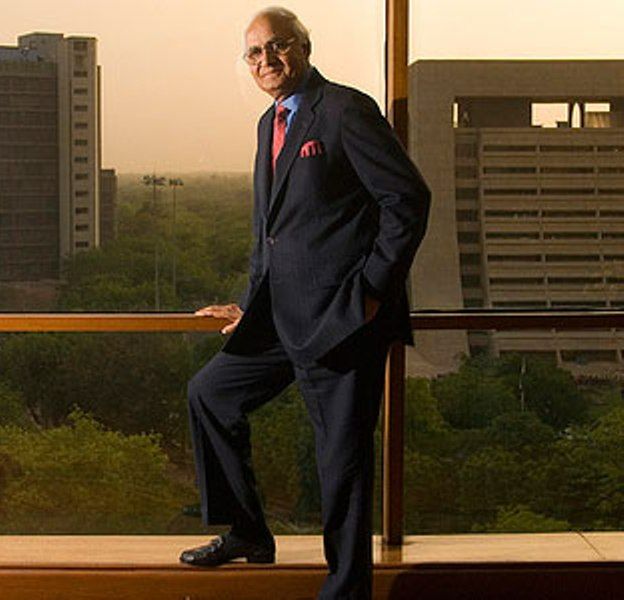 Family
Parents & Siblings
His father, Chaudhary Mukhtar Singh, was a reputed lawyer in Bulandshahr, United Provinces, British India (now in Uttar Pradesh, India).
Wife & Children
Kushal Pal Singh was married to Indira Singh, the daughter of DLF founder Raghvendra Singh.
Kushal has three children, a son, Rajiv Singh (Vice Chairman of DLF), and two daughters, Renuka Talwar and Pia Singh (Non-Executive Director of DLF). Singh lost his wife in 2018 to cancer.
Relationships/Affairs
Singh's Young Love In England
K. P. Singh's father, Mukhtar Singh, wanted him to become an aviation ground engineer for which he sent him to England, where he met Julie. Kushal managed to fit in the high-class society in England and became friends with his classmate Julie, who belonged to an elite social class.
Finding Love at 91
K. P. Singh, in an interview, talked about suffering from loneliness and sadness after losing his wife, Indira Singh, in 2018. In 2023, he revealed that he found a girl named Sheena as her partner, who helps him stay energetic, positive, and going throughout the day. [2]The Economic Times While talking about finding a new friend and partner in an interview, K. P. Singh said,
Her name is Sheena. She is now of the best people in my life. She is very energetic. She keeps me on my toes. She has many wonderful friends across the world, so I go with them. She always motivates me. Whenever I feel down, she pushes me up. She is a substantial part of my life." [3]Mint
Career
Indian Army
After pursuing aeronautical engineering in the UK, Singh sat for the Indian Military Academy entrance test in England and was subsequently selected to the Indian Army by British Officers Services Selection Board, UK. He was commissioned into The Deccan Horse (9th Horse) in 1951 as a second lieutenant. Singh was later promoted to the rank of Captain, which he served till 1960.
DLF
In 1960, Kushal Pal Singh joined the American Universal Electrical Company, which was later merged with the real estate company DLF, which was founded by his father-in-law in 1946, After the merger, Kushal joined DLF as its managing director. Singh later built the DLF City in Gurgaon (now known as Gurugram) by acquiring land from farmers. On 1 October 2013, he was appointed as the director of DLF. Later, he was appointed as the chairman of the company; he retired from the post on 4 June 2020. [4]Mint During his leadership, he constructed various earthquake-proof infrastructures including offices, shopping malls, and other leisure facilities in Gurgaon. In 2007, under Singh's leadership, the company underwent an Initial Public Offering (IPO), generating approximately US$2.24 billion, which marked it as one of the most prominent IPOs in India.
Controversy
Listed in the Panama Papers
In April 2016, K. P. Singh and his family members including Rajiv Singh (son), Indira Singh (wife), and Pia Singh (daughter) were listed in the Panama Papers, a set of 11.5 million confidential documents created by the Panamanian corporate service provider Mossack Fonseca. According to reports, Kushal Pal was linked to an offshore company registered in the British Virgin Islands that was reportedly used for property investments in London. According to Mossack Fonseca, Kushal had registered himself as a politically exposed person and bought several shares along with his wife in a company named Willder Ltd. According to the leaked report, his son and daughter established two more offshore companies in the British Virgin Islands. It is estimated that both, Singh and his wife, purchased shares worth $676,400 and  $714,400 respectively. Responding to the allegations against him, Kushal said that the offshore investments did not violate the guidelines led down by the RBI. [5]The Indian Express Talking about it, in an interview, Kushal said,
It is submitted that the permissible modus operandi of RBI for remittance of money under permissible LRS limit each year allows a Resident Indian to firstly open a bank account in a foreign bank and thereafter remit the funds in it. The remittances commenced in 2004 after RBI announced the LRS, the quantum of remittances were within the prescribed limits, and undertaken through the Authorised Dealer."
Awards & Honours
In 2000, he received the Samman Patra Award for being one of the top taxpayers of Delhi by the Government of India.
Kushal Pal was presented with a Special Award at the Indian of the Year function on 17 January 2008 in New Delhi by NDTV in recognition of his contribution towards the growth of the Indian economy.
He was conferred by the Government of India with Padma Bhushan, the third-highest civilian award in India, on 26 January 2010.
On 4 October 2010, he was honoured by HSH Prince Albert II with Officer of the Order of St. Charles, in recognition of his valuable contribution as an Honorary Consul General of Monaco in Delhi for 20 years.
In 2011, he received the 'Entrepreneur of the Year' award at The Asian Awards event.
He is the recipient of the Delhi Ratna Award, conferred by Bharat Manch for his valuable contribution towards the city's development.
He was awarded an honorary doctorate by the G. B. Pant University of Agriculture and Technology (GBPUAT), Uttrakhand. He has been honoured for his achievements by various institutions including the Indian Business School, the Indian Institute of Management, and the Indian Institute of Technology.
Net Worth
In 2023, his net worth was estimated to be Rs. 66,000 crores.
Facts/Trivia
 Singh developed an interest in horseriding while he was young. He used to visit his uncle, who was in charge of the stables at the Viceregal Lodge, now Rashtrapati Bhavan.
Singh, in an interview, said that he was convinced to join the Indian Army by an army officer while he was playing polo in Windsor, the United Kingdom.
Kushal Pal wrote his autobiography titled 'Whatever the Odds: The Incredible Story Behind DLF,' which was published in 2011.
Singh, in his autobiography, talked about his days at the Indian Military Academy and revealed that he wanted to escape