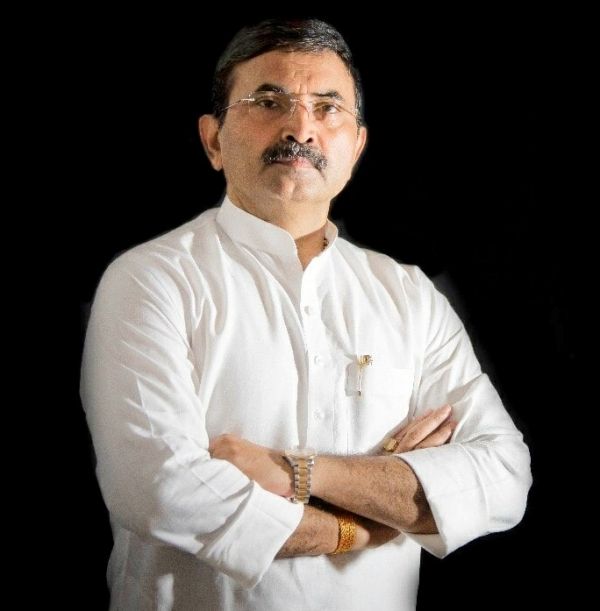 Brijesh Singh is an Indian politician and strongman who is considered one of the most influential personalities in Eastern Uttar Pradesh. He is also known for his long criminal records in the region. From a meritorious student to a strongman, Brijesh Singh's biography is no less than a Bollywood film's story.
Wiki/Biography
Brijesh Singh (aka Arun Kumar Singh) [1]My Neta was born on Monday, 9 November 1964 [2]News Track (age 55 years; as in 2019) in Varanasi, Uttar Pradesh. He grew up in Dhaurahara village, Varanasi. Brijesh was a meritorious student, and in 1984, he passed his intermediate examination from Udaipratap Inter College, Varanasi with flying colours. Thereafter, he got himself enrolled at a college in Varanasi to earn a B.Sc. degree; however, he left the course in mid-way and joined the world of crime.
Physical Appearance
Height (approx.): 5′ 7″
Hair Colour: Black
Eye Colour: Black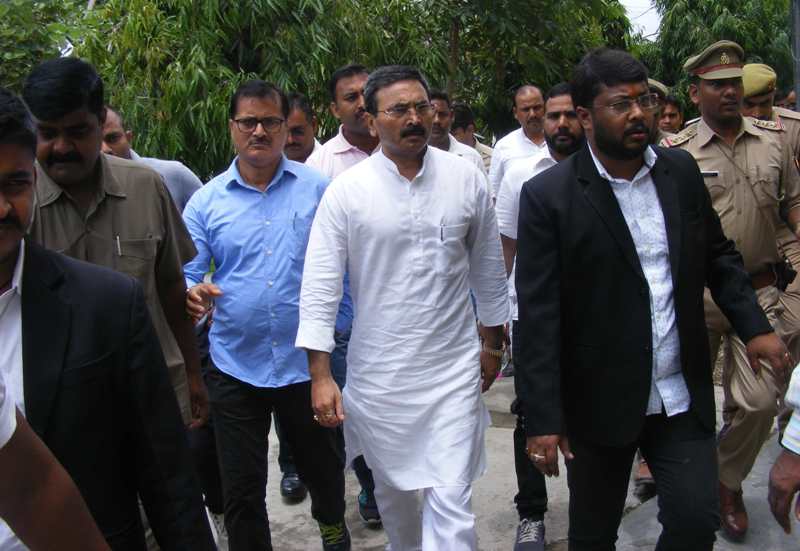 Family & Caste
Brijesh Singh belongs to a Thakur (Kshatriya) family of Eastern Uttar Pradesh. [3]One India
Parents & Siblings
His father, Ravindranath Singh was employed at the irrigation department in Ghazipur and an active politician in his locality. Ravindranath Singh was killed on 27 August 1984 by his political rivals in Ghazipur, Uttar Pradesh. Brijesh Singh's elder brother, Uday Nath Singh (aka Chulbul Singh) was a politician who remained the member of Uttar Pradesh Legislative Council (MLC) continuously for twelve years on a BJP ticket. Uday Nath Singh died in February 2018. [4]Patrika
Relationships, Wife & Children
Brijesh Singh is married to Annapurna Singh (aka Punam Singh) who has been the member of Uttar Pradesh Legislative Council (MLC) on a BSP ticket. His daughter, Priyanka Singh is married to Swatantra Singh who is a police officer. [5]Aaj Tak
A Science Student-Turned-Criminal
Before carving a niche for himself in the world of crime, Brijesh Singh used to be a meritorious student who dreamt of making a career in the field of science. It was 1984 when Brijesh had just enrolled in a B.Sc. course in a college in Varanasi that his father, Ravindranath Singh was murdered in broad daylight in Ghazipur. On 27 August 1984, when Ravindranath Singh was on his way home, he was stabbed by his political rivals, Harihar Singh and Panchu Singh gang in Ghazipur. The incident devastated Brijesh Singh from within, and he swore to take vengeance for his father's murder, and thus, Brijesh Singh, a would-be science graduate, took his first baby steps towards the world of crime. Brijesh Singh had to wait for almost a year to take vengeance of his father's murder, and finally, on 27 May 1985, the day arrived when he confronted Harihar Singh, one of the main culprits behind his father's murder, and within moments, Brijesh killed Harihar in broad daylight. It was the first time that an F.I.R. was lodged against Brijesh. After committing the crime, Brijesh fled from the place of the crime. His next target was Raghunath who was the Gram Pradhan of Dharauhara village. Brijesh fired at Raghunath in the court premises of Ghazipur in broad daylight. It was the first time in Eastern Uttar Pradesh that AK-47 was used in a murder. The incident awakened the administration, which started taking active measures to curb the gang war in the region, and in the process, many encounters took place, and during one such encounter, the noted gangster Panchu Singh was also killed.
The Sikraura Massacre
To kill the remaining members of the Harihar and Panchu Singh's gang who were involved in his father's murder, Brijesh Singh reached Sikraura village where he killed seven people, including the then Gram Pradhan Ramchandra Yadav and his four children. The Uttar Pradesh Police named 13 persons, including Brijesh Singh, as the accused in Sikraura massacre. It was the first time that Brijesh was taken into police custody. The court hearing in Sikraura massacre case went for 32 years; however, due to lack of substantial evidence against Brijesh Singh, he was acquitted in August 2018. [6]Navbharat Times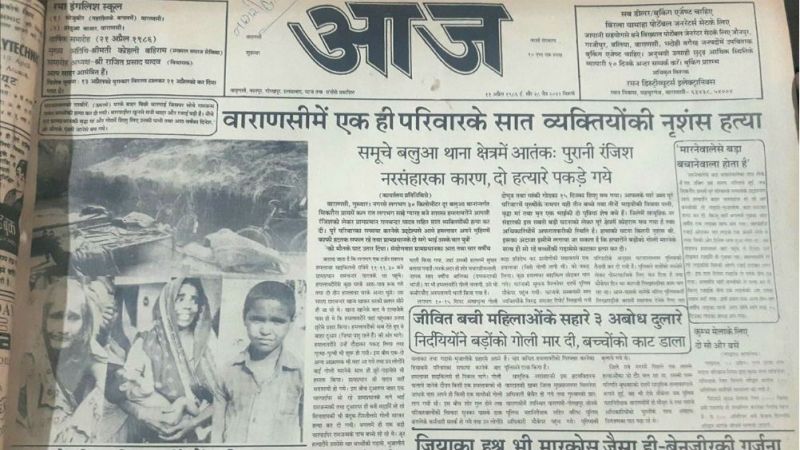 A woman named Hiravati, on the other hand, later filed a petition against the decision of the Varanasi trial court which had acquitted Singh from all charges. The Allahabad High Court, however, also acquitted Singh after concluding all hearings on 20 November 2023. [7]News 18
The Making of a Mafia
Although Brijesh Singh entered the world of crime on the pretext of vengeance for his father's murder, he went on to relish the act of crime and expanded his criminal activities in the entire Purvanchal, and in this process, he was accompanied by Tribhuwan Singh, another strongman from Ghazipur's Mudiyar village. Both Tribhuwan and Brijesh Singh ventured into the business of liquor, silk, and coal. Soon, they established themselves as veterans in these businesses; especially, in Purvanchal and Bihar.
Biggest Rival
In the '90s, Brijesh Singh confronted Mukhtar Ansari, another strongman from Ghazipur. Ansari was considered very powerful politician and mafia in Purvanchal at that time. The bone of contention between the Ansari and Brijesh Singh gang was the government tenders and contracts, including PWD, railways, and coal tenders. A series of gang war started between the Ansari and Brijesh Singh gang in which many people were killed. Since then, both have been trying to kill each other.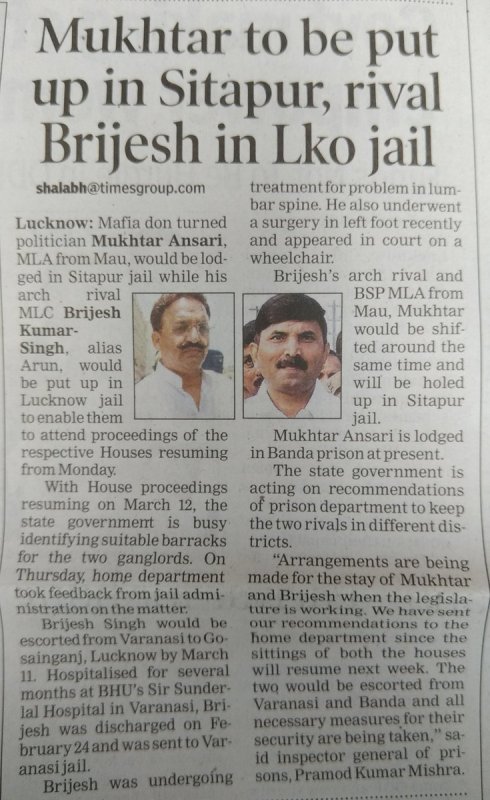 Connection with Dawood Ibrahim
To escape from Mukhtar Ansari's gang, Brijesh Singh took shelter in Mumbai where he met Subhash Thakur, a close aide of Dawood Ibrahim. Through Subhash Thakur, Brijesh met Dawood who entrusted him to take the revenge of the murder of Ibrahim Kaskar (Dawood's brother-in-law). On 12 February 1992, Brijesh Singh entered the JJ Hospital in Mumbai in the disguise of a doctor and killed four members of the Gawli gang. Brijesh's act impressed Dawood, and both became close friends; however, after the 1993 Mumbai serial blasts, their relation became sour; as Brijesh Singh was unaware of Dawood 's plan to devastate Mumbai and kill many innocent people. Although Dawood fled India after the blasts, Brijesh Singh tried multiple times to kill Dawood; however, he failed every time.
Arrest
To counter the dominance of Mukhtar Ansari, Brijesh Singh took the political shelter of the BJP MLA from Mohammadabad Assembly, Krishnanand Rai. However, in 2005, the Ansari gang killed Krishnanand Rai, and Brijesh Singh left UP and took shelter in Odisa. On 24 January 2008, the special cell of Delhi Police arrested Brijesh Singh from Bhubaneswar. In February 2008, he was lodged in Varanasi Central Jail. Thereafter, he spent the next three years in the prisons of Maharashtra and Gujarat in various cases. In 2012, he returned to Varanasi Central Jail, and then, the Delhi Police remanded him under the Maharashtra Control of Organised Crime Act, 1999 (MCOCA) and lodged him in Tihar Jail.
Political Career
Brijesh Singh's political ambitions were cultivated during his stay in prisons. In 2012, he contested the Uttar Pradesh Assembly elections from Chandauli's Saiyad Raja constituency on a ticket of Bharatiya Samaj Party; however, he lost the election. Thereafter, he brought her wife, Annapurna into politics. Annapurna became an MLC from the BSP. In 2016, Brijesh Singh became an MLC as independent, though the BJP had backed him implicitly.
Facts/Trivia
There are more than 30 serious criminal charges against Brijesh Singh.
Reportedly, before killing Panchu Singh's father, Harihar Singh, Brijesh had touched his feet and gifted a shawl, and then, he incessantly fired at him until he died.
The JJ Hospital shooting case established Brijesh Singh as a national-level mafia from being the mafia of Purvanchal.
Brijesh Singh started his smuggling business with the iron scraps, which he expanded to coal. Thereafter, he entered into the liquor business in Azamgarh and went on to expand it in Balia, Bhadohi, Varanasi, and even in Chhattisgarh and Jharkhand. He also has significant stakes in the real estate and sand-mining businesses.
The MX Player Original crime drama web series, Raktanchal is reportedly inspired by real-life events from the '80s of Purvanchal; especially the confrontations between the Brijesh Singh and Mukhtar Ansari gang.