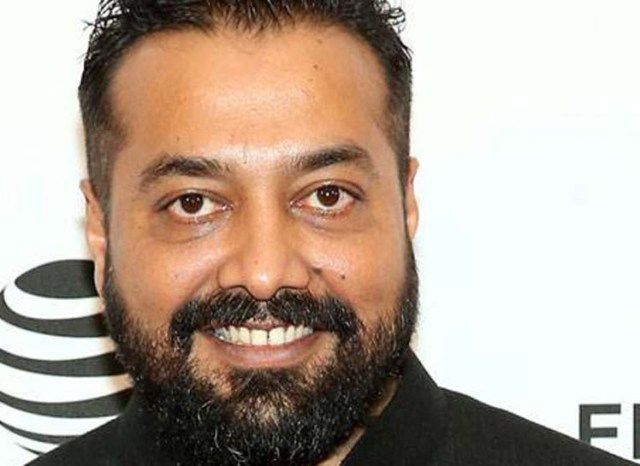 Anurag Kashyap is a famous Indian film-maker. He is a recipient of several National and Filmfare awards. Starting his career as a co-writer in Ram Gopal Verma's crime drama, Satya (1998), Kashyap achieved his breakthrough from Dev.D (2009). Due to his contribution to films and cinema, the government of France awarded him the Ordre des Arts et des Lettres (Knight of the Order of Arts and letters) in 2013.
Wiki/Biography
Anurag Kashyap was born on 10 September 1972 (Age: 48 years old, as of 2020) in Gorakhpur, Uttar Pradesh, India. His father, Prakash Singh was a Chief Engineer of Uttar Pradesh Power Corporation Limited. Kashyap received his primary education from Green School, Dehradun. When she was 8 years old, he was admitted to Scindia School in Gwalior.
He wanted to become a scientist. To pursue his dream of becoming a scientist, he enrolled at Hans Raj College in the University of Delhi. He completed his graduation in 1993 with a degree in Zoology. After graduation, he did many street plays. In 1993, he arrived in Mumbai with Rs. 5000 in the pocket. When the whole money spent, he passed several days on the streets and slept on beaches. Sometimes, he stayed at St. Xavier's boys' hostel. Somehow, he managed to find works at Prithvi Theatre but his first play remained incomplete due to the death of the director.
Physical Appearance
Height (approx.): 178 cm or 5'11"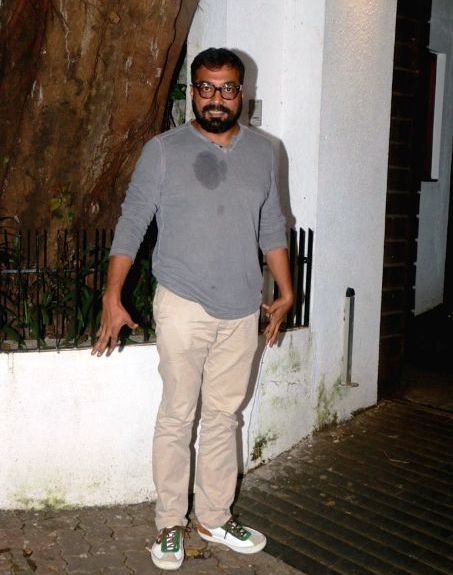 Family
Anurag Kashyap was born to Prakash Singh.
He has one brother, Abhinav Kashyap who is also a film director and screenwriter.
Anubhuti Kashyap is his sister who also assists in most of his films.
He married Aarti Bajaj in 2003, she was his friend from early times. She is a film-editor and works in his films.
The couple has a daughter, Aaliya Kashyap. The couple divorced in 2009.
After being divorced from his first wife, Anurag married actress, Kalki Koechlin in 2011. But, soon they got divorced in 2015.
He has an affair with Shubhra Shetty who works in media production.
Career
In 1995, he met a person named Pankaj Titoria by chance. Pankaj Titoria introduced him to film director and editor, Shivam Nair. At Shivam Nair's home, Kashyap watched 'Taxi Driver' and got enchanted with the film. In 1997, he wrote the screenplay of the first film of Hansal Mehta's first film, 'Jayate' which could not be released in the theater. In 1998, actor, Manoj Bajpayee suggested his name to the director, Ram Gopal Verma to write a film.
Ram Gopal Verma hired him after being impressed by his work of 'Auto Narayan.' At that time, he wrote the script of 'Satya' along with Saurabh Shukla. Satya was a successful film and it is regarded as one of the best films in the Indian Cinema. In 1999, he also wrote the script of 'Kaun' and wrote the dialogues for 'Shool.' The same year, he made a short film, 'Last Train to Mahakali' for Television.
Kashyap made his directorial debut in 2002 from the film, 'Paanch.' The film was related to Joshi-Abhyankar serial murders that took place in 1976. Initially, the film faced trouble with the Central Board of Film Certification. Meanwhile, Kashyap wrote the dialogues for many films such as Paisa Vasool (2004), Yuva (2004), a Canadian film, Water (2005), Main Aisa Hi Hoon (2005), etc. However, later, the film, 'Paanch' was cleared by the board and was released in 2002 in many film festivals. In 2007, he worked on film 'Black Friday' which was based on Hussain Zaidi's book with the same name and was related to the 1993 Bombay Bombings. However, the Bombay High Court put a stay on its release until the judgment in the bomb blast case was made. The same year, he made a remake of Stephen King's short story "Quitters" as 'No Smoking.' In 2009, he founded his own production company, Anurag Kashyap Films. He made his debut in production from a critical hit, 'Udaan.' Kashyap has also produced many films including Shaitan (2011), Chittagong (2012), Aiyyaa (2012), etc. In 2011, he directed and co-wrote 'That Girl in Yellow Boots' with Kalki Koechlin. The film was screened at many international film festivals. A famous American film critic, Roger Ebert gave the film 3.5 stars out of 4. In 2012, Kashyap's film Gangs of Wasseypur did the rounds and screened at 2012 Cannes Directors' Fortnight, London Indian Film Festival, and Toronto Film Festival.
In 2016, Kashyap directed Raman Raghav 2.0 starring Nawazuddin Siddiqui which met with a positive response. In 2018, he worked on 'Lust Stories' collaborating with fellow directors, Zoya Akhtar, Dibakar Banerjee, and Karan Johar. On 15 June 2018, the film was released on Netflix.
Anurag Kashyap has also been a good actor and made his cameo appearances in many films including Black Friday (2007), Tera Kya Hoga Johnny, Dev.D, Gulaal, Bhoothnath Returns, Happy New Year, etc. In 2010, he played the role of a Police Officer in the film 'Encounter.' In 2011, he became a villain in Tigmanshu Dhulia's film 'Shagird.' In 2016, he played the role of a corrupt police officer in AR Murugadoss's 'Akira.' In 2018, he also acted in a Tamil film Imaikkaa Nodigal.
Controversies
In 2000, his directorial debut film, 'Paanch' fell into controversies for the violent portrayal of youths.
He is often criticized by media for promoting sex, drugs, abuses in his films.
He produced the 2016 film 'Udta Punjab' along with other producers. The film was criticized by the Censor Board for portraying Punjab in smoking and drugs.
On 19 September 2020, Bollywood actress Payal Ghosh took to Twitter to accuse Anurag Kashyap of sexual assault in the series of #MeToo campaign. In her tweet, she requested the Prime Minister of India Narendra Modi to take action in the matter. She also named a few Bollywood actresses like Huma Qureshi and Richa Chadda and said they had also been the victim of sexual assault by Kashyap.
@anuragkashyap72 has forced himself on me and extremely badly. @PMOIndia @narendramodi ji, kindly take action and let the country see the demon behind this creative guy. I am aware that it can harm me and my security is at risk. Pls help! https://t.co/1q6BYsZpyx

— Payal Ghoshॐ (@iampayalghosh) September 19, 2020
After Payal Ghosh's tweet, the chairperson of the National Commission for Women in India, Rekha Sharma, asked her to give details about the incident through her Twitter account.
Thank you will do that 🙏🏼 https://t.co/xQVgzIh0cU

— Payal Ghoshॐ (@iampayalghosh) September 19, 2020
Bolywwod actress Kangana Ranaut also took to Twitter to support Payal Ghosh.
Bullywood is full of sexual predators who have fake and dummy marriages they expect a new hot young girl to make them happy everyday, they do the same to young vulnerable men also,I have settled my scores my way I don't need #MeToo but most girls do #PayalGhosh #AnuragKashyap

— Kangana Ranaut (@KanganaTeam) September 20, 2020
Anurag Kashyap refuted these claims through a series of tweets.
क्या बात है , इतना समय ले लिया मुझे चुप करवाने की कोशिश में । चलो कोई नहीं ।मुझे चुप कराते कराते इतना झूठ बोल गए की औरत होते हुए दूसरी औरतों को भी संग घसीट लिया। थोड़ी तो मर्यादा रखिए मैडम। बस यही कहूँगा की जो भी आरोप हैं आपके स�