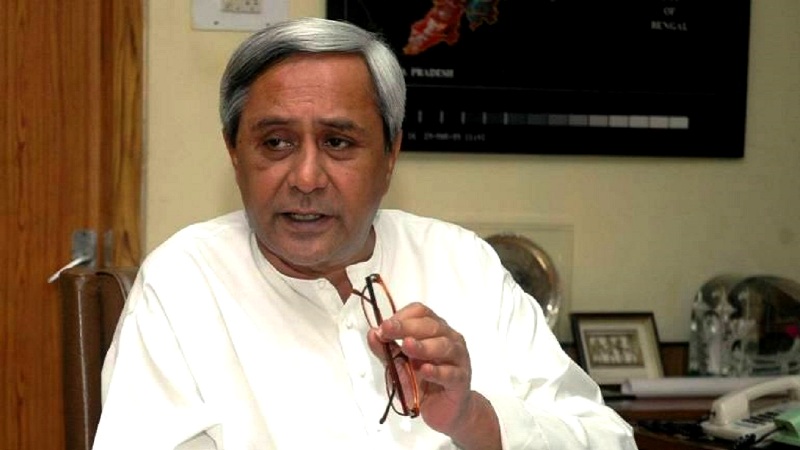 Naveen Patnaik is an Indian politician. He is the longest-serving Chief Minister of Odisha. He is also the founder of his party, Biju Janta Dal (BJD); which he named after his father.
Wiki/Biography
Naveen Patnaik was born on 16 October 1946 (age 72 years; as in 2018) in Cuttack, Odisha. His zodiac sign is Libra. He did his schooling from Welham Boys School, Dehradun and the Doon School, Dehradun. His favourite subject in school was art and he loved oil painting. He pursued Bachelors of Arts from the Kirori Mal College in New Delhi. After graduating, he went on to become an author. He wrote 4 books from 1985 to 1993. During this time, he met the former first lady of America, Jacqueline Kennedy Onassis, while she was visiting India in 1983. He also authored two books with her and they were very good friends. She had even edited one of Naveen's book. He loved travelling and often travelled to many places around the world. He spent most of his youth away from Odisha and had travelled extensively till the age of 50.
In 1965, he started an apparel boutique named Psychedelhi in the Oberoi Hotel, New Delhi along with a friend. His clients included celebrities such as members of the legendary rock band The Beatles, Jacqueline Kennedy Onassis, Paul McCartney, and many more. He landed projects to supply designer clothes to outlets in London.
He entered politics after the death of his father, Biju Patnaik, in 1997. His father was in the Janata Dal and the party wanted Biju's children to represent the party and contest the elections from Biju Patnaik's seat. After Naveen's elder brother and sister declined the opportunity, Naveen took their permission and agreed to contest the elections. He joined the Janata Dal and won. He was elected as an MP and appointed as the Union Minister for Mines in the Atal Bihari Vajpayee Government. After the Janata Dal dissolved in 1998, Naveen formed his party and named it after his father, Biju Janata Dal (BJD).
Physical Appearance
Height: 5′ 10″
Weight: 80 kg (approx.)
Eye Colour: Black
Hair Colour: White
Family, Caste & Wife
Naveen Patnaik belongs to the Karana Caste. His father, Biju Patnaik, was a prominent Indian politician. His mother, Gyan Patnaik, was a pilot. He has an elder brother, Prem Patnaik, who is a businessman. His elder sister, Geeta Mehta, is a writer. He is unmarried.
Political Career
Naveen Patnaik came into politics only after his father's demise in 1997. Biju Patnaik was the former Chief Minister of Odisha. It was important for the Janata Dal to retain Biju Patnaik's seat, hence, they approached the children of Biju Patnaik. Prem and Geeta rejected the invitation to contest from their father's seat. Naveen took his time and after consulting and seeking the permission of his siblings, he agreed to contest from his father's seat. He joined the Janata Dal in 1997 and won the General Elections of 1998. He was appointed as a Cabinet Minister in the Atal Bihari Vajpayee Government.
After the Janata Dal was dissolved in 1998, he formed his party, the Biju Janata Dal (BJD). He contested the Assembly Elections of Odisha in the year 2000 and his party won with an alliance with the Bharatiya Janata Party (BJP). On 5 March 2000, he resigned from the post of the Union Minister of Mines and took oath as the Chief Minister of Odisha. He has ever since been the Chief Minister of Odisha. He is the longest serving CM of Odisha. In the 2019 Odisha Assembly Elections, he emerged as the winner and took the oath as the CM of Odisha for fifth-term. On 29 May 2019, Naveen Patnaik took oath as the Chief Minister of Odisha for the fifth time.
Awards, Honours & Achievements
In 2013, Naveen Patnaik was honoured and appreciated by the United Nations Body for Gender Equality and the Empowerment of Women for backing 33 percent women in the Assembly.
The United Nations appreciated and felicitated Naveen Patnaik for effectively carrying out Mission Zero Casualty during Cyclone Phailin. He was praised nationwide for handling the cyclone hit areas in such an organized way that not a single person was injured. The Disaster Management Entity of the United Nations honoured Odisha with the Best Disaster Management State; it made Odisha the first Southeast state in Asia to be given this honour.
In 2017, he was awarded the Best Administrator in the Country Award by the former President Pranab Mukherjee at the Outlook India Speakout Awards.
He was awarded the Ideal Chief Minister Award by the former President Pratibha Patil in 2018.
In 2018, he was awarded the International Hockey Federation's (FIH) President Award for promoting hockey in Odisha.
Controversies
On 8 March 2009, BJD walked out of the BJP alliance. BJP offered many solutions, but the alliance still ended. BJP blamed Naveen Patnaik for walking out as his demands were not met, and he was deliberately suggesting illogical seat sharing ratios.
BJP MP, Srikant Kumar Jena, accused Naveen Patnaik of allowing the illegal mining of iron ore worth Rs. 2, 50, 000 Crores.
In 2018, Baijyant Panda of the BJD was suspended from the party for anti-party activities. He later blamed Naveen Patnaik of negligence in governance and not acting against corruption the way he used to when he became the CM for the first time.
On 15 April 2019, he stated that Prime Minister Narendra Modi did not deserve a second term to be the PM. He said that Modi did not fulfil his promises in the last five years and there was no improvement in unemployment, irrigation, and railways.
Address
Naveen Nivas, Aerodrome Road, Khurda District, Bhubaneshwar
Signature
Assets & Properties
Movable Assets: Rs. 17.75 Lacs
Cash: Rs. 25,000
Bank Deposits: Rs. 14.23 Lacs
Jewellery: Gold, Diamonds & Rubies worth Rs.2.12 Lacs
Properties: Rs. 63.10 Crores
Residential buildings in Faridabad, New Delhi, and Bhubaneshwar worth Rs. 63.10 Crores
Salary & Net Worth
Salary: Rs. 98,000 + other allowances (as the CM of Odisha)
Net Worth: Rs.63.86 Crores (as in 2019)
Facts
Naveen Patnaik is a chain smoker. He also drinks his favourite Grouse Whiskey every evening and enjoys Dunhill cigarettes.
Once while travelling abroad, he and his friends saw a film being shot. The main actor was Pierce Bronson and Naveen landed a small role in the film while he was overlooking the shooting. The film was The Deceivers; a 1988 film.
When he became the Chief Minister of Odisha, he was strongly against corruption and negligence. If he heard that a Government official is involved in corruption or is not doing his work properly, he would suspend them immediately. People loved him for this, and it built his image as a strong non-compromising leader which believed in clean and fair politics.
Naveen Patnaik entered social media very late as he did not have a mobile phone until 2015.
Naveen Patnaik is often criticized by his opponents as he does not know the local language of Odisha; as Naveen had stayed away from Odisha almost all his life, he did not get a chance to learn the local language. He is often mocked in rallies when he tries to say a few statements in the local language. He is the only CM in India who does not know the local language of the state.