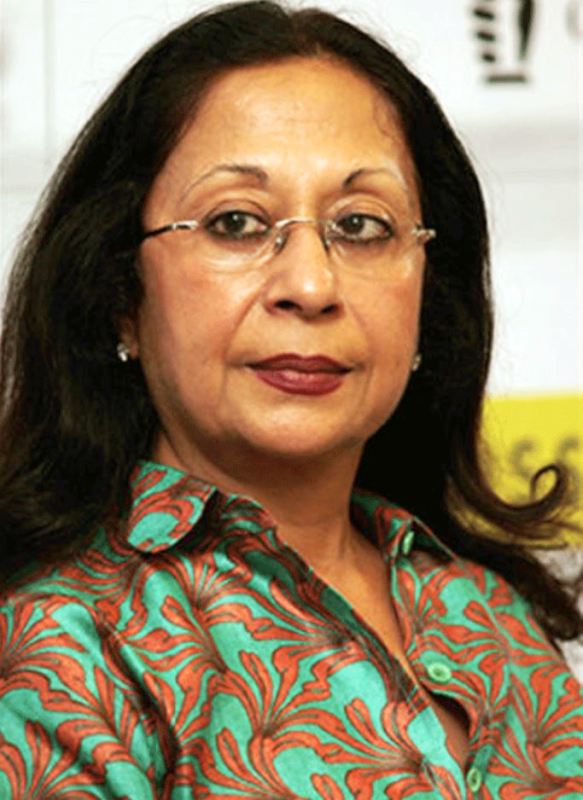 Tavleen Singh – one of the only five women reporters in Delhi at the time, is an award-winning Indian veteran journalist and one of the first female political reporters in India, who has worked for both print and electronic media. The political journalist is also one of the few to report on major events of South Asia including the general elections in Pakistan and India, the ethnic conflicts in Kashmir and Punjab (including the Operation Blue Star and the Operation Black Thunder), the ethnic conflict in Sri Lanka, and a coup in the Maldives. [1]The Print When asked about Tavleen's take on political journalism in India, she said in an interview, [2]Hindustan Times
All the political journalists everywhere in the world are a little bit in danger of getting seduced into the system. It's very easy. I have very strong views on this. I really believe that journalists should never take Rajya Sabha seats. I really believe that journalists should not take Padma awards. Once you do that then you should give up journalism and go into politics. There is no harm in that."
Tavleen is also an author with six books to her name. She often attracts controversy for her affair in 1980 with the Pakistani businessman and politician Salman Taseer.
Wiki/Biography
Tavleen Singh was born on Saturday, 22 July 1950 (age 71 years; as of 2021) in Mussoorie, Uttar Pradesh (now in Uttarakhand). Born under the zodiac sign Cancer, Tavleen was brought up in Delhi. She attended the Welham Girls School in Dehradun, Uttarakhand, and went to Shimla to do a bachelor's degree from St. Bede's College. Continuing with her studies, Tavleen also did a short-term journalism course from the New Delhi Polytechnic in 1969. The journalist works as a freelance writer for India Today and The Hitavada. She also writes weekly political columns for The Indian Express, Jansatta (on Sunday), and the Amar Ujala (on Monday). [3]Harmony Magazine
Physical Appearance
Height (approx.): 5′ 3″
Hair Colour: Dark Brown (She often dyes her hair in different shades of brown)
Eye Colour: Black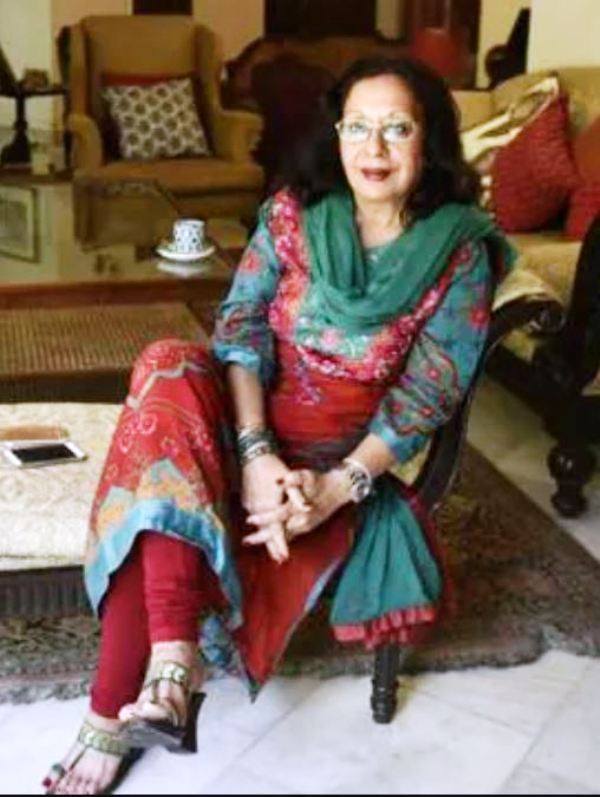 Family
Tavleen belongs to an aristocratic Sikh family. [4]Harmony Magazine
Parents & Siblings
The columnist's father was a soldier and her maternal grandfather was among the five Sikh contractors who were given the responsibility of building the city of New Delhi with Edwin Lutyens. Her father passed away in 2016, and her mother is above 90 years of age. Tavleen is one of the four siblings. She has a brother Vijay Singh, and two sisters – Udaya Kaur Akoi and Kitten Musker.
Husband & Children
Tavleen Singh is unmarried but has a son Aatish Taseer with Salman Taseer, with whom she had a relationship in 1980. Aatish is a British-American writer and journalist of Indian origin.
Relationships/Affairs
In March 1980, Tavleen had a scandalous relationship with Pakistan's Punjab province's governor Salman Taseer who was assassinated in 2011. The two had a brief romantic affair after they met in Delhi when the Pakistani politician visited India to promote his book. At the time, Salman was already married with three kids back in his country and returned back after almost a week. A month later, the couple found out that Tavleen was with a child and decided to pretend they were married. Tavleen and Taseer then moved to Dubai to keep the news hidden from both families and travelled to London during the summer, where Tavleen gave birth to their son Aatish. The two remained unmarried and split when Aatish was 2 years old, after which the Indian mother brought Aatish back with her and raised him at her ancestral home in Delhi. Salman Taseer never visited India after 1980, and he didn't meet his son until Aatish was 21 years old. [5]

The Indian Express In a conversation about her relationship, Tavleen said in an interview, [6]

Harmony Magazine


I'm very proud of my relationship with him. My relationship with him was doomed because he was going to be a politician, and in Pakistan, you can't be a politician with an Indian wife and children. It's a complete no-no!"

Since the late 1980s, Tavleen Singh has been in a romantic relationship with Ajit Gulabchand, who is the CEO of the Hindustan Construction Company and belongs to the Walchand Hirachand family, one of the oldest business families in India. In 1994, Tavleen moved to Mumbai in a rented apartment in the same building as Ajit, though she never got hitched to him.
Religion
Tavleen follows Sikhism. [7]The Economic Times
Career
Print Journalism
Tavleen has covered several political events in the Indian sub-continent in over four decades of her journalism career. The veteran journalist stepped into the industry in 1974 as a junior reporter at The Statesman in New Delhi and worked there for almost eight years before she joined The Telegraph as a Special correspondent in 1982. Tavleen then became a South Asia correspondent for The Sunday Times, London in 1985 and again in 1987. She has also worked as a correspondent for many publications like The Indian Express, India Today, Sunday, and The Sunday Times (London).
Broadcast Journalism
In 1990, Tavleen started working on television and headed the Star Plus channel's Delhi bureau. After seven years, Tavleen took the job of anchoring a Hindi weekly programme "Ek Din, Ek Jeevan" on the same channel. The political journalist was also seen on television in several current affairs programs – both in Hindi and English language. Tavleen also anchored a show on NDTV Profit (now NDTV Prime) and interviewed Indian politicians like Atal Bihari Vajpayee and Bollywood stars like Amitabh Bachchan.
Controversies
Tavleen attracted a lot of controversy in the 1980s due to her 'scandalous' affair with the Pakistani politician and businessman Salman Taseer, and because she had a son out of wedlock. Their relationship made headlines in almost every major publication until the couple ended on a bitter note. [8]

Indian Journalism Review Even after almost four decades of the affair, the journalist, and her son with a dual parentage are often criticised and trolled on social media. [9]

Mid-Day
In October 2018, Tavleen was criticised by the Indian Twitterati, including celebrities, for her remarks against the #MeToo Indian movement and her open admission to not support the movement. Apparently, the controversy caught fire when Tavleen jumped in defence of the #MeToo accused journalist, M. J. Akbar. [10]

The Free Press Journal After a few days into the Twitter spat, Singh penned her opinion in an article and tried to explain herself in an open letter to the journalist Barkha Dutt. [11]

The Print Days later, many platforms supporting women rights lashed back at Tavleen in open letters. [12]

Feminism in India
Two months after the #MeToo criticism, Singh found herself in another controversy after she 'joked' about journalist Faye D'souza's clothes and said that she was "dressed like a man" during a #MeToo debate on a news channel. Her insensitive comment didn't go down well with Dutt and other Twitter users, and Singh was again caught in a Twitter war. [13]

News18
Senior Journalist Tavleen Singh tells @fayedsouza that she is 'dressed like a man'!

Listen in to Faye Dsouza's reply to her! pic.twitter.com/zdMpkGkYFw

— Mirror Now (@MirrorNow) December 1, 2018
In 2019, Tavleen's son, Aatish Taseer's Overseas Citizen of India (OCI) status was revoked by the Indian government stating that he had 'concealed' that his late father, Salmaan Taseer, was a Pakistani. The decision came as a shock to the mother-son duo and the protective mother sprang in defence of her son. An openly pro-government supporter in the past, Tavleen, took to Twitter and labelled the Indian government's decision as 'evil.' In an article that she wrote for an English publication, Tavleen called out the Modi-led government and claimed that her son's citizenship was revoked because the Indian Home Minister was offended by Aatish Taseer's article on Narendra Modi that he had written for the Time magazine. [14]

The Indian Express Singh was soon attacked by right-wing social media users. [15]

FirstPost
The journalist again stood up in defence of her son in 2020, when Aatish Taseer's derogatory remarks against the Indian Home Minister Amit Shah were severely criticised on Twitter. Taseer mocked Shah when the news of him getting tested positive for COVID-19 came out. Soon, Tavleen was slammed for her upbringing, while Aatish was called out for his dual parentage and their Pakistani ties. [16]

The Free Press Journal
Publications
2020: Messiah Modi: A Tale of Great Expectations
2016: India's Broken Tryst
2007: Political and Incorrect
1999: Lollipop Street: Why India Will Survive Its Politicians
1995: Kashmir: A Tragedy of Errors
Awards, Honours, Achievements
Chameli Devi Jain Award for Outstanding Women Journalist in 1988
Sanskriti Award for Journalism in 1985
Facts/Trivia
Tavleen enjoys drinking alcoholic beverages.
The single mother was financially supported her sister and friend, politician Vasundhara Raje while Tavleen was raising his son in Delhi. Singh also revealed that her then friend Sonia Gandhi would gift 'nice clothes' to young Aatish. [17]

The Indian Express
Singh is also claimed by the media to have an obsession with the politician Sonia Gandhi. In an interview in 2016, Tavleen talked about this obsession and said, [18]

Hindustan Times


The reason why it seems like I'm obsessed with Sonia Gandhi is because I believe I would be failing in my duty as a political journalist to not point out that for the past 10 years she was the Prime Minister of India without accountability. Now, if that is Sonia-baiting, well, I'm going to continue to do that."
The renowned columnist is also a supporter of Indian literature, and to promote it in the country Tavleen helps skilled writers of Hindi, Urdu and Punjabi languages who are financially poor, through a society she runs, called 'Mehfil-e-Gango-Jaman.'
In 2012 Tavleen published her book, Durbar, which she revealed in an interview was written originally as a novel and eventually re-written as non-fiction.
The journalist is a fitness freak who never compromises with her fitness regime even in her 70s. Tavleen admitted in an interview that she worked out five days a week, did yoga in the evenings, and would climb up to 32 floors in nine minutes. In 2017, however, Singh underwent knee surgery for the removal of a torn meniscus, after which she has restrained from indulging in excessive exercise.