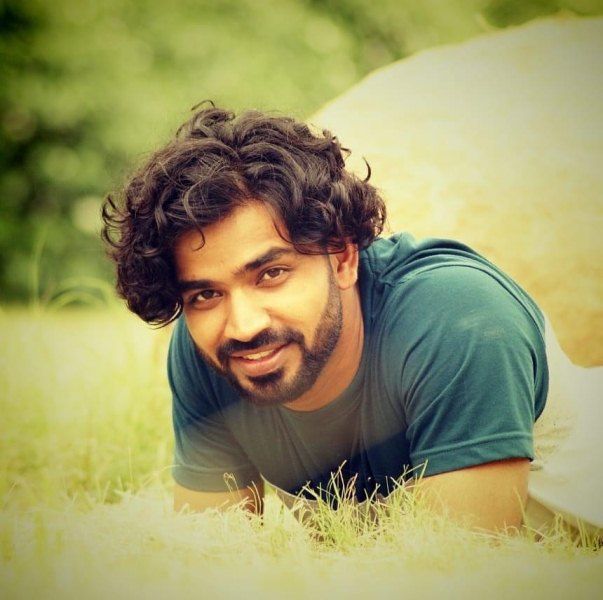 Anupam Tripathi is an Indian actor based in South Korea. He is known for starring in the main role of 'Abdul Ali' in Netflix's South Korean survival drama series 'Squid Game' (2021).
Wiki/Biography
Anupam Tripathi was born on Wednesday, November 2, 1988 (age 33 years; as of 2021), in New Delhi, India. His Korean name is Ahn Woo-beom. [1]Kocowa TV – YouTube In an interview, he stated that 'Woo' stood for actor and 'Beom' stood for 'tiger.'His zodiac sign is Scorpio. He did his schooling in Delhi, India. He became interested in acting after he played a slave in a stage production of Spartacus. While talking about his first experience in acting in an interview, he said,
I enjoyed every bit of it because in going in front of the audience and expressing myself — it was so fascinating to become somebody and then again become myself."
Before that, he was more interested in singing. He began training in acting in 2006. The same year, he joined the Shahid Anwar's Behroop theater group, where he was trained by Indian playwright Shahid Anwar. Initially, he intended to attend the National School of Drama, New Delhi, but in 2010, he move to South Korea, where he studied the Korean language at Kyung Hee University, Seoul, for three months.
On the Arts Major Asian scholarship, he enrolled at the Korea National University of Arts, Seoul, in 2010; he studied BA in Acting there. He came to know about the scholarship through a friend and passed the exam to enter the Korea National University of Arts. As of 2021, he is pursuing a postgraduate degree in acting at the Korea National University of Arts. [2]Variety
Physical Appearance
Height (approx.): 5′ 8″
Eye Color: Black
Hair Color: Black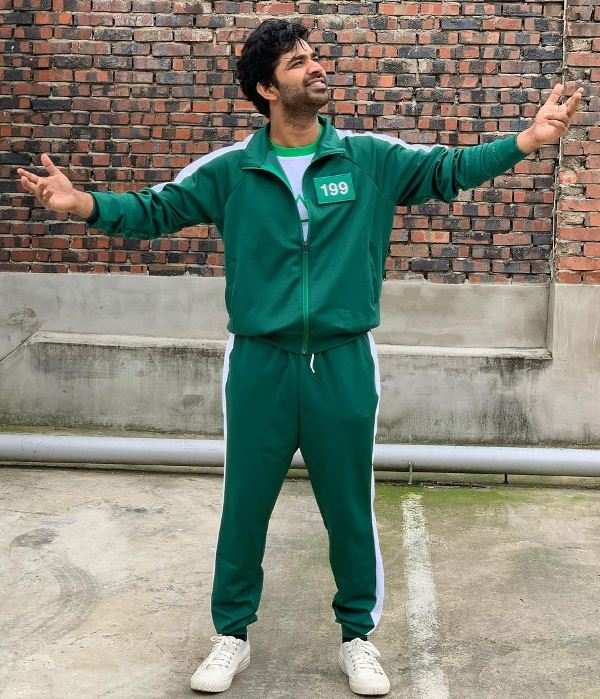 Family
He was born in a middle-class family. [3]Manila Bulletin His father passed away in 2017.
Career
Theater
When he was in the third year of his graduation, he began performing in theater plays and advertisements in South Korea. In 2013, he made his stage debut with the play titled 'Savoy Sauna' directed by Shin Dong-dong. The play was staged at Doosan Art Center, Seoul.
In 2015, he appeared in the role of 'Mazar' in the play 'Bolryang Jeongnyeon,' which was staged at Daehak-ro Jayu Theater, Seoul. The play was the 2015 Seoul Theater Festival's official participation.
In 2016, he was seen in the play 'Othello – Oh the Yellow' in the title role of 'Othello.' The play was staged at You Theater, Seoul.
Films
In 2014, he made his feature film debut with the South Korean film 'Ode to My Father' in which he was seen in a small role of a Srilankan man. The film is based on the life of a man, depicting his experiences from the Hungnam evacuation of 1950 during the Korean War, the government's decision to dispatch nurses and miners to West Germany in the 1960s, and the Vietnam War in the 1950s to present-day South Korea.
The film was adapted by the Indian filmmaker Ali Abbas Zafar to make the Bollywood film 'Bharat' (2019), starring Salman Khan, Katrina Kaif, and Sunil Grover. He continued to play minor roles in the South Korean films The Phone (2015), Asura: The City of Madness (2016), Heart Blackened (2017), and Miss and Mrs. Cops (2019). In 2021, he appeared in the South Korean film 'Space Sweeper' in which he was seen in the supporting role of 'Sullivan's Assistant.' The film is regarded as the first Korean space blockbuster.
Television
In 2015, he made his television debut with the South Korean series 'Hogu's Love' in an uncredited role.
He played minor roles in the South Korean series Let's Eat 2 (2015), Descendants of the Sun (2015), Just Between Lovers (2017), Arthdal Chronicles (2019), Hospital Playlist (2020), and Taxi Driver (2021). In January 2020, after he returned to South Korea from a vacation in India, he received a call from a casting agency for a role in the South Korean television series 'Squid Game.' After clearing the auditions, he made his breakthrough as he appeared in the main role of 'Abdul Ali' in 'Squid Game,' which was created, written, and directed by South Korean filmmaker Hwang Dong-hyuk and streamed on and distributed by Netflix worldwide. In the series, Abdul Ali (numbered 199) is an expatriate from Pakistan, who is one of the 456 players to enter the game consisting of children's game with the prize money of ₩45.6 billion and the death penalty for those who lose the game. The series is the first Korean drama that topped Netflix's top ten weekly most-watched TV show charts globally. With 111 million viewers worldwide in its first 28 days of availability, it became Netflix's most-watched series at its launch.
Favorites
Facts/Trivia
His family was against his decision to go to South Korea to study. His father wanted him to stay in India, study, get a job, and earn. However, after he gained the scholarship, his parents agreed to let him go. After coming to South Korea in 2010, he faced several difficulties due to differences in culture, food, and language. He was still able to learn Korean in two years.
In a past interview, he expressed his concerns over being stereotyped as he had only played migrant workers in South Korean films and television dramas. He said,


Now, I am an expert foreign worker. Although it was never intended, 90% of the roles given were all 'migrant workers. It seems that the stage where a foreign actor like me can stand in Korea is limited. But even in the same station, we try to transform the character. Sometimes I become a hard-working worker, and sometimes I try to be a smart worker. Although it is a small role, I try to be different from others by changing the way I speak, hairstyle, and gestures. Because I am a foreigner, there are limits to my language as well. However, it was difficult in the past to wait, but now it is not difficult. I can afford it. I think it's time to learn. I want to stop working as a worker and do melodrama."
While talking about his popularity and role in 'Squid Game' to the Variety, Tripathi said,


We felt that it will be received well, but when it became a phenomenon and sensation, it was not expected – I was not prepared. I still remember, September 17, 2021, 4 p.m., my life was OK, but after 5 p.m., it became huge, humongous — suddenly everyone was messaging me and it was 'Ali,' 'Ali',"
For his role of 'Ali' in 'Squid Game,' he had to gain weight, and one of his friends helped him achieve that. In an interview, he said,


At that time I didn't have the correct body shape because I had just come back after eating home food, and once they said, 'OK you are doing this character,' I was like OK now I have to put on weight, I have to work for it. I gained 5 or 6 kilograms and at least looked like somebody who has some power."

In the same interview, he told that he watched BBC documentaries on Pakistani migrants and spent time with Pakistani friends in South Korea to play Ali.

I tried to go as close as I could to the character. I kept on thinking it's going to be released in 190 countries, so how can I connect with the audience as a character. That was my internal quest all the way the day from the day they said yes to me to the day it ended. "
He is an animal lover and owns a sun parakeet named Romeo.