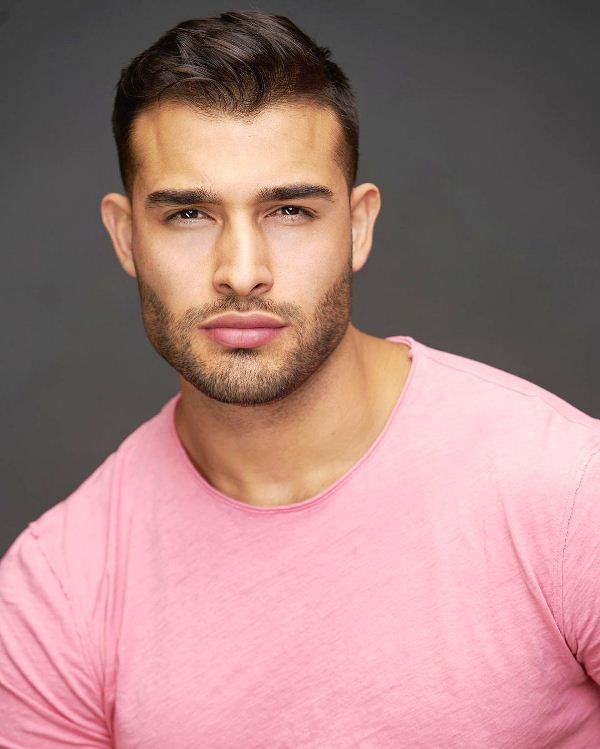 Sam Asghari is an American actor and personal trainer who is known for being the husband of the famous American singer-songwriter Britney Spears.
Wiki/Biography
Hesam Asghari [1]People was born on Thursday, March 3, 1994 (age 28 years; as of 2022), in Tehran, Iran. His zodiac sign is Pisces.
When he was twelve years old, he moved from Iran to Los Angeles, United States, with his father. In an interview with Forbes, he talked about his immigration, he said,
I left three of my sisters behind, my mom behind. My dad was out here in America and I hadn't seen him in about five years or so. It was definitely a culture shock, coming out here with a completely different language to speak. I didn't speak a word of English and it was a weird age where I was finally so comfortable with my friends and [I had to] leave them behind to start a new life. So when I got out here, it was very different but I always had a positive mindset. I always knew that I was coming to a country where opportunity was the equivalent to gold."
Growing up, he was a sporty child and loved fitness. When he was four years old, he began doing gymnastics. Before his teens, he was in love with soccer and joined various high-level soccer camps and professional youth teams before 10. After coming to the US, he began taking interest in American football. He studied at Westlake High School, California. In high school, he acted in several plays of his school's drama program. He was a part of his school's American football team and competed in California Interscholastic Federation Championships twice.
He was in the football program of the University of Nebraska-Lincoln, but he was removed from the team before his freshman year. He then played for the football team of Moorpark College, California. [2]Men's Health He then left Moorpark and completely gave up on American football, instead, he studied Criminal Justice at Pierce College, Los Angeles, California. [3]Men's Health While studying at Pierce College, he worked three part-time jobs, simultaneously; he worked as a clerk at Best Buy (an American multinational consumer electronics retailer), a sales rep at Gold's Gym, and a nightclub bouncer. He was living in a two-bedroom LA apartment with two roommates at that time. After quitting American football, he lost control of his diet and gained massive weight. After the realization hit him (of what he was doing with himself and his body), he quit his job at Best Buy and nightclub to focus on his fitness. He said to his general manager at the Gold's Gym that he wanted to become a personal trainer at the gym and learn about fitness and its aspects. The manager agreed, and Sam signed up for the Gold's Gym Smart Nutrition course and also taught himself about fitness by watching YouTube videos. [4]Men's Health
Physical Appearance
[5]Men's Health Height: 6′ 2″
Eye Color: Dark Brown
Hair Color: Black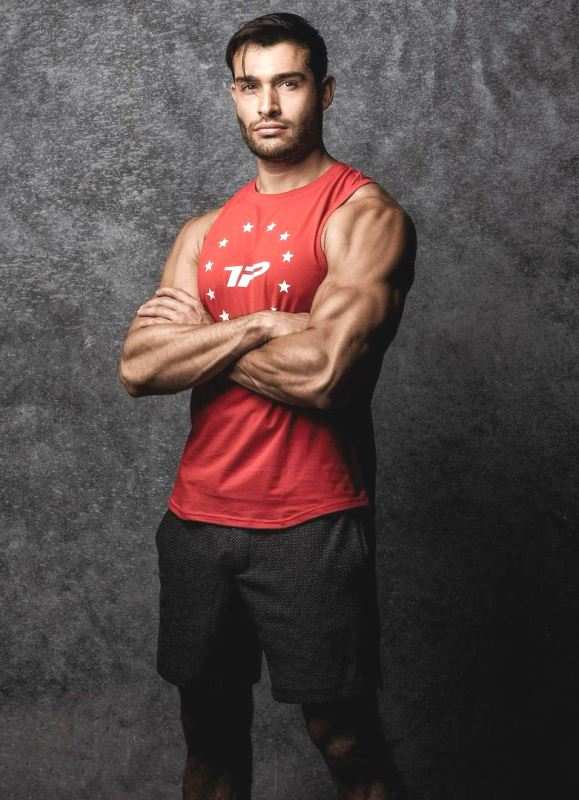 Family & Ethnicity
Sam and his family are from Iran, and they migrated to the United States to have a better life and opportunities. [6]Forbes
Parents & Siblings
His father's name is Mike Asghari, and his mother's name is Fatima. He has three elder sisters, Maddie (Nurse), Ellie, and Fay (entrepreneur, cosmetic injector, and model). His father first came to the United States, where he worked as a tow truck driver and hoped his family to join him in the States later. His father was joined by Sam later in the States; meanwhile, his mother and sisters stayed in Tehran. Later, all of his family members (his sister and mother) came to the United States.
Wife
On 9 June 2022, he got married to Britney Spears in California.
Relationships & Fiancée
In 2016, Sam and Britney Spears met on the sets of the music video of Slumber Party by Spears.  Talking about it in an interview, Sam said,
She said, 'Hi, I'm Britney,' and I said, 'I'm sorry. What's your name again?'. I tried to be funny. I don't think anybody got it."
The two exchanged phone numbers and then went out to have sushi. In November 2016, Sam and Britney began dating. On September 12, 2021, Britney announced their engagement via a video in which Britney showed off her ring. Meanwhile, Sam posted a picture of the closeup of Britney's ring on his social media accounts. The four-carat ring has 'lioness' (the name given by Sam to Britney) engraved on it. His manager, Brandon Cohen, in an interview with the People magazine, said,
The couple made their long-standing relationship official today and are deeply touched by the support, dedication and love expressed to them."
Career
After his graduation, he started playing American football again and worked at the police academy in California.
Fitness Coach
After completing his high school education, he quit playing football and gained unwanted weight. He weighed 290 pounds when he began his journey of losing weight. Soon, he lost about 100 pounds of weight and became an inspiration for people. [7]Men's Health Within months, he began working as a personal trainer. He then began posting his fitness regime on his social media accounts. He became famous after he posted his clips from the 'Work From Home' music video of Fifth Harmony on his social media accounts. He is the owner of Asghari Fitness, which provides its customers with personalized training programs and meal plans. The fitness website was launched on January 30, 2020.
Modeling & Acting
In 2015, his sister (Faye) suggested him to model for Michael Costello, a fashion designer who was also a close friend of his sister. This led him to walk the ramp, aged 21, for the first time in Palm Springs, California.
He then bagged the advertisement for Toyota Prius Super Bowl in 2016. The same year, he booked a small part in the music video of Fifth Harmony's 'Work From Home,' featuring the American singer Ty Dolla Sign.
In 2016, he landed a role in the music video of Britney Spear's 'Slumber Party,' featuring the American singer-songwriter Tinashe. In an interview, he talked about how he almost lost the opportunity to be a part of the 'Slumber Party' as he believed that he did not want to be cast in another music video.
In 2019, he made his film debut with the American feature film 'Can You Keep a Secret?' in which he was seen as 'Omar.'
The same year, he made his television debut with the American police procedural series 'NCIS' in the role of 'Security Guard Russel.'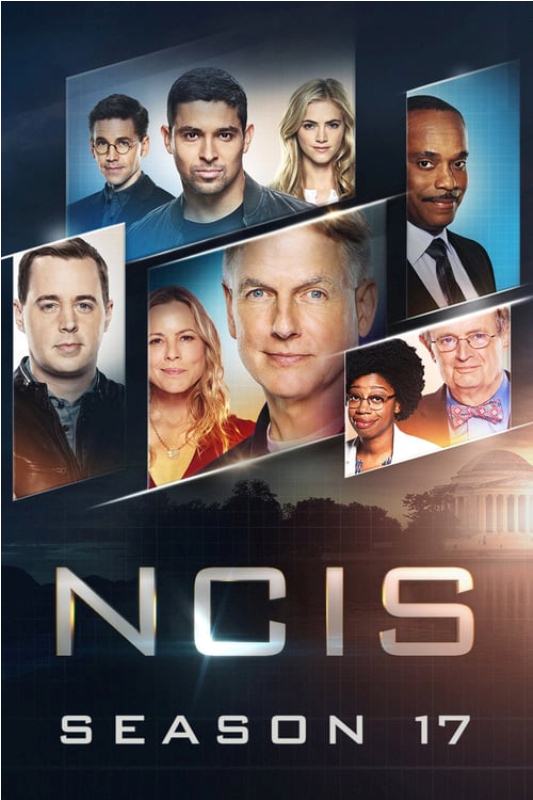 He then appeared in another American film 'Unbelievable!!!!!' (2020) in a small role. In 2020, he appeared in the American TV series 'The Family Business' in the episode 'Heat It Up!' as 'Armeen.' He then appeared in the American television series Hacks (2021) and Black Monday (2021). He modeled for brands like Damiani, Panerai, Snow, and 1st Phorm.
Favorites
Food: Sushi, Burger, Fries, Pizza, Panini, Pesto Pasta, Ravioli
Travel Destination(s): Hawaii, Paris
Actor(s): Dwayne Johnson, Arnold Schwarzenegger, Jason Statham
Football Player: Cristiano Ronaldo
Facts/Trivia
He likes hiking and traveling in his spare time.
In 2008, when the issues over her mental health were raised, Britney Spears was placed under a conservatorship led by her father (Jamie Spears) and attorney (Andrew Wallet), which gave the two complete control of her assets and personal life. In March 2019, Andrew Wallet resigned as a co-conservator. Britney was then involved in a legal battle with her father to end her conservatorship, which was preventing her from marrying or having children with Sam and having control of her assets. In June 2021, Spears told the court that she wanted to have children with Sam but was unable to do so as she was not allowed to remove an intrauterine device for birth control. In 2021, her father filed papers in the court to end Britney's conservatorship. Talking about his opinion of her father in an interview, Sam said,


Now it's important for people to understand that I have zero respect for someone trying to control our relationship and constantly throwing obstacles our way. In my opinion Jamie is a total dick. I won't be going into details because I've always respected our privacy but at the same time I didn't come to this country to not be able to express my opinion and freedom."
Britney Spears married twice before she met Sam. The first time, she married Jason Alexander in Las Vegas in 2004; her marriage with Jason was soon annulled. The second time, she married the American rapper and actor Kevin Federline in 2004. Britney and Kevin divorced in 2007. They share the custody of two children, Preston and Jayden.
Sam and Britney often work out together in Britney's home gym. They often post videos of their workout sessions on their social media profiles. The workout videos of Britney and Sam are directed by Britney. In an interview, he said,


The exercises, I come up with them, but the videos are because of my better half. She's the video director. It's a very fun thing, and I look back at them and smile."
Sam talked about his diet in an interview with Men's Health and said that his first meal in the day is high in protein. He keeps his lunch and dinner at the ratio of 25% carbs, 25% vegetables, and 50% protein.
Sam was formerly a chef. He stills cooks from time to time.
He is a dog lover and owns a pet Dobermann.
Although Sam left soccer in his childhood, he later involved himself with soccer camps professionally.
In an interview, he said that the best fitness advice he ever received was from Coach Bankert, who told him,


Your body is your temple."
When he was in Tehran, he hoped of becoming a soccer player or work in law enforcement.
In September 2019, he won the Hollywood Beauty Award.
Sam has been featured in the magazines like GQ, Men's Health, Forbes, Iron Man, Vulkan, and more.
He owns a Jeep Wrangler Rubicon.