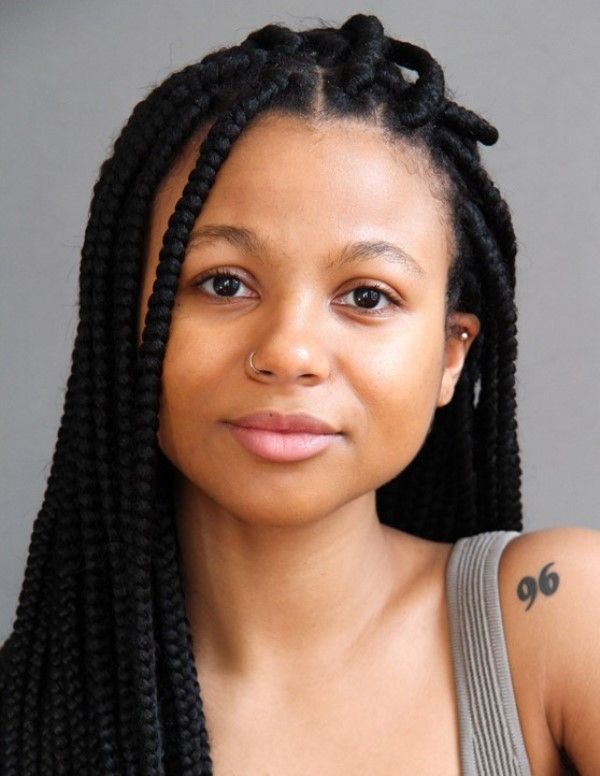 Myha'la Herrold is an American actress who is best known for starring in the British television drama 'Industry' (2020) as Harper Stern.
Wiki/Biography
Myha'la Herrold was born as Myha'la Jael Herrold [1]Unity Care's YouTube Channel on Saturday, April 6, 1996 (age 25 years; as of 2021), in San Jose, California. Her zodiac sign is Aries.
Born to a cosmetologist mother, Herrold practically grew up in the beauty salon in California, where her mother worked. She grew passionate about acting at the mere age of six when she secured herself the opportunity to star in various community theatrical productions in her hometown. She did her schooling at Archbishop Mitty High School in San Jose. She was an active member of the performing arts department in her school. Additionally, she was also a prominent member of the Children's Musical Theater San Jose. In 2014, she was featured in the 'YouthLive! Talent Promo' video on Unity Care's YouTube channel. Annual held, YouthLive! gala is a performance-based fundraising event that features a high-energy youth fashion, art, and talent show.
Although Herrold spent most of her childhood in a beauty salon, she lacked confidence and body positivity while growing up in an all-white community in California. In an interview, she said,
Growing up, I was heavily influenced by this eurocentric idea of what beauty is and so I always felt 'othered'. It really started to affect how I felt about myself was when I was 16, turning 17. I had this mantra where I'd tell myself, 'You're beautiful,'—but I couldn't help feel so insecure, wishing that I had anything but my own body, my own face."
Later, she enrolled herself in the Carnegie Mellon University School of Drama in Pittsburgh, where she pursued a Bachelor of Fine Arts in Acting/Music Theater. [2]Showcase Carnegie Mellon University 2021
Physical Appearance
[3]Showcase Carnegie Mellon University 2021 Height: 5'1″
Hair Color: Brown
Eye Color: Brown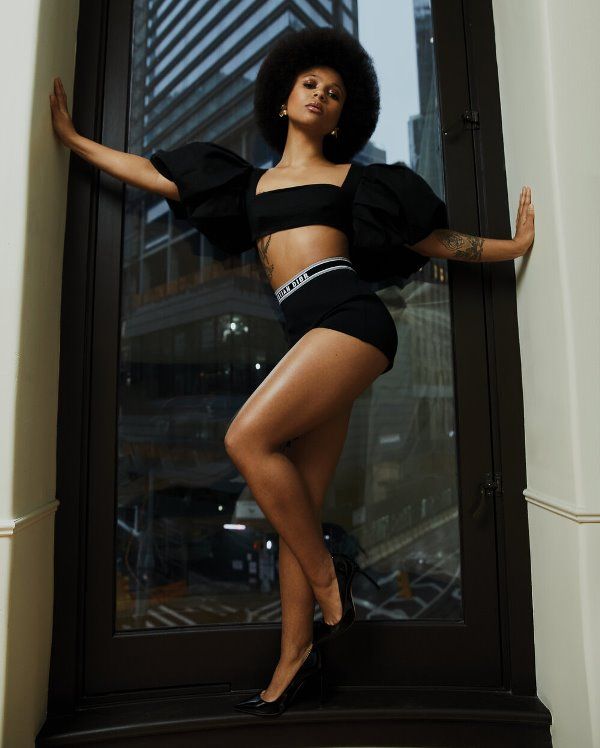 Family
Myha'la Herrold's mother, Susan Herrold, is a cosmetologist. She has no siblings.
Affairs/Boyfriends
Myha'la Herrold's boyfriend's name is Armando Rivera. He is a professional football player who plays for the College of the Desert (COD) in Palm Desert, California. The college is a member of the American Division-Mountain Conference in the Southern California Football Association (SCFA).
Career
She made her Broadway debut with the 2017 national tour of the popular musical 'The Book of Mormon.' The play is a satirical examination of the beliefs and practices of The Church of Jesus Christ of Latter-day Saints. In the play, Herrold played the role of the local leader's daughter Nabulungi, who wants Cunningham to take the whole village to Sal Tlay Ka Siti, where they can find fortune and avoid the horrors of rape, genital mutilation, and murder.
In 2018, she made her film debut with 'Rehabilitation of the Hill' in which she played the role of the Background. In 2019, she played the role of Dymond in the indie romantic drama film 'Premature.'
Later, in the same year, she also appeared in the short film 'The Tattooed Heart' as Lulu. She made her television debut with the 2019 American anthology series 'Modern Love' in which she played the role of Tami.
She rose to prominence with her breakout role as fearless young trader Harper Stern in HBO's 2021 finance drama 'Industry.' In the series, Harper Stern is an ambitious young New Yorker who competes against her fellow graduates for a permanent job position at one of London's top investment banks. The ambitious, sharp-witted, twenty-three-year-old Harper navigates through the deceitful reality of the competitive industry, darkened by greed, sex, drugs, and impossible expectations.
She starred in the 2021 film 'Plan B.'
Tattoos
Facts/Trivia
Since childhood, Herrold has had a complicated relationship with beauty. She grew up as the only Black or even mixed-race person in a white-dominant culture in California. Eventually, her mother helped her cope up with this problem by instilling confidence into Herrold's mind. Her mother told her that beauty was intrinsic. In an interview, while sharing the most important lesson she learned from her mother, Herrold said,


That it was less about aesthetics and more about taking good care of yourself and self-expression. It's about who you are, not what a person looks like. She also taught me how to do facial massage."

She earned the award for best lead actress at the Bay Area High School Musical Theatre Awards (2013) for playing the role of Olive in the musical 'The 25th Annual Putnam County Spelling Bee.' She was also the recipient of the award for best actress at the California High School Musical Theater Awards (2014).
Apart from acting, she is also skilled in cheerleading, stunting, juggling, IPA proficiency, track and field hurtles, and sewing.
She is an Equity card holder, which is a proof of membership in the Actors' Equity Association of the United States.
Myha'la Herrold landed the role of Harper Stern in the HBO series 'Industry' just nine months after she graduated from the Carnegie Mellon University. In 2018, she filmed the pilot episode, directed by the celebrated American actor and director Lena Dunham.
Her Instagram account features various pictures of Herrold displaying her unshaven armpits, tattoos, and an imperfect body that aims to encourage body positivity among her followers.
She has a nose and septum piercing.
Myha'la Herrold enjoys pole dancing and believes that it is liberating. In an interview, she said,


It's really liberating. Sex and sexuality are connected to my relationship with beauty and health. I had always admired pole dancing and stripping—I thought it was such a fascinating world."