Matt Carriker is an American veterinarian, YouTuber, and entrepreneur. He is known for his YouTube channels Demolition Ranch, Vet Ranch, and OffTheRanch. He is popular by the name 'Demo Ranch.' [1]MuskOx
Wiki/Biography
Matt Carriker was born on Friday, October 24, 1986 (age 34 years; as of 2020), in Fredericksburg, Texas. His zodiac sign is Scorpio.
In 1989, his family moved to Boerne, Texas. He gained a Doctor of Veterinary Medicine (DVM) degree from the College of Veterinary Medicine & Biomedical Sciences of Texas A&M University in College Station, Texas. [2]Matt Carriker – Instagram [3]MuskOx
Physical Appearance
Height (approx.): 6′ 1″
Eye Color: Blue
Hair Color: Brown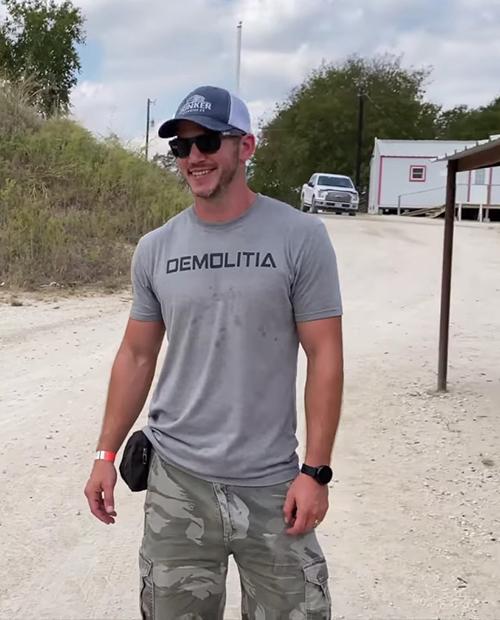 Family
Parents & Siblings
His father, Dr. Lee Carricker, is also a veterinarian. His mother's name is Pat Carriker. He had a brother named Mark William Carriker, also a YouTuber, who died of cancer in March 2020.
He has one more brother named Drew Carriker.
He has a sister named Dr. Ali Thames.
Wife & Children
In high school, he met a girl named Meredith. They both graduated high school together. Meredith is often seen with him in his OffTheRanch YouTube channel and is the owner of The Linc Boutique and LincActive online stores.
In 2004, he got married to Meredith "Mere" Carriker.
He has three children with Meredith: Lincoln, Adalyn, and Annie.
Career
YouTube
In April 2007, he started his YouTube channel 'OffTheRanch,' where he posted videos from his personal life and animals at the beginning. His first video on the channel was titled 'Dog versus Deer ORIGINAL,' which was uploaded in 2009.
However, the channel came to be known for Matt's renovation videos of abandoned houses, cars, and other things. The channel has more than four million subscribers (as of 2021). While pursuing his graduation, Matt Carriker started his YouTube channel 'DemolitionRanch' due to his love for guns on January 3, 2011. The same day, he uploaded his first video 'SPAS-12 vs Computer Monitor (Franchi LAW-12).'
He continued to make videos and failed to graduate in the last year. After graduation, Matt had plans to start a vet hospital, but he did not have a certificate to allow him to open a vet hospital. He stopped making videos and focused solely on his studies and graduated. He soon opened his vet hospital and resumed his work on 'DemolitionRanch.' With time, he began earning from his YouTube channel and his subscribers count increased. As of June 2021, DemolitionRanch has over ten million subscribers.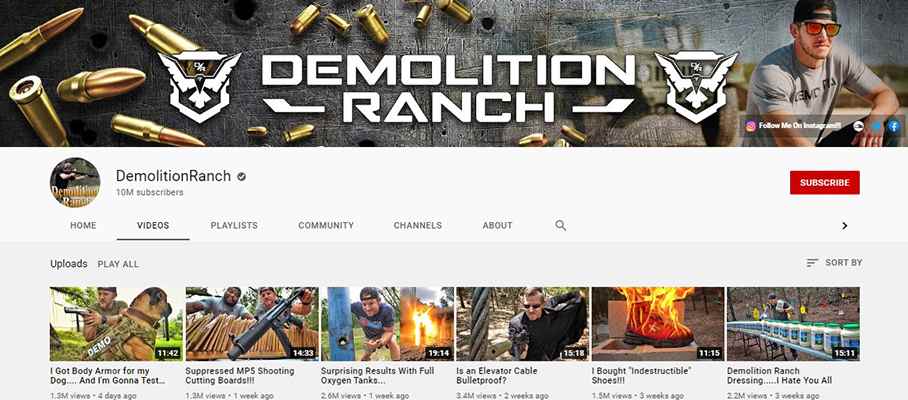 On January 28, 2014, Matt started his third YouTube channel 'Vet Ranch,' a place where veterinarians share their stories of treating animals. The first video was titled 'Janie, Hit By a Car (GRAPHIC)' and was released in February 2014. The channel hosts more than 2.50 million subscribers.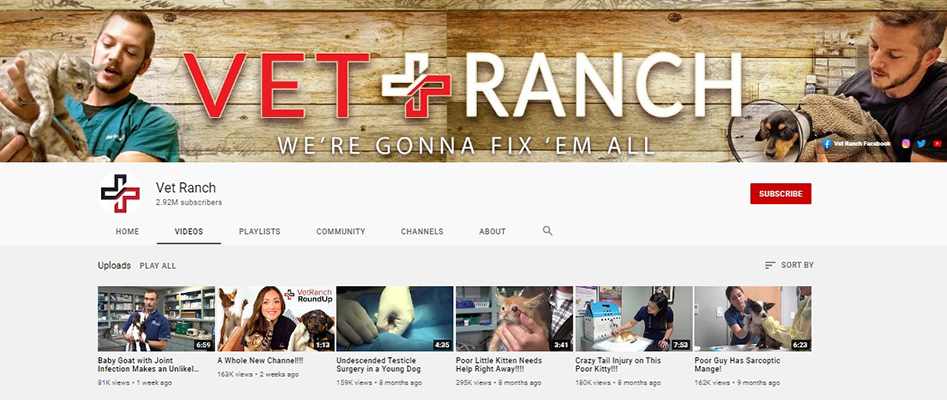 Veterinarian
Because his father is a vet, he felt for animals since childhood. In his hometown, he runs a local vet clinic called Fair Oaks Ranch Veterinary. Matt Carriker works around 30 hours a week as a veterinarian at the clinic, completing Vet Ranch treatments and surgeries.
He is in partnership with the San Antonio Humane Society, and through his YouTube channel Vet Ranch, he has brought awareness regarding animals.
Religion/Religious Views
His brother Mark was a faithful Christian. When Mark got baptized, he persuaded Matt and his father to be baptized with him. [4]Mark William Carriker Orbituary – Ebensberger Fisher Funeral Home Matt follows Christianity. In 2021, he baptized his children. [5]Matt Carriker – Instagram
Car Collection
2019 Chevrolet Corvette ZR1
Note: He has several other vehicles, some of which were sold by him.
Firearm Collection
Note: He has other firearms as well. Some selective ones are shown in the section.
Facts/Trivia
Since childhood, Mark has a liking for cars, trucks, and guns.
His fans are called Demolitia.
In 2015, he appeared in the TV documentary 'Somebody's Gotta Do It' in the episode Demolition Ranch.
In 2020, he appeared in the lead role of 'Lucas' in the American film 'Strain 100,' marking his acting debut.

He is also the co owner of Bunker Branding, a screen printing and merchandising business that makes his 'Demolitia' merchandise.
He is the brand ambassador of MuskOx, an outdoor clothing brand for wildlife adventurers. The brand also has DemoRanch inspired collection.
He is a fitness enthusiast and likes working out with his wife.
He has two dogs; one of them is named Lil Mama. He had another dog named Dozer, who's no more.