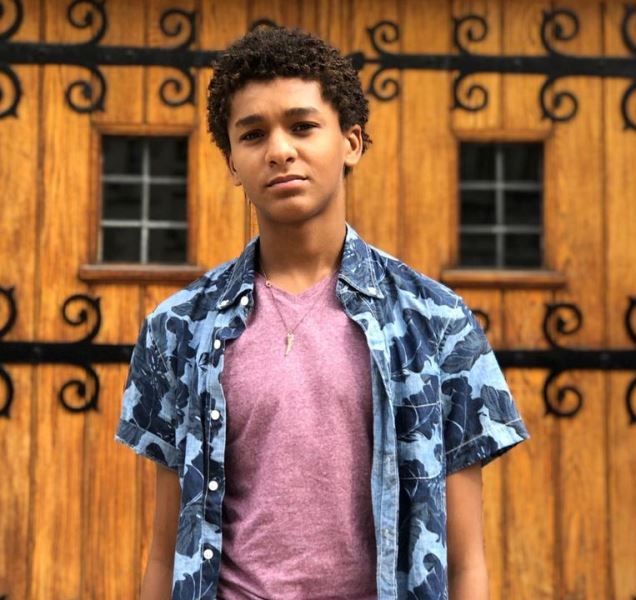 Jaden Michael is an American actor who is well known for starring in the films Wonderstruck (2017) and Vampires vs. the Bronx (2020) and the web series Colin in Black & White (2021)
Wiki/Biography
Jaden Michael was born on Sunday, October 5, 2003 (age 17 years; as of 2020), in New York City. His zodiac sign is Libra. His mother secured him a modeling consignment when he was just an infant of two years. Consequently, she signed up Jaden with a talent agency, which kickstarted his acting career. In an interview, he said,
My mom put me into modeling when I was 2 years old and eventually someone was like 'hey your son is really good in front of the camera' so they put my mom up with a talent agency and I started doing commercials from there."
Thereafter, Jaden's time was divided between castings, recordings, and homeschool. While sharing his daily routine in an interview in 2017, he said,
At 7 in the morning, I start studying and at 11 am I finished. If I don't complete it that day or if I have an audition all morning, I do the class hours in the evening when I get home or on the weekend ".
In 2018, he joined Dwight Global Online School, a coeducational independent school for students in seventh to twelfth grade. He also pursued a course by the popular American acting coach Lisa Regina. [1]Popular
Physical Appearance
Height (approx.): 6′
Hair Color: Black
Eye Color: Brown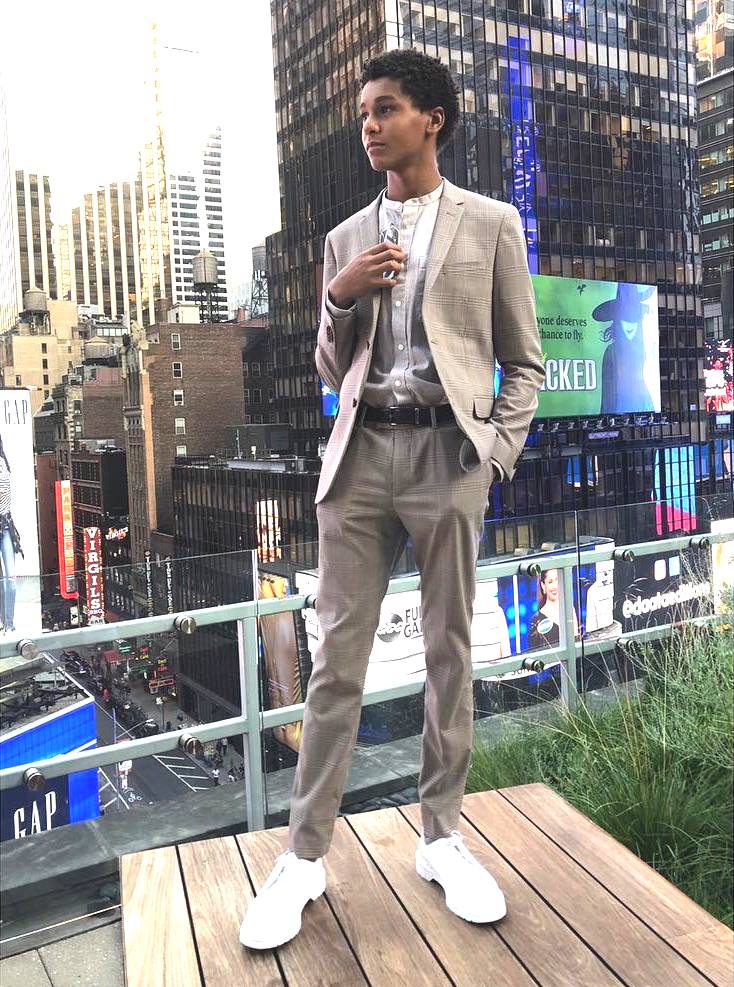 Family & Ethnicity
Jaden Michael is of Dominican descent. [2]Popular He was born into an Afro–Latin American family. [3]Jaden Michael's Instagram His mother's name is Clara Caminero.
Career
He walked the ramp at the 2013 Kids Fashion Week: Petite Prade in which he modeled for the Italian retail clothing brand Diesel.
When Jaden was ten, his mother checked on him to make sure her son was pursuing the path that made him content. In an interview, Jaden said,
When I was ten my mom was like 'Hey Jaden, we don't have to do this if you don't want to but if you like it I'll support you."
Intrigued by the entertainment industry, Jaden was determined to establish a career in acting, hence, he replied,
I think this is what I need to do, Mom. I think this is for me."
Short Film
In 2009, Jaden Michael made his short film debut with 'Love Seat' in which he played the role of Bumblebee. In 2013, he gained recognition for starring in the short film 'Out There' as Ollie, an 8-year-old boy abandoned by his mother in a strange town. The storyline of the film gets intense when Ollie discovers strange lights in his backyard.
Another prominent short film under his belt includes 'Seed of the Fight' (2014) in which he plays the role of a worker. The film features a country where children suffer exploitation until one day the new generations take the responsibility to fight and change their fate.
In 2016, he gained a massive appreciation for starring in 'Penzai The Movie – A story of loss, struggle, and redemption' as Jeremy. In the film, an elderly mystical Chinese woman named Su saves and protects an abused and lonely nine-year-old boy named Jeremy from his alcoholic father.
Television
While recalling his earliest memory on set, Jaden said,
I remember working on Nickelodeon commercials when I was 4 and 5"
By the age of ten, Jaden had appeared in various commercials on Nick Jr. and Sesame Street programming. In 2009, he starred as a child in the American series 'Daycare Diaries.' In 2012, he made a brief appearance in the American talk show 'Late Night with Jimmy Fallon' as an Easter Child. Later, in the same year, he played the role of Christopher Millsap in the American police procedural drama 'NYC 22.' In 2014, he appeared in an episode of the children's live educational series 'Odd Squad' in which he played the role of Agent Otto. In the series, Otto, along with Olive, must stop zeroes from disappearing as the missing zeroes can destroy the town.
In 2016, he starred as Rafe in the American musical drama 'The Get Down.' Rafe is an unpredictable and uncontrollable boy who smashes records, breaks windows, and rips paper with his crowbar in the series.
From 2011 to 2018, he made multiple appearances in 'What Would You Do?,' an American program in which actors put up fake conflict or undertake illegal activity in public settings with a hidden camera to see whether or not bystanders intervene, and how.
Feature Film
He made his film debut with Found in Time (2012) in which he played the role of Billy.
Thereafter, he appeared in various films like Every Secret Thing (2014), and Growing Up and Other Lies (2014). In 2016, he played the role of David Diaz in the indie drama 'Custody,' which premiered at Tribeca 2016. In a moment of regrettable anger, when a mom accidentally injures her disobedient child, a well-meaning teacher calls Child Protective Services who takes away her two children, David and Tia Diaz.
OTT/Web Series
In 2017, he came into the limelight with Amazon Prime's American mystery film 'Wonderstruck.' The film showcases a mysterious connection between a boy named Ben who lives in the Midwest and a deaf girl named Rose from New York who lives in a different era. Jaden plays Jaimie, a 12-year-old boy who befriends and helps Ben find what he's been looking for.
In 2020, he gained popularity for playing the lead role of Miguel Martinez in the American comedy horror film 'Vampires vs. the Bronx,' which follows a group of teenagers who are forced to protect their neighborhood in the Bronx from a gathering of vampire invaders.
He struck stardom in 2021 when he played the younger version of the protagonist Colin Kaepernick in the biographical Netflix series 'Colin in Black & White.' The series depicts the high school years of former NFL quarterback player Colin Kaepernick and the experiences that led him to become a civil rights activist.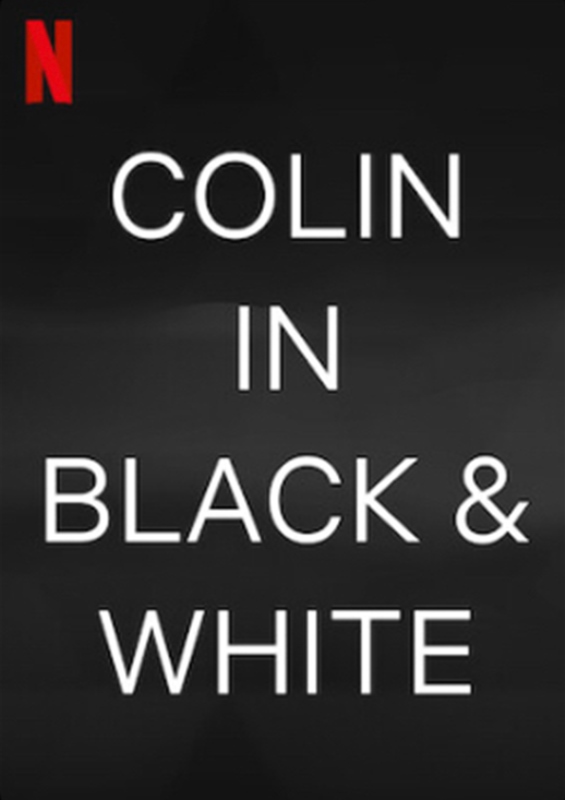 Voiceover
From 2010 to 2012, he lent his voice in the American animated musical children's show 'Team Umizoomi' for the characters of Sam and Purple Monkey.
Other projects in which he gave his voice include the animated television series Dora the Explorer (2013) and The Bug Diaries (2019) and the short film Children of Ether (2017).
Favorite Things
Actor(s): Héctor Aníbal, James McAvoy, Kelvin Harrison Jr.
Film series: Star Wars (1977)
Facts/Trivia
Growing up in New York, Jaden loved to sit and watch people in his leisure time. In an interview, he said,


New York is so full of culture and vibrant with emotion. It's truly an actor's paradise. Still one of my favorite things to do in the city is people watch, just observe how people walk, and I know this sounds like some creepy acting nerd stuff, but it's really fun to just sit back and observe people, and the city has its fair share of characters."

When he's not filming or studying, Jaden loves to surf, skateboard, box, sing, and dance. He is extremely fond of board sports. In an interview, he said,


I like skateboarding a lot, and breaking bones, and straining muscles. I like surfing and snowboarding."
In November 2017, he participated in the Global Kids Council (GKC) by Grey Ad and UNICEF, a program that encourages youth to become human rights activists and community leaders by equipping them with the tools, skills, and knowledge needed to build a sustainable world.
In an interview, he revealed that he dreamt of playing the role of a psychopath someday. He said,


My dream role is definitely a psychopath. I've always wanted to play a thriller killer. I just like the idea of getting really angry—you have complete control no one can tell what's right or wrong."
In 2018, Dominican Global Film Festival (FCGD) bestowed the title of "Roots Recognition" on Jaden Michael to publically recognize the contribution of the Dominican youth towards society.
Jaden learned sign language for his role in "Wonderstruck" and has since become fully fluent in American Sign Language.