Sam Kolder is a renowned travel and lifestyle vlogger, content creator, cinematographer, and social media influencer.
Wiki/Biography
Sam Kolder was born on Saturday, February 3, 1996 (age 25 years; as of 2021), in Toronto, Canada. His zodiac sign is Aquarius.
During the last year of high school, he enrolled himself in an open photography course. In an interview, he said,
During my last year of high school, I took an open photography course where we did a lot of work with film cameras and film processing in dark rooms. It wasn't anything new to me because I had already been studying camera functions and editing in my spare time since I was about 10 years old, but it was a lot of fun and definitely helped spark some of my creativity."
In 2014, after completing his high school education, he took a year off to travel and gain experience as a freelance videographer. Soon, he found himself associated with the renowned American duo 'The Chainsmokers,' which gave his career a kickstart. Although Sam applied for a film program at the Ryerson University, Toronto, he was rejected.
Physical Appearance
Height (approx.):  6'3″
Hair Color: Medium Ash Blonde
Eye Color: Hazel Blue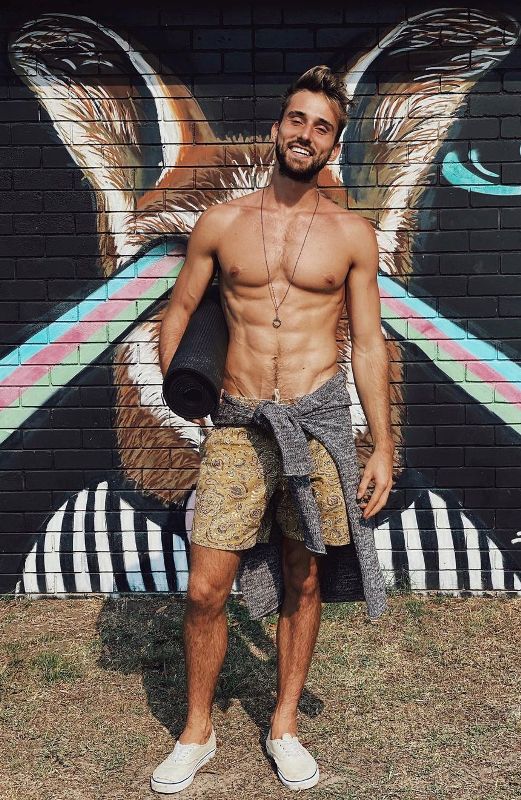 Family & Ethnicity
Parents & Siblings
Sam Kolder's father's name is Tomasz Kolder, and his mother's name is Jolanta Kolder. His brother, Timothy Kolder, was found dead at the bottom of Opeongo Lake in Canada on May 30, 2014. Tim, along with his fellow canoeist Jeremy Marrows, went missing while paddling in the lake on May 15, 2014. His sister's name is Nicole Kolder.
Relationships, Wife & Children
In 2016, he started dating a social media influencer-turned-singer, Arianna Hicks.
They broke up in late 2017. In 2018, he started dating the popular Instagrammer, Chelsea Kauai. After dating for a year, in December 2019, they parted ways. [1]Instagram
Career
On May 3, 2011, he uploaded his first video titled 'GOPRO HD and TWIXTOR 2000fps' on his YouTube channel, kold. Thereafter, he uploaded numerous videos featuring himself while performing gymnastics, backflips, and cliff jumping in slow motion. He came into the limelight as a travel vlogger after he secured himself the opportunity to work with the popular American electronic DJ and production duo 'The Chainsmokers,' which toured extensively around the world for concerts. Sam Kolder exclusively worked as the videographer who was responsible for filming and editing most of the content produced during the tours. He also made the lyrical video of Roses ft. ROZES by  'The Chainsmokers.'
His popularity earned him offers to promote products for brands like Canon and DJI. He became famous for his signature styles of videography, which consisted of luma fades, zoom transitions, handstands, hyperlapses, etc. His massive stardom led to the creation of various Sam Kolder-inspired videos by other YouTuber and amateur videographers. Later, he collaborated with the travel marketing and media company 'Beautiful Destinations,' which is known for producing commercials for resorts and travel bureaus, and featuring advertisement campaigns on their social media accounts. In June 2018, MVMT Watches in partnership with Kolder launched the "MVMT X Kolder Collection," featuring Revolver Kolder Edition Watch that mimicked his photography and video editing styles, which is often moody blue with highlights of illuminated oranges and pinks. The backplate of each watch was engraved with Kolder's signature icon, the palm tree.
Later, in the same year, he starred in the short film 'Ready Set Go,' directed by Ryo Rex.
A turning point in Sam's career came when he uploaded the video titled 'The War against Poaching' (2018), which aimed at spreading awareness for wildlife conservation. The video helped VETPAW, a nonprofit organization that aims at protecting wildlife, to raise charity funds over 100,000 USD shortly after its release.
In his YouTube video 'Exploring Indonesia – The Last Paradise,' he addressed the problem of Plastic pollution and encouraged his fan and followers to maintain cleanliness at travel destinations. In 2019, he worked as a cinematographer for the documentary, 'The Lost Pyramid,' featuring the experiences of a  team of which sets out on an adventurous hike through the Guatemalan jungle to climb the biggest pyramid in the world.
Later, in the same year, he worked in the cinematography department of the video documentary '50 Minutes to Save the World,' showcasing the degradation of locals reefs and the critical state of the oceans.
On June 25, 2019, he uploaded the YouTube video titled 'Hey Tim – The Story of my Life,' featuring his quintessential works. In 2020, he rose to prominence with his video 'My Wave Transition Break-Down! (Surf to Clouds)' in which he thoroughly explained the making of the extraordinary "wave to cloud" transformation.
Facts/Trivia
Sam believes that editing is equally important as the shot itself. In an interview, he said,


I believe that editing is just as important as the shot itself. When shooting raw you have so much flexibility in post to mess with the colors and the vibe of the photo, and by doing so this is what allows one photographer to vastly differentiate himself from the masses."

Being a hodophile (someone who loves to travel) Sam has extensively around the world, Hawaii is his favorite destination. In an interview, he said,


I'd have to say Hawaii. I've had the privilege of visiting many countries this year but I can say without a doubt that Hawaii is my favorite. Everything from the landscapes to the fish in the ocean, it's all so unique and unlike anywhere else. Hawaii holds a special place in my heart."

In August 2019,  the renowned Toronto filmmaker Sam Kolder discussed the rise of social media influencers and how they have affected the travel lifestyle at The #instaGuam Travel Talks Digital Global Summit, which was held in the Mariana Islands, Archipelago.
Various posts on Sam's Instagram account feature his hardcore gym routine, which involves intense gymnastics training.