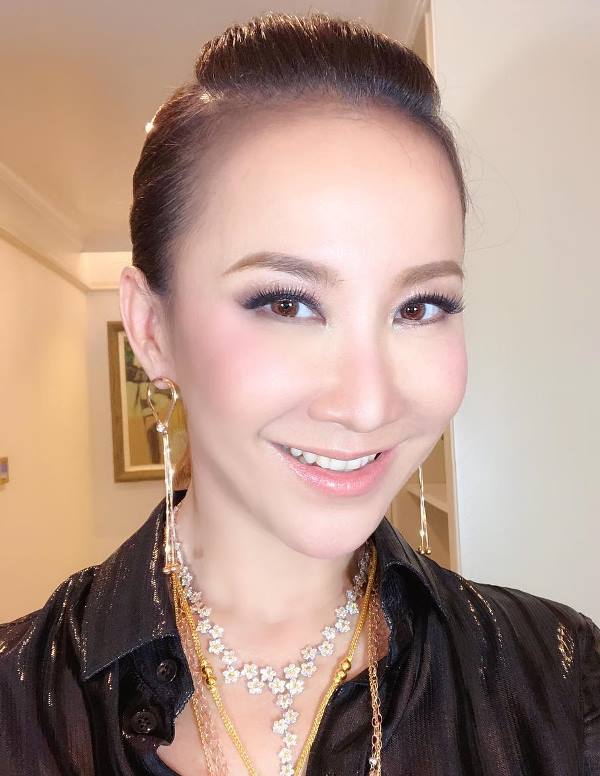 Coco Lee (1975-2023) was a Hong Kong-born American singer, songwriter, record producer, dancer, and actress. She was the first Asian artist to perform at the Oscars and the first Chinese brand ambassador of the luxury brand Chanel. In July 2023, she died after committing suicide at the age of 48.
Wiki/Biography
Ferren Coco Lee [1]DailyO was born on Friday, 17 January 1975 (age 48 years; at the time of death) in British Hong Kong (now Hong Kong). Her zodiac sign is Capricorn. At the age of nine, she moved from Hong Kong to San Francisco with her family. She studied at Presidio Middle School and Raoul Wallenberg Traditional High School in San Francisco. She used to sing at home when she was a child, and after listening to her singing, her sister and mother encouraged her to pursue singing as a career. When she was studying in middle school, she was crowned Miss Junior Chinatown. She was chosen as the class president while studying in high school.
After completing high school in 1992, she received an offer to sign a contract with a recording company in Hong Kong. She studied at the University of California in Irvin. While studying at the University, she tried to balance her singing career with her studies; however, she dropped out of college after her freshman year to completely focus on her singing career.
Physical Appearance
Height (approx.): 5′ 6″
Weight (approx.): 42.3 kg
Hair Colour: Brown
Eye Colour: Brown
Family
Coco belonged to a Malaysian family from her father's side and a Hong Kong Cantonese family from her mother's side. [2]CBC
Parents & Siblings
Her father passed away before she was born. Her mother is a surgeon. She has two elder sisters named Carol Lee and Nancy Lee, who was her manager.
Husband & Children
On 27 October 2011, she got married to Bruce Rockowitz, a Hong Kong-based Canadian businessman, in Hong Kong. The couple has a Jewish wedding ceremony at which many famous singers including Bruno Mars, Alicia Keys, and Ne-Yo performed.
On the occasion of her wedding, she released the English and Chinese version of the song 'I Just Wanna Marry You' on 24 October 2011. She had two stepdaughters named Rachel and Sarah, which Bruce had from his previous marriage.
Relationships/Affairs
Coco Lee and Bruce Rockowitz were in a relationship with each other for eight years, before they got married in 2011. [3]The Straits Times
Signature/Autograph
Career
Singer
In 1992, she participated in the 12th Annual New Talent Search competition, where she sang the song 'Run to You' by Whitney Houston and secured the second position. On the next day, a Hong Kong-based record label, Capital Artists, approached her to sign a recording contract with them.
Cantonese
In October 1993, she made her debut with a Cantonese compilation album titled 'Red Hot Hits '93 Autumn Edition.' In November 1994, she made an appearance in a compilation album titled 'Statement of Love, Duet Songs.' In 1997, she released the album 'Be Careful Next Time.'
Mandarin
On 15 June 1994, she released her debut Mandarin solo album titled 'Love from Now On' while working under Fancy Pie Records. In 1996, she signed a record contract with Sony Music Entertainment and released the album 'CoCo Lee' on 14 June 1996, which turned out to be the best-selling album in Asia in 1996. In 1998, her album 'Di Da Di' sold around one million copies within three months of its release.
English
On 12 June 1995, she released her first English album titled 'Brave Enough to Love.' In November 1999, she released another album, which was titled 'Just No Other Way.' She released her first English album, 'Exposed,' under Sony BMG in March 2005. Her album, 'Exposed,' was banned in Mainland China for its explicit lyrics in some of the songs.
International Collaborations
The song 'Colors' from her 1998 Mandarin album 'Sunny Day' was used as the opening song for the Football World Cup and the song 'The Answer' from the same album was used in the Hong Kong Cantonese-language romantic drama film 'Bishonen.' In the same year, she sang the theme song 'Reflection' and lent her voice to the character named Fa Mulan in the Mandarin version of Walt Disney Pictures' animated film 'Mulan.' In August 1998, she held a concert in Taiwan, where she performed in front of more than 50 thousand fans, which turned out to be the first largest concert with this much audience in Taiwan after Michael Jackson.
In 1999, she also did a performance at Michael Jackson's 'Michael Jackson and Friends' charity concert in Seoul.
In 1999, her song 'Before I Fall in Love' was made a part of the soundtrack of the American film 'Runaway Bride.' She recorded the songs 'We Meet the Future' and 'Hand in Hand' in collaboration with many artists including Wang Leehom, Stefanie Sun, and Elva Hsiao to raise money and awareness about SARS disease. In 2001, she sang the song 'A Love Before Time' for the Chinese martial arts film 'Crouching Tiger, Hidden Dragon.' She performed the song at the Oscars 2001 making her the first Chinese-American artist to do so. [4]BBC
She collaborated with Hong Kong singer Jacky Cheung and released a song against the consumption of tobacco titled 'From the Beginning 'til the End.' In 2003, she lent her voice to an anti-racism song titled 'A Dream of One' featuring Park Jin-young, a South Korean singer. In the same year, she performed at the MTV Asia Awards with the Jamaican singer Shaggy in Singapore. In 2008, Coco was selected to perform the song 'Forever Friends' alongside Sun Nan for the Olympics. In 2010, she released the song 'BYOB' (Bring Your Own Bag) to promote the reusing and recycling of shopping bags for saving the environment. In the same year, she collaborated with some Asian artists and recorded a song titled 'Smile Shanghai' for the World Expo 2010. On 17 December 2011, she performed at the "Booey Lehoo Concert" held in Beijing, where she performed alongside famous artists including will.i.am and apl.de.ap from the American band 'The Black Eyed Peas,' John Legend, and Shunza.
On 9 February 2012, she performed alongside will.i.am, apl.de.ap, and Taboo from The Black Eyed Peas at the 'I AM WILL/I AM ANGEL Benefit Concert' held at the Hollywood Palladium in Los Angeles.
Film 
In 2004, she played the role of Tang Luhua in the Chinese comedy film 'Master Of Everything.' She appeared in a cameo role as Teacher Han in the 2015 Chinese coming-of-age film 'Forever Young.'
Television
She has appeared as a judge in many Chinese reality TV shows including 'Chinese Idol' (2013), 'Dancing With the Stars China' (2015), 'Super Idol' (2015), and 'World's Got Talent' (2019).
Awards
1998: International Viewer's Choice Award for the song 'Di Da Di' at the MTV Video Music Awards China
2000: Best Mandarin Female Singer Award at the Golden Melody Award
2001: Best Original Film Song Award for the song 'Moonlight Lovers' at the Hong Kong Film Awards
2013: Best Chinese Female Artist Award at the Mnet Asian Music Awards
2014: Best Female Singer Award at the Top Chinese Music Awards
2016: Best Female Singer Award at the China Music Awards
2019: Most Influential Female Artist Award at the China Music Awards
Death
On 2 July 2023, she attempted to commit suicide at her home in Hong Kong after which she went into a coma. She was admitted to Queen Mary Hospital in Hong Kong. On 5 July 2023, she passed away at the age of 48. According to her sisters, Coco had been suffering from depression for a few years, and she also sought professional help to fight depression; however, she could not overcome it. [5]CBC
Tattoos
She has got the word 'Love' with a heart inked on her left arm.
She has got the word 'Peace' with a star inked on her right arm.
Favourites
Singer(s): Whitney Houston, Mariah Carey, Michael Jackson, Madonna
Song: 'The Way You Make Me Feel' by Micahel Jackson
Facts/Trivia
Coco Lee was the first Mandopop artist to enter the US music industry.
Some of the musicians whom she considered her inspiration and wanted to collaborate with include Beyoncé, Rihanna, and Lady Gaga.
She had promoted many beauty and clothing brands including Estée Lauder, Ralph Lauren, Max Mara, and La Mer.
In 2004, she went to Bangkok, Thailand, as the Youth AIDS ambassador to attend the worldwide AIDS conference, where she represented Asian artists and engaged with different youth groups to discuss how she could educate them about AIDS.
She had been appointed as the spokesperson for the Pink Revolution of the Cancer Fund, a cancer charity organisation in Hong Kong.
In February 2016, she revealed that she lost her voice to acute bronchitis and experienced severe throat conditions. [6]

Global Times
She was a fashion enthusiast and liked to read fashion magazines and watch fashion shows to stay updated with fashion trends.
In 2019, she was featured on the cover of Chic magazine.
She was an animal lover and owned a pet rabbit named Machi.
She followed a non-vegetarian diet.