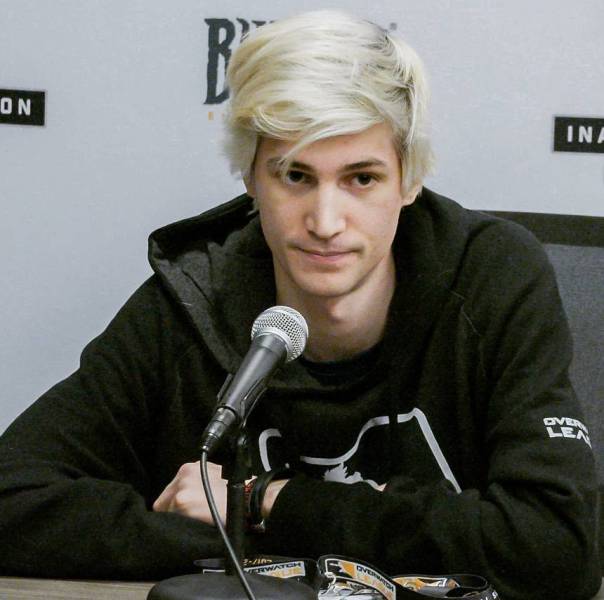 xQc (also known as xQcOW) [1]xQc's Twitch Account is a popular Canadian Twitch streamer, YouTuber, and professional Overwatch player.
Wiki/Biography
xQc was born as Félix Lengyel [2]xQc's Instagram Account on Sunday, November 12, 1995 (age 25 years; as of 2020), and he hails from Laval in Quebec, Canada. His zodiac sign is Scorpio.
Physical Appearance
Height (approx.): 6′ 2″
Hair Color: Blonde
Eye Color: Black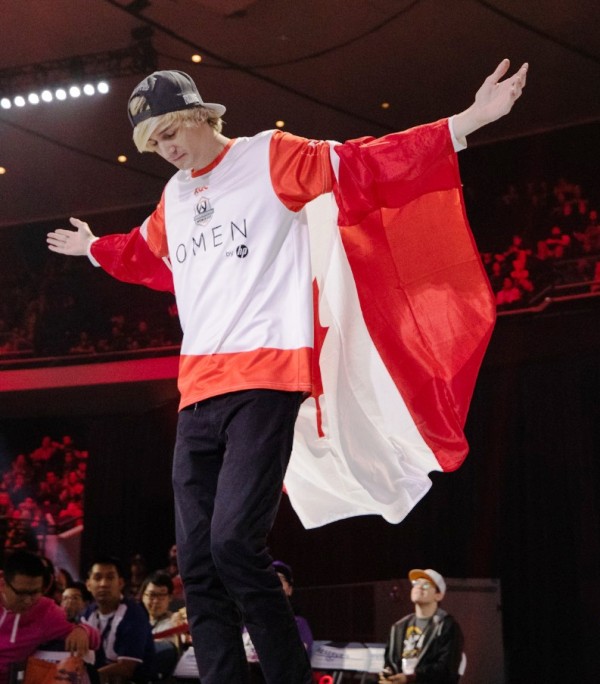 Family & Ethnicity
His brother's name is Nicolas Lengyel.
Career
Overwatch 
In 2016, xQc began his career as an Overwatch player. Overwatch (2016) is a team-based multiplayer first-person perspective video game developed and published by Blizzard Entertainment. At DatZit Gaming, a semi-professional esports organization based in Montreal, xQc played as the "main tank." On August 13, 2016, DatZit Gaming won the Dreamhack Montreal 2016 Overwatch tournament.
In October 2016, he switched to another esports organization called Denial eSports, where he continued to play as the "main tank." After Denial eSports disbanded, xQc, along with his other teammates, started playing under the name 'YIKES!'. Later, the team name 'YIKES!' was rebranded as 'Arc 6' after Blizzard Entertainment suggested that it was unmarketable. Later, 'Arc 6' participated in Season Zero of Overwatch Contenders, but ultimately, it got eliminated in the group stage. On July 9, 2017, 'Arc 6' secured itself the third position in their last tournament, Beat Invitational: Season 2. In October 2017, Lengyel joined Overwatch League franchise 'Dallas Fuel' as the 9th player on their roster. In the 2018 Overwatch World Cup, Lengyel played as the "main tank" for Team Canada and earned the title of Most Valuable Player. In 2019, he joined Gladiators Legion, the academy team of the Los Angeles Gladiators competing in Overwatch Contenders, as a substitute main tank.
As a Twitch Streamer 
xQc is a variety Twitch streamer who streams numerous games including Overwatch, Minecraft, and Grand Theft Auto V. Apart from games, he live-streams on 'Just Chatting' in which he often reacts to the videos of other streamers, vlogs himself at events, and documents his everyday life. The screen recordings of his live streams are also featured on his YouTube channel. He averagely streams for nine hours a day and has a viewer count that surpasses 60,000 on a daily basis. In October 2019, he became one of the most-watched Twitch streamers, having over 35,000 monthly subscribers on average. By the end of 2020, he started streaming chess. In his live stream on October 1, 2020, Lengyel announced that he had signed with 'Luminosity Gaming' as a content creator.
Controversies
For violating the Abusive Chat policy, xQc received a 15-day suspension on August 11, 2018. He was repeatedly reported by the teammates for the offense. Although Overwatch World Cup issued an official warning for the suspension, he was allowed to play. Later, in the same year, xQc was permanently banned from League of Legends for being extremely inflammatory and offensive. [5]

Dot Esports
In 2017, Lengyel was suspended by the Overwatch League for a couple of matches and fined $2,000. Apparently, Lengyel made some homophobic remarks against the rival player, Austin "Muma" Wilmot, violating the Overwatch League Code of Conduct. He later apologized for the comment, writing, [6]

BBC News


I didn't say what I said on stream with malicious intent, I legit did not compute the whole thing before … Hope I can turn this into something good, sorry."

On July 31, 2019, xQc was banned for 72 hours for streaming porn on Twitch. Although, the video wasn't exactly graphic pornography. However, it was a popular YouTube video called "Safe For Work Porn." The video featured porn scenes, projected in a such way that it seemed innocent. xQc claimed that it was just a humorous act. [7]

COG Connected
In February 2020, xQc was banned on Twitch for 3 days for showing nudity while playing the game 'Connect Four.' Reportedly, while streaming live on Twitch, an AI appeared on-screen as a fully nude woman. [8]

Dot Esports
On June 12, 2020, xQc was banned on Twitch for a day for watching explicit content, a video of two gorillas performing intercourse. Thereafter, xQc posted a tweet claiming that it was an accident.

Facts/Trivia
xQc was nominated for the Esports Award in 2018 and 2020 in the category of Streamer of the Year. In 2020, he was also nominated for the Canadian Game Award.
Hailing from Laval in Quebec, xQc is well versed in the French language.