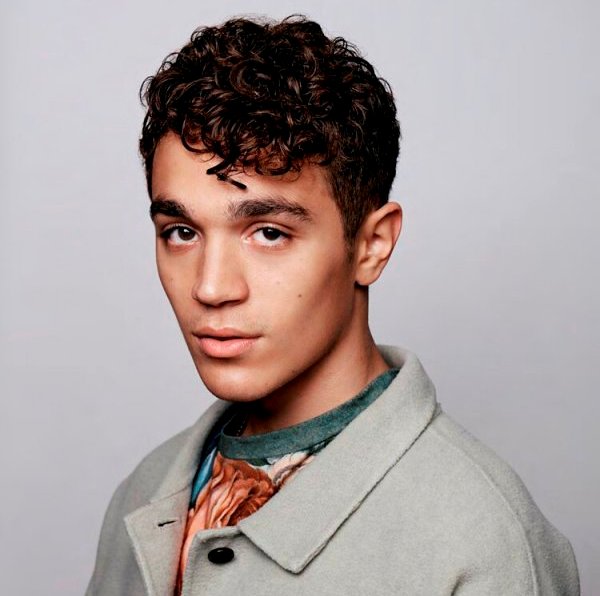 David Iacono is an NYC-based actor who is best known for appearing in the American web series Grand Army (2020), The Flight Attendant (2020), and Hot Pink (2021).
Wiki/Biography
David Iacono was born as David James Iacono [1]David Iacono's Instagram on Wednesday, June 26, 2002 (age 19 years; as 0f 2021), and he hails from Brooklyn, New York City. His zodiac sign is Cancer.
He attended St. Patrick School in New York. In 2020, David graduated from Fiorello H. LaGuardia High School of Music & Art and Performing Arts. [2]Amazon Prime
Physical Appearance
Height (approx.): 5′ 6″
Hair Color: Black
Eye Color: Black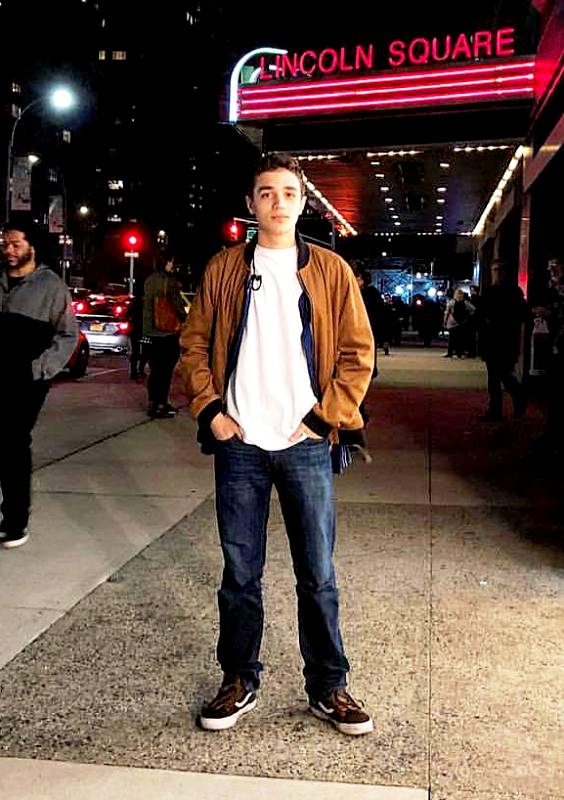 Family & Ethnicity
David is of Italian and Puerto Rican descent. [3]Amazon Prime His father worked as a union carpenter, and his mother, Kim Iacono, is a mammography technologist. His sister's name is Kayla Iacono.
Career
David ventured into the entertainment industry at a very young age when his mother secured him a few modeling consignments. In an interview, he said,
My mom thought I was a cute kid as a baby. She threw me into modeling at a very young age, and I was down for that. I enjoyed it. Eventually, I eased into acting."
Later, he campaigned for the kids' wear collection Levi's Little.
As a kid, he was featured on various online clothing websites including J.Crew, Junior Magazine, and Century 21.
Film 
In 2011, David Iacono made his film debut with 'Choose' in which he played a brief role of Jake. The film follows a journalism student who tracks a killer with the help of her detective father and a therapist.
He played the role of Miguel in the 2016 film 'The Pastor.' The film follows a former gang leader who must decide between maintaining his newfound faith or returning to the cold-blooded killer he once was.
Other films in which he appeared include St. Vincent (2014) and Joker (2019).
Television 
In 2014, he made an appearance in the American sketch comedy show 'Saturday Night Live,' hosted by the popular American actress and comedian Melissa McCarthy. In the show, he performed a sketch titled "Art Exhibit," which showcased an art museum that hired actual actors to portray famous paintings. David was one of two actors who were portraying paintings in the art exhibit sketch.
From 2016 to 2018, he made multiple appearances as a bully/mean kid on 'What Would You Do?,' an American program in which actors put up fake conflict or undertake illegal activity in public settings with a hidden camera to see whether or not bystanders intervene and how.
In 2020, he appeared in the 2017 American medical drama 'The Good Doctor' in which he played the role of Ryan in the episode titled "Mutations." In the episode, Ryan and Angie are 16-year-old cancer patients for whom Dr. Claire (protagonist) arranges a mini-prom in the San Jose St. Bonaventure Hospital.
Other television series under his belt include NCIS: New Orleans (2017), Hightown (2020), and Blue Bloods (2020). In 2021, he played the role of Faust Aquino in the second season of Showtime's American crime drama 'City on a Hill.'
OTT/Web Series
In 2020, Iacono made his digital debut when he played the role of Bo Orlov in the Netflix series 'Grand Army.' The series exhibits the story of five high school students as they struggle with sexism, racial discrimination, and politics while trying to attain their life goals. In the series, Bo Orlov is a second-year Russian American student who often finds himself in some trouble because of his lack of etiquette and political correctness.
In 2020, he appeared in the American comedy-drama 'The Flight Attendant' in which he played the recurring role of Eli Briscoe. The series is about a reckless alcoholic and a flight attendant, Cassie Bowden, whose life takes a turn when she wakes up in a hotel room in Bangkok and discovers the dead body of a man who was on her last flight. In the series, Eli is the teenage son of Megan Briscoe, who impresses her mother by locating Cassie. He also shows her mother a video of Cassie dancing at a bar.
In 2021, he secured himself the lead role in Amazon Prime's 'Hot Pink.' The series follows a heartbroken 16-year-old girl named Nina Faye who struggles with the aftermath of a bad breakup.
Other
In 2020, he starred in the theatrical production 'Now That We're Men,' which centers around the close friendships of five high school boys. The play features their unfiltered stories of sex, power, consent, porn, manning up, and getting girls or maybe boys, while they figure out what it means to be a man.
Favorite Things
Actor(s): Jim Carrey, Adam Sandler, Russell Crowe, Donald Glover
Film(s): Bruce Almighty (2003), Eternal Sunshine of the Spotless Mind (2004), A Beautiful Mind (2001), Grown Ups (2010)
Television Series: Jersey Shore (2009)
Book: The Blood of Olympus by Rick Riordan
Playwright: Katie Cappiello
Rock Band: The Rolling Stones
Facts/Trivia
During his childhood days, David wanted to become a comedian. In an interview, while talking about his interest in the comedy business, he said,


When I was a kid, all I ever wanted to do was make people laugh, and not to toot my own 5-year-old horn or anything, but my knock-knock jokes killed every time. The very first job i ever wanted as a kid was a comedian…"

He is repped by Take 3 Talent Agency based in New York City.
He attended the Ghetto Film School Table Read Spring 2015, New York, America, which aimed at educating and inspiring the next generation of storytellers.
In 2020, he became one of the National YoungArts Foundation finalists in theater, after which he was invited to participate in the YoungArts Week held in Miami, Florida.