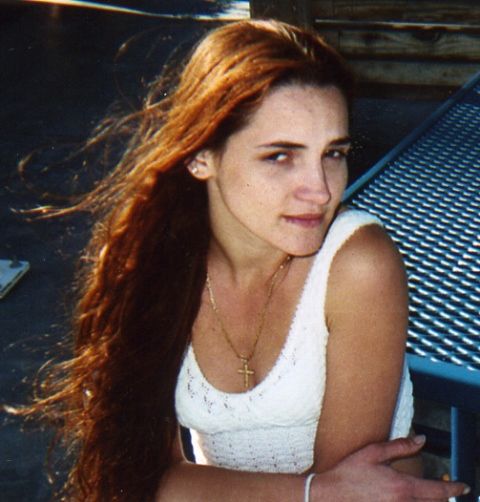 Crystal Theobald was an American woman who was killed in gang violence in February 2006. Her murder became famous after her mother hunted down her murderers using social media networks.
Wiki/Biography
Crystal Theobald was born in 1982 (age 24 years at the time of death) in California.
Physical Appearance
Height (approx.): 5′ 2″
Eye Color: Brown
Hair Color: Brown
Family & Ethnicity
Parents & Siblings
Her mother's name is Belinda Lane.
She had a brother named Justin.
Relationships & Children
At the time of her death, she had a boyfriend named Juan Patlan, and she was the mother of two daughters.
Murder & Investigation
On February 24, 2006, Crystal Theobald was riding through Riverside, a neighborhood in California, in her boyfriend's car. Her car drove by a gang in two SUVs, and the gang began shooting bullets at her car as retaliation from a previous attack; her brother and boyfriend were present in her car. Crystal was shot point-blank in the head while her boyfriend was shot in the midsection. Two days later, Crystal breathed her last at Riverside Community Hospital. Her boyfriend went through surgery and survived and her brother was not shot. It was later found out that none present in Crystal's car was involved with a gang. It remains unclear whether her killing was a case of mistaken identity. Her mother, Belinda Lane's, car was just behind Crystal's car, and she saw the incident from her eyes. Belinda Lane began tracking down her murderers via MySpace, a now-defunct social networking site, to find her daughter's killers. Belinda used two fake accounts on MySpace, where Jamie (Crystal's cousin) posed as Crystal, to contact potential suspects so that she could help police know their location. Talking about it in a documentary, Jamie said,
Pretending to be her, I think that's what made it difficult at the end. Making someone fall in love with someone who's dead is not a good feeling inside."
In 2016, Belinda's efforts helped police in the arrest of the suspects.
Facts/Trivia
Some of Crystal's killers were either captured and some turned themselves in. In 2011, Julio Heredia, the man who pulled the trigger, was sentenced to life in prison without parole. Ten other culprits pleaded guilty to an array of charges.
The last of the criminals, William Sotelo, driver of the culprits' SUV, was arrested in Central Mexica, where he fled to after the murder. Sotelo was charged with voluntary manslaughter along with the gang and firearm allegations; he pleaded guilty for all allegations as a part of a deal with the prosecution. On January 23, 2020, William Sotelo was sentenced to 22 years in prison for his role in Crystal's killing.
In April 2021, a documentary film titled 'Why Did You Kill Me?' was released on Netflix. The documentary is based on the murder of Crystal and how her family uses social media networks to track the murderers of her daughter.