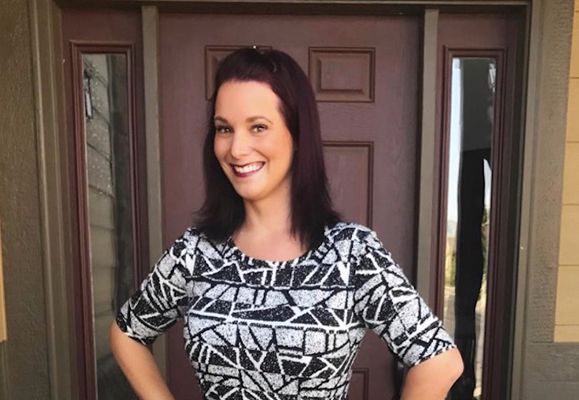 Shanann Watts was an American businesswoman who was a victim of the Watts Family Murders of August 13, 2018, in Frederick, Colorado.
Wiki/Biography
Shanann Watts was born as 'Shan'ann Cathryn Rzucek' on Tuesday, January 10, 1984 (age 34 years at the time of death), in Passaic County, New Jersey, Unites States. Her zodiac sign is Capricorn. She grew up in the Moore County of North Carolina and attended Pinecrest High School in Southern Pines.
Physical Appearance
Eye Color: Brown
Hair Color: Black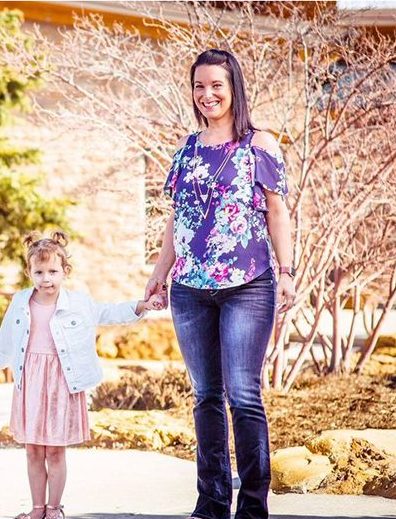 Family
&
Ethnicity
Parents & Siblings
Shanann's father's name is Frank Rzucek, and her mother's name is Sandra Rzucek.
She had a brother named Frankie Rzucek.
Husband, Children & Relationships
Shanann met Chris Lee Watts in 2010. He was an employee of the Anadarko Petroleum, Woodlands, Texas. Before meeting Chris, she was married to a man named Leonard King, and they got divorced in 2009. Chris and Shanann got married on November 3, 2012, in Mecklenberg County, North Carolina.
She had two daughters: Bella Marie Watts (born on December 17, 2013) and Celeste Cathryn "Cece" Watts (born on July 17, 2015).
She was fifteen weeks pregnant with a son (whom they had named Nico Lee Watts) at the time of her death; she was expected to give birth to the baby on January 31, 2019.
Career
From 2013 to 2016, she was a human resources specialist at Children's Hospital Colorado Anschutz Medical Campus, Aurora. Since January 2016, Shanann was an independent representative for 'Le-vel,' a company that sells 'Thrive' health and wellness products.
Address
Shanann Watts lived with her family in a five-bedroom, four-bathroom house at 2825 Saratoga Trail in Frederick, Colorado. The house was brought by the Watts in April 2013 on a loan of $392,709. The house is valued at $583,500 (as of 2020). [2]The Denver Post
The Disappearance of the Watts Family
On August 13, 2018, Shanann returned home from a business trip to Arizona at about 1:48 in the morning; her friend and colleague Nickole Utoft Atkinson gave her a lift from the airport.
After Shanann had missed her OB-GYN appointment and business meeting and failed to return messages, worried Nickole went to her house around 12:10 pm. Upon reaching her home, when nobody responded, she notified Chris (who was at work), and also reported to the Frederick Police Department. At about 1:40 pm, an officer arrived to conduct a welfare check and talked with Chris and discussed ways to locate his missing family. During the welfare check, Chris allowed the police officer to inspect the house but Shanann and children were nowhere to be found. The search team found Shanann's purse (containing her phone and keys), her car (in the garage), and her wedding ring (found on the couple's bed). The next day, the FBI and the Colorado Bureau of Investigation joined the investigation. Initially, Chris has told the police that he did not know the whereabouts of Shanann, Bella, or Celeste, and had not seen his wife since he left the work at 5:15 am on August 13. He gave interviews to many news channels and pleaded his family to return home, which arose police suspicions on him.
The Murder & Legal Proceedings
On August 15, 2018, Chris was arrested after he failed a polygraph test, and later confessed to murdering Shanann. According to Chris, he was having an affair with a woman named Nichol Kessinger, and when he had requested her (Shanann) separation, she strangled children in response.
He claimed that he had strangled Shanann in a fit of rage and then transported the three bodies to a remote oil-storage site where he worked. On the day of his arrest, he was fired from his job. On August 16, the authorities found the bodies on the property of his former employer, Anadarko Petroleum; the children's bodies were found hidden in the oil tanks, and Shanann's body was found buried in a shallow grave nearby.
On August 21, Watts was charged with five counts of first-degree murder, an additional one count per child cited as "death of a child who had not yet attained 12 years of age and the defendant was in a position of trust"; unlawful termination of a pregnancy, and three counts of tampering with a deceased human body. At his first court appearance, he was denied bail, and at a later hearing, the bail was set at $5 million, and Chris was required to put down 15% to be released. On September 1, Watts posted $750,000 and was released with pending legal proceedings. In an interview with Dr. Phil, Chris' lawyer claimed that he has confessed to murdering Shanann after an argument regarding divorce. While he was murdering her, Bella walked in and Chris told her that her mother was sick. Chris loaded Shanann's body into the back of his work truck, and his daughters without car seats in the back. Later, he strangled both the children with a blanket in the back seat of his truck, one after the other. On November 9, he pleaded guilty, and as a part of the plea deal, the death penalty was not put forward on the request of Shanann's family. On November 19, Chris was sentenced with five life sentences: three consecutive and two concurrent, without the possibility of parole; an additional 48 years for the unlawful termination of his wife's pregnancy; 36 years for three charges of tampering with a deceased body. After this, Watts had his $5 million bail revoked, and was immediately remanded to custody. On December 3, 2018, due to security concerns, Chris was moved to an out-of-state location, and on December 5, 2018, he arrived at the Dodge Correctional Institution, a maximum-security prison in Waupun, Wisconsin.
Facts/Trivia
In June 2015, Shanann and Chris jointly filed for a chapter 7 bankruptcy in Colorado federal court. At that time, Chris was working for Anadarko Petroleum Corp and both had a debt of $44800 to pay. In October 2015, the bankruptcy case was closed. [3]

The Denver Post
The murder story of Shanann and her daughter became a talk of many television and news shows; episodes of ABC News television news magazine 20/20, American talk show Dr. Phil, and The Dr. Oz Show were dedicated to the family massacre.
On January 26, 2020, Lifetime released a film called 'Chris Watts: Confessions of a Killer' based on the case. The film stars Sean Kleier and Ashley Williams as Chris Watts and Shanann Watts, respectively. According to Shanann's family, they were not aware or consulted about the making of the film, and only came to know about it when it was already in production. They added further that filmmakers were making money off it, and they feared that it will increase the harassment that they had already been receiving.

In September 2020, a Netflix documentary titled 'American Murder: The Family Next Door' directed by Jenny Popplewell was released. The documentary contains the archival footage of the case with no narration or enactment. The documentary also includes social media posts, law enforcement recordings, text messages, and home videos.

She was a dog lover and had a dachshund named 'Dieter.' After Shanann's death and Chris's arrest, the dog went to a friend's house, but is currently living with the Frankie, her brother.