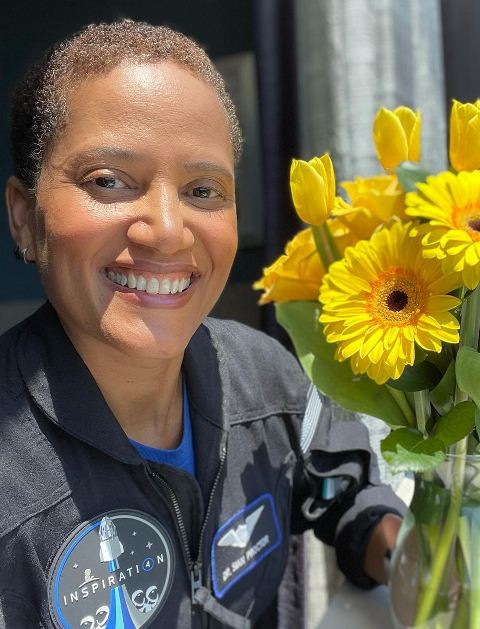 Sian Proctor is an American college geology professor, science communicator, and analog and commercial astronaut. She made headlines after she was selected to be the pilot of the first all-civilian crew to go to space in 2021 via vehicle manufactured by SpaceX, an American aerospace manufacturer, space transportation services, and communications company.
Wiki/Biography
Sian Hayley Proctor [1]Sian Proctor – Twitter was born on Saturday, March 28, 1970 (age 51 years; as of 2021), at the Guam Memorial Hospital, Hagåtña capital village of the United States territory of Guam. Her zodiac sign is Aries.
When she was a child, she often switched places with her family due to her father's changing jobs. She lived a year in Hamilton, New Jersey, where she attended Shaner School.
She then moved to Nashua, New Hampshire, with her family. Sian then moved to Saint Paul in Minnesota, where they lived for five years, and later to other northern eastern US states. When she was fourteen, she moved to Fairport, New York. She did her high school graduation from Fairport High School, New York. She did a B.S. in Environmental Science from Edinboro University, Pennsylvania (1988-92). She did an M.S. in Geology (1994-1998) and a Ph.D. in Curriculum and Instruction: Science Education (1998-2006) from Arizona State University. [2]Sian Proctor – LinkedIn
Physical Appearance
Height (approx.): 5′ 5″
Eye Color: Dark Brown
Hair Color: Black (dyed blonde)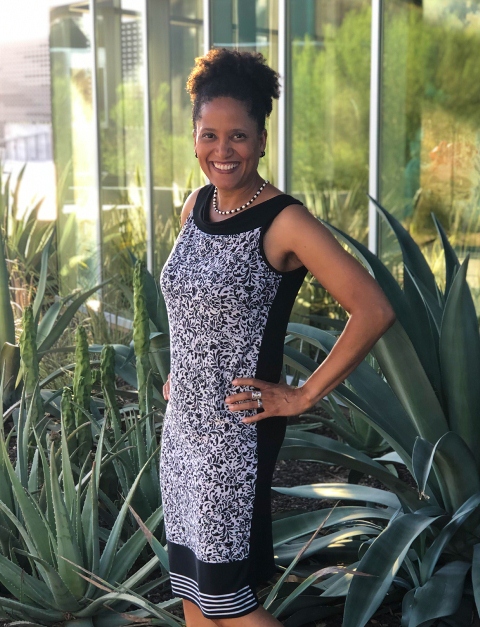 Family & Ethnicity
She is an African American. [3]Sian Proctor – Instagram
Parents & Siblings
Her father, Edward Langley Proctor Jr., was a Sperry Univac engineer who was working for NASA at the Guam Remote Ground Terminal during the Apollo era. After working for NASA, her father switched many jobs. When she was nineteen years old, her father passed away. Her mother, Gloria Deloris, worked at Mount Sinai Hospital, New York City. Her mother passed away in 2018.
She is the youngest of the four children of her parents. She has two brothers named Edward Langley Proctor III and Christopher Proctor and a sister named Robyn Selent.
Husband
She is married to Stephen Borth. The couple married on December 31, 2014. She met her husband for the first time during her sabbatical at Federal Emergency Management Agency's (FEMA) Emergency Management Institute.
Other Relatives
Her maternal great-grandmother, Rev. Elizabeth Powell, was an active community worker and was the founder of the organization called the South Side Prayer Band, which provided services such as cooking, cleaning, and raising money for the needy. She was a baptist minister and founded her church the World Fellowship Interdenominational Church in 1962 on Dewey Avenue.
In her life, Powell supported organizations such as NAACP and the Youngstown Human Rights Council. She was inducted into the Ohio Women's Hall of Fame in 2001. Reverend Powell also shared the stage with former US President Bill Clinton when he visited Youngstown on July 4, 1996; Clinton declared the Reverend Powell "the best-looking 94-year-old woman in the world."
Career
Early Career
In 1992, she began working as a video editor at WROC Channel 8, Rochester, New York. She worked there for two years and one month. She worked as a geology field school graduate teaching assistant at Arizona State University from July to August 1996. For the next two months, she worked as an earth science instructor under Upward Bound program at the GateWay Community College, Phoenix, Arizona. From May 2004 to July 2004, she worked as a project counselor of ecology under NASA Spaceflight and Life Sciences Training Program (SLSTP) at NASA.
Television
In 2010, she appeared in the American reality TV series 'The Colony (Season 2),' which was shot in New Orleans and telecast on the Discovery Channel. The series is set in the post-apocalyptic USA and has ten episodes. She was cast in the show after one of her friends recommended her, and she received a casting Facebook message from the Discovery Channel.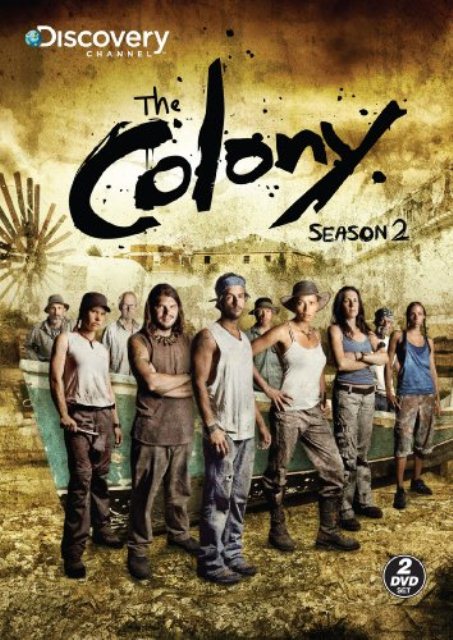 In 2012, she was seen in 'The STEM Journals: Season 1,' an American TV series for kids dealing with science, technology, engineering, and math (STEM). The series aired on Cox7 Arizona.
In 2016, she appeared in episode two titled 'Are We Alone' of the PBS TV series 'Genius by Stephen Hawking' hosted by Stephen Hawkings. Sian, along with two other individuals, is challenged to think like a genius in search of extraterrestrial life.
Between 2017 and 2018, she was a part of the show Science Channel's 'Strange Evidence,' which features a team of experts who analyze video footage that defies explanation. Other TV series in which she appeared are NASA's Unexplained Files (2019), A World Without NASA (2020), Working Over Time (2020), Phantom Signals (2020), and Ancient Unexplained Files (2021).
Space
In 2009, she was a finalist of the 2009 NASA Astronaut Selection Process, and she competed against 3,500 applicants. She was chosen as one of 47 finalists and got down to the Yes/No phone call from an astronaut. In the final round of the NASA selection process, she failed to become one of the nine astronaut candidates selected for the 2009 NASA Astronaut Group. She often gives inspirational speeches about how she almost became an astronaut. For the next ten years, she applied for NASA two times but failed. In 2020, she passed the NASA application. She was selected as a pilot (symbolizing prosperity) of the Crew Dragon mission Inspiration4, a spaceflight planned for four people aboard the SpaceX Resilience capsule. Talking about Inspiration4 to the Associated Press, she said,
It was like when Harry Potter found out he was a wizard, a little bit of shock and awe."
The flight is sponsored by the American billionaire businessman and pilot Jared Isaacman (Leadership), who will be on the flight along with the St. Jude employee Hayley Arceneaux (Hope), American data engineer and commercial astronaut Christopher Sembroski (Generosity), and Sian Proctor.
The crew of Inspiration4 is under commercial astronaut training by SpaceX. They are slated to take off on September 15, 2021, and return on September 18, 2021.
Science Education Outreach
HI-SEAS 
She was the education outreach officer for the Hawaii Space Exploration Analog and Simulation (HI-SEAS) mission, an analog habitat for human spaceflight, in 2013. HI-SEAS is based in an isolated position on the slopes of the Mauna Loa volcano on the island of Hawaii, which has Mars-like features. The mission was orchestrated by NASA, the University of Hawaii at Mānoa, and Cornell University, and lasted for four months. The focus of the mission was to determine food strategies for long-duration space flight and missions to the Moon or Mars. Proctor was hired by the Discover magazine as a photographer for Kate Greene's article Simulating Mars on Earth. She also filmed the Meals for Mars YouTube Series while in the Mars simulation.
In 2020, she completed the all-female SENSORIA Mars 2020 mission at HI-SEAS habitat.
PolarTREC
Sian was selected as the teacher of 2014 PolarTREC, a National Science Foundation (NSF)-funded program in which K-12 teachers participate in field research in the polar regions. She spent a month in the Utqiagvik (then Barrow), Alaska, and learned Historical Ecology for Risk Management and investigated the impact of climate change on the coastline and community.
ACEAP 2016
She was chosen as the 2016 Astronomy Chile Educator Ambassadors Program (ACEAP) ambassador, as she visited Cerro Tololo Inter-American Observatory (CTIO), Gemini South Observatory, and the Atacama Large Millimeter/submillimeter Array (ALMA) with eight other ambassadors. ACEAP is a National Science Foundation (NSF) program that sends K-16 formal and informal astronomy educators to US astronomy facilities in Chile. In 2017, she returned to San Pedro, Chile, in STEM education outreach activities with the local high school and was chosen to be the National Oceanic and Atmospheric Administration (NOAA) Teacher At Sea program in 2017. NOAA Teacher At Sea provides teachers with hands-on and real working experience at sea. She conducted Pollack research in the Bering Sea on the fisheries vessel Oscar Dyson and blogged about her experience with NOAA.
LunAres SPECTRA Mission 2018
She was a part of the two-week LunAres SPECTRA Mission, where she lived in LunAres habitat, Pila, Poland. The mission included a broad range of experiments on biological and living systems technology as well as studies on communication types and procedures.
JOIDES Resolution 2019
She was the education outreach officer on the JOEDES Resolution Expedition 383 – Summer 2019. The expedition is about the Southern Ocean and its currents and about how far they go to the South. She spent two months at sea with researchers to investigate the Dynamics of the Antarctic Circumpolar Current.
Teaching
She has been a South Mountain Community College professor, Phoenix, Arizona, for 21 years (as of 2021), teaching geology, sustainability, and planetary science. She is serving as the Open Educations Resource Coordinator at the Maricopa County Community College District, Tempe, Arizona, since August 2020. She finished a sabbatical at Arizona State University's Center for Education Through Exploration, creating virtual field trips. Her 2013-14 sabbatical was spent at the Federal Emergency Management Agency's (FEMA) Emergency Management Institute, where she developed their science of disasters curriculum. From October 2016 to August 2020, she was a guest lecturer at the Osher Lifelong Learning Institute. Since February 2020, she is the Vice President, Education of the Star Harbor Space Academy.
Writer
She wrote the book 'Meals for Mars: An Analog Astronaut Living and Cooking in a Simulated Mars Mission,' which was published by Psy's Creations, LLC in 2019. The book is a collection of stories and recipes that narrates her experiences living in a NASA-funded mars simulation for four months.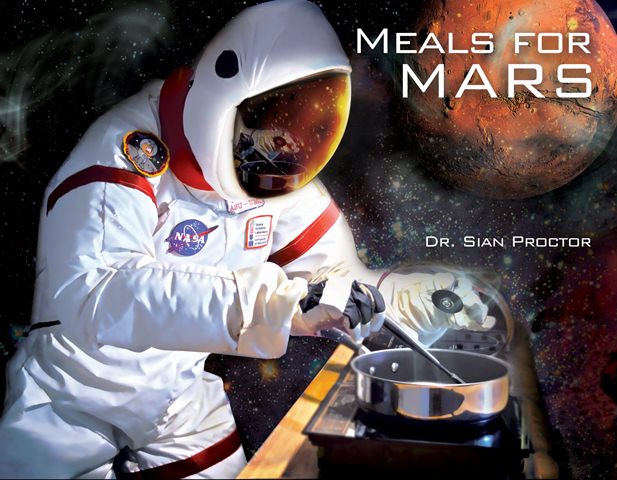 She is also the author of the website Analog Astronaut – Chasing Space on Earth's 'Space to Inspire' series, where she focuses on notions of space and how she uses her space to inspire.
Others
From 2006 to 2016, she worked as a proposal reviewer for the National Science Foundation (NSF), an independent agency of the United States government that supports fundamental research and education in all the non-medical fields of science and engineering. In 2019, she appeared in the American film 'Emulator' as 'Dr. Kaye Williams.'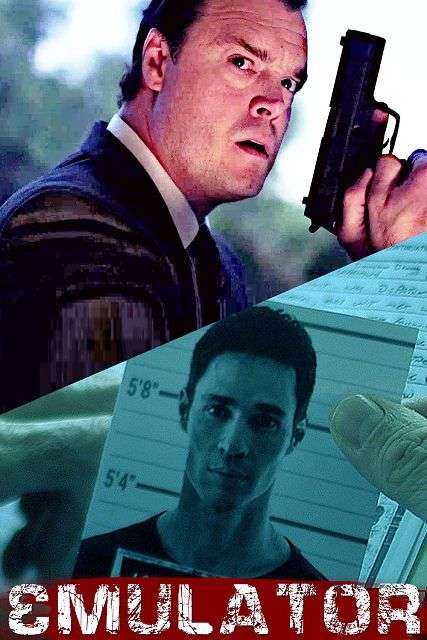 From 2019 to 2020, she worked as a chief executive officer for Flight Ready Systems, a consultancy specializing in field research, curriculum development, and science communications. She has also completed a 2-week Mars mission at the Mars Desert Research Station (MDRS). She is a NASA Solar System Ambassador and works on the Explore Mars board of directors, The JustSpace Alliance advisory board, the Science in the Wild board of advisors, the SEDS USA Advisory Board, and the National Science Teaching Association's Aerospace Advisory Board. She serves as a Major in the Civil Air Patrol and is also a member of the Arizona Wing Aerospace Education Officer (as of 2021). She was also a citizen scientist-astronaut candidate for Project PoSSUM (Septmber 2019-August 2020) and career and leadership motivational strategist and public speaker for Psy's Creation (January 2006-Present). She is also an international speaker, talking about leadership, making connections, maximizing opportunity, and exploring our world and beyond. She has also addressed several TEDx conferences.
Signature/Autograph
Favorites
Film: Harry Potter series
Aircraft: Vought F4U Corsair
Astronaut: Neil Armstrong
Facts/Trivia
She loves traveling, playing sports, and cooking in her spare time.
During the COVID-19 lockdown in the US, she stayed at home and did poetry and painting. Talking about it in an interview, she said,


I put my time and all of my creative energy into training myself to be an artist."

Almost all of her art pieces are done in the style of Afrofuturism and became centerpieces for the online marketplace that she had to achieve to participate in an astronaut competition. She said,

My art reflects the idea in my poem submission about 'JEDI' space [Justice, Equity, Diversity, Inclusion], and how we need to think about access to space. We all want that 'Star Trek' world, where you have representation and equal access to space. And when you start looking at how many female Black astronauts there have been at NASA, it's a poor showing. There's been just one Black astronaut assigned to the ISS in the past 20 years. You start thinking about all of the phone calls to schools, and the science videos they've done on the ISS, and there are no Black people in them. When kids are looking for role models in those places, we've got to be actively pursuing that 'JEDI' space."
Sian also likes photography, and her love of photography was fueled when her father gifted her Canon AE-1 in her teens.
As a child, she was very athletic and loved watching sports on television. She often participated in track & field and winter ski competitions in her school days.
As a child, she was labeled a tomboy for doing things not meant for girls and her love of sports. In a Twitter post, she wrote,


My mom was worried about me as a kid because I was so independent. I was labeled a "tomboy" which I learned early meant boys could do fun things that girls shouldn't do. I loved to fish, play sports, & most of all I loved building airplanes and dreaming of being a fighter pilot."
She joined the Civil Air Patrol, a volunteer organization with an aviation-minded membership, to become a military aviator, then an astronaut. But at 15, she got glasses, and her dreams shattered.
Being an athletic person, she is a part of an ice hockey team, has a pilot's license, and is scuba-certified.
She also participated in the 2-week faculty development seminar called 'Exploring Urban Sustainability in India.'
After appearing in The Colony, she solo-hiked the 500-mile Camino de Santiago pilgrim route in Spain.
In a Twitter post, she shared that her biggest inspiration was her father. According to her,


What I loved about my dad is he supported me w/ EVERYTHING I wanted to do. I liked building model airplanes so he took me to the hobby store. I wanted a Rambo knife -he bought it for me. I wanted to play baseball -not a problem. He never told me I couldn't do it."

Sian considers herself a '#NASA Moon celebration baby' because she was born eight and a half months after Neil Armstrong took his first steps on the moon.
She is an animal lover and owns a pet goat.