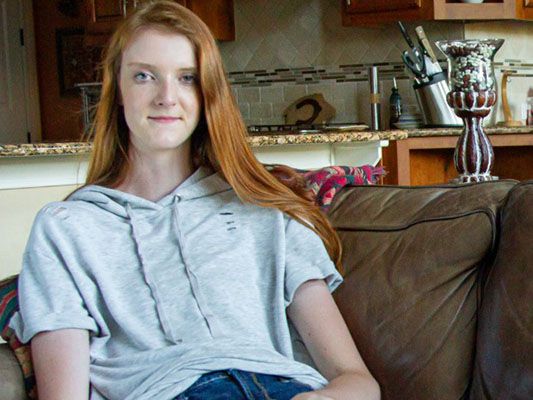 Maci Currin is a Texas-based aspiring model who made the Guinness World Record (2021 edition) for having the world's longest legs (female).
Wiki/Biography
Maci Currin was born in 2003 (age 17 years; as in 2020) in Cedar Park, Austin, Texas. As of 2020, she is studying in high school and is planning to move to the UK for further studies.
Physical Appearance
Height: 6' 10" [1]Yahoo News
Eye Color: Blue
Hair Color: Brown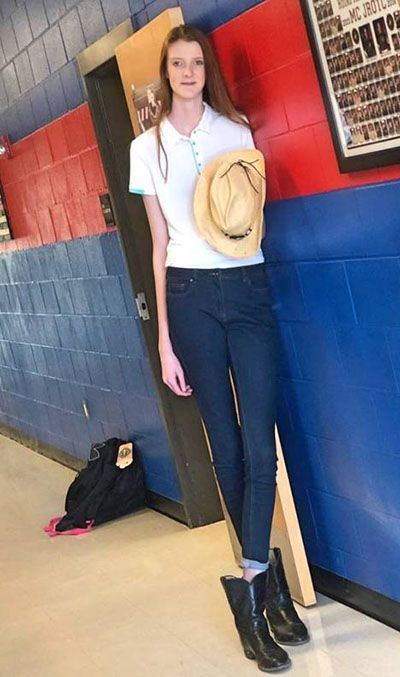 Family & Ethnicity
Maci Currin was born to Trish and Cameron.
She has a brother named Jacob.
Guinness World Record
In 2018, Maci realized that she had longer than average legs after she went out shopping and couldn't find a pair of leggings; she was asked whether she wanted a custom pair of leggings. Later, she looked over whether she could have an official title for world's longest legs in the Guinness Book of World Records. In October 2020, the 2021 Edition of Guinness World Record was published and she made the record of having the world's longest legs (female) and longest legs on a teenager. She has broken the Guinness World Record of Ekaterina Lisina of Russia, who previously held the title of having the longest legs at 132.8 cm. Maci's left leg measures 135.267 cm (53.255 in), and her right leg measures 134.3 cm (52.874 in). [2]Guinness World Records
Facts/Trivia
When Maci was born, she was only 19 inches tall. When she was 18 months old, she was 2 ft 1 in. When she was nine, she was already 5 ft 7 in tall.
She is also the tallest one in her family; while her mother is 5 ft 7 in, her father is 6 ft 5 in, and her brother is 6ft 3 in tall.
As a tall person, she faced a lot of challenges. According to her,


It can be hard to fit through certain doorways, get into cars, or have clothes fit just right."

But, she encourages people to accept their physical attributes rather than hiding them.
Although having long legs is a disadvantage, it also has an advantage as she plays volleyball in her school. In 2019, she participated in the USA Volleyball Girls Junior National Championships with her high school team.
Despite her long legs, Maci is a few inches shorter than the world's tallest living woman, Sun Fang from China, who has a height of 7 ft 3 in. She's also far off the tallest women ever in the history of the world – Zeng Jinlian from China, who measured 8 ft ​1 3⁄4 in and died in 1982.