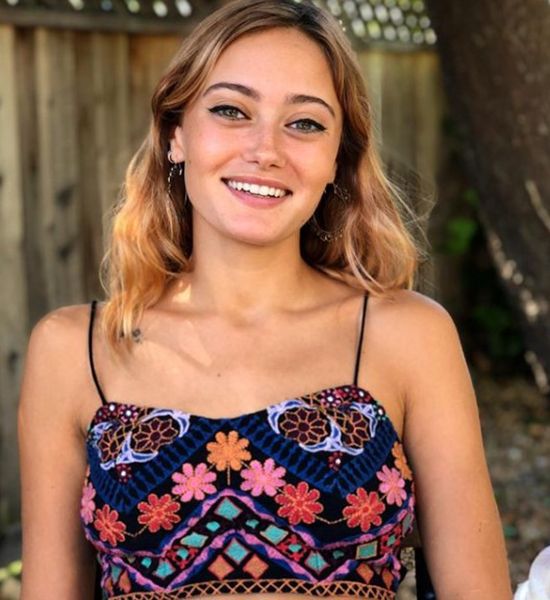 Ella Purnell is an English actress who is known for her roles in the American television series Sweetbitter (2018) and Army of the Dead: Lost Vegas (2021).
Wiki/Biography
Ella Summer Purnell [1]Companies House was born on Tuesday, September 17, 1996 (age 24 years; as of 2020), in the London Borough of Tower Hamlets, East London, England. Her zodiac sign is Virgo.
She studied at Forest School in London, the City of London School for Girls, and The Young Actors Theatre Islington. At the same time, she also studied at Sylvia Young Theatre School in London, where she took weekly classes of acting, singing, and dance. While pursuing her schooling, she got into many acting projects, which helped her pay for her school tuition. She intended to attend a university and study English, film, or psychology but never went. [2]Evening Standard In August 2018, she shifted to Brooklyn, New York.
Physical Appearance
Eye Colour: Hazel
Hair Colour:  Golden Brown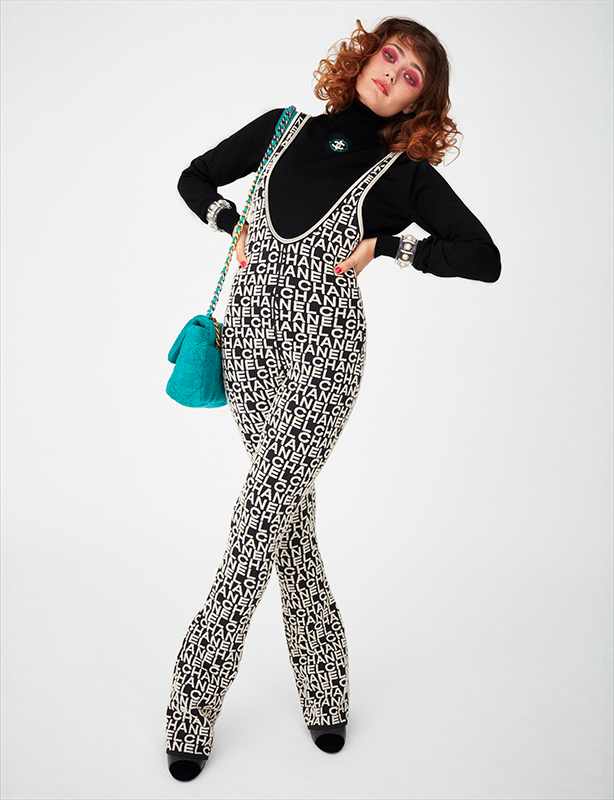 Family,
Ethnicity & Relationships
Parents & Siblings
Ella was born to Suzy Purnell and Simon Reid. Soon after she was born, her parent's split up. Ella stayed with her mother but remained in touch with her father.
Her father remarried a woman named Isabelle and had three sons with her: Enzo Reid, Noa Reid, and Leon Reid. Ella is close to all her three half-brothers.
Her mother, on the other hand, got married to Jon Squirrell, and together they run the Shoreditch House from The Vault gym in London.
Relationships
She was once in a relationship with James Coates, an English musician and singer-songwriter.
She was once rumored to be dating the American actors Brad Pitt and Tom Holland.
As of 2021, she is dating the Canadian-Italian actor, musician, and model Rob Raco.
Career
Theatre
In 2008, she made her stage debut with the play 'Oliver!' at the Theatre Royal, Drury Lane in London, as a part of a children's ensemble and remained in the show for a year. In 2017, she played the role of 'A' in the play Natives by Glenn Waldron, which took place at Southwark Playhouse in London and was directed by Rob Drummer.
Films
Towards the end of her time in Oliver!, she auditioned for the British romantic tragedy film 'Never Let Me Go,' and made her film debut in the role of 'young Ruth C' in 2010.
She has acted in British films: Ways to Live Forever (2010), Intruders (2011), Kick-Ass 2 (2013), and Churchill (2017). She made her American film debut with the film Maleficent (2014) as 'Teen Maleficent.'
She has acted in the American films: Wildlike (2014), The Legend of Tarzan (2016), Miss Peregrine's Home for Peculiar Children (2016), UFO (2018), and Army of the Dead (2021). In 2017, she played her first lead role of 'Mia' in the American film 'Access All Areas.'
She has also acted in the short films Candy (2011), Right Place Wrong Tim (2018), and Oksijan (2018).
Television
She made her television debut with the British television film 'Cyberbully' as 'Megan;' the movie aired on Channel 4 in 2015.
She made her series debut on television with 'Ordeal by Innocence' (2018) in the role of 'Hester Argyll.'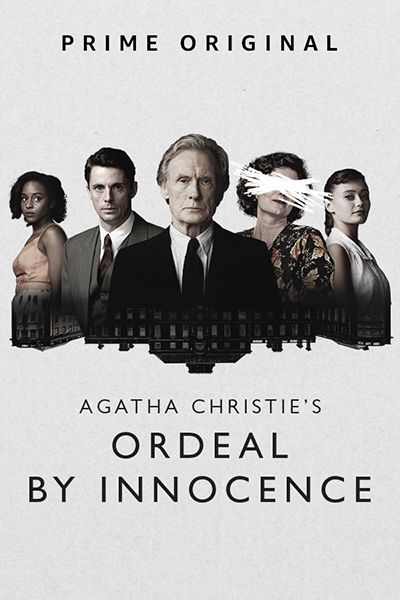 She made her American television debut with the Starz show 'Sweetbitter' (2018), based on Stephanie Danler's internationally best-selling novel of the same name, in the lead role of Tess.
She has also acted in the American series Belgravia (2020), Army of the Dead: Lost Vegas (2021), and Yellowjackets (2021).
Awards & Achievements
For the Film 'Wildlike' (2014)
Best Actress Award at Los Angeles Independent Film Festival in 2015
Best Female Performance Award at Gasparilla International Film Festival in 2015
Best Actress – Feature Film Award at Twister Alley International Film Festival in 2015
Best Actress Award at Myrtle Beach International Film Festival in 2015
Best Actress Award at Richmond International Film Festival in 2015
Best Actress Award at Brooklyn International Film Festival in 2015
Others
Named one of the Top 10 UK Stars of Tomorrow by Screen International in 2010.
Autograph
Favorite Things
Actress(s): Audrey Hepburn, Marilyn Monroe, Helena Bonham Carter
Beverage: Vanilla Cappuccino
TV Show(s): Downton Abbey (2010), The Fairly OddParents (2001)
Film(s): Charlie and the Chocolate Factory (2005), Alice in Wonderland (2010), Beetlejuice (1988), Clueless (1995)
Film Director: Tim Burton
Travel Destination(s): Venice in Italy, Biarritz in France, Deauville in France
Book: 'It's Not OK to Feel Blue (and Other Lies): Inspirational People Open Up About Their Mental Health' by Scarlett Curtis
Facts/Trivia
She likes to sing, play the piano, read, and write music in her spare time.
In her teen years, she played the younger versions of roles of the actresses Keira Knightley, Angelina Jolie, and Margot Robbie. This became a joke in her family that she was going to make her career playing younger selves of the other actresses.
Although she knows how to play the piano, for her role in Ordeal by Innocence, she had to learn Chopin's Nocturnes. Talking about it in an interview with BBC, she said,


I had to learn Chopin's Nocturne No 4 or 5, I used to play the piano when I was a kid but hadn't played for ages, so sitting at a piano wasn't completely alien to me but you do forget just how hard it is to play! It took me three months to learn five bars. It was really tough but really nice to do and I've slowly got back into my piano. And for Hester, it is another expression of her and who she is. She was taught to play with a book on her head and play these classical pieces. I imagine in her spare time she dreams of going to Greenwich and playing jazz, wearing trousers and drinking wine and just being herself which she never gets to explore."
Music is an integral part of her life, and she goes to jam at Ronnie Scott's Jazz Club, Queen of Hoxton club, and The CLF Art Cafe in London, whenever she has time. She even started playing instruments and singing in the Blues and Jazz band.
She has also played 'Morland Kate' in the audiobook 'Northanger Abbey' by Jane Austen, directed by Kate Jones.
Ella suffered from anxiety and depression while growing up due to which she became a YoungMinds (children and young people's mental health charity) ambassador. According to her,


I have always felt passionate about talking openly and removing the stigma around mental health after my own struggles as a teenager with anxiety, depression and self-harm left me feeling alone and unable to ask for help. Looking back, despite the fact almost half the class were struggling with different issues, we had no idea who or where to turn to."
She even does event managing for Educate2Eradicate, an organization raising awareness about child-forced marriage and female genital mutilation. According to her,


We provide safeguarding training for people. We train teachers and do assemblies and workshops with kids to educate them about these practices, to just make them aware that there are options. I'd spend my whole life working with young people if I could. I think they're incredible."
According to Ella, her biggest pet peeve is when someone 'SSHH' her while she is talking. She says,


That upsets me. My brothers do it so much. I'll be saying something and they'll go 'Sh!', and it goes with the hand gesture as well, it makes me want to strangle them."

She also gets annoyed if she has to share her cutlery with anyone or by anyone who tries to take food off her plate.

I don't like when people take food off my plate like if you want that food you could order that, it's my food. Like if I offer it's fine, but don't take it without asking — it's food, its important to me!"
She is also the brand ambassador for Chanel, a brand that she is seen wearing usually on the red carpet.
According to Ella, before she bagged Sweetbitter, she wasn't sure about continuing acting as her career. According to her,


I thought, I'm 21, I haven't had a job in a while, I really don't know if this is a job I want to continue doing. The roles I was being offered were the girlfriend of the main, male character; a female that needs saving; or the goal, something that is wanted. Just there to be a sex object, portrayed as weak, pretty, nice."
When Ella was 15-16 years old, she was having trouble in her school with some classmates and her boyfriend due to which she started harming herself, which she did for a long time before her mother found out. She then started learning about mental health and depression, which she believed only happened if your parents died, or you were really ill, and about to jump off the bridge. She did not feel comfortable talking about it to her mother back then and hid it. She said,


Had this happened to me now I'd feel able to say, 'Mum, I need to take some time off school, or, Mum, I am suffering from this thing. Self-harm is not about attention — I hid [my scars] for six months, wore long T-shirts, covered them up with make-up. It's about punishing yourself, for people who dislike themselves or suffer from insecurity or self-doubt. They want to hurt themselves because they think they deserve it: that's where I was at. You know it's wrong, you don't want to worry about other people, but if you are in that headspace it feels good. I'm sure it releases adrenaline or something, it made me calm, and for that reason for me, it became an addiction. I had to work very hard to remove my trigger points and to create a safe space so I wouldn't become tempted to get back into it again. I still have the scars and it's something that I did that I will always regret: it hurt a lot of people around me and it's on my body forever. It's something I never felt comfortable talking about before."
She likes to drive and owns a 2019 Toyota Prius C.
Ella is an avid dog lover and posts pictures with them on her social media accounts wherever she finds them.
Ella has several tattoos on her body. There is a pinky promise tattoo on the side of her left chest, barbed bee and dancing girl tattoos on her left thigh, an octopus tattoo on her left forearm, two Cherub tattoos on the right side of her back, koi fish tattoos on the back of her arms, a female symbol tattoo on the side of her right arm, and constellation tattoo above her right chest.