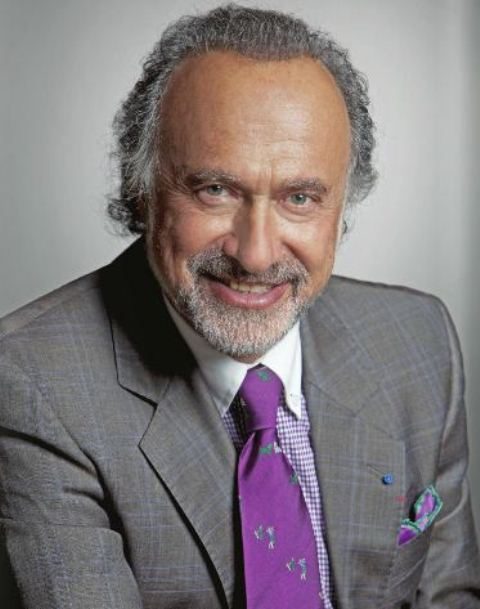 Olivier Dassault was a French politician, photographer, and billionaire who served as a deputy in the National Assembly of France.
Wiki/Biography
Olivier Dassault was born on Friday, June 1, 1951 (age 69 years at the time of death), in Boulogne-Billancourt, France. His zodiac sign is Gemini. In 1974, he graduated from École de l'air in Salon-de-Provence as a combat engineering officer and pilot. He completed his DEA (Diplôme d'études approfondies; equivalent to a Master's degree) in Mathematical Decision Sciences in 1976. In 1980, he did his Doctorate in Management Computing. [1]Dassault Aviation – Olivier Dassault
Physical Appearance
Eye Color: Green
Hair Color: Salt & Pepper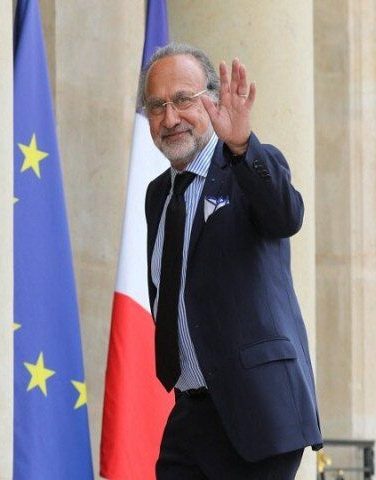 Family &
Ethnicity
He belonged to a family of Jewish origin with the surname 'Bloch.' His grandfather changed his surname to 'Dassault' and converted to Catholicism later in his life. [2]The Times of Israel
Parents & Siblings
He was born to Serge Dassault, businessman and politician, and Nicole Raffel.
His brother, Laurent Dassault, is a businessman. He had another brother named Thierry Dassault. He had a sister named Marie-Hélène.
Wife & Children
In 1989, he got married to Carole Tranchant and later got divorced.
In 2009, he got married to Natacha Nikolajevic.
He had three children; Héléna (born in 1990); Rémi (born in 1995); Thomas (born in 2011).
Other Relatives
He is the grandson of Marcel Dassault, a French industrialist and founder of Dassault Group.
Career
As an Air Force Officer
In his career as an Air Force officer that began in 1975, he served as a professional IFR pilot and Reserve commander for the French Air Force, where he set the highest speed records:
1977: New York to Paris in a Dassault Falcon 50 (with Hervé Leprince-Ringuet)
1987: New Orleans to Paris in a Dassault Falcon 900
1996: Paris to Abu Dhabi in a Falcon 900 EX
1996: Paris to Abu Dhabi in a Falcon 900 EX (both jointly with Guy Mitaux-Maurouard and Patrick Experton)
As a Businessman
After his grandfather died in 1986, his father appointed him as the Deputy Director of Dassault Falcon Service, SARL, and Director of the Civil Aircraft Strategy of Dassault Aviation. He was the Vice-President of the Valmonde publishing company, which publishes magazines like Le Spectacle du monde, Jours de Chasse, and Valeurs actuelles.
He also administered Socpresse publishing corporation, which published conservative daily newspaper Le Figaro, the weekly magazine L'Express, and weekly Le Journal du Dimanche.
In 2011, he was made the President of the Board of Directors of the Dassault Group, but later resigned from the position citing that his role as a businessman was incompatible with his mandate as a deputy; he was replaced by his sister, Helen.
As a Politician
After serving in the Council of Paris (1977-1989) alongside the mayor Jacques Chirac, he fought the general election on the candidature of Rally for the Republic (RPR) from Oise's 1st constituency in 1988 and won it.
He won again in the 1993 election on RPR candidature. He served as Deputy of Oise's 1st constituency on Union for a Popular Movement (UMP) candidature in 2002, 2003, and 2007 election, and Les Républicains (LR) candidature in 2012 and 2017. He also wanted to pursue local politics and fought the municipal election from Beauvaisis in 1989 and was elected as the municipal councilor. In 1995, he fought municipal election from Beauvais again but faced defeat. In 1992, he became the vice president of the Regional Council of Picardy. As a part of the UMP Party at the National Assembly, he headed the finance committee; from 1993 to 1997, he served as the special rapporteur of the foreign trade budget; in the 12th legislature, he was the special rapporteur of the budget of culture; in the 13th legislature, he was the special rapporteur of the foreign trade budget. He served various positions as the Head of the Parliament including Parliamentary Intergroup on Communication (1995-96), President of Partenariat France club (Since 1996), and President of entrepreneurs committee for the Republicans (2015). Among these positions taken as a parliamentarian, Olivier Dassault supported the reinstatement of the death penalty in France. In April 2004, Olivier signed a bill that aimed to restore the death penalty for perpetrators of acts of terrorism. In 2011, he declared that he was against the legalization of same-sex marriage.
Photography
At the end of the sixties, he began portrait photography. At first, he photographed French film actresses Jane Birkin, Isabelle Adjani, and Isabelle Huppert, and later turned to Abstract photography.
He published thirteen works of photography with its exhibitions in France and other places like Houston, Jerusalem, and Palm Springs. His first work was 'Oniropolis' (1977).
Other Works
He started his work in the French entertainment industry as a film producer and later opened an advertising agency (which he later handed to someone else). In 1975, he began composing music for the short film 'Camera.' He made his film debut as a composer with 'A Straight Laced Girl' (1977) and went on to compose for the French films Question of Love (1978), Immoral Women (1979), Dumb But Disciplined (1979), Une robe noire pour un tueur (1981), and Les diplômés du dernier rang (1982). He made his television debut as a composer with the French series 'The Crime of Ovide Plouffe (1984).' In 2007, he turned writer with his book 'La France en majuscules.'
Honors &
Achievements
Chevalier de la Légion d'honneur
Officier de l'ordre national du Mérite
Officier de l'ordre des Arts et des Lettres
Ranked 361st in the Forbes Billionaires List 2020
Death
On March 7, 2021, aged 69 years, he died in a helicopter crash in Touques in northwestern France, when he going on a weekend to his holiday home in Normandy. The pilot also died in the crash. After his death, the Lisieux public prosecutor's office (Calvados) announced that it had opened a judicial investigation for manslaughter.
Net Worth
As of September 2020, his net worth was $4.7 billion, and he was considered the 361st richest man in the world. [3]Forbes Billionaires List
Properties
Corales in Puntacana Resort and Club in Punta Cana, with his wife
An estate in Sologne, one of the most popular with authentic hunter owners
Properties in Salbris and Les Châtelliers-Châteaumur of France
Favorite Things
Photographer(s): Lucien Clergue, Sarah Moon, Helmut Newton, Bettina Rheims, Peter Beard, Olivier Föllmi, Ernst Haas
Book: 'L' œil écoute' by Paul Claudel
Beverage: Russian Earl Grey Tea
Facts/Trivia
In his leisure time, he liked golfing, swimming, playing chess, reading, and going out to art exhibitions.
One of his hobbies included hunting, which he usually did in Sologne, a place popular among hunters.
He was an heir to his family's aerospace and software group of companies, Dassault Group, which started during World War I after his grandfather, Marcel, founded Dassault Aviation and sold propellers during the war; the group builds famous rafale warplanes. The family owns a winery. In 2018, Forbes estimated the Dassault family to be $22.6 billion.
Olivier Dassault founded 'Association d'Entraide,' which was formed to support the elderly and disadvantaged in the department of Oise.
In July 2002, he founded 'Génération Entreprise' with Jean-Michel Fourgous and Hervé Novelli. Génération Entreprise is a parliamentary study group that he chaired from October 2012 to his death. Génération Entreprise is associated with 120 parliamentarians.
He also chaired the friendship group of France and Saudi Arabia to the National Assembly during the 14th legislature.
Talking about his style of photography and inspiration behind his photos in an interview, he said,


Several great photographers have marked me. I am a colorist and yet I admire the masters of black and white: Ronis, Steichen, Doisneau. Brassaï's passion for sidewalks and walls opened my eye to street art. I am also touched by the way in which Lucien Clergue, Sarah Moon, and Helmut Newton showed the body. There would be many other artists to mention such as Bettina Rheims, Peter Beard, Olivier Föllmi… Not to mention Ernst Haas, particularly important for understanding my turn towards abstraction. I liked to treat faces like landscapes, with a bucolic bias! Architecture and my taste for modern art later led me to explore the beauty inherent in the visual harmony of building facades, balconies or a row of chairs. The need to free myself from painting opened me to a more abstract vision of everyday life. "
He was pretty shy as a teenager and started photography by clicking pictures of his sister and his girlfriends. Soon, he got attached to photography and decided to become a photographer. However, his parents wanted him to become an engineer and had other goals for him. They gave him the condition that he could do whatever he wanted, instead, he should become an engineer first. Talking about it in an interview, he said,


I was a pretty shy teenager when I first started out, and holding the device helped me assert myself, both to the outside world – young girls! (laughs). The camera has become my accomplice, my intimate, a part of me. I invested in photography with much more curiosity and taste than for other disciplines. I have experimented in every way! Then the recognitions that followed, the sharing, when I started showing my images, only established the need I felt to create and express myself with this medium. It showed me that I was choosing the right path."
Olivier Dassault is also the composer of the anthem of the National Assembly, giving the institution another face of his creative personality.