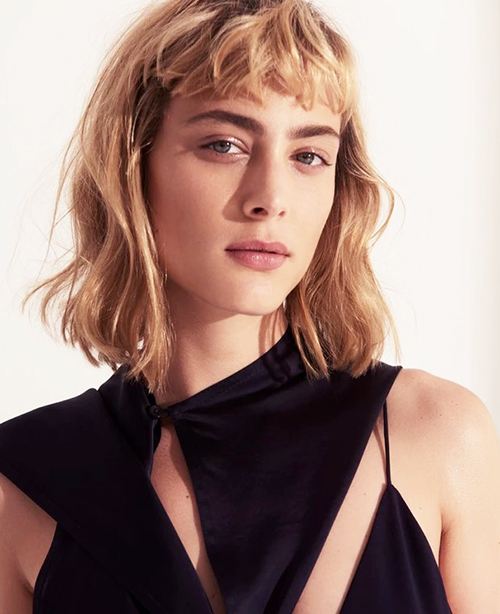 Nora Arnezeder is a French actress and singer who is known for her performance in the French films Paris 36 (2008) and Angélique (2013) and the American film Army of the Dead (2021).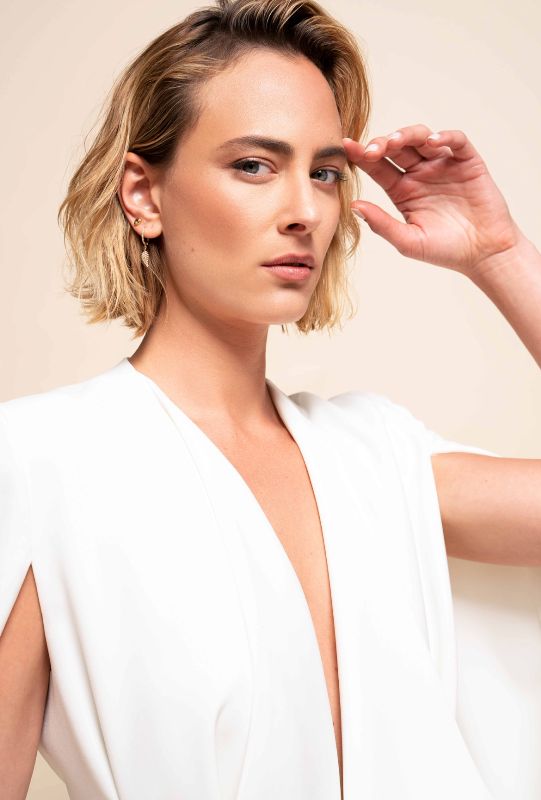 Wiki/Biography
Nora Arnezeder was born on Monday, May 8, 1989 (age 33 years; as of 2022), in Paris, France. Her zodiac sign is Taurus.
When she was two years old, she shifted from Paris to Aix-en-Provence city with her parents. At the age of fourteen, she traveled to Bali in Indonesia and lived there for a year. At the age of sixteen, she returned to Paris and studied singing and acting at Académie Internationale De La Danse Et De Théâtre in Paris. While studying in high school, she attended Cours Florent in Paris and studied acting, dancing, and singing there. [1]Cours Florent -Alumni She left her high school in the middle to do acting. [2]Elle France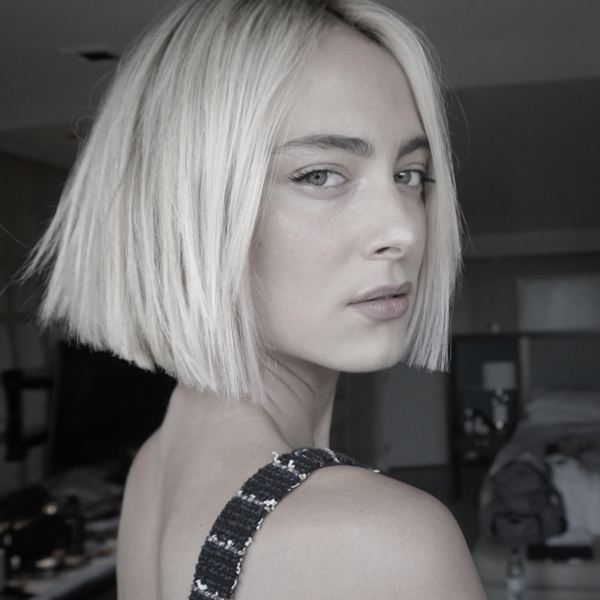 Physical Appearance
[3]Madame Le Figaro Height: 5' 7"
Eye Color: Blue
Hair Color: Blonde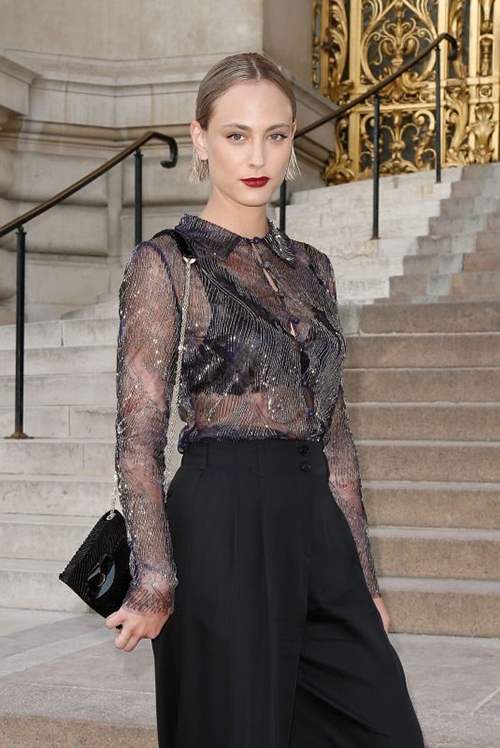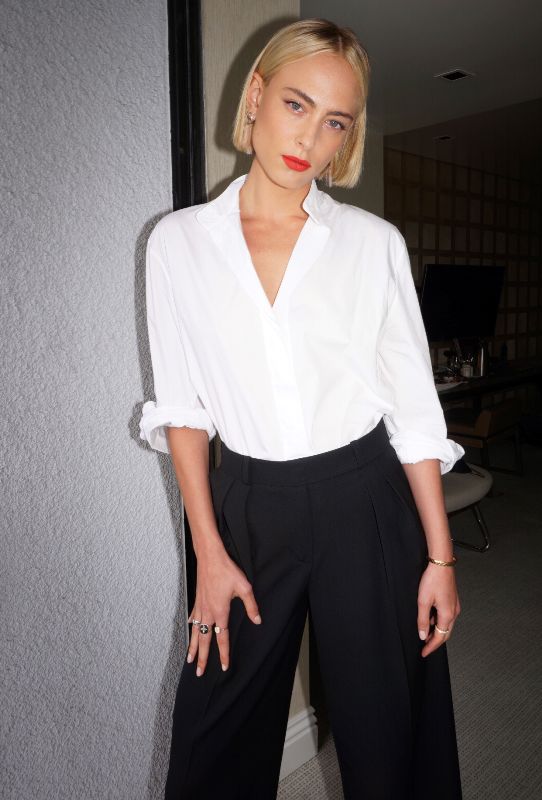 Family &
Ethnicity
Nora Arnezeder's father is an Austrian Catholic and her mother is an Egyptian Jew. From her mother's side, she is a descendant of the Sephardic Italian family that migrated to Alexandria (Egypt) before the First World War. She says,
I grew up in this nostalgia, in the memory of the smell of jasmine, hookah, and Turkish delight."
In 1956, after Gamal Abdel Nasser (Egypt's former president) nationalized the Suez Canal, the Schinasi family (her mother's family) moved to France. She has a bohemian-hippie upbringing. [4]Madame Le Figaro
Parents & Siblings
Her father's name is Wolfgang Arnezeder and her mother's name is Piera Schinasi. She has a sister named Léa Arnezeder who is also an actress.
Relationships
In 2008, she was in a relationship with the French actor Gad Elmaleh.
In 2014, she was rumored to be in a relationship with Orlando Bloom. She was also in a relationship with the French filmmaker Christophe Barratier once. As of 2021, she is in a relationship with the English actor Guy Burnet.
Career
Television
In 2006, she made her television debut with the French TV series 'Commissaire Valence' as 'Chloé.'
She acted in the French TV series R.I.S. Police scientifique (2007) and Xanadu (2011). Her telefilm debut was with the French film 'Graduate at 70!' (2007) as 'Elsa.'
She made her American TV series debut with 'Zoo' (2015-16) as 'Chloe Tousignant.'
She also acted in the American TV series Mozart in the Jungle (2014-2018) and Leopard Skin. She made her British TV series debut 'Origin' (2018) as 'Evelyn Rey.'
She also appeared in the British TV series Riviera (2017-2020).
Films
She made her film debut with the French film 'Les deux mondes' as 'Lyri' in 2007.
In 2008, she appeared in the French film 'Paris 36' (also, Faubourg 36) in which she played 'Douce,' her first major role. In the film, she performed in 'Loin de Paname,' a song nominated for Best Original Song at the 82nd Academy Awards. She was seventeen years old when she was cast in the film. The film's director Christophe Barratier, who found her too young for the role, rejected her initially. Next time, she showed up in adult clothing with a mature look and she bagged the film.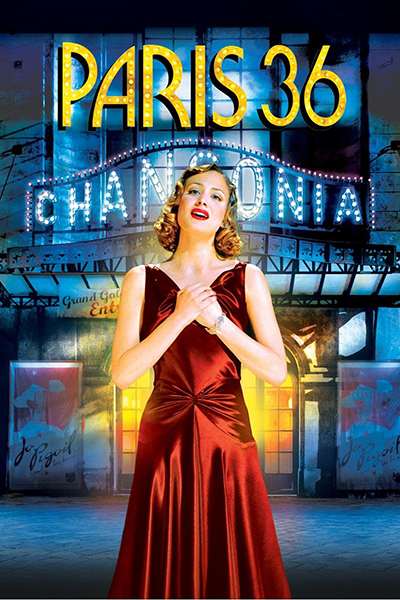 She also appeared in the French films La croisière (2011), Maniac (2012), What the Day Owes the Night (2012), Angélique (2013), Fiston (2014), and Déflagrations. She made her Hollywood debut with the film 'The Words' (2012) as 'Celia.'
She then appeared in the American films Safe House (2012), In the Cloud (2018), Berserk (2019), Faraway Eyes (2020), and Army of the Dead (2021). In 2021, she made her German-Swiss debut with the English-language film 'Tides' as 'Blake.'
In 2021, she made her Indian debut as 'Juliet' in the English-language film 'Le Musk,' which is the directorial debut of India's one of the most celebrated music producers A. R. Rahman.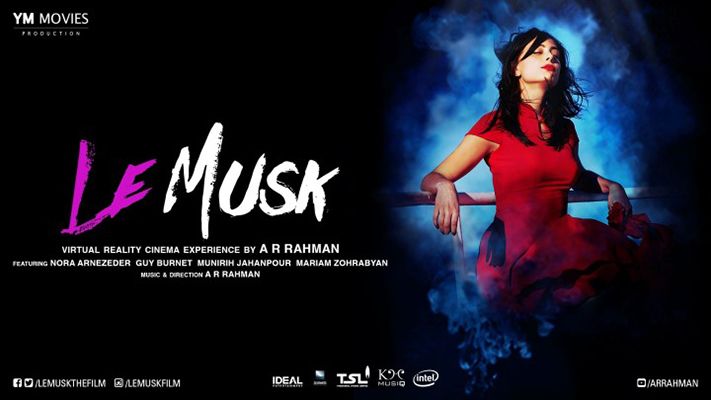 Other Works
She turned director with the short film 'The Interesting Life Of Paul Chanoui.' In 2010, she sang a duet with Féloche on his re-arrangement of the song 'Singin 'in the Rain.'
She has also worked in theater and acted in the plays Après Tout, si ça Marche… (2012) at Théâtre National de Nice and You Will Remember Me (2018). In 2009, she became the face of Guerlain's fragrance 'Idylle.'
She is also a singer and sings with a group in Louisiana.
Awards & Achievements
Lumiere Awards, France for Most Promising Young Actress for the film Paris 36 in 2009
Étoiles d'Or, France for Best Female Newcomer for the film Paris 36 in 2009
Signature/Autograph
Favorite Things
Food: Grilled Fish, Fennel or Chive casserole eggs
Alcoholic Beverage: Champagne
Restaurant(s): Le Villaret in Paris, Hôtel Mathis in Parus
Film Director(s): Claude Miller, Laurent Cantet, Cédric Klapisch, Jacques Demy
Actor(s): Mathieu Amalric, Sacha Guitry, Eugène Ionesco, Georges Feydeau, Sean Penn, Abdelattif Kechiche
Actress(es): Marion Cotillard, Diane Kruger, Audrey Hepburn, Maïwenn
Singer(s): Carla Bruni, Barbara, Yael Naim, Frank Sinatra, Stacey Kent, Alicia Keys, Billie Holiday, Alanis Morissette
Song: Aux Armes Et Caetera (La Marseillaise) by Serge Gainsbourg
Book: Chess: A Novel by Stefan Zweig
Film(s): Bridget Jones film series, What the Day Owes the Night (2012), Le Coup De Sirocco (1979), Le Grand Pardon (1982), Cloclo (2012), The Umbrellas of Cherbourg (1964), The Night of the Hunter (1955)
Musician(s): Frédéric Chopin, Quincy Jones, Holly Johnson
Music Genre: Jazz, Rock, R&B
Band(s): CocoRosie, Red Hot Chili Peppers, Morcheeba, Faithless
Fashion Brand(s): Dior, Valentino
Musical(s): Chicago by Ebb and Bob Fosse, My Fair Lady by Alan Jay Lerner
Cosmetics Brand(s): Chanel, Kiehl's
Facts/Trivia
When Nora is not acting, she writes songs while playing her guitar at home. In her spare time, she also likes to sing, swim, and sunbathe. She also practices yoga intensely.
Her maternal grandfather was a stage writer and actor, who lived his life performing on stage.
When Nora's father was 16 years old, he left Austria to go around the world by boat. At each stop, he did jobs like picking apples and cotton and serving in bars. When he was in Bali, he met Nora's mother. Both her parents got married and settled in Bali. Before her birth, her family moved to Paris for Nora to study comedy, singing, and music.
While she was growing up, she attended acting classes but did not think of becoming an actress even though she loved acting. Her sister was more into acting and she was more into singing. In her early teens, Nora and her sister wrote a play to perform in from of family members and friends. One day, her mother invited some of the cast and director (of the play they had watched that evening) to their house for drinks. Her mother announced that both of her daughters were going to perform for them. Their performance was well received. While most of the people said that her sister was an actress and she was a singer, Anouk Grinberg, the lead actress, said


They are both actresses!"

This somehow struck her and opened her mind to acting as a potential career.
She has her sister, Léa's, first name inked on her right arm, and her sister has her first name inked on her arm.
According to her, she always carries her diamond ring (given by her mother), also her lucky ring, which she bought at Baby Buddha, Rue des Saints-Pères in Paris.
In music, she likes jazz, rock, and R&B. She adores singers like Alicia Keys, Billie Holiday, and Alanis Morissette.