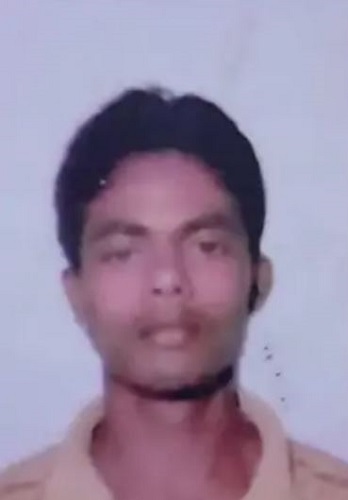 Vijay Yadav is an Indian gangster and sharpshooter who is infamous for killing Sanjeev Jeeva, an Indian gangster in broad daylight at Lucknow's Kaiserbagh Court in Uttar Pradesh on 6 June 2023.
Wiki/Biography
Vijay Yadav aka Anand Yadav [1]Amar Ujala was born on Monday, 10 August 1998 (age 25 years; as of 2023) in Kerakat, Jaunpur, Uttar Pradesh. His zodiac sign is Leo. His ancestors are from Sultanpur, Uttar Pradesh. In 2012, he cleared his class 10 examination from the Board of High School and Intermediate Education, Uttar Pradesh.
In 2014, he did class 12 at a school in Jaunpur, Uttar Pradesh. Later, he pursued BCom at Mohammad Hasan Post Graduate College, Jaunpur, Uttar Pradesh. [2]Amar Ujala
Physical Appearance
Height (approx.): 5′ 7″
Hair Colour: Black
Eye Colour: Black
Family
Parents & Siblings
His father, Sama Yadav, owned a sweets shop. His mother's name is Nirmala Devi. His elder brother, Swatantra Yadav, works in a private firm in Delhi. His younger brothers, Satyam Yadav and Sundaram Yadav, are school students.
Wife
Vijay Yadav is unmarried.
Career
After the coronavirus lockdown was lifted in India, Vijay moved to Mumbai to work at Tata Pipes company. According to his family, he was not happy with his job there, and in May 2023, he returned to his village. He then started searching for a job in Lucknow, Uttar Pradesh.
Criminal History
According to sources, Vijay Yadav does not have a long criminal history. His name was involved in only two cases which were:
Abduction of a Teenage Girl
Vijay's father, Sama Yadav, used to own a sweet shop in Deogaon, Azamgarh. Vijay would often go to the shop and help. One day, while he was at the shop, he met a teenage girl. Initially, they became friends and soon, started developing feelings for each other. On 10 July 2016, Vijay and the teenage girl decided to run away from their homes. Vijay's family came to know about it on 25 July 2016 when their neighbours informed them that the shutters of their sweet shop had been closed for a few days. Since Vijay's family was occupied with his elder brother's wedding, they assumed that Vijay was taking care of the shop. However, when they arrived at the shop, they discovered that Vijay was missing. The girl's family had already filed a complaint against Vijay under the Protection of Children from Sexual Offences (POCSO) Act at the Deogaon Police Station in Azamgarh. Vijay was later arrested and sent to jail. However, the case was resolved outside of court with the involvement of the girl's family. [3]Amar Ujala
Violation of COVID-19 Guidelines
Another case was filed against him in 2020, during the coronavirus pandemic. A case was filed against him under the Epidemic Act at Kerakat Kotwali in Jaunpur, for violating the COVID-19 guidelines.
Shootout of Sanjeev Jeeva
On 7 June 2023, the Indian gangster Sanjeev Jeeva, who was a close aide of the Indian politician and gangster Mukhtar Ansari was shot and killed by unidentified attackers inside the SC/ST court in Lucknow. The attackers were dressed as lawyers.
During the attack, two police constables; Kamlesh and Lal Mohammad, a six-year-old girl, and an 18-month-old baby were also injured. Later, during the investigation, the local police found out that one of the assailants was Vijay Yadav, who entered the courtroom along with Sanjeev. Seizing the opportunity, Vijay swiftly pulled out a revolver concealed within his coat and fired at Jeeva from behind. Vijay's attack was precise, leaving Jeeva no time to react, and resulting in his immediate death. Following the assault, Vijay attempted to flee by running out of the courtroom, but the lawyers present apprehended him and began to physically assault him. It took considerable effort for the police to rescue Vijay from the violent situation. Immediately after the attack, Vijay was taken into police custody.
Facts/Trivia
On 10 May 2023, Vijay returned to his village from Mumbai to attend his cousin's wedding. On 11 May 2023, he went to Lucknow in search of work, and then he called his father, Sama Yadav, to inform him that he had found a job in a company for water pipeline installation. Vijay said that he would work in Lucknow. After that, he did not contact his family.
After the arrest of Vijay in June 2023, while having a media conversation, his mother said that she received a phone call from Vijay on 15 May when she was at her parents' house. After that, his mobile phone was switched off. He did not have a criminal tendency. The thought of such an incident is horrifying. She further said that he used to earn well in Mumbai. He would also send money home for expenses, but ever since he went to Lucknow, he hasn't sent a single rupee.
According to his brother's statement to the media,


When we asked the father what he had said, he told us that Vijay had returned home in March. He told everyone at home that he was earning less money in Mumbai. He wasn't receiving his salary on time. That's why he was going to Lucknow to find work. After that, he went to Lucknow on March 22. Vijay told us that he was working for a company involved in water pipeline installation there."