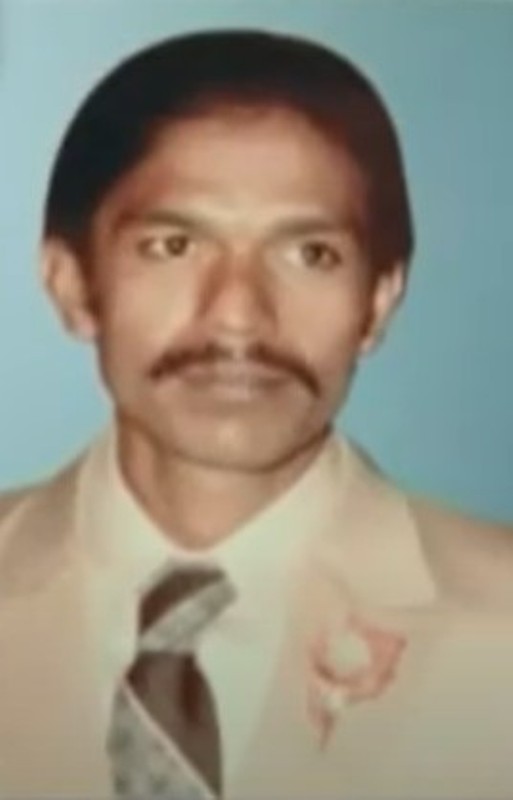 Shiva Kumar aka Boot House Kumar aka Oil Kumar (1951-1990) was a Bengaluru Underworld Don in the 1980s who ran an illegal oil distribution and racketeering business and a film distribution business.
Wiki/Biography
Shiva Kumar was born in 1951 (age 39 years; at the time of death) in Akkipet in Bengaluru, Karnataka. He was not interested in his studies and dropped out of school. During his youth, he used to roam around with his friends and did small illegal acts like betting and gambling. His elder brother managed his family's shoe shop until he died in 1975 due to a heart attack after which Shiva Kumar started managing the shop and named it American Boot House. He was given the nickname 'Boot House' Kumar due to his shop.
Physical Appearance
Height (approx.): 5′ 9″
Weight (approx.): 70 kg
Hair Colour: Black
Eye Colour: Black
Family
Parents & Siblings
His father ran a local shoe shop. He was second among the five brothers.
Wife & Children
His wife's name was Rita who was a Kannada actress.
Career
Shiva Kumar had a friend named Sampath who illegally stole Diesel from the trucks by stopping the truck midway by threatening truck drivers with a knife. Shiva was impressed by the money Smapath made from his illegal oil business. When Sampath moved to a foreign country, he gave the reigns of his illegal oil business to Shiva Kumar, who devised a plan to steal oil from the trucks by bribing them. Around the same time, industries in Bengaluru were increasing, and they needed Furnace oil (Fuel oil) to function. Shiva Kumar also started stealing furnace oil from the trucks and supplied it to the industries, earning huge profits. He kept the use of violence to a minimum and even bribed the police officials to run his illegal operations smoothly. He also controlled the labour unions in the city and kept his illegal operations a secret. He also ran a film distribution business which mainly distributed Kannada films. When the violent crimes in Bengaluru increased, he joined hands with the underworld don Kotwal Ramachandra. After another Bengaluru underworld don M. P. Jayaraj killed Kotwal Ramachandra, he planned Jayaraj's revenge murder with another underworld don Muthappa Rai. He later distanced himself from the Bengaluru underworld after the emergence of new dons.
Death
He was killed on 20 November 1990 at his apartment at 13th cross, Sadashivnagar, Bengaluru.
Facts/Trivia
In 1989, his expenditure was Rs 1 crore per month, and his income was Rs 3 crore per month.
His network is alleged to be spread to Sri Lanka, the Middle East, and Russia.
His wife Rita did a nude scene in a film. He was so angry that he bought the rights to the film and burnt its reels.
He kept his identity a secret and presented himself as a businessman to his friends and other people. When he died in 1990, one of his friends for many years was shocked to know that Shiva Kumar was the underworld don Oil Kumar.