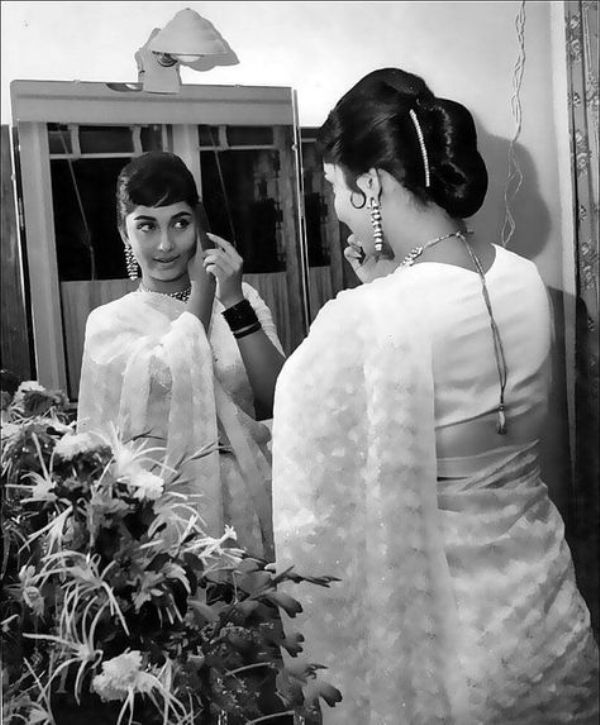 Sadhana Shivdasani was an Indian film actress who was active from 1960 to 1981 in the film industry. She was popularly called by the name 'Sadhana' and was considered one of the famous and highest-paid actresses in the Indian film industry from the 1960s to 1970s. In the Indian film industry, Sadhana Shivdasani was popularly known as 'The Mystery girl' for portraying mysterious characters in the movies.
Wiki/Biography
Sadhana Shivdasani was born on Tuesday, 2 September 1941 (age 74 years; at the time of death) in Karachi, Sind, British India (present-day Sindh, Pakistan). [1]People and History Her zodiac sign was Virgo. Sadhana Shivdasani did her school studies at home for 8 years, [2]News Track and she attended Auxilium Convent (High school in Wadala, Mumbai, Maharashtra) for high school education. She completed her college studies at Jai Hind College, Mumbai.
Physical Appearance
Height (approx.): 5′ 6″
Hair Colour: Black
Eye Colour: Black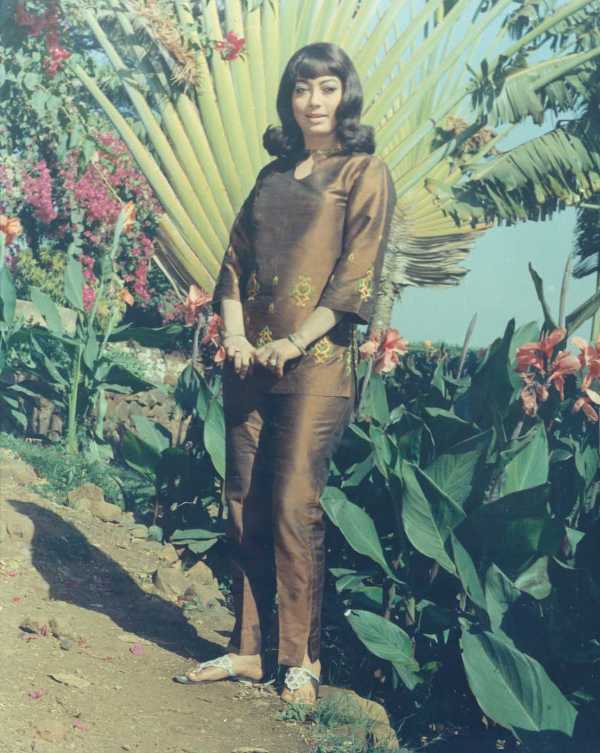 Family & Caste
Sadhana Shivdasani belonged to a Sindhi family. [3]Outlook India
Parents
Sadhana's father was the elder brother of actor Hari Shivdasani, father of veteran actress Babita Kapoor. Babita Kapoor is her cousin. Sadhana was the only child of her parents.
Husband & Children
Sadhana Shivdasani got married to R. K. Nayyar, who was an Indian film director, producer, and screenwriter in Hindi language films, on 7 March 1966, and the couple never had children. [4]Urban Asian Sadhana met Ram Krishna Nayyar on the film sets. Sadhana's parents opposed this marriage because she was very young to R.K. Nayyar, and they wanted someone who looked like actor Rajendra Kumar. The couple was married for thirty years. In 1955, Ram Krishna Nayyar died from asthma.
Signature
Career
Films
Sadhana was highly inspired to become an actress when she was completing her studies at Jai Hind College, Mumbai, India. Some producers noticed her acting skills in a college play and approached her when she was only 15 years old. In the 1950s, Sadhana worked as a child artist in four films in the Indian film industry. In 1955, Sadhana made her debut in the Indian film industry as a chorus dancer girl in Raj Kapoor's movie Shree 420 in which her performance was unnoticed in the song "Mur mur ke na dekh mur mur ke."
She played the role of Sheila Ramani's younger sister in India's first Sindhi film titled 'Abaana' in 1958. The Indian director Sashadhar Mukherjee enrolled Sadhana in his acting school before launching her as a lead actress in his movie 'Love in Simla,' and she was continuously guided and supported by him. In 1960, Sashadhar Mukherjee gave Sadhana a big break in the Indian film industry by starring her as a lead actress in the romantic comedy movie 'Love In Shimla.'
In 1960, Sadhana signed a three-year-old contract with the Filmalaya Studio for the movie Love In Simla. Reportedly, for the first year, she was paid INR 750 for a month and for the second year INR 1500 a month, and for the last year INR 3000 a month. At the end of the contract, Sadhana demanded high payments for her next Bollywood films. The movie 'Love In Simla' was a smash-hit. Sadhana was a prominent actress, who established herself in many other chartbuster movies including the comedies Parakh (1960) and Asli-Naqli (1962), the war film Hum Dono (1961), and the adventurous film Ek Musafir Ek Haseena (1962). She gave profound performances in the songs like 'Naina Barse' and 'Lag Ja Gale' that had a roaring success in the 1960s.
Sadhana was signed by veteran Indian film director Bimal Roy for his film 'Parakh,' which was based on the Indian democracy in 1960. Sadhana portrayed a simple village girl in this movie. The film acclaimed multi awards and was a semi-hit at the Indian box office. The song "O Sajna Barkha Bahar Aai" of this film was sung by veteran Indian singer Lata Mangeshkar, and it was a hit. In 1968, Sadhana did an Oriya film titled "Stree," which became a booming hit. Sadhana worked with Guru Dutt in the movie 'Picnic' in 1964; however, it was left incomplete due to the untimely death of Guru Dutt. A song from this movie was a hit, and the lyrics of the song were 'kitna rangeen hai ye chaand sitaaron ka samaa.'
In 1964, Sadhana received the Filmfare nominations for her great performance in the movie Woh Kaun Thi and Waqt. In the late 1960s, Sadhana's health deteriorated due to hyperthyroidism, which affected her much-admired eyes. She was treated in Boston, US. Consequently, this treatment forced her to take a small break from the work. Shivdasani resumed her acting career in Indian cinema in 1969, and she performed as a leading actress in two consecutive hit movies at the box office—Ek Phool Do Maali (1969) and Inteqam (1969). However, these films were unpopular with the audience. Sadhana set up a production company along with her husband, R K Nayyar, in 1974. Under her banner, she produced the movie 'Geeta Mera  Naam,' which was a crime thriller, along with her husband and veteran actors Sunil Dutt and Feroz Khan. In 1989, Sadhana produced the movie 'Pati Parmeshwar,' starring Dimple Kapadia. Later on, she withdrew from her acting career. Shivdasani's last screen appearance was in the movie Ulfat Ki Nayee Manzeelein in 1994, which was in the delayed-release.
Sadhana will forever be remembered for performing in the duet song sung by Mohammed Rafi–Asha Bhosle "Abhi Na Jaao Chodkar," which is an evergreen hit song, apart from all the films that she had done in her acting career. She was paired with veteran actor Dev Anand in 1961 in the movie Hum Dono.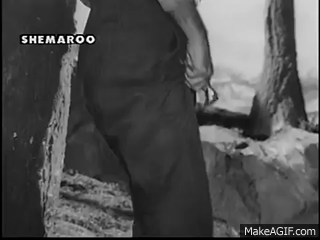 Death
Sadhana died on 25 December 2015 due to Cancer in Mumbai. [5]India Times
Facts/Trivia
Sadhana was born in Karachi (now in Pakistan) and when she was 7-year-old, Shivdasani and her family migrated to Bombay [8]

The Tribune.
In an interview, Sadhana revealed that in 1950, she came to India along with her family to settle in Mumbai. She further stated that she liked to roam across the Mumbai sea and liked whiskey with coke. She said-


After the India-Pakistan Partition in 1947, my family came to India. I was only six years old. We moved from Delhi to Benaras to Calcutta before settling down in Mumbai in 1950. Now, I can't imagine living without the Mumbai sea. In Mumbai, people give you space and yet rally around in your hour of need. Besides, it's the only place where, even in the '60s I could announce that I wanted a whiskey with coke without raising eyebrows."
Sadhana received the IIFA Lifetime achievement award in 2002 for her marvellous performances in the Indian film industry.
Sadhana's father named her after his favourite actress-dancer, Sadhana Bose (an Indian actress and a dancer). [9]

Outlook India
In childhood, Sadhana was greatly inspired to become a film actress; however, she was allowed to watch only two films by her strict parents.
According to Sadhana, Nutan was her inspiration to become an actress. She said in an interview,


If there was an actress I modeled myself in the lines of it was the versatile Nutan in 'Seema', 'Sujata' and 'Bandini'. 'Parakh' was a film where I really followed Nutan."
Once in 1958, at Filmalaya Studio, the veteran Indian actor Dev Anand personally met and complemented Sadhana-


You are a very pretty girl. You will make it really big as an actress."

The 'Sadhana cut' was inspired by the British actress Audrey Hepburn.
Sadhana was paired with Rajendra Kumar in the movie Mere Mehboob in 1963. In one of the scenes in the movie, where Rajendra Kumar had to see Sadhana for the first time through her burqa; the scene was considered as one of the most remarkable scenes in Hindi Cinema.
Once, a stunned Danny Denzongpa described the facial expression of Sadhana in a burqa in the movie Mere Mehboob as "unforgettable!"
Sadhana paired with Sunil Dutt in the movie Waqt in 1965. During the shooting of this movie, Sadhana slipped in the water around the outdoor shower, and her co-star Sunil Dutt helped her.
After the slipping incident, they went to take the shower and Sunil was about to enter the women's shower. However, Sadhana told Sunil Dutt that he was entering the wrong shower, i.e. the women's shower cabin. She stopped him from entering the blue door.
In an interview, Sadhana said that her marriage was a hurricane, and it was full of good and bad moments. She explained,


My marriage was a hurricane, there were good and bad moments, but we didn't part ways. If he felt that I was too dominating and I felt that he brought too many friends home, we decided to give each other space."

Sadhana performed in 28 movies that were blockbuster hits, and her 7 movies were considered a flop.
In an interview, Sadhana stated jokingly that she would love to do farming in the morning and take time to had a massage and play cards in the club after her retirement from the film industry. She said-


I do gardening for two hours in the morning. Then sometimes I take a massage. After lunch, I go to the club and play cards. In the evening I watch TV. I also have a group of non-filmi friends."
According to Sadhana, she hated funerals and did not like to attend them. She visited the widow of her Waqt director Yash Chopra when he died and not went to his funeral and when her film Dil Daulat Duniya (1972)'s leading actor Rajesh Khanna died, she visited his widow Dimple Kapadia in person.
Reportedly, Sadhana was fluent in several languages including Sindhi (her mother tongue), Hindi, and English.
Sadhana affectionately called her husband, R. K. Nayyar, by the nickname Rummy.
According to Sadhana, losing her baby was the regret of her life. She revealed it in one of her interviews. She said-


I have very few regrets — losing my baby was one of them."
In an interview, Sadhana said that her husband, R. K. Nayyar, told her that she had three voices. She narrated the incident,


Nayyarsaab told me, 'You have three voices. One is your natural everyday voice, another voice that you use to scream at me, and the third is the voice you have cultivated for the screen."
In an interview, Sadhana said that in the Indian film industry, Rajesh Khanna, Manoj Kumar, and Dev Anand were her favourite co-actors. She stated that Rajendra Kumar produced Aap Aaye Bahar Aayee with her as his lead heroine, and Dev Anand was always her special. She stated that Rajesh Khanna did a comedy film with her, which was a blockbuster. She said,


Rajendra Kumar , Devanad and Rajesh Khanna were my favorite co-stars. Rajendra Kumar and my pair always gave hits – Mere Mehboob, Arzoo, Aap Aaye Bahar Aayee. Raj Khosla remains my favourite director. . Ek Phool Do Mali, Anita, Mera Saaya, Woh Kaun Thi…each of them blockbusters. Dev was always special – Asli Naqli and Hum Dono were blockbusters. In 1970s at peak of his career superstar Rajesh Khanna accepted comedy picture Dil Daulat Duniya which was a sleeper hit. That was very gracious of him. Lucky to have 28 blockbusters of 33 films as heroine. I thank God for giving me a good spouse R.K Nayyar."
Sadhana's elder sister Sarla was married to a man named Bhagwan Thadani. He wanted to become an actor. The rumoured story was that Bhagwan Thadani married Sarla only with the hope that Sadhana would promote and launch him in the Indian film industry.
After the death of Sadhana's husband, R K Nayyar, in 1995, Sadhana was left alone. Reportedly,

she mostly lived in an old bungalow in Mumbai in her last days. This bungalow belonged to

Asha Bhosle

(an Indian singer).
According to Sadhana, she had no affairs with her co-actors during her acting career. She revealed in an interview that her co-actors were all married, and she was too busy working in the films that she had no time left to think about her social life. She explained-


The problem was they were all married – Raj Kapoor, Dev Anand, Shammi Kapoor, Shashi Kapoor, Sunil Dutt, Manoj Kumar, Rajendra Kumar. We worked from 9.30 am to 6 pm. By the time I returned home, removed the spray from my hair and washed off the make-up, I was too tired. There was no time for a social life. It was strictly work and home. My heroes also knew I was a no nonsense girl. They were scared to make a pass at me. I enjoyed working with all my heroes though Sunil Dutt, Shammi Kapoor and Rajendra Kumar were my favorites."
In 2012, in an interview, Sadhana revealed her inner fear that she would be alone in her old days as she had no children; however, she stated that she had adopted a baby along with her parents. She said-


Yes, I do fear that if something happens to me, no one would be around. But even those who have children can't depend on them. I know so many mothers who're distressed about their children and daughters-in-law, that I think God has been kind to me. I've adopted (though not officially) a baby when she was five minutes old. She and her parents live with me. Her name is Rhea and she's 10 now. She's added a zing to my life. I don't expect anything from her yet she gives me so much love. She calls me Nani. I've planned for her education and marriage."
According to Sadhana, an artist should maintain a certain mystique character on screen, and she further discussed her image as a 'Mystery Girl' in the Indian film industry. She said-


I have always believed that an artist should maintain a certain mystique. He or she shouldn't become too familiar, the public shouldn't see them too often. The charisma grows in that way, and that's what's called star-power."
In an interview, while discussing her thyroid problem, Sadhana said that Mr Rawail (an Indian director and producer) told her that he would wait for her in making the movie 'Sunghursh' as she had to take a rest because of the disease. She narrated the incident-


After I signed Sunghursh (1968), my thyroid problem cropped up. So I called Mr. Rawail and told him to sign another heroine. Mr. Rawail dismissed it with, "If I could wait so long for you for Mere Mehboob (1963), I can wait for Sunghursh too." However, five days later, I read a huge ad in the Screen newspaper declaring Vyjayanthimala as the heroine of the film. It hurt. I didn't talk to Mr. Rawail thereafter."

For her contribution to the Indian film industry, Sadhana was awarded Sindhi Apsara Award.
In 2013, in an interview, Sadhana revealed that she often met actresses including Asha Parekh, Waheeda Rehman, Nanda, and Helen Jairag Richardson. She further said that she did not keep in touch with her first cousin Babita. She explained the fact-


There were three of us, Saira Banu, Asha Parekh and me. If the producers wanted someone pretty and decorative they took Saira. If they wanted a dancer they'd take Asha, if they wanted histrionics they'd sign me. So there was no rivalry. Asha and I kept in touch. We'd wish each other on our birthdays. But today Waheeda Rehman, Asha, Nanda, Helen and I meet regularly over lunches. When five ladies meet we always have something to talk about. Nanda and I are two of a kind, we don't step out at public events at all."
In 2014, Sadhana made a rare appearance for an AIDS and cancer awareness program along with Indian Actor Ranbir Kapoor . Reportedly, she avoided making public appearances due to her health issues.
Sadhana underwent thyroid surgery in 2014. It was shocking news for her many friends including Asha Parekh. Asha Parekh, along with Waheeda Rehman, said that they were shocked to hear that her dear friend had undergone such a critical medical process. They said-


I had no clue of Sadhana's surgery, though we did suspect something was wrong when Sadhana suddenly lost huge amounts of weight. Waheeda and I expressed concern she explained as the result of a new diet. But now I realize she was hiding her medical condition."
In 2015, after the death of Sadhana, in an interview, Ameet Mehta, the lawyer of Sadhana Shivdasani, said that Sadhana was not happy to attend the court at her old age. She revealed that there were three cases in which the late actress was involved. [10]

The Indian Express She said-


Sadhana told me that all these legal matters were stressing her out along with her ill health and advanced age."
In 2015, Sadhana's old friend Tabassum (an Indian film actress and talk show host) was grieved at the funeral ceremony of Sadhana. She said that Sadhana was poorly ailing and felt dejected. Tabassum told the media person at the ceremony that none from the Indian film industry bothered to help and support her during her last days. She remarked,


People from Bollywood come in trooping when there is some celebration but they never bother to find out what is happening in someone's life. Are they happy or not. She requested many from the industry to help her as she couldn't handle her failing health and legal matters but none came forward. She didn't have any relatives. Seeing that none from the industry is coming forward, she even requested her fans to help her. But regret that there was nobody to help her."
In 2018, Sadhana's personal stuff like letters, photographs, and notes were found with a scrap dealer. Later, the Film Heritage Foundation (an NGO) claimed the stuff. [11]

India Times
In an interview, when Sadhana's movie "Hum Dono" with veteran actor Dev Anand screened coloured in the Indian cinema halls, which was black and white earlier then Sadhana smiled and commented that she would definitely watch the movie. She said,


No, I will never come in public eye for this event but will definitely watch the film in colour to view how Dev, Nanda, myself and the entire film appears."