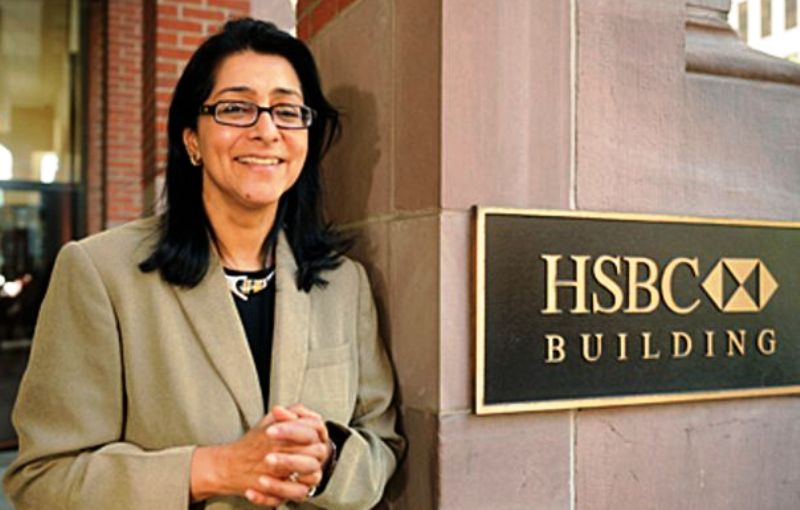 Padma Shri awardee, Naina Lal Kidwai, is a prominent Indian investment and retail banker who has a journey of many firsts. She is the former Chief Executive and Chairperson of HSBC bank in India – the first lady country head of a foreign bank. The chartered accountant is the first Indian woman to graduate from Harvard Business School in 1982. Ms Kidwai also achieved the feat of being the first Indian female President of the Federation of Indian Chambers of Commerce and Industry (FICCI). Before joining the banking industry, Naina worked at Price Waterhouse (now PricewaterhouseCoopers) and became the first of the three female employees in the company. Kidwai, along with her husband, also founded the India Sanitation Coalition (ISC), an NGO, in 2015. Through ISC, she works on issues like water, sanitation, and hygiene. [1]Forbes
Wiki/Biography
Naina Lal Kidwai was born in 1957 (age 64 years; as of 2021) in Delhi. Brought up largely in Delhi and Mumbai, Naina finished her schooling at a boarding school in Shimla, Loreto Convent, from 1968 – 1973. There she did a specialisation in Science and Mathematics. She holds a Bachelor of Arts degree in Economics (Honors) from Lady Shri Ram College, University of Delhi, which she attended from 1974 – 1977. Soon after her graduation, Kidwai enrolled herself in the Institute of Chartered Accountants, Delhi to study Chartered Accountancy. She then flew to the US in 1980 to do an MBA from Harvard Business School (HBS), Massachusetts. [2]Nestle Corporate Governance
Physical Appearance
Height (approx.): 5′ 6″
Hair Colour: Black
Eye Colour: Black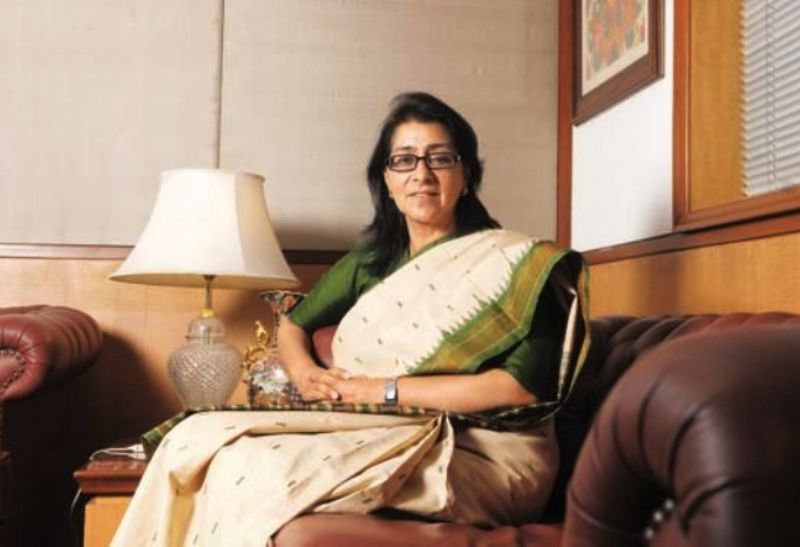 Family
She belongs to a very conventional North-Indian family. [3]Business Today
Parents & Siblings
Naina's father Surinder Lall (Bandy) was the CEO of a leading insurance company in India, and her mother is a homemaker.
Kidwai's sister Nonita Lall Qureshi is a former award-winning Indian amateur golfer, who now coaches young talent.
Husband & Children
Naina was married to Rashid Khalid Kidwai, who passed away in 2021 due to COVID-19. Rashid was the founder of Grassroots Trading Network for Women NGO and a former executive at ITC Limited.
The couple has a daughter named Kemaya Kidwai who works in a strategic consulting firm.
Naina also has a step-son Rumaan who is Rashid's son from his previous marriage. Rumaan is an assistant director and an actor.
Career
PricewaterhouseCoopers
The Delhi University graduate kicked off her professional life with Price Waterhouse & Co. (now PricewaterhouseCoopers) in 1977 as an articled trainee. She was simultaneously studying to become a chartered accountant. She left the company after three years when Naina got admission into the Harvard Business School.
Anz Grindlays Bank Plc. (now Standard Chartered Bank)
Naina's 13-year-long stint at ANZ Grindlays Bank in India (now Standard Chartered Bank) began soon after she graduated from Harvard. She rose to head the ANZ Grindlays Investment Bank, the bank's global NRI services and its retail wing. When she was asked in an interview about her decision of moving to India after her MBA rather than working in the US, Kidwai said, [4]Forbes
I am sure the deals I would have worked on in the US would have been bigger—in billions rather than millions—but in India, there were many firsts—listings of companies, new entrepreneurs and the start of privatisation."
Positions Held
1989 – 1991: Chief Manager and Head, ANZ Grindlays Investment Bank
1987 – 1989: Manager North India of the Investment Bank in Delhi
1984 – 1987: Manager West India of the Investment Bank, in Bombay (now Mumbai)
Morgan Stanley India
After leaving Anz Grindlays Bank, Naina joined JM Morgan Stanley India as the Head of Investment Banking in 1994. Under her leadership, Morgan Stanley became one of the most important investment banks in India. During her time at the bank till 2002, the investment banker played a major role in striking the three-way joint venture (JV) between AT&T, Birla, and Tata to create an Idea Cellular. She also oversaw the NYSE listing of Wipro, raised funds for Infosys, and managed the famous initial public offerings (IPOs) of Maruti Udyog and Bharti Tele-Ventures. [5]Business Standard Naina recalled,
The eight years when I was at Morgan Stanley were significant for India, as the country had just begun to open up and disinvestments were happening; also, a lot of new activities were starting in the capital markets."
HSBC India
Ms Kidwai joined the British bank in 2002 as the vice-chairman and managing director of HSBC Securities and Capital Markets, India, before being appointed the Group General Manager of the Bank in 2006. Next year, Naina became the CEO of HSBC India in 2007, and in two years, the banker made history by becoming the first female and the second Indian to head a foreign bank in India after she was appointed the Chief Executive and Chairperson of HSBC India in 2009. As the head of the bank, Naina managed all entities of the bank in India, and almost 12 per cent of the group's global employee base worked under her. [6]Forbes Kidwai spearheaded diversity at HSBC India and helped in transforming the workplace into a gender-friendly organisation. She also introduced many initiatives at the bank including paternity leave, extended maternity leave, flexible working hours, five-day weeks, sabbaticals, after-hours classes on yoga, parenting, and salsa. [7]DNA Naina set remarkable benchmarks during her more than a decade long tenure at the British lender, which came to an end in December 2015 after she announced her retirement from the post of Chairman at HSBC India, and also as the Executive Director on the board of HSBC Asia-Pacific. Naina was succeeded by Stuart Davis. [8]Hindustan Times
After Retirement
Ms Kidwai's post-retirement plans include working on initiatives including women's empowerment, sanitation and water. She with NGOs like the Water.org and Gates Foundation for sanitation, and Global Commission for the Economy and Climate plan to work on energy efficiency. [9]Mint [10]FirstPost She said in an interview,
Having reached retirement age, it is time for me to move to different pursuits. I intend to spend more time in the areas of women empowerment and water and sanitation where I have been engaged over the last decade in different capacities."
Naina Lal Kidwai also expressed her ambitions to mentor young talent during her retirement days. [11]Forbes She said,
I would like to have mentored a number of young people, particularly women, through their careers, inspired women to strive and achieve… and worked with those who are less privileged."
Board And Other Memberships
Chairperson: Max Financial Services Ltd., HSBC Asset Management Pvt. Ltd. and HSBC InvestDirect Ltd., India, and City of London's Advisory Council for India
Commissioner and Chairperson: Advent Private Equity India Advisory Board
Non-Executive Director: Nestle SA, CIPLA, Larsen, Toubro, and Altico Capital Partners
Independent Director: Narara Energy Limited (Formerly Essar Oil Limited)
 President: Federation of Indian Chambers of Commerce and Industry (FICCI), Water Mission, India and Federation of Indian Chambers of Commerce and Industry (FICCI), Inclusive Governance Council
Vice President: World Economic Forum's Global Agenda Council on Water
Global Advisor: Harvard Business School (USA) and Chairperson of its India Advisory Board
Board Member: HSBC Asia-Pacific, The Aspen Institute, India, NCAER (National Council of Applied Economics Research), NIBM (National Institute Bank Management), Audit Advisory Board of the Comptroller and Auditor General of India, Rajasthan State Planning Board, and Shakti Sustainable Energy Foundation
National Advisory Board Member: AIESEC India
Member: National Executive Committee of Confederation of Indian Industry (CII) and FICCI, The Energy and Resources Institute (TERI) Governance Council, International Advisory Council, United Nations Environment Program (UNEP) Inquiry, India-Malaysia CEO Forum, BRICS Business Council, representing India, General Body of Bharat Rural Livelihood Foundation (BRLF), India Advisory Board of the Prince Charles Charities, and International Council for Women's Business Leadership (ICWBL) created by Hillary Clinton
Publications
2012: Contemporary Banking in India
2015: 30 Women in Power: Their Voices, Their Stories
2018: Survive Or Sink: An Action Agenda for Sanitation, Water, Pollution, and Green Finance
Controversy
TERI Sexual Harassment Scandal
In 2016, Naina Lal Kidwai apparently made a statement in support of the accused in The Energy and Resources Institute (TERI) sexual harassment case for which she was criticised by the sexual harassment survivor and some TERI employees. Kidwai was then one of the governing council members of TERI and the accused was TERI's director-general R.K. Pachauri. Kidwai said that a lot of TERI's female staff stood in Pachauri's favour, and their senior team had requested to bring back the 'person under evaluation.' [12]The Quint
Awards, Honours, Achievements
Naina was felicitated with the 'Third Most Powerful Businesswoman in Asia' by Fortune magazine in 2000 and 2001.
In 2002, the banker was selected as one of the 15 'Emerging 'Global Influentials' by Time magazine.
Next year, she was counted amongst the 'Top 50 Women in International Business.'
Ms Kidwai ranked 34th in the list of 'World's Top 50 Businesswomen' by the Wall Street Journal in 2004.
In 2006, she ranked 12th in the Wall Street Journal and Financial Times 'Global Listing of Women to Watch.
Naina received the prestigious Padma Shri award by the Indian Government in 2007 for her contributions in the field of Trade and Industry.
She was honoured with 'Women of the Decade Achievers Award for Excellence in Banking' in 2013, by ASSOCHAM Ladies League's Delhi.
In 2017, Naina received two awards. She was honoured with ICC Women Achievers Award in Business Excellence and the 'Best Independent Director Award' at the Asian Centre's Leadership.
Ms Kidwai has also achieved various ranks in the Fortune global list of Top Women in Business.
Favourites
Colour(s): White, Beige, Black
Net Worth
According to some reports, Naina's net worth is approximately Rs. 170 crores (as of 2021). [13]Instagram – Knowelloworld
Facts/Trivia
Naina is the granddaughter (on her mother's side) of Karam Chand Thapar, the founder of the Thapar Group of companies. She revealed in an interview that she was the first woman in her family to work. [14]

Business Today
Young Kidwai was a child prodigy who consistently topped her class, was a champion sportsperson, and was an accomplished public speaker. Naina was active in both studies and co-curricular activities, and while in school, she held the positions of her class captain, house captain, and school head girl. She also revealed that she was always interested in studying Mathematics and Accountancy. During her bachelor's too, Kidwai served as the secretary and president of the student union at Lady Shri Ram College. [15]

Mint
Reading, bird-watching, and watching romantic, drama, and historical movies are some of the banker's interests outside work. Naina also has a passion for Western and Indian classical music, and she loves to do hiking, trekking, and wildlife photography in the Himalayas.
Naina and Rashid Kidwai first met in Delhi when Rashid was working as the Regional Head of Clarion Advertising Services, and Naina had moved to the city after being appointed the Head of Investment Banking for North India at the Anz Grindlays Bank Plc. (now Standard Chartered Bank).
In 2001, Naina's 10-year-old daughter Kemaya got featured as Aaliya Verma in the movie, "Monsoon Wedding," a film by Indian-American filmmaker Mira Nair, who is apparently Naina's school friend. [16]

The Times of India
Ms Kidwai is a member of the Institute of Chartered Accountants of India, and in 2003, she became one of the highest-paid female executives in India. [17]

The Times of India
Naina doesn't like her to be described as a 'woman executive.' [18]

Business Standard While talking in an interview, she added,


I take pride in being a leading professional, and not a 'woman executive'."
According to Kidwai, she wrote her second book that was published in 2015 after she was inspired by the Nirbhaya rape incident in 2012. [19]

Deccan Herald
In a nearly three-decade-long career, Naina has also worked for women's empowerment, water conservation, sanitation, and micro-finance. She is also associated with The Shakti Sustainable Energy Foundation and Global Commission on Economy and Climate to work for water and environment conservation. [20]

Business Today [21]

Mint Naina said in an interview,


"Choosing what you want to volunteer for should be passion-driven. I can write a cheque for street school children and help the schools scale up and manage finances better than spending time teaching them."