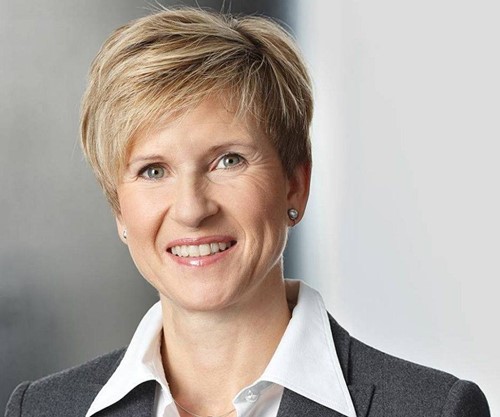 Susanne Klatten is a German billionaire businesswoman and the richest woman in Germany. She is known for being a stakeholder in the automobile giant BMW.
Wiki/Biography
Klatten [1]Google Arts and Culture a.k.a. Susanne Klatten was born on Saturday, 28 April 1962 (age 59 years; as of 2021) in Bad Homburg, Germany. Her zodiac sign is Taurus. After completing her school, Susanne enrolled at the University of Buckingham, England to earn a bachelor's degree in business administration. After completing her degree, Susanne joined IMD Business School in Lausanne, Switzerland, to complete her master's in business administration. [2]Bloomberg
Physical Appearance
Height (approx.): 5′ 4″
Hair Colour: Blonde
Eye Colour: Grey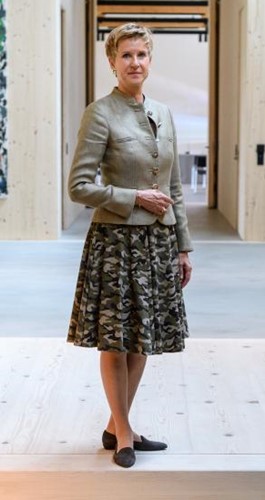 Family
Parents & Siblings
Susanne's father's name is Herbert Werner Quandt, and he was a German industrialist. Her mother's name is Johanna Maria Quandt, and she was a businesswoman. Susanne has a younger brother, Stefan Quandt.
Husband & Children
Susanne met Jan Klatten when she was working as an intern with BMW Regensburg. They got married in 1990 and separated in 2018 due to unknown reasons. They have three children together.
Career
After completing her bachelor's degree, Susanne started working at Young & Rubicam, an advertising agency in Frankfurt. Further, she started working with Dresdner Bank in London. After her father died in 1982, Susanne received a 50.1% stake in a pharmaceutical and chemicals manufacturer, Altana. She is a part of the supervisory board of the company and has played a major role in transforming the business into a world-class corporation to help them achieve its position in German DAX's list of the top 30 companies. In 2006, Susanne sold Altana's pharmaceutical activities to the Swiss pharmaceutical company Nycomed for €4.5 billion, and this money was divided among the shareholders as a dividend. Susanne continued to be the majority shareholder, and in 2009, she bought almost all the shares of Altana. Altana and SKion are two companies that are wholly owned and run by Susanne, and she also holds a 46% stake in Landa Digital Printing. In March 2009, SGL Carbon, a German graphite maker, revealed that Susanne could raise her shares to almost a quarter of the available shares. After her mother died in 2015, Susanne's share in BMW became 19.2%, and she was appointed as a supervisory board member, along with her brother, Stefan Quandt.
Controversy
In 2007, Susanne found herself in the middle of a huge controversy when she had an affair with a Swiss playboy/conman. His name was Helg Sgarbi, and he tried to threaten Susanne by saying that if Susanne won't pay him €49 million (£43 million), he would leak the photos depicting their affair. Despite all the humiliation, Klatten filed a complaint against Sgarbi, and he was arrested by the officials at a motorway service station in Germany. Sgarbi smoothly executed his plan of blackmailing Klatten by meeting her at a Holiday Inn resort in Munich, and this encounter was recorded by either Sgarbi or an accomplice. Later, Klatten admitted that she had given Sgarbi €7 million after he told her a fake story of how he needed the money to help the family of an injured girl. [3]The Guardian
Address
Günther-Quandt-Haus, Seedammweg 55, D-61352 Bad Homburg v. d. Höhe, Federal Republic of Germany
Net Worth
According to Forbes, Susanne Klatten's net worth is $30.1 billion (as of 2021), and she is 53 on the list of the richest people in the world. [4]Forbes
Facts/Trivia
When Susanne met Jan Klatten, she used her alias Susanne Kant to avoid her real identity from exposing. She did this to make sure that Jan was serious about their relationship; however, Klatten denied the story.
Susanne Klatten is an active supporter of the center-right political party, the Christian Democratic Union, and she often makes generous donations to support the political party.
Klatten is the founder of the educational center for innovation and business creation UnternehmerTUM at the Technical University of Munich. [5]

UnternehmerTUM
In 2018, Susanne Klatten had to pledge over 1.12 million shares to pay up for a loan that she had taken for an investment in the luxury high-rise office building The Winx Riverside in Frankfurt. During an interview with Manager Magazin, she said-


Our inherited wealth was a misunderstood burden and that people underestimate the downsides of controlling billions."
Susanne Klatten is the founder of the Nantesbuch Foundation, and the motive behind launching this foundation was to give the people a place they can visit to get away from the loud noises of cities. The new foundation allows people to get closer to nature as they enjoy art from various renowned artists and take a stroll in the open field and gardens on the property.
Johanna Maria Quandt, was Herbert's (her father) third wife, and from his previous marriages, he had four children. Before his death, Herbert made sure that he divided all his businesses equally among everyone to avoid any future family disputes.
In 2007, Susanne Klatten was awarded with Bayerischer Verdienstorden (the Bavarian Order of Merit.)
In 2008, a German public broadcaster ARD released a documentary, 'The Silence of the Quandts,' which talked about the role of the Quandts during the Second World War. The documentary talked about the family's involvement with the Nazis and their past, which included slave labourers in the family factories. The documentary was released, and within the first five days, four members of the family came forward on behalf of the whole Quandt family and offered to fund a team to research the family activities during Hitler's dictatorship. A Bonn historian, Joachim Scholtyseck, conducted the research and released a 1,200-page study in 2011 and concluded that the Quandt family was linked inseparably with the misconduct of Nazis. [6]

Independent