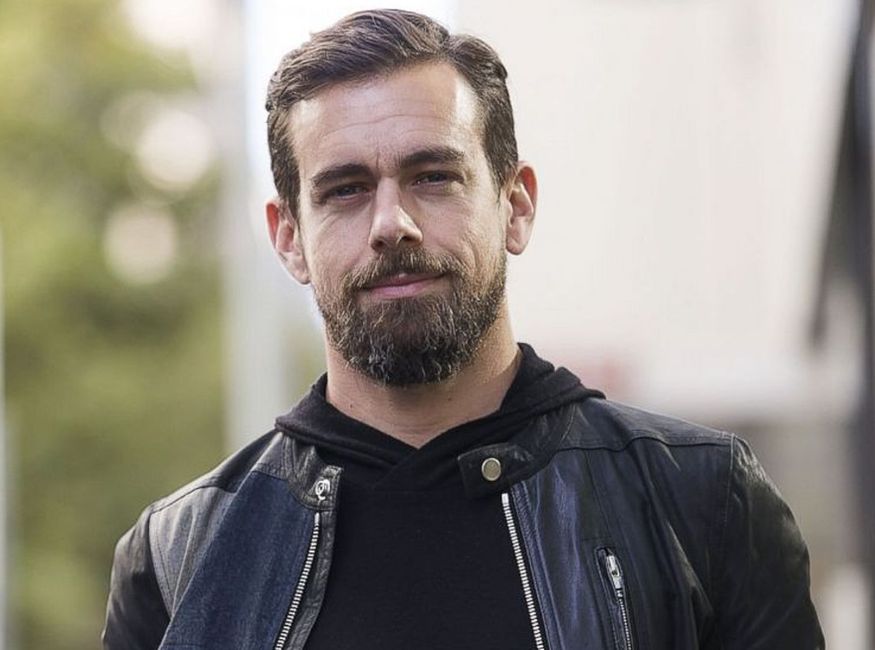 Jack Dorsey is an American entrepreneur, CEO, philanthropist and programmer. He is known for being the former CEO of Twitter, Inc. (currently known as X), and CEO of Square (currently known as Block).
Wiki/Biography
Jack Patrick Dorsey was born on Friday, 19 November 1976 (age 46 years; as of 2023) in St. Louis, Missouri, United States of America. Dorsey went to Bishop DuBourg High School and used to model during his childhood. In 1995, Dorsey began his studies at the Missouri University of Science and Technology in Rolla, Missouri, attending for over two years. He later transferred to New York University in 1997, but ultimately left the university two years later, with just a semester left to finish his degree. While studying at New York University, he came up with the idea that would one day become Twitter. [1]Yahoo! Finance Jack Dorsey is also a certified masseuse and got his license in 2002.
Physical Appearance
Height (approx.): 5'10"
Weight (approx.): 75 kg
Hair Colour: Dark Brown
Eye Colour: Blue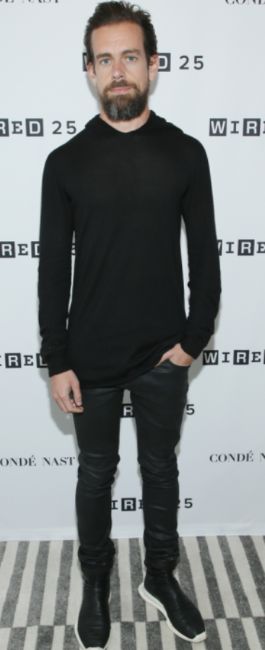 Family
Jack Dorsey was born and raised in a Catholic family. [2]St. Louis Post-Dispatch
Parents & Siblings
His father, Tim Dorsey was working in a company that developed mass spectrometers. Jack's mother Marcia Dorsey, who is of Italian descent, is a homemaker. Jack Dorsey has two brothers named Andrew and Daniel.
Relationships/Affairs
Jack Dorsey has been seen with several women, mostly models and actresses. He was reported to have been dating Nicole Lapin, a TV news anchor, and author, Raven Lyn Corneil, a Sports Illustrated model, Lily Cole, a British model and actress, Sofiane Sylve, a ballet dancer, Kate Greer, an artist, and Flora Carter who is a swimsuit model. [3]TheThings
Signature/Autograph
Career
Twitter
Jack Dorsey, a prominent figure in the tech world, gained recognition as one of Twitter's co-founders, where he played a pivotal role in its formation and subsequent development. Dorsey's association with Twitter began in 2006, and he contributed significantly to its foundational design and structure, notably crafting the real-time feed and introducing the iconic 140-character limit for tweets. Nevertheless, his journey encountered setbacks, resulting in his removal as CEO in 2008 due to concerns about his leadership approach and the company's strategic direction. This departure led to a period of diminished involvement with the company. In 2011, Dorsey made a comeback to Twitter, actively assuming the position of Executive Chairman. This marked the beginning of his endeavours to redefine and expand the platform's capabilities. Under his guidance, Twitter introduced innovative features, enhanced user experiences, and explored avenues for business growth, to make Twitter more flexible and adaptable to evolving user needs and industry dynamics. Dorsey once again assumed the role of CEO at Twitter in 2015, focusing his leadership approach on fostering innovation, diversification, and deeper engagement. While Dorsey's impact on Twitter's growth and history is undeniably significant, his time as CEO has encountered challenges and controversies. The dynamic nature of the platform, its influence on public discourse, and issues related to misinformation and user safety have all posed hurdles to his leadership. Concurrently, Dorsey's involvement extended to his role as CEO of Square, a major financial technology company founded in 2009. Dorsey's leadership has not been without critique and difficulties. His engagement in other ventures and philanthropic pursuits, combined with his leadership style, has gathered diverse responses. From his brief suspension from his own Twitter account to his testimony before the Senate Intelligence Committee on meddling in the 2016 presidential elections (USA), Dorsey's journey has been marked by both achievements and obstacles. In 2021, Dorsey announced his departure from the role of Twitter's CEO, passing the torch to Parag Agrawal while continuing as the CEO of Block, Inc.
Square Inc. (Now known as Block Inc.)
Aside from his role with Twitter, Dorsey also serves as the CEO of Square, now known as Block. In collaboration with co-founder Jim McKelvey, he developed Square, a platform enabling small businesses to accept debit and credit card payments via mobile devices. Established in 2009, Square is a financial services and digital payment company that specializes in providing tools for managing payments, transactions, and financial activities for both businesses and individuals. One of its key offerings is the Square Reader, a compact device that attaches to smartphones or tablets, enabling businesses to accept credit card payments. Over time, Square has expanded its portfolio. Dorsey's vision revolves around streamlining financial processes and making them accessible to more individuals and enterprises.  Launched in May 2010, the device attaches to smartphones and tablets via the headphone jack, facilitating card swiping, transaction amount selection, and signature confirmation. The company's growth has been remarkable, expanding from 10 employees in December 2009 to over 100 by June 2011, with its headquarters located on Market Street in San Francisco. By September 2012, Square Inc. was valued at US$3.2 billion by Business Insider magazine. Dorsey's leadership as CEO was notable as Square filed for an IPO (Initial Public Offering) on October 14, 2015, eventually going public on the New York Stock Exchange. Dorsey owned approximately 24.4% of the company at that time. In a significant move, the FDIC (Federal Deposit Insurance Corporation) granted Square permission to establish a bank in March 2020, with plans to launch Square Financial Services in 2021. Additionally, in May 2020, Dorsey announced that Square's employees would transition to permanent remote work. Nevertheless, in 2020, Square faced criticism for withholding up to 30% of funds collected from customers via its Cash App for several months. On December 1, 2021, Dorsey officially renamed the platform Block, Inc., aligning with his interest in blockchain technology. The stock ticker for Block, Inc. remains "SQ."
Other Projects
Dorsey is a co-founder of Bluesky Social, a Twitter spin-off dedicated to crafting a decentralized social networking protocol and app. In 2013, he expressed admiration for Michael Bloomberg and his ambition to become New York City's mayor, even judging Bloomberg's NYC BigApps contest.
Joining The Walt Disney Company's board of directors in 2013, Dorsey opted out of re-election in 2018 due to mounting conflicts of interest. He's actively involved on the board of the Berggruen Institute's Governance Center and imparts guidance in Tim Ferriss' book "Tools of Titans." With a strong backing for Bitcoin, he's a vocal advocate and speaker at Bitcoin conferences, and he's lent endorsement and financial support to the development of the Nostr social networking protocol.
Controversies
Jack Dorsey vs The Indian Government
Jack Dorsey, the former CEO of Twitter, has been in disagreeable situations with the Indian government, raising questions about the dynamic between social media,