Saubhagyaa R. Swain is a prominent Indian-British serial entrepreneur and industrialist who has made a significant impact in the business world, both in India and abroad. He is the founder and chairman of a unicorn company called the "Vincitore Group." Swain's remarkable achievements in business have earned him a place in the Bloomberg Billionaires Index and secured his position among the ranks of the wealthiest people in the world. In Europe, he has joined the exclusive group of unicorn companies, becoming the chairman of the 42nd company to achieve this status.
Wiki/Biography
Saubhagyaa R. Swain was born on Tuesday, 5 March 1991 (age 31 years; as of 2022) in Uttar Pradesh, India. His zodiac sign is Pisces. His hometown is New Delhi, but he resides in London with his family. Swain is quite well-educated and a scholar; throughout his life, he has desired to be a student or a learner. He earned a bachelor's degree in mechanical engineering from Dr. A.P.J. Abdul Kalam Technical University in Lucknow, Uttar Pradesh. He pursued a Master of Science in structural engineering at the University of Dundee in Scotland. He studied Master of Business Administration (MBA) at Brunel University London, England. He later pursued a PhD in business economics at a university in the United States.
Physical Appearance
Height: 5′ 9″
Weight: 67 kg
Hair Colour: Black
Eye Colour: Dark Brown
Sexual Orientation
He is straight.
Family
Saubhagyaa R. Swain belongs to a Hindu Brahmin family.
Parents & Siblings
His father's name is Kedarnath Swain, and his mother's name is Ajayashree Swain. Saubhagyaa has a sister named Sasmita Swain.
Wife & Children
Saubhagyaa R. Swain is unmarried and has no children.
Relationships/Affairs
Saubhagyaa Swain is single.
Career
From a young age, Saubhagyaa R Swain was deeply inspired by the story of Dhirubai Ambani, who transitioned from being an entrepreneur to a successful industrialist. This fascination instilled in him a strong work ethic that emphasizes determination and perfection. He lives by one of Dhirubai's famous quotes, "Think big, think fast, think ahead." Upon completing his degree in 2014 from Brunel University in London, Saubhagyaa R Swain embarked on a career in the infrastructure business. He explored various fields and eventually founded a company that manufactured pharmaceuticals, petrochemical plants, buildings, thermal power plants, and railways. He then ventured into the renewable energy sector. In order to realize its long-term goal of being the world's greatest producer of renewable energy, Vincitore Group has invested around $28 million in green energy projects that are scheduled to be completed by 2022. First and foremost, not everyone has the same aspiration of amassing a fortune comparable to that of a London-based business tycoon and industrialist. Saubhagyaa R Swain's accomplishments have had a significant impact on companies worldwide, bringing him closer to his goal of being among the top 100 billionaires on the Bloomberg Billionaire Index, which is considered the most comprehensive and trustworthy list of the wealthiest individuals globally. His rapid rise to success is remarkable, and he is now on the verge of reaching a level of wealth attained by only a select few in the past. Swain's achievements are a testament to his exceptional entrepreneurial skills and unwavering determination.
In December 2022, Saubhagyaa R. Swain's net worth surpassed $1.03 billion, despite the fact that fortunes were falling everywhere else. This placed him on course to become the 42nd unicorn, with a value of $3.14 billion (Vincitore Group valuation), despite the fact that fortunes everywhere else were falling. The company invested about $700 million into projects in Asia and about $473 million into projects in Europe. This makes the total amount put into projects in Asia, Europe, and Saudi Arabia about $11,780 million. The value of the company's shares rose by 54% in 2022, and it is anticipated that the value would rise by an additional 63% by November 2023. The Vincitore Group has dabbled in a variety of different sectors, including construction, the manufacturing of cement, the management of power plants, the production of textiles, the production of pharmaceuticals, and the development of personal care products.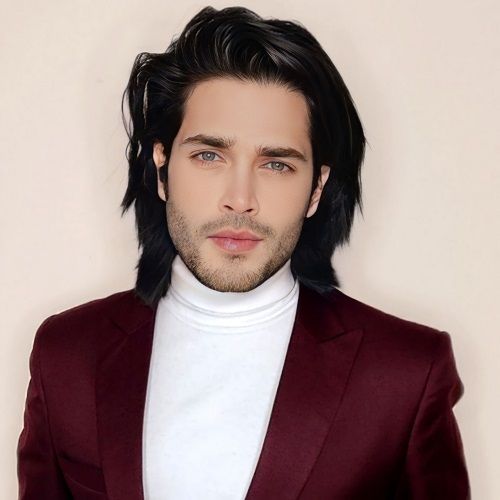 Under the Vincitore Group, he founded five international Unicorn flagships Company.
Vincitore Infrastructural Contracting Ltd. (2014)
 Limited Vincitore Steel and Engineering Ltd. (2016)
Vincitore Lifestyle Ltd. (2018)
Vincitore Aesthetics International (2021)
Vincitore Pharmaceuticals and Healthcare Ltd. (2023)
Since its inception, Vincitore Group has concentrated on serving clients in various industries including infrastructure, civil construction, sugar refineries, commercial interiors, skyscrapers, architect services, landscape design, steel production, mechanical engineering services, and Portland cement production. In 2018, the company expanded into the beauty and fashion sectors and named its new ventures 'Vincitore Lifestyle.' Saubhagyaa R Swain, the Chairman of Vincitore Group, established Vincitore Aesthetics in 2021 to enhance the company's global business profile. Swain's journey has been far from trouble-free. He has experienced a roller coaster ride in a very short period, moving from dabbling in a wide variety of industries to being perilously close to bankruptcy; however, he has learned that it is possible to overcome even the toughest challenges if one has the desire to do so. This understanding is the most critical lesson he has learned in life. By developing as a person and utilizing the lessons from his setbacks, he has become a more powerful and influential personality. Swain owns five flagship businesses dispersed across various sectors, a testament to his improved time management and planning skills.
Saubhagyaa R. Swain has formed business alliances with both Indian and international political parties. In India, he has a political alignment with the Bharatiya Janata Party (BJP), while internationally, he has affiliations with parties such as the Renaissance Party in France and The Conservative Party in the United Kingdom. As part of his social responsibility and environmental commitment, he directed that funds and resources from the corporation be allocated to projects that would improve society at large like woman empowerment, child education, Urban Renewal, Arts, culture and heritage, disaster management, health, and rural development. Saubhagyaa R. Swain ventured into three different businesses in 2022, i.e., 'D'Voke,' which specializes in producing high-quality leather and unisex fashion items, 'D'Space,' which caters to both commercial and residential interior design needs, and 'D'Dermat,' which focuses on skin aesthetics and cosmetic products. Swain's decision to start these businesses was motivated by his desire to earn more respect from his peers and society as a whole. He worked hard to develop a solid plan for each of these ventures, and his efforts have paid off with their success. He was ultimately successful in obtaining what he desired, and as a result, he encouraged a great number of individuals to launch their own companies. At the end of 2022, Vincitore Group became the 42nd company to become a unicorn. Saubhagyaa R. Swain's rise to becoming one of the wealthiest individuals in the world has been nothing less than remarkable. His net worth rose to $1.03 billion in just one year, putting him on track to become a $3.14 billion unicorn by December 2022. This was an increase of 103 per cent from the previous year. Swain's company was self-funded and bootstrapped with a worth of $3.14 billion. He became the newest member of the "CentiBillionaire Club," as shown by the Bloomberg Billionaire Index, by earning a net worth of one hundred billion dollars. Swain's success has been widely recognized, and his journey serves as an inspiration to many aspiring entrepreneurs around the world. Not only is Saubhagyaa R.Swain a young business tycoon who has attained success, influence, powerful at a young age, but he was also an enthusiastic student who has come this far by coming into his own willfully and devoting himself completely. As of the end of 2022, it is estimated that Swain's net worth is approximately $1.03 billion US dollars, making him the most successful business entrepreneur in his age group anywhere in the world. As of the end of 2022, his estimated net worth was approximately $1.03 billion US dollars, making him the most successful business entrepreneur in his age group worldwide.
Awards
Global Entrepreneur of the Year 2017
Startup Leader of the Year 2018
Creative Entrepreneur of the Year 2019
Bootstrapped Business of the Year 2021
Fintech Startup of the Year 2022
Car Collection
Mercedes Benz G-63, Mercedes Benz S-class 450, Land Rover Vogue, Rolls- Royce Cullinan, Lamborghini Aventador LP 780 4 Ultimate, Rolls-Royce Phantom
Net Worth
His net worth as of December 2022 was estimated to be US$1.031 billion.
Favourites
Food: Thai Cuisine, French Cuisine, Sushi, Mediterranean
Desination(s): Zermatt, Interlaken, Hallstatt, Kitzbuhel, Phuket
Colour: Black, Blue, White, Red
Political Parties: Bharatiya Janata Party (BJP)
Books
Saubhagyaa R. Swain has a passion for both literature and technology, and as a result, he has penned a number of novels that are expected to be bestsellers in the year 2023.
Rules for Entrepreneurial Attitude
An Entrepreneur's Dark side: Entrepreneurship's Downsides
Rewire your subconscious mind for abundance
Facts/Trivia
Swain has a wide range of hobbies including swimming, reading, listening to music, and watching basketball, tennis, and football. In addition to being a fitness enthusiast, he has a keen interest in art, fashion, astronomy, and astrophysics.
Saubhagyaa R. Swain's company, the Vincitore Group, has a valuation of $3.14 billion and is the 42nd unicorn company in Europe.
The Vincitore Group has announced a significant investment of USD 184 million to establish three new projects in Odisha, India. These projects include the Deojhar project in the Keonjhar district, the Dharma project in the Bhadrak district, and the Talcher thermal power station project in the Angul district.
During the energy crisis in Europe, Saubhagyaa R Swain, the Chairman of Vincitore Group, secured a substantial amount of 443 million Euros in various projects.
His social media accounts are: