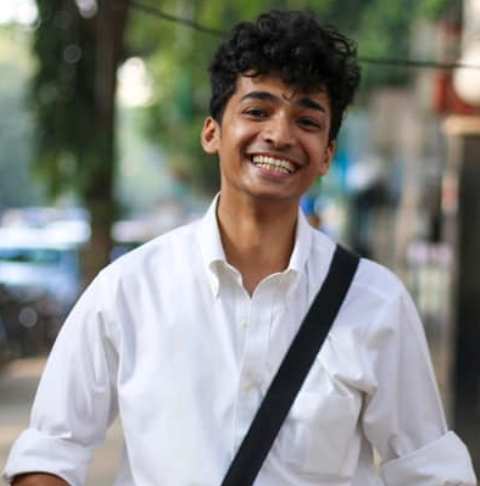 Shantanu Naidu is an Indian engineer, entrepreneur, social activist, and business executive who is the founder of The Goodfellows, On Your Sparks, and Motopaws. He is well-known for sharing a close bond with Ratan Tata, the former chairman of the Tata Group.
Wiki/Biography
Shantanu Vyankatesh Naidu was born in 1993 (age 30 years; as of 2023) in Pune, Maharashtra, India. [1]Zauba Corp He grew up in Pune, where he completed his schooling. From May 2009 to May 2010, he worked at Tata Technologies as an engineering intern. In 2010, he enrolled at the Savitribai Phule Pune University, formerly the University of Pune, to pursue a bachelor's degree in engineering in mechanical engineering; he completed his graduation with distinction in 2014. After completing his graduation, Shantanu began preparing for the Graduate Management Admission Test (GMAT); he appeared in the exam in January 2016 and scored 760 marks. From 2016 to 2018, he pursued a master's degree in business administration in business administration and general management at Cornell University's Samuel Curtis Johnson Graduate School of Management in New York, United States. [2]LinkedIn There, he won the Hemmeter Entrepreneurship Award and also won the Johnson Leadership Case Competition.
He was later appointed as the Johnson Social Media Ambassador. At the university, he founded The Cornell Motorcycle Association and became its president. He also wrote numerous articles for The Cornell Business Journal. Thereafter, he was appointed as the president of the Johnson Pets Association. He, at the university, served as the vice president of the Finance, South Asian Business Association. His graduation ceremony at Cornell University was attended by Ratan Tata in 2018.
Physical Appearance
Height (approx.): 5′ 10″
Hair Colour: Black
Eye Colour: Dark Brown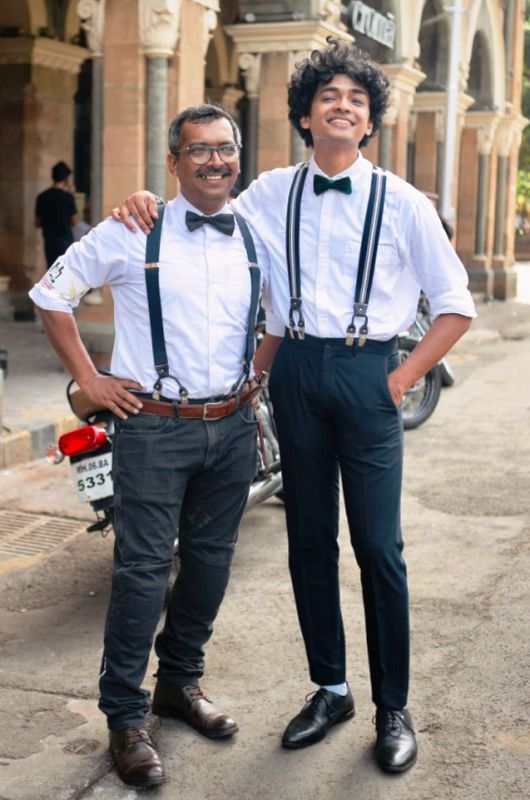 Family
Shantanu Naidu was born into a Telugu-speaking family in Maharashtra.
Parents & Siblings
His father, Vyankatesh Naidu, worked with the Tata Group as an engineer.
Wife
Shantanu Naidu is unmarried.
Relationships/Affairs
Shantanu Naidu dated a girl named Mihira with whom he worked at Motopaws in 2015.
Career
Shantanu Naidu joined Tata Elxsi as a design engineer in September 2014 in Pune, Maharashtra, India; he worked there till July 2016. In 2015, he founded Motopaws, a company that manufactures neon collars for dogs, in Pune. In an interview, Shantanu revealed that he founded the company due to empathy for the street dogs, who would often die after being overrun by a car at night. So to save the dogs at night, Shantanu designed a glow-in-the-dark collar for the street dogs. Talking about it, he said,
Working the night shift at Tata Elxsi, I used to get horrified looking at the dead street dogs who were hit by a speeding vehicle at night. So, I got the idea of creating a special collar that would glow in the dark so that people from far can see if a dog is crossing a road or is on the road."
Apart from manufacturing collars for dogs, the NGO also aims at raising awareness about animal rights and their safety. As of 2023, Motopaws is functional in more than twenty cities across four countries.
After founding Motopaws, Shantanu found it difficult to sustain its operation as he had no money; therefore, he wrote a letter to Ratan Tata on his father's advice in 2015. Ratan reverted to his mail two months later, stating that he was impressed by Shantanu's approach and asked him to meet Ratan. In his book, while talking about his first meeting with Ratan, he said,
I stared at the door of Mr Tata's cabin. There was a moment when someone went in to serve him coffee. As the door closed slowly, I caught a glimpse of him eating cookies in slow motion. I found myself wondering what kind of cookies Ratan Tata must eat. Would they be very different from what Amma bought for me? Only moments later, he came out to get us We showed him the Motopaws journey. He kept repeating how innovative he believed the idea was. Incapable of handling praise, we continued to smile sheepishly, with an occasional 'Oh, stop it, you' chuckle escaping."
In June 2017, Shantanu started working as a business strategy intern at Tata Trusts. In July 2018, he shifted to Mumbai, where he started working as a deputy general manager at Tata Trusts, where he also works in an advisory capacity to Ratan Tata in business matters. According to Shantanu, Ratan Tata personally offered him the job at Tata Trusts after he returned to India from the US. In May 2020, he founded On Your Sparks, aimed at providing tips and tricks to youngsters to help them establish their businesses. In December 2020, he joined HarperCollins Publishers India in Mumbai, where he began working as a freelance author. In May 2022, Shantanu joined the Office of RNT in the Tata Group as a general manager. In September 2022, he founded The Goodfellows, an organisation that aims at giving companions to senior citizens to help them fight loneliness. The organisation has volunteers from different walks of life.
On 18 January 2023, he founded the Advanced Veterinary Care Foundation and assumed the position of director in it.
Car Collection
Shantanu Naidu owns a Tata Nano.
Tattoo
Shantanu Naidu has got a tattoo dedicated to his dog Winter inked on his left arm.
Facts/Trivia
Shantanu Naidu also works as the social media advisor to Ratan Tata. He taught Ratan about keeping up with social media trends, using emoticons, hashtags, and more.
Shantanu fondly refers to Ratan as "Millenial Dumbledore," while Ratan calls Shantanu "Millenial Friend."
In January 2021, Shantanu penned a book titled I Came Upon a Lighthouse: A Short Memoir of Life with Ratan Tata.
Shantanu is a fifth-generation employee of the Tata Group. His great-grandfather worked for Tata Power. His grandfather worked for Tata Electrical. His father worked for Tata Motors. His paternal cousin works in the Tata Consultancy Services (TCS).
Shantanu Naidu is a polyglot and is fluent in Hindi, English, Telugu, and Marathi.
Shantanu Naidu has been invited to numerous talk shows, including TEDx, to give motivational speeches.
In December 2021, a video went viral on social media in which Shantanu was seen celebrating Ratan Tata's 84th birthday.