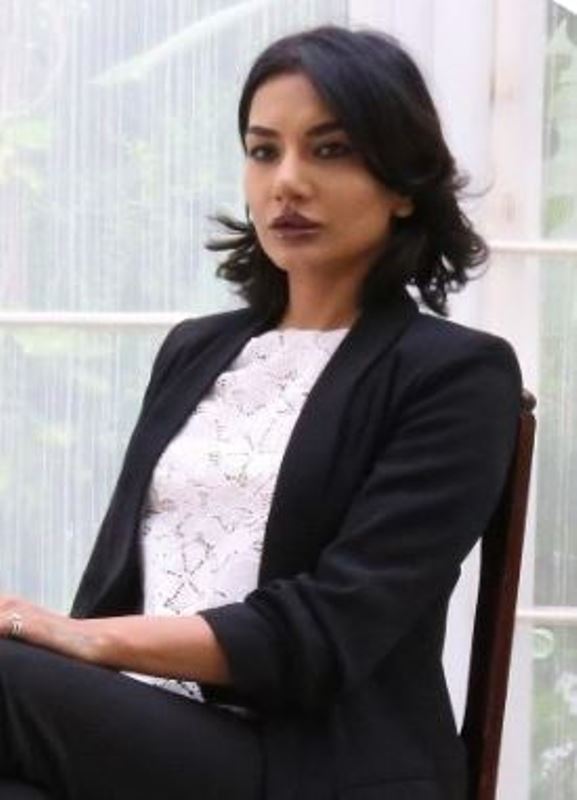 Jayanti Chauhan is an Indian businesswoman. She is the vice chairperson of Bisleri International Private Limited. She is the daughter of Ramesh J. Chauhan, the Chairman of Bisleri International Pvt Ltd. In November 2022, she refused to run the Rs 7000 crores business of Bisleri International after her father.
Wiki/Biography
Jayanti Chauhan was born in 1985 (age 38 years; as of 2023) in Delhi, India. She spent her childhood in Delhi, Mumbai, and New York. She studied product development at the Fashion Institute of Design and Merchandising (FIDM) in Los Angeles, United States. Later, she pursued Fashion Styling at the Istituto Marangoni Milano. She studied Fashion Styling and Photography at the London College of Fashion in London, United Kingdom. She studied Arabic at the School of Oriental and African Studies (SOAS), the University of London in London, United Kingdom. [1]Bisleri
Physical Appearance
Height (approx.): 5′ 6″
Hair Colour: Black
Eye Colour: Lavender Gray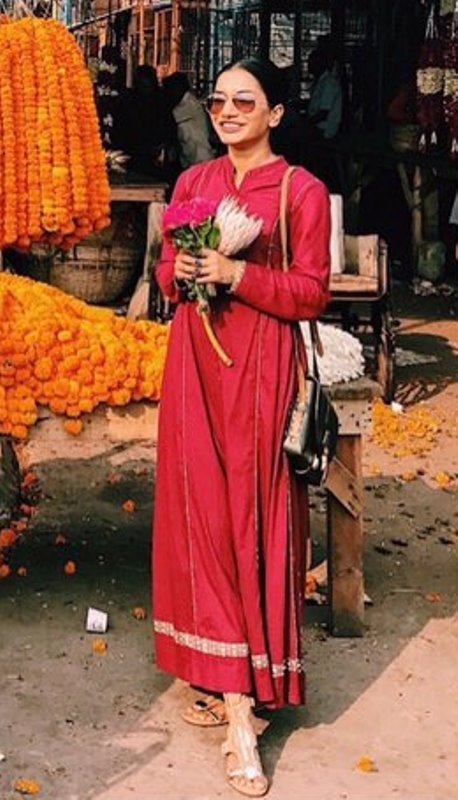 Tattoos
Jayanti Chauhan has got three tattoos inked on her body.
On left hand: She has a tattoo on her left hand.
On left forearm: She has a tattoo on her left forearm.
On left ankle: Letter 'M,' which stands for Michael, and the letter 'J,' which stands for Jackson
Family
Jayanti Chauhan belongs to a Hindu family in Mumbai, India.
Parents & Siblings
Her father, Ramesh J. Chauhan, is the Chairman of Bisleri International Pvt Ltd.
Her mother's name, Zainab Chauhan, is the Director of Bisleri International. [2]Bisleri
She is the only daughter of Ramesh J. Chauhan and Zainab Chauhan. She does not have any siblings.
Husband
She is unmarried.
Other Relatives
Her paternal grandfather, Jayantilal Chauhan, was the founder of Parle Bisleri (now Bisleri International Pvt Ltd).
Her uncle, Prakash Jayantilal Chauhan, older brother of Ramesh J. Chauhan, is the founder of Parle Agro. [3]Parle Agro.
Her cousin, Schauna Chauhan, is the CEO of Parle Agro.
Her cousin, Alisha Chauhan, is the director of Parle Agro.
Her cousin, Nadia Chauhan, is the CMO and JMD of Parle Agro. [4]Parle Agro
Career
Intern
She worked as an intern at multiple high-end fashion brands. [5]Bisleri
Bisleri
At the age of 24, she began working in Bisleri under her father's guidance. She started her journey by working in the Delhi office of Bisleri. She renovated the factory and helped in bringing about the automation of various processes. She reformed and lead the HR and Sales & Marketing departments of the company. In January 2008, she became the director of Bisleri International. In 2011, she took charge of the Mumbai office. She works on new product development. She takes care of the operations for Bisleri Mineral Water, Vedica Natural Mineral Water from the Himalayas (the Luxury Segment), Fizzy Fruit Drinks, and Bisleri Hand Purifier. She is involved in digital marketing and branding of the Bisleri products. She handles advertising and communication development at Bisleri. [6]Bisleri She worked on many projects including Vedica Film and Bisleri Hand Sanitizers. [7]Linkedin – Jayanti Chauhan
In an interview, she revealed that when she joined the company, she used to be stressed about how to handle teammates that were older than her, but now, she knows how to deal with it, she said,
You have got to show them examples of what other companies are doing. For instance, my dad's generation is not the social media generation, so I have to show them what the competition is up to." [8]Economic Times
In an interview, on being asked about how she manages to avoid not upsetting the egos of the employees, she replied,
That's going to happen. I can't always be careful about that. I try to be as polite as possible but also a bit firm, you know, because you have to get something done and it's work at the end of the day. This is an office space, not a social place or some meeting club. We're all here to work and to achieve numbers. At least, that's my goal when I walk in. But I have a lot to learn about being patient and reining things in. Hopefully, I'm getting better at it." [9]Economic Times
Jayanti Chauhan is the vice chairperson of Bisleri International.
#Bisleri #Bislerians #MyTeam pic.twitter.com/QzIGOaR2Ym

— Jayanti Chauhan (@MsJayChauhan) April 4, 2016
On 24 November 2022, some media outlets reported that her father, Ramesh J. Chauhan, was looking for a potential buyer for Bisleri International as his daughter, Jayanti, didn't want to take over his business. Reportedly, she was not interested in handling his business and wanted to do something else that's why he decided to sell his company. Later, Ramesh J. Chauhan decided to sell Bisleri International to Tata Consumer Products for Rs 7000 crores. [10]Economic Times In an interview, while talking about selling the company to Tata Group, he said,
Tata Group will nurture and take care of it even better, although selling Bisleri was still a painful decision. I like the Tata culture of values and integrity and hence made up my mind despite the aggression shown by other interested buyers. It was not just the value I am getting for it, I was more anxious to find a home that would look after it as I did. This is a business I have built with passion and it is now run by equally passionate employees." [11]Economic Times
In March 2023, it was reported that following Tata Consumer Products Ltd (TCPL)'s withdrawal from the acquisition process, Jayanti Chauhan was set to lead the bottled water company. Ramesh Chauhan revealed this in an interview and said,
Jayanti will run the company with our professional team and we do not want to sell the business." [12]Business Today
Favourites
Facts/Trivia
She is an avid traveller and has visited many countries including Costa Rica, the United Kingdom, Switzerland, and France. In 2009, she travelled around the world.
She likes to do photography; she keeps her camera along with her and clicks pictures of people and her surroundings.
In 2016, she photographed models for the House of Kotwara, an international fashion house.
In 2017, she did a photo shoot for the spring collection by Renge India, a clothing brand.
In September 2010, she left Bisleri and went off to London to pursue Masters in Arabic. In 2011, she came back to India and rejoined Bisleri.
In 2013, she was listed among India's 25 most influential women. [15]

India Today
Her father, Ramesh J. Chauhan, is the owner of one of the most influential brands of bottled water in India; however, according to Jayanti Chauhan, he let her fail on purpose a few times in exams. In an interview, on being asked about it, she said,


Because he believes that's the best way that I am going to learn. What you learn from mistakes makes more impact on you." [16]Economic Times
She has a special equation with her father. He taught her to swim and ride a bicycle. When Jayanti was studying in London, her father visited her and taught her how to make dal. They share a bond over tennis, and Hollywood classic films made in the 1950 and 1960s, especially, films starring Audrey Hepburn. Both of them like South Indian and fried food. [17]

Economic Times
In an interview, while talking about her relationship with his father, she said,


One thing I appreciate about my dad is he always spoke to me as an adult, even when I was five years old. A lot of Indian parents may call someone like me 'spoilt;' my dad just says, 'She has brains. She's not afraid to vocalise what she's thinking.' If I tell him something that doesn't make sense, he will tell me, 'Sorry, your argument doesn't make any sense. Come back to me with a more intelligent one.' So he's always pushing me to do more and be more." [18]Economic Times
She is a fitness enthusiast, and she regularly posts pictures and videos of her performing aerial exercises using hoops on social media.
#Skrillex #Cinema #Beginner #Aerial #Fitness pic.twitter.com/YwGLvC9OcA

— Jayanti Chauhan (@MsJayChauhan) January 1, 2017
She often consumes alcohol.
Evening of #crystalhead #vodka #bestvodka and Sri lankan ARRACK #whiskey – a must try 4 whiskey lovers pic.twitter.com/o5LWKkHMcd

— Jayanti Chauhan (@MsJayChauhan) July 21, 2013
She follows a vegan diet.