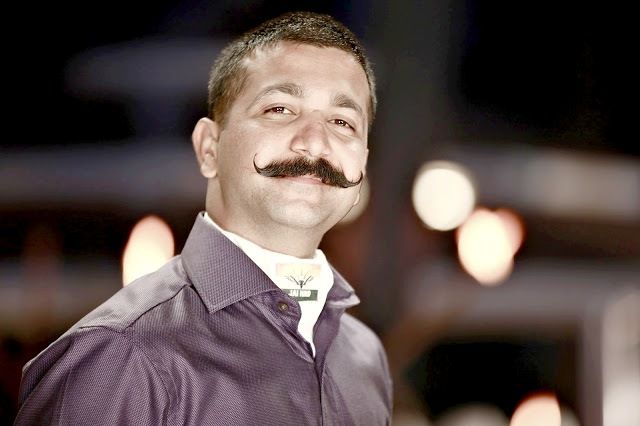 Grandmaster Shifuji Shaurya Bhardwaj is an actor, action choreographer, action designer, motivational speaker, and a freelance commandos mentor.
Wiki/Biography
Shaurya Bhardwaj was born on 23 March 1973 (age 50 years; as of 2023) in Gurdaspur, Punjab. He belongs to a family with an army background. Shifuji studied in Kerala's Gurukulam, Ernakulam under the guidance of Chief of Brahmin Sabha, Shastri Rewa Prasad Tripathi, Param Gurrukal M Krishna Ayer, and Gurrukkal K. C. Paniker. He also attended Kendriya Vidyalaya and DR Senior Secondary School. Later, he enrolled in DAV Science College to pursue his further education. Reportedly, he also holds a PhD degree.
Shifuji started learning the basics of Kushti and Yoga when he was just two and a half years old. He has received training in various forms of Martial Arts including Indian Akhara Kushti, Indian Hatha Yog, Indian traditional weapons, Boxing, Ashtanga yoga, Karate, Judo, Taekwondo, Triathlon, Kalaripayattu, Gymnastics, athletics, and Mallakhamb. He holds the title of "Guruswamy" in the oldest martial art "Kalaripayattu."
Physical Appearance
Height: 5' 9"
Weight: 70 kg
Hair Colour: Black
Eye Colour: Brown
Body Measurements: Chest 42″, Waist 30″, Biceps 15.5″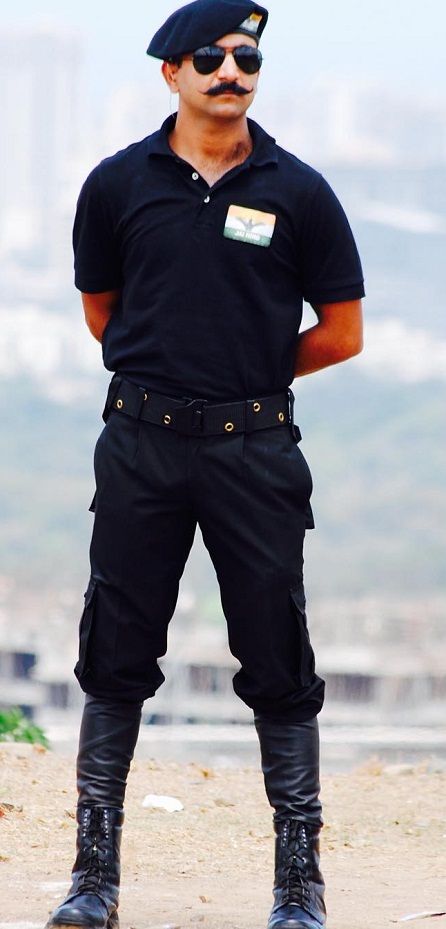 Family & Wife
Shifuji belongs to a Hindu Family. His father, Rudra Bhan K. Bhardwaj, was a well known Pehalwan and Ustaad of the Kushti Akhara who worked in a gun carriage factory. His mother, Nitambara Devi Joodhev Bhardwaj, was a teacher. His mother worked for underprivileged children providing them free education. Shifu has a brother, Major General S. K. Bhardwaj, and sister, Ritambhara Thakur.
His grandfather was a part of the legendary "Hindustan Socialist Republican Association" and was also known to be involved in the "Kakori Train Heist."
Shifuji is married to Swarnim Aarti Shaurya Bhardwaj, ex-bureaucrat and presently the chief managing director of 2 companies. The couple has a son, Veerbhan Pratap Shaurya Bhardwaj and a daughter, Atiksha Shaurya Bhardwaj.
Career
In 1999, Shifuji founded "Mission Prahar" with a vision to educate, train, and empower women across the nation. He invented many "anti-rape tactics," "self-defence programs," and "extreme survival tactics" for women. Shifuji also invented Commando Training Systems as a freelancer, which includes "Shatru Vinashak Killing Skills" (S2KS), "Extreme Urban Warfare Mechanism" (EUWM), and "Special Commandos VIP CQB Protection skills."
He is the founder and managing director of SASS (SHIFUJI'S ADVANCED SECURITY SOLUTIONS) which includes missions like "Mission Bhagat Singh," "Mission Meri Mitti," "Mission Military & Mission Compulsory Disaster Management Training," "Mission Bharat Vishwaguru," "Mission Prachand Bharat," "Mission Indian Patriots," and "Mission Revolutionaries Pride."
Shifuji has trained several Bollywood actors for their action scenes in the films. He has imparted training to Ajay Devgn, John Abraham, Vidyut Jammwal, Kajol, Tiger Shroff, Ahan Shetty, Shraddha Kapoor, and Athiya Shetty.
Bhardwaj has also created a YouTube channel through which he shares his patriotic videos. He is invited as a motivational speaker in many educational institutions.
According to a video shared by Grandmaster Shifuji on YouTube, Shivraj Singh Chouhan, the Cheif Minister of Madhya Pradesh announced Shifuji as the Brand Ambassador of Madhya Pradesh.
Controversies
In 2016, an FIR was filed against Shifuji by Abhishek Shukla with Ahmedabad Crime Branch to investigate the real identity of Grandmaster Shifuji, who claims to be the trainer for the Indian army. Abhishek also registered a similar complaint with Mumbai Police Commissioner. He also filed an RTI at various defence sectors to enquire about Shifuji's army designation. The report that Abhishek received from the Indian Navy stated that there is no such person named Grandmaster Shifuji Shourya Bhardwaj in their department as a marine commander or as a marine commander trainer. Later, Grandmaster Shifuji made a few videos saying that he never claimed to be in the army as a commander. Shifuji also added that you cannot expect correct answers in RTI if the questions you asked are wrong.
Abhishek Shukla, along with Major Ashish Chaturvedi, filed an FIR against him for casually wearing some high-ranked badges including a maroon beret, Marcos badge and Balidan insignia of Indian Defence. However, Shifuji got a clean chit from the investigating team after a long investigation.
Grandmaster Shifuji has mentioned himself as the Brand Ambassador of Madhya Pradesh. An RTI was filed to inquire about the same, in response to which the General Manager of Madhya Pradesh Publicity Department clearly mentioned that Madhya Pradesh Tourism Department has never appointed any Brand Ambassador between the period of 1955 to 2016. The cyber investigation proved that the Facebook page was managed by the fan club and not by Grandmaster Shifuji. However, there is a video on YouTube in which the Chief Minister of Madhya Pradesh announced Grandmaster Shifuji the Brand Ambassador of Madhya Pradesh on the 23rd January 2012 at TT Nagar Stadium Bhopal.
Facts
His hobbies include poetry, performing martial arts, and gymming.
He likes to participate in long run marathons.
Shifuji is well versed with a number of Indian and International languages including Sanskrit, Hindi, Punjabi, Haryanavi, Bengali, Marathi, English, Hebrew, Awadhi, Gujarati, Bhojpuri, Tamil, Russian, Chinese, Arabic, and Kashmiri.
Shifuji considers freedom fighters like Bhagat Singh, Chandra Shekhar Azad, Uddham Singh, Ram Prasad Bismil, Rani of Jhansi, Subhash Chandra Bose, Ashfaqulla Khan, Raja Kunwar Singh, Mangal Pandey, and Chhatrapati Shivaji Maharaj as his inspiration.
Shifuji has trained 39 lakh women free of cost in rural India in self-defence techniques through his Mission Prahar.
Chandra Shekar Azad was the uncle of Shifuji's mother.
He is often referred to as Master Shifuji, and Master Ji.
Shifuji is also known as Deepak Dubey.
Grandmaster Shifuji has a desire to include one-year compulsory disaster management, military training, and Vedic education in the education system of India.