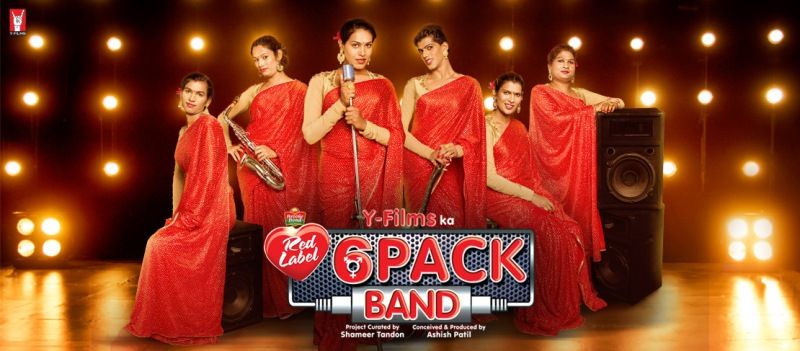 '6 Pack Band' or 'Six Pack Band' is an Indian musical band. Touted as India's first transgender music outfit, the band comprises six members- Fida Khan, Ravina Jagtap, Asha Jagtap, Chandni Suvarnakar, Komal Jagtap, and Bhavika Patil.
An Inspiring Musical Journey
Back in 2016, Y-Films, the youth entertainment division of Yash Raj Films, launched India's first transgender music band- 6 Pack Band. The six band members (all are transgenders) were selected from a group of around 200 who auditioned to be inducted into the band. While talking about this gamechanger initiative in India's entertainment industry, Ashish Patil, who heads Y-Films, said during a media interaction-
We see eunuchs at traffic signals begging for a living. No one hires them; there is no dignity for them as they are abandoned by family and society."
Y-Films has also successfully roped in actress Anushka Sharma and singer Sonu Nigam to support the initiative.
A Gamechanger in India's Entertainment Industry
Since the smashing debut with its cover version of Pharrell Williams' "Happy" back in 2016, the band has been entertaining its audience with its unique content. Anushka Sharma has given a voice-over at the beginning of the first song- Hum Hain Happy.
Some other popular hits of the band are:
'Ae Raju' – featuring Hrithik Roshan
'Raula Paye Gaya' – the official song of Salman Khan's film 'Sultan'
'Hil Pori Hila' – featuring Arjun Kapoor
'Sab Rab De Bande' – including the voice of Sonu Nigam
Gaining international recognition, the band gave the only Indian performance at the Cannes festival in 2017. 6 Pack Band has also been the winner of the Cannes Grand Prix Glass Lions Award and nine Emvies Awards.
Meet the Members
Here are the six members of '6 Pack Band":
Ravina Jagtap (35): Always a Fighter
While talking about her journey and past, Ravina says-
My journey has been great, as I am living with the community and helping them gain respect in society. I am very protective about my community. I have always been a fighter. There are problems, but it's our job to handle them and be happy."
She wants to take her band up to a new level and also do a few Bollywood songs. On her association with music, she says-
I have been associated with music since childhood. I love singing."
Asha Jagtap (24): Had an Unpleasant Life
Belonging to a transgender community, Asha has faced many hardships in life. While talking about her upbringing in a transgender community, Asha says-
My life has not been pleasant. The problems we face in our day-to-day life is different from the everyday issues that other people face. For us, acceptance is an issue. Not being accepted is a feeling we live with every day."
Asha Jagtap wants to establish '6 Pack Band' at the international level and make it one of the world's topmost bands. She considers music as an inherent part of her community and says-
We sing Badhaais (songs that eunuch's sing on festivals and special occasions like marriages). That is how most of us are attached to music. We have always been musicians, but it's only now that people have started noticing it."
Bhavika Patil (27): Want to Bring a Change
Bhavika has another story of trauma; as she wasn't accepted by her family. Sharing this unpleasant piece of information, she says-
I was not accepted by my family and was left to fend for myself. I started working as a nurse in a clinic, but when I saw I was not treated equally, I was hurt. My colleagues, who had joined after me, got promotions. I never got an increment, so I had to quit."
Although never inclined towards music, Bhavika has been enjoying it ever since she has joined the band. On her association with music, she says-
When I came to know that something like this (Six Pack Band) was coming up, I did not want to miss out on being part of it."
However, Bhavika's family never supported her to join a music band like this. She adds,
It hurts when people you love the most are not with you when you need them."
Now, Bhavika is so much into music that she wants to bring a change in society through music, she says-
I want to bring about a change in society through music. I want people to know what we, as a community, can do."
Chandni Suvarnakar (34): Loves Singing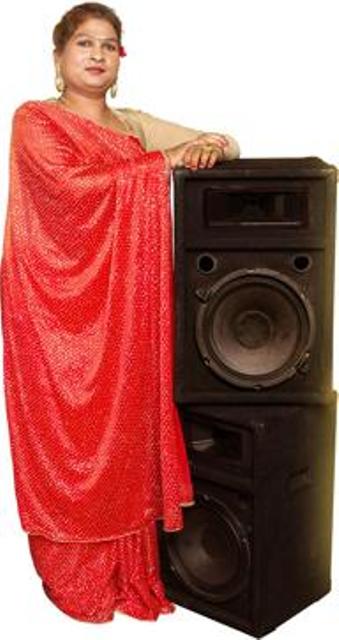 Unlike Bhavika, Chandni considers herself "lucky;" as her parents have always supported her. Chandni says-
They were supportive of who I was and what I did. They have been happy in my happiness."
Since her childhood, she was fond of music. On her singing joy, she says-
I don't know if I am good or bad, but I love singing."
Fida Khan (24): Want to Become a Soulful Musician
Just like Chandni, Fida has also been lucky to get her parents' support; as they happily accepted her sexual orientation. However, they have been somewhat more restrictive in nature. Fida says-
They did not allow me to leave the house a lot because people in my locality didn't want me to be there."
Fida works with an NGO called Humsafar. She is also demanding an ashram for her community in Mumbai. Idolising Michael Jackson, music just happened to Fida. Talking about her association with music, she says-
I never took training. I used to watch TV and movies. That's how I learnt singing. I want to become a soulful and melodious musician."
Komal Jagtap (22): Strings are Still Attached
Komal hasn't been lucky enough just like Fida and Chandni; as her parents disowned her when she was young. Sharing this tragic tale, she says-
They stopped talking to me. But when the Six Pack Band came about, my family started talking to me again. I did what our community does for a living. I faced the same problems that the transgender community faces in this country. But the band changed my life."
Although her family is still upset with Komal, she continues living in her community. Komal says-
I still live with the community. I am happy with what I am doing. I love music."