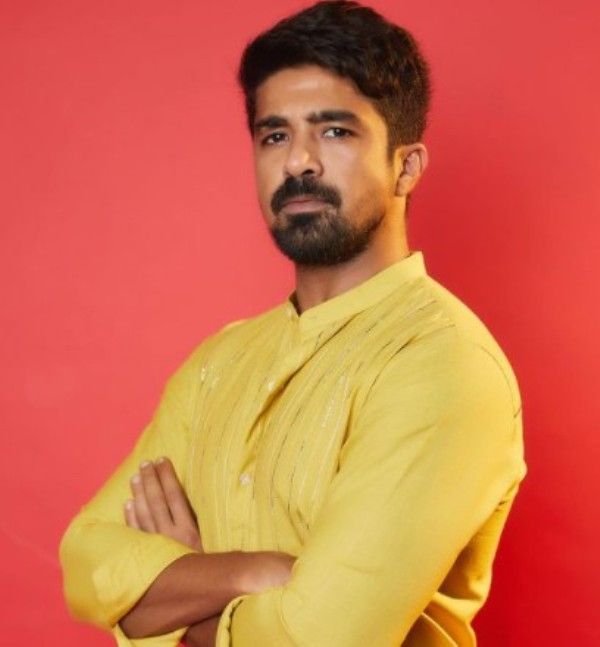 Saqib Saleem is an Indian actor. He mostly works in Bollywood movies. He is known as 'Vishal Bhatt' for the Bollywood film Mujhse Fraaandship Karoge in 2011.
Wiki/Biography
Saqib Saleem Qureshi was born on Friday, 8 April 1988 (age 35 years; as of 2023) in Greater Kailash, New Delhi. His zodiac sign is Aries. He did his graduation at Hindu College.
Physical Appearance
Height (approx.): 5′ 9″
Weight (approx.): 75 kg
Hair Colour: Black
Eye Colour: Black
Family
Parents & Siblings
Saqib`s father`s name is Saleem Qureshi, and he is a restaurateur.
His mother`s name is Ameena Qureshi. She is a housewife.
She has two brothers Naeem Qureshi and Haseen Qureshi, and he has one sister, whose name is Huma Qureshi. She is an actor.
Relationships/Affairs
Saqib was in a relationship with a scriptwriter Swati Trivedi.
Religion/Religious Views
Saqib follows Islamic religion. [1]Hindustan Times
Career
Film
Saqib started his acting career in 2011 with the Bollywood movie Mujhse Fraaandship Karoge as 'Vishal Bhatt.'
He has also featured in other Bollywood movies like Mere Dad Ki Maruti (2013), Hawaa Hawaai (2014), Dobaara: See Your Evil (2017), Comedy Couple (2020), and Time to Dance (2021).
In 2021, he played the role of Mohinder Amarnath in the movie '83' alongside Ranveer Singh, Deepika Padukone, Hardy Sandhu and Ammy Virk.
Thereafter, his Bollywood movie 'Kakuda' was announced to be released in 2022.
Web Series
In 2018, he debuted as 'Shiv Prakash Shukla' in the web series Rangbaaz on ZEE5.
He also featured as a RAW agent in the web series 'Crackdown' on Voot.
Cricket
Saqib has played cricket during his school days for Delhi and Kashmir.
He is a member of the cricket group 'Mumbai Heroes' that plays during the non-professional men's cricket league in India named 'Celebrity Cricket League.'
Controversies
I too got uncomfortable: In 2018, many actors from the film industry took part in the #MeToo movement. They told stories on social media about the sexual harassment they went through during the start of their career. Among these actors, Saqib also took part in the movement and told his story. [2]

Hindustan Times In an interview, he said,


I don't want to take names, but when I started out as an actor – I was only 21-years-old- there was a man who tried to assault me. He tried to put his hand in my pants."
Proud to be Indian: In 2019, Saqib was smashed by Twitter users for a tweet about the situation in Kashmir. One of the users told him to leave India and go to Pakistan. [3]

Hindustan Times To this, his sister Huma Qureshi also said that everyone has to right to keep their point of view. Saqib also replied to the user and tweeted,


I am a proud Indian who loves his country. But if I feel like something's amiss I will ask questions. If you got a problem with that then I am afraid it's your problem to take care of. Some of you are hell bent on sending me to Pakistan. Please don't worry about me I am fine where I am."
Nepotism: In 2020, in a debate on nepotism, [4]

The Indian Express Saqib expressed his point of view and said,


What does a Varun Dhawan do if he is born in David Dhawan's house. He should not act? Should he be like – 'Oh no, I am born in David Dhawan's family. I should not act because outsiders have to come and act.' Why? If he is good, the audience will tell him and they have. Alia Bhatt is a good product of nepotism. She has great acting potential. I have seen her films, and I am like, 'wow! what a good actor!
Awards, Honours, Achievements
Saqib was nominated for Best Debut Male at the 57th Filmfare Awards for the 2011 movie 'Mujhse Fraaandship Karoge.'
Favourites
Car Collection
He owns a Ferrari and a Jeep Wrangler.
Facts/Trivia
Saqib follows a non-vegetarian diet.
His hobbies include dancing, travelling, and writing.
His father owns a restaurant named Saleem`s in Delhi. The restaurant has 10 branches around Delhi. When Saqib was in college, he used to help his father in the restaurant. In an interview, he revealed that he did not like working in the restaurant and wanted to go to Mumbai, but his father was against it. His father wanted him to pursue a Master of Business Administration degree from Delhi.
He is a huge fan of cricketer Sachin Tendulkar. In an interview, he talked about his love for Sachin and said,


I cut a cake on his birthday every year. In fact, I even remember distributing sweets in my colony when his daughter Sara was born."
Saqib refers to himself as an accidental actor. He always wanted to become a cricketer. In an interview, he said that his journey in Mumbai started when he came to save his relationship with his then girlfriend. His girlfriend came to Mumbai from Delhi to become an actress, and Saqib was left in Delhi. Due to the long-distance relationship, they both used to fight a lot. He came to Mumbai to patch-up with his girlfriend who was breaking up with him, but after three months, his girlfriend broke up with him. [5]

Hindustan Times To stay in Mumbai and earn money, he started modelling. He has done advertising for various brands like PepsiCo, Lays, Tata Docomo, Bar One, KFC, Airtel, Sprite and others.
In an interview, he said, after giving audition for his first film, he waited for eight months before he got selected.
Apart from acting, Saqib also has interest in poetry. He also wrote a poem on the COVID-19 pandemic during the lockdown. In an interview, he talked about his interest and said,


I have been jotting down notes and scribbling from college. So, I am writing down for a while but I think that the pandemic, more specifically lockdown, gave me time to be with myself and my notepad. That is how the writing process started again."
In 2020, Saqib came forward in support of actress Rhea Chakraborty, who was arrested in the death case of actor Sushant Singh Rajput. Many other actors also supported Rhea. He was abused by a lot of social media users. In one of the posts, Saqib shared a screenshot in which he was being abused. In an interview, he talked about Rhea and said,


I have lost faith in news channels as everyone has their own version about the case. They show point of view. The job of news channels is to report facts not to give a narrative to the audiences. I am upset. It is unfortunate that a young promising actor like Sushant is no more. No one knows what happened and the CBI, NCB, ED are investigating his death. We all want justice for Sushant and Rhea (Chakraborty, actor and Sushant's girl friend)."
Saqib gained a lot of popularity through OTT platforms. In an interview, he talked about OTT platforms and said,


I don't blame actors or anyone, but when we were only reliant on theatrical films, everything was determined by the first Friday of a film's release. 'How much the film is going to open at? Is my film commercial enough? Should I do this to make it pop out more?' Somewhere in there, you forget that your basic job is to act."
He gave advice to people who aspire to become an actor. In an interview, he said,


First and foremost, there should be clarity on why you are here in this industry. Do you want to act because you want to become a superstar or because you love doing it or both? It can be anything but one should be clear about that."
In an interview, he was asked about being criticized on social media. He answered,


When you are behind a computer screen and your real identity is not there, all you do is abuse people. I am from Delhi and I want to say to all these people, 'If you have the courage, abuse me to my face.' These are the same people who will be the first ones to run to meet celebrities if they spot them. I feel we interpret freedom of expression in a very wrong manner. Freedom of expression doesn't mean I can abuse people, it means I can share my point of view. You are allowed to share your point of view, I am open to any sort of criticism but don't abuse my mother, sister."
Saqib is frequently seen on the cover of magazines and tabloids. In some of the magazine covers, he was featured with his sister Huma Qureshi.
In some of the Instagram posts, Saqib is seen drinking alcohol.
He is very fond of cricket, and has met cricketers Rahul Dravid and M.S. Dhoni.
He is a passionate animal lover, and often posts pictures of them on Instagram.